I've heard you and realized I'm making it too difficult for you to shop on this crazy day. So I'm changing rules and making them simple.
The discount is up to 50% here and on TPT. All the following sets are discounted today too!
(bundles on TPT are discounted a bit lower, I can't technically make them be discounted higher than 50% from already discounted bundle price. But if you shop here, with a coupon code all the sets mentioned here are 50% off.)

If you shop here on site, just you the code
BLACKFRIDAY19
for the deal you want.
If you shop on TPT, the sets are automatically discounted.
Pianos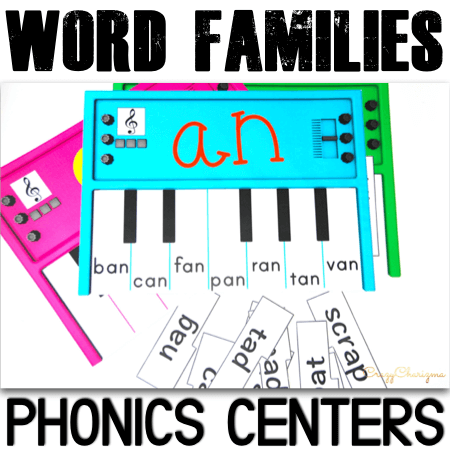 Do your students need to work on their word family skills? Are you looking for hands-on activities to add to your literacy centers? Or do you need some new phonics games to use with your students? If so, this differentiated packet of word families is perfect for kindergarten, first grade, and even second-grade students!
Current price without discount is $15
Phonics Games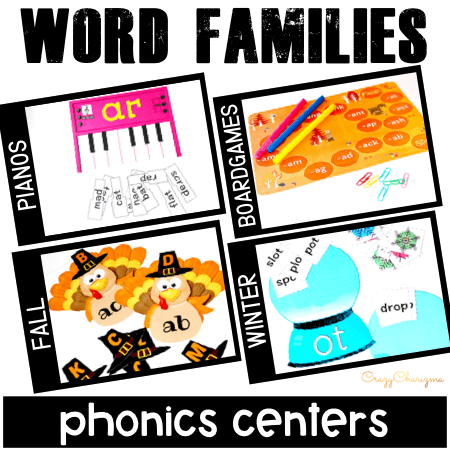 Struggling readers no more! Help students become more comfortable with reading word families words and rhyming. This huge packet of engaging hands on phonics activities is for kids in preschool, kindergarten, first or second grade. Find inside general printables and seasonal worksheets.
Current price without discount is $35
Bottles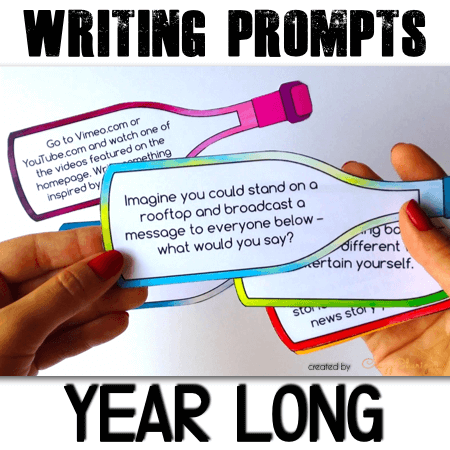 Don't have time to create your own journal prompts or search them on the internet? Use 195 versatile writing prompts every single day. Perfect for centers, bell ringer activities, prep for writing tests, class discussions or writing assignments at home.
Current price without discount is $8.50
Writing Prompts Bundle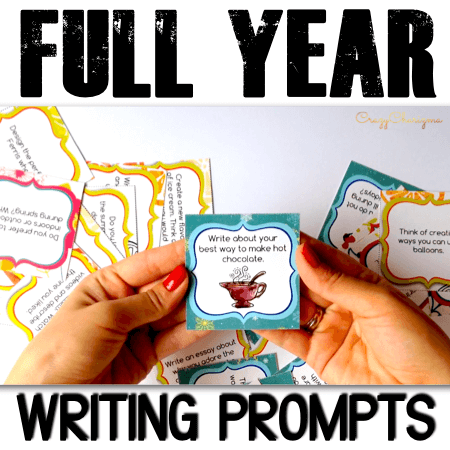 Looking for creative writing prompts for teens in middle school? Build essential writing and speaking skills from the beginning of the year to the last day of school. Perfect for small groups, as a homework assignment, as literacy centers or as independent centers work.
Current price without discount is $72
Typewriters INB Fry 200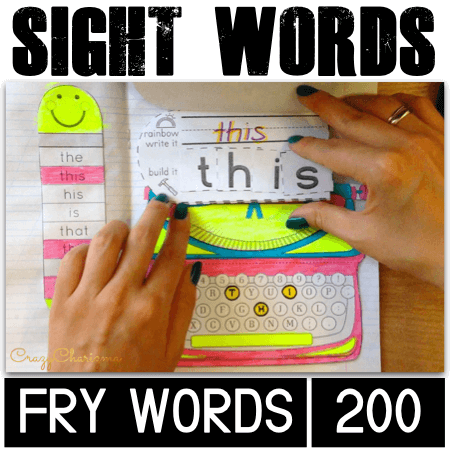 Let's teach Fry sight words in a fun way! The packet has practical, step-by-step exercises to help kindergarten and First Grade children learn to sight-read, write, and practice 200 essential high-frequency words.
(plus editable version)
Current price without discount is $25.20
UNICORNS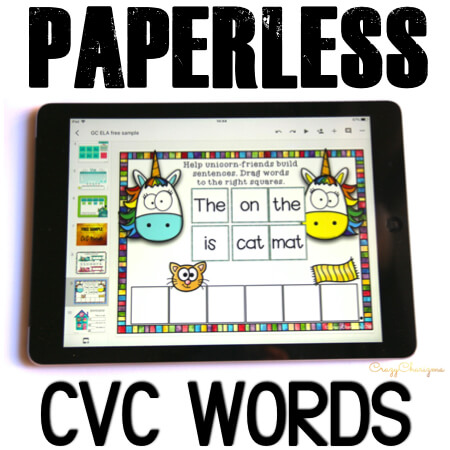 Want to engage kids with CVC word sentences? Try activities for Google Classroom in kindergarten. With images as visual help, students will build sentences and read them aloud in an engaging way!
Current price without discount is $12
TYPEWRITERS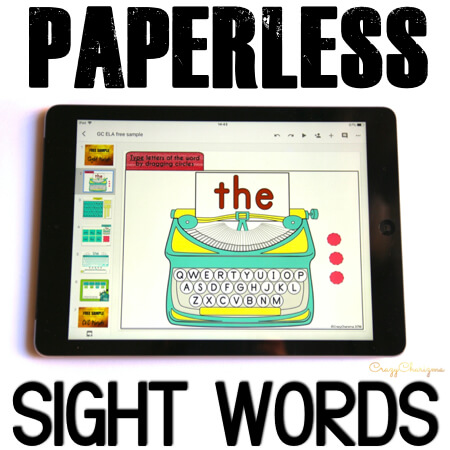 Looking for fun Google Classroom activities for kindergarten to practice sight words? Get these games and engage kids with sight words.
Current price without discount is $12
Google Classroom Bundle 1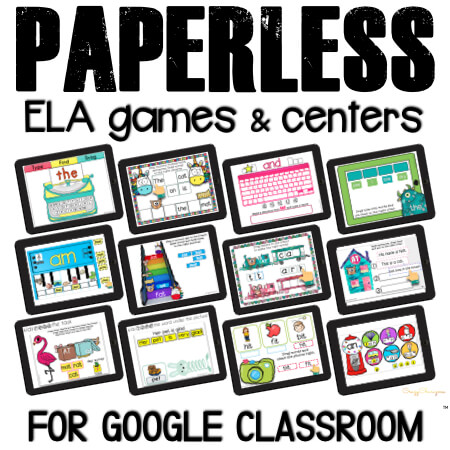 Looking for Word Work activities? Need to practice sight words, word families and phonics? Use these reading activities for Google Classroom™. Perfect for guided reading groups, literacy centers and 1:1 work.
Current price without discount is $90
Google Classroom MEGA BUNDLE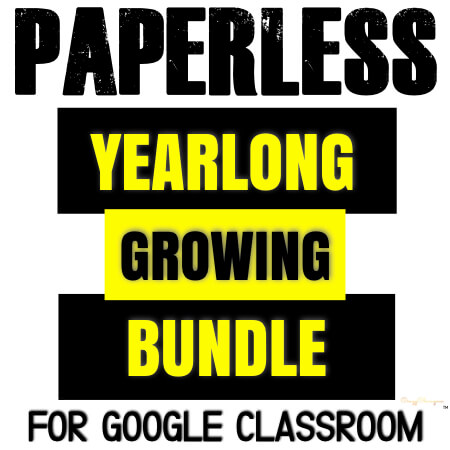 Save your time and prep. Get tons of slides to practice sight words, phonics, CVC and CVCe words. Use ALL YEAR AROUND.
Now 37 sets and growing.
Now 2114 slides and growing.
Current price without discount is $185