Looking for bright and clear EDITABLE classroom jobs labels? Spice your classroom with this visually appealing SPLASH classroom decor!
Wait! Before purchasing, check out the bundle!
What will you get?
4 ready-to-print pages of decor
1 editable file in PDF format with embedded fonts to make your own pieces
read me first file (instructions how to edit editable templates in Acrobat Reader)
Classroom jobs
(3.5 x 3.5 inches)
attendance monitor
bathroom monitor
homework checker
paper collector
supply collector
teacher's helper
board eraser
chair helper
door holder
light helper
line leader
lunch helper
pet helper
recess helper
snack helper
tech support
time keeper
sweeper
gardener
librarian
messenger
recycler
substitute
electrician
Editable pages can be edited within the PDF - no separate files or need to download fonts (they are embedded). Editable pages allow you to customize the text. Please note that the graphics cannot be edited due to the Terms of Use of the graphics artists.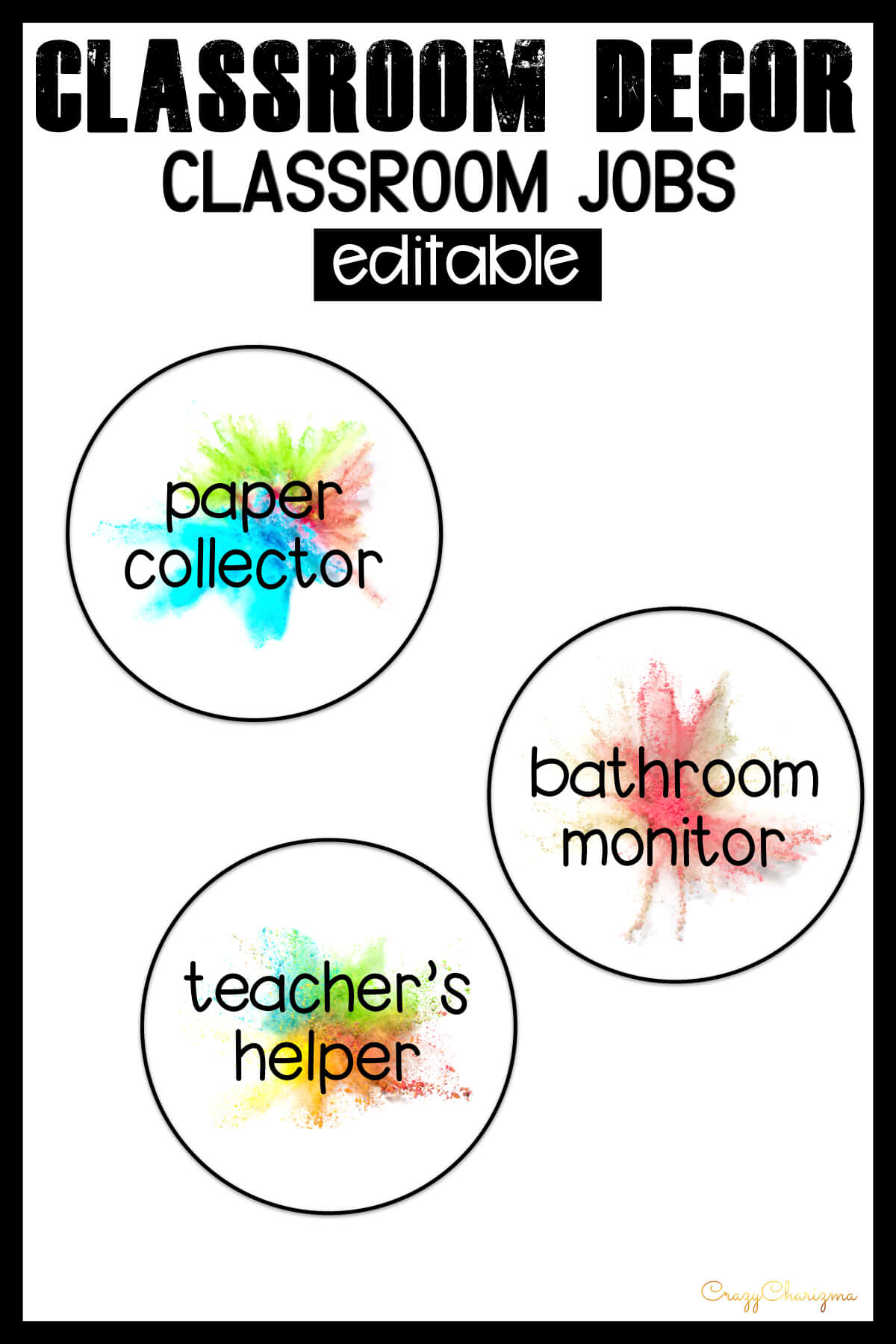 Want to wishlist this set? Pin for later.
You might also like