Explore a fantastic selection of dollar deals that won't last long, along with a thrilling giveaway for a $100 TPT gift card! Don't miss out on these amazing opportunities, so act fast and grab them while you can!
Dollar Deals
For 3 days only, June 6th - 8th, search #funjunedeals on Teachers Pay Teachers to find our discounted resources. Perfect for teachers on a budget!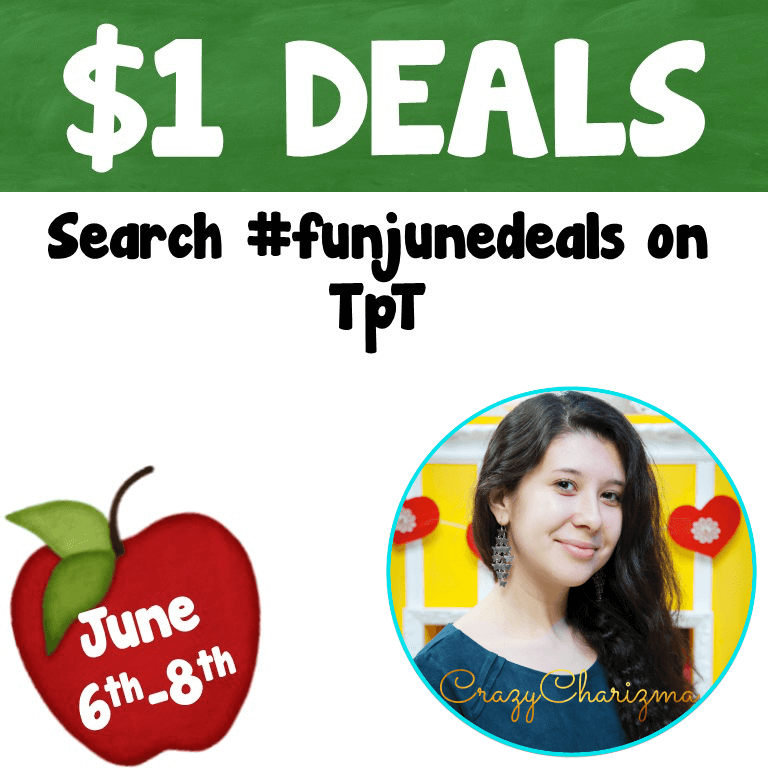 For the sale, I have included:
Pssst..... I've added a couple of extra DOLLAR DEAL goodies just for my email subscribers and followers. You won't find them with the hashtag search.
$100 TPT Gift Card Giveaway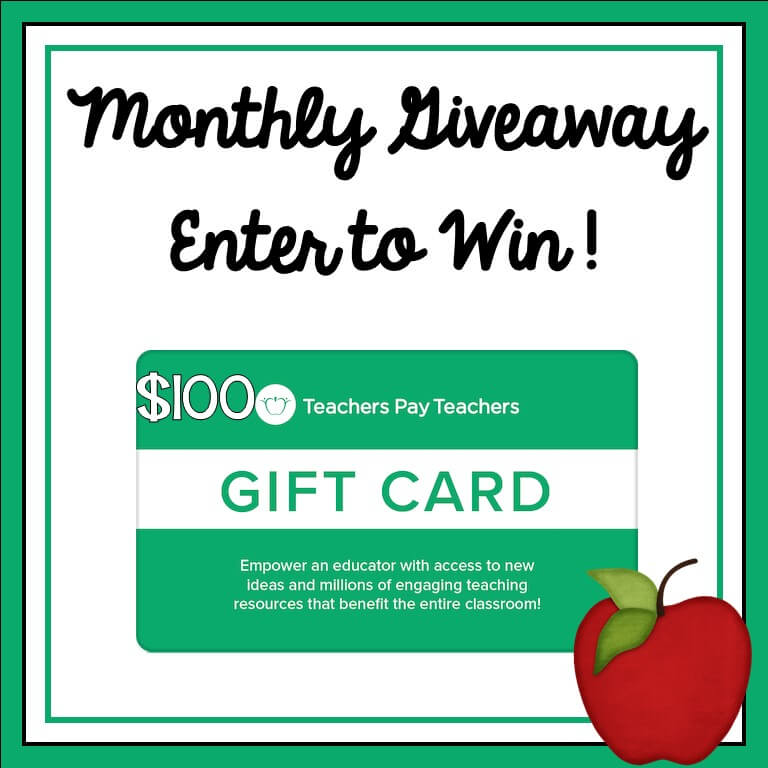 GIVEAWAY DETAILS:
Prize: $100 Teachers Pay Teachers Gift Card
Giveaway Organized by: Kelly Malloy (An Apple for the Teacher)
Co-hosts:   An Apple for the Teacher, The First Grade Lunchbox, TheBeezyTeacher, The Froggy Factory, Homeschool Style-Katie Ring, It's a Teacher Thing,  Jackie Crews,  Angelica's Resources, Lockwood's Little Learners,  Mrs. Wennings Clasroom, Kamp Kindergarten, Mickey's Place, Simone's Math Resources, 1stgradefireworks, Research Based Teaching Tools, Asa Jomard - Think Dive on TpT, Autism Journey - Angie S,  Sweetie's, April Pickett- Teach Travel Read, A Teacher and her Cat, Paula's Primary Classroom, CrazyCharizma, and Penley's Pointe Educational Resources.
Rules: Use the Rafflecopter to enter.  The giveaway ends 6/13/23 and is open worldwide.
Are you a Teacher Blogger or a Teachers pay Teachers seller who wants to participate in giveaways like these to grow your store and social media? Join our totally awesome group of bloggers!
a Rafflecopter giveaway