Need lots of questions to practice writing and creative thinking? Use these paperless activities - Questions Task Cards with your students (perfect for Google Classroom™). The packet contains 90 slides with Would you rather questions. You can use the task cards all year around and provide students with endless writing tasks and ideas.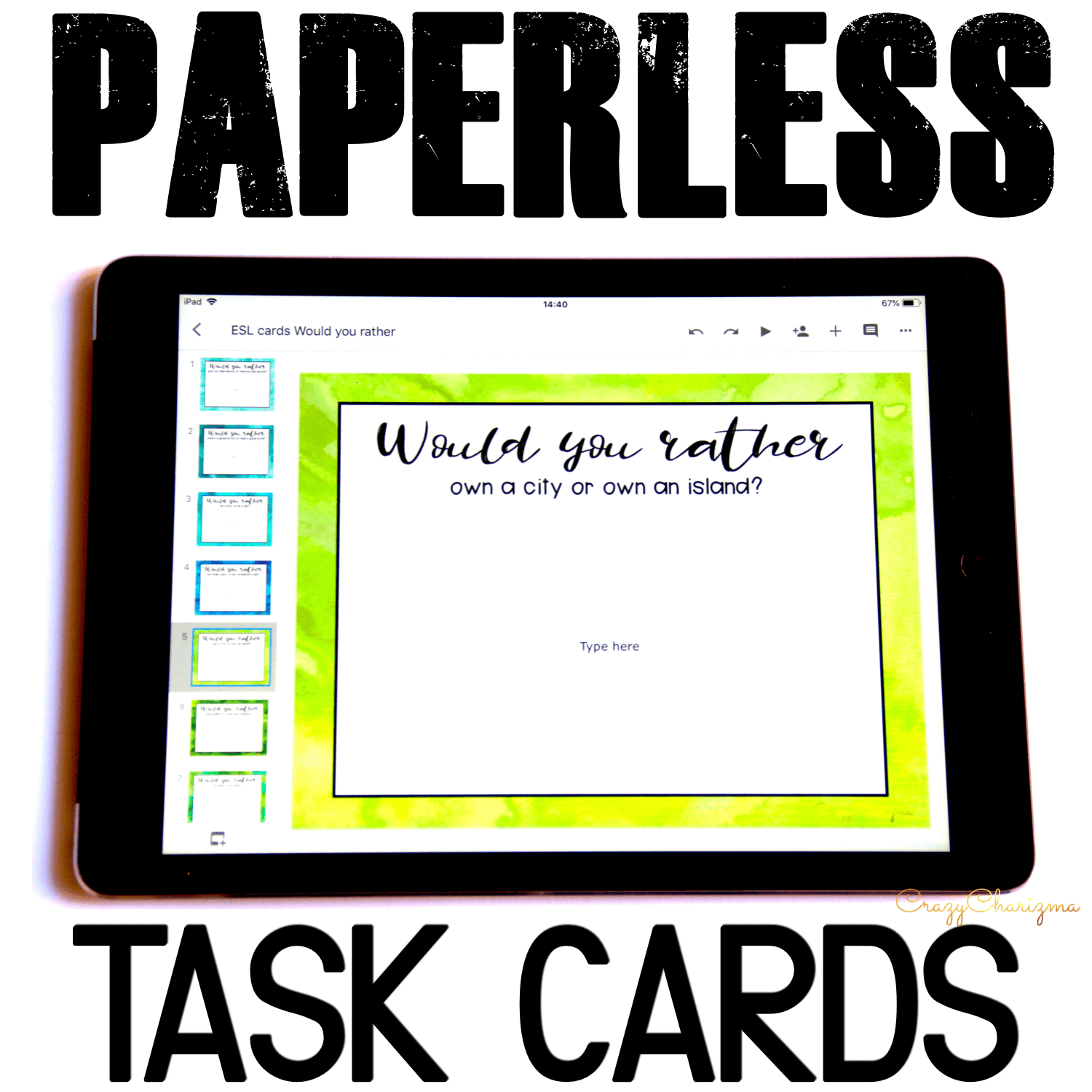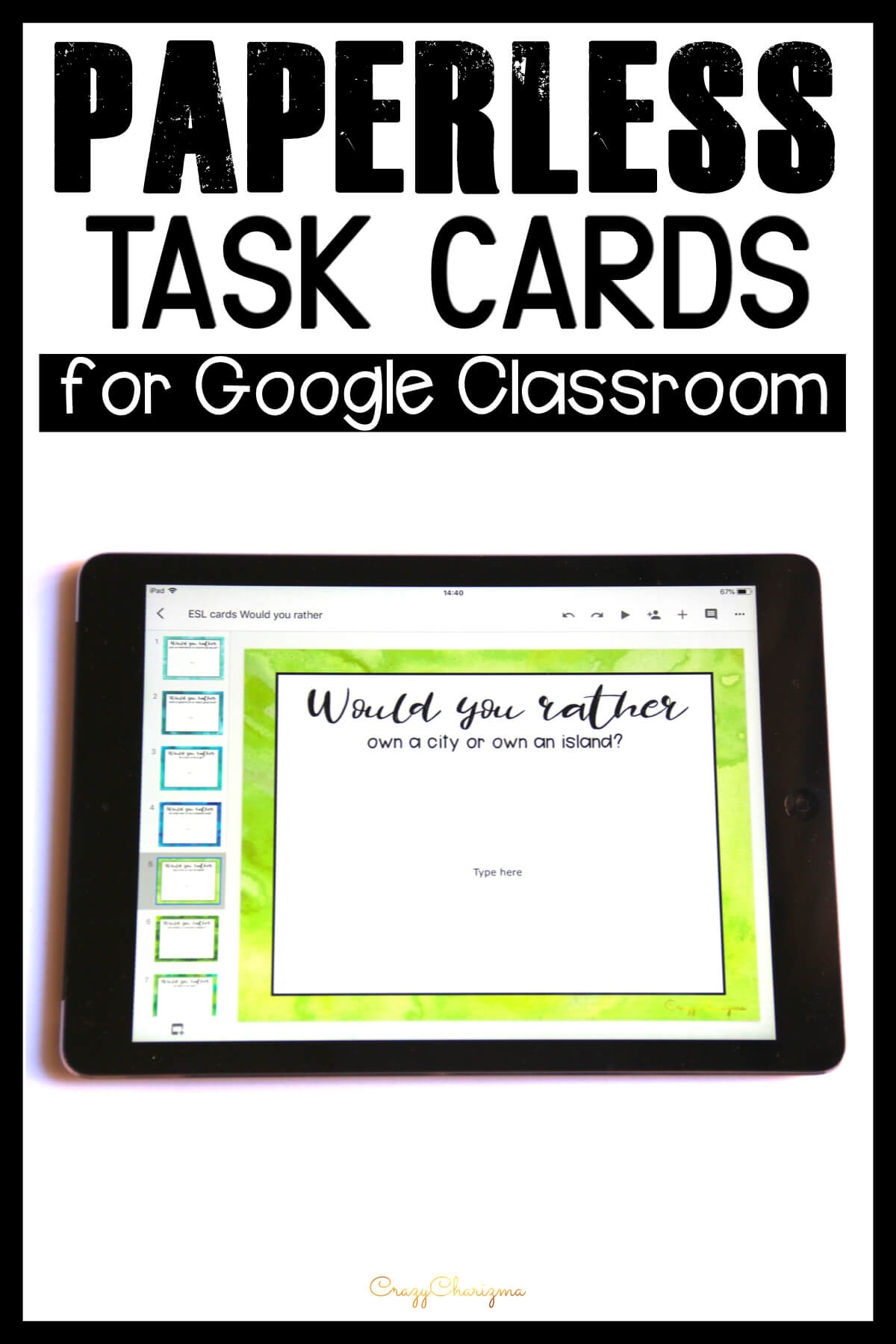 What does this set include?
90 interactive slides
There is NO PAPER needed and NO PREP. The "type here" (the ability to answer the questions digitally) is available only in EDIT MODE!