Looking for bright and clear schedule cards? Spice your classroom with this visually appealing SPLASH classroom decor!
Wait! Before purchasing, check out the bundle!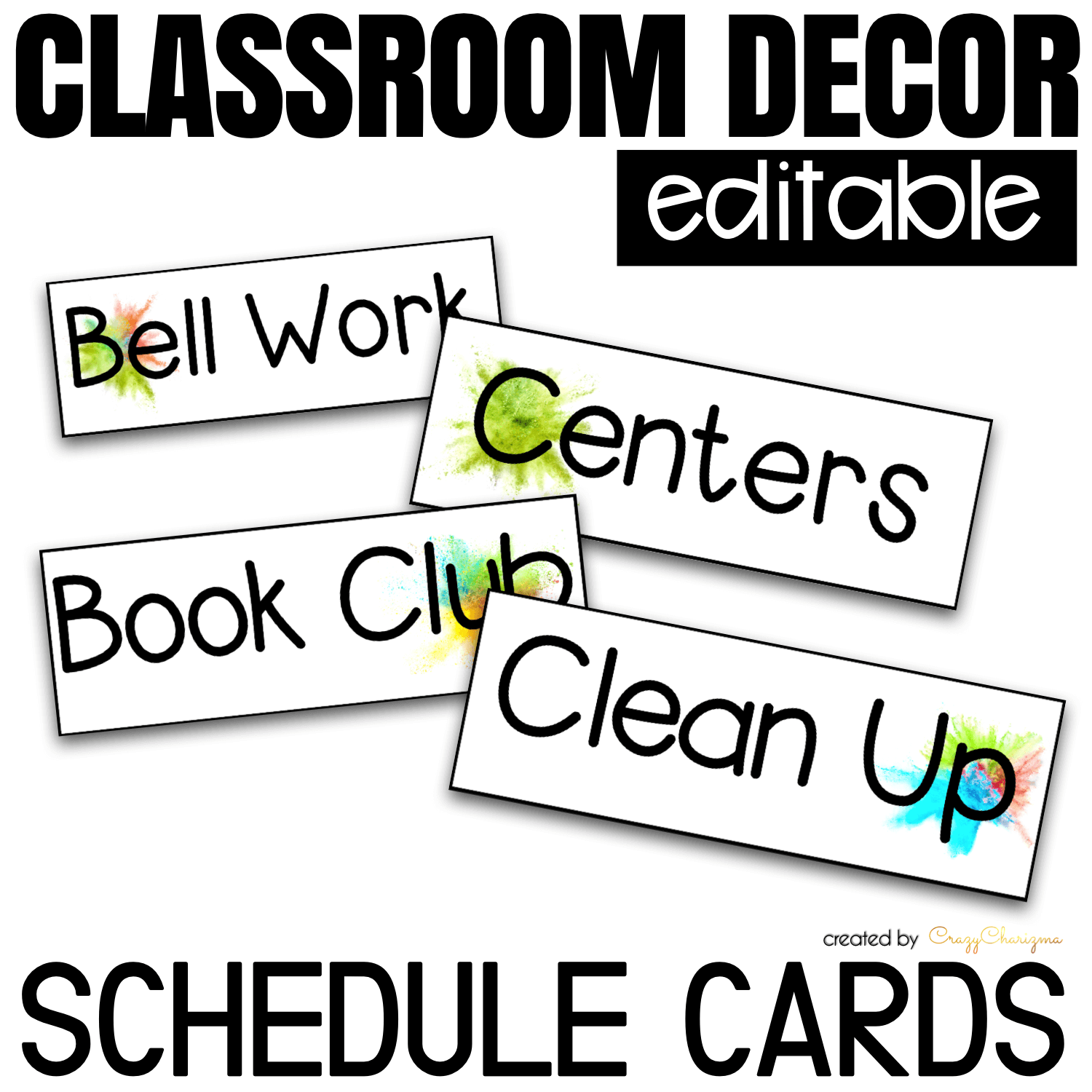 What will you get?
29 ready-to-print pages of decor
1 editable file in PDF format with embedded fonts to make your own pieces
read me first file (instructions how to edit editable templates in Acrobat Reader)
Schedule Cards
(11 x 3.8 inches)
Arrival
Art
Bell Work
Book Club
Brain Break
Calendar
Centers
Clean Up
Closing Circle
Computer Lab
Daily 5
Dismissal
Field Trip
Group Activity
Guest
Guided Reading
Gym
Health
Journals
Language Arts
Library
Literacy Centers
Lunch
Math Centers
Morning Meeting
Morning Work
Music
Pack Up
PE
Phonics
Project
Quiet Time
Read Aloud
Reading
Reading Block
Reading Groups
Reading Workshop
Recess
Science
Show and Tell
Shared Reading
Shared Writing
Silent Reading
Silent Writing
Small Groups
Snack
Social Studies
Specials
Spelling
STEAM / STEM
Surprise
Technology
Test
Word Work
Writing
Writing Block
Writing Workshop
Editable pages can be edited within the PDF - no separate files or need to download fonts (they are embedded). Editable pages allow you to customize the text. Please note that the graphics cannot be edited due to the Terms of Use of the graphics artists.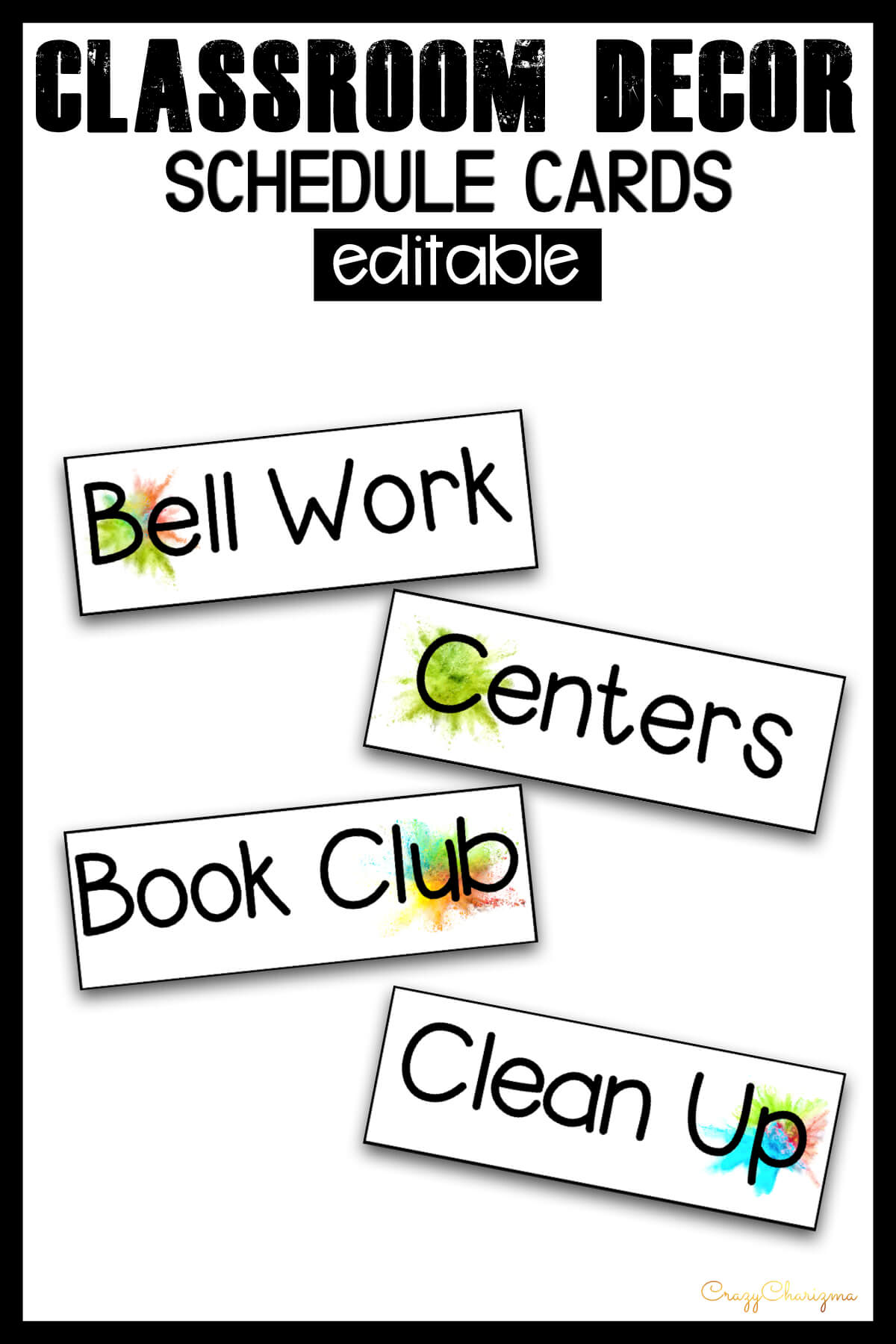 Want to wishlist this set? Pin for later.
You might also like