Looking for bright and clear EDITABLE supply labels? Spice your classroom with this visually appealing SPLASH classroom decor!
Wait! Before purchasing, check out the bundle!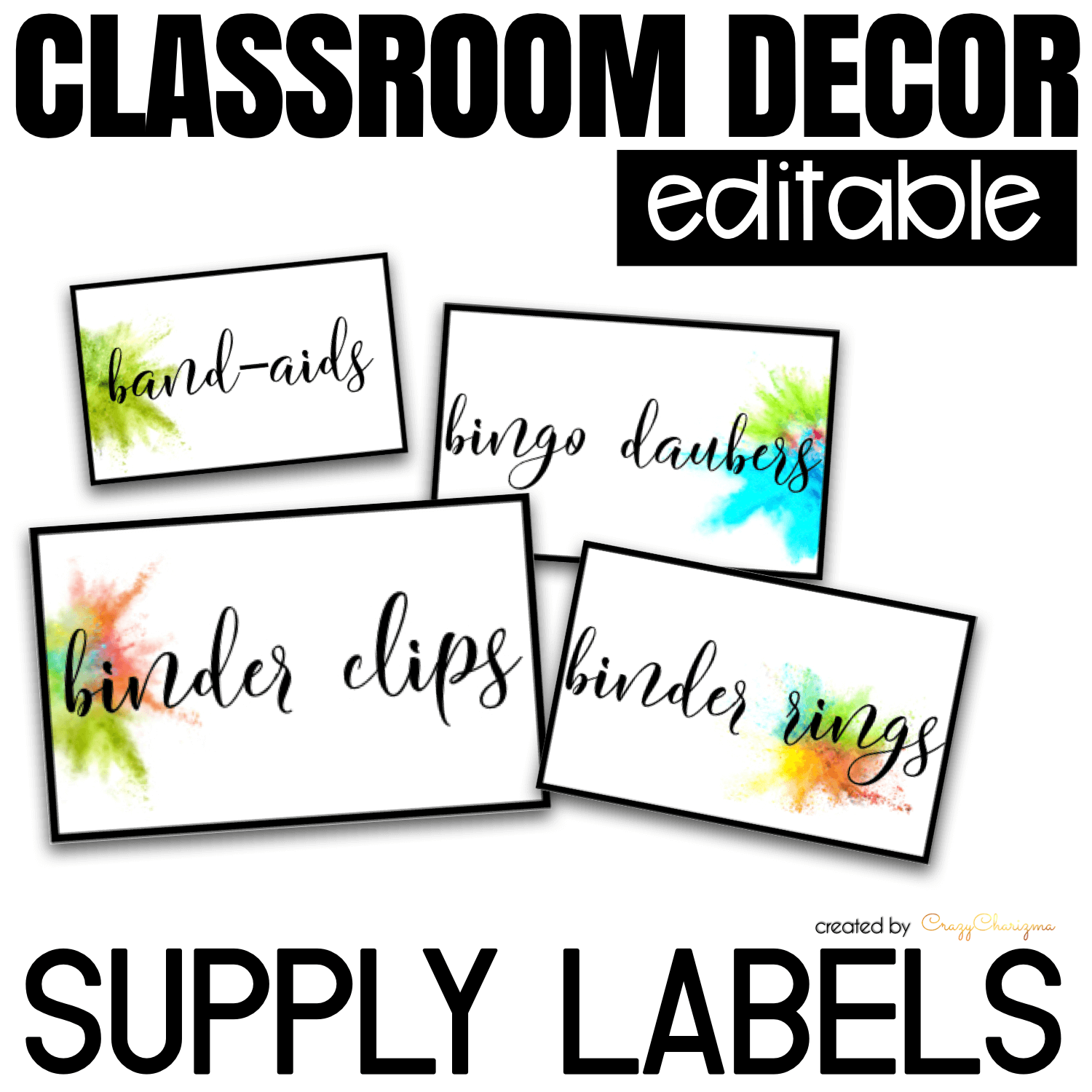 What will you get?
7 ready-to-print pages of decor
1 editable file in PDF format with embedded fonts to make your own pieces
read me first file (instructions how to edit editable templates in Acrobat Reader)
Supply labels
(4 x 2.5 inches)
band-aids
batteries
binder clips
binder rings
binders
bingo daubers
bookmarks
cables & cords
clipboards
washi tape
clothespins
colored paper
colored pencils
composition books
crayons
dice
erasers
EXPO markers
velcro
file folders
glitter
glue bottles
glue Sticks
headphones
highlighters
hole punch
homework
index cards
usb
lined paper
magnets
markers
notebook paper
notebooks
paint
paint brushes
paper
paperclips
pencils
pens
Play-Doh
post-its
push pins
MISC
rubber bands
scissors
sharpies
spirals
stamps
staples
staplers
staple Remover
stickers
sticky notes
tablets
tape
Editable pages can be edited within the PDF - no separate files or need to download fonts (they are embedded). Editable pages allow you to customize the text. Please note that the graphics cannot be edited due to the Terms of Use of the graphics artists.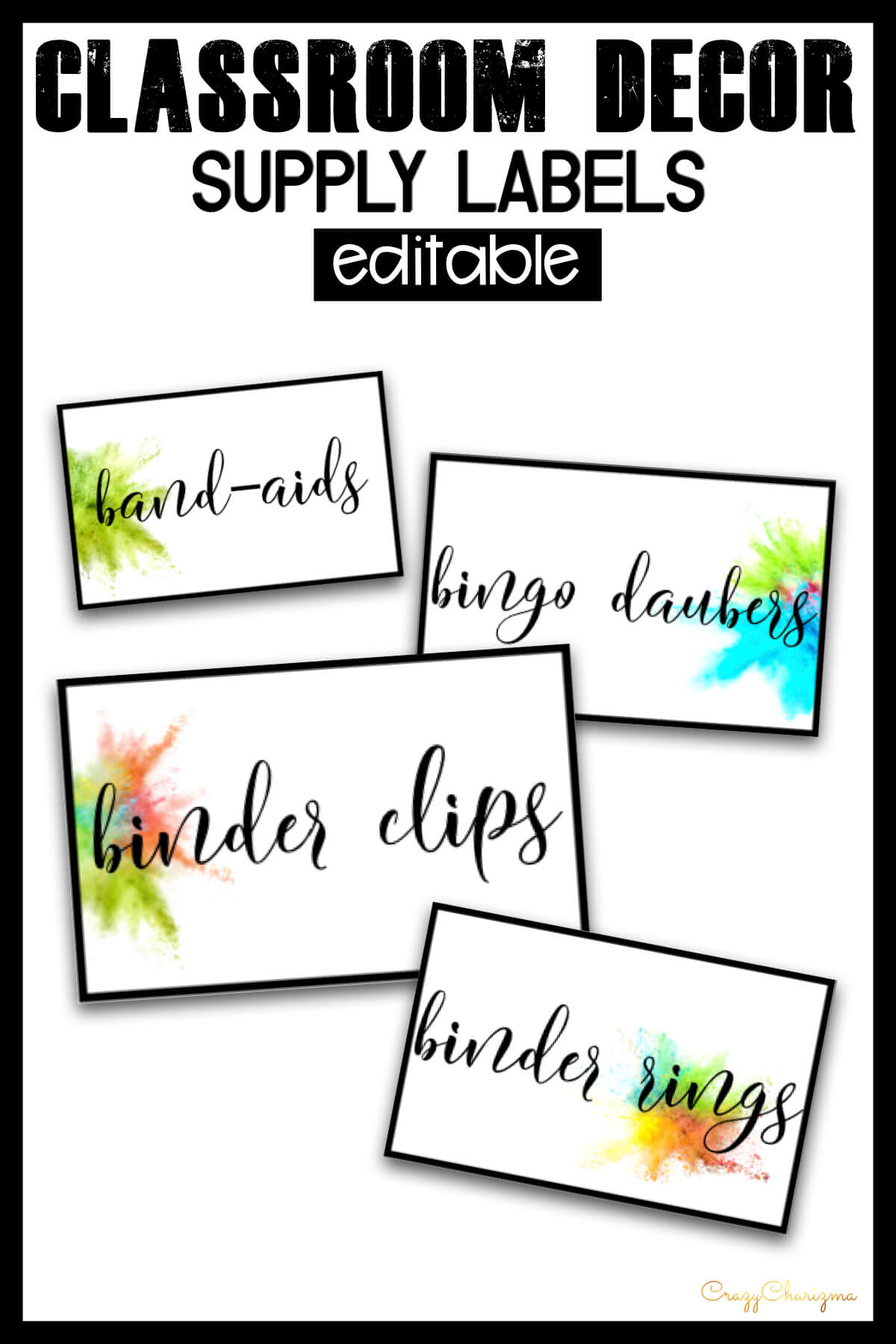 Want to wishlist this set? Pin for later.
You might also like