Need fun writing prompts for distance learning? Improve and inspire your students with writing. Beautiful and bright photos will help. The prompts can be used as Writing Centers, as well as with teens and adults during ESL lessons.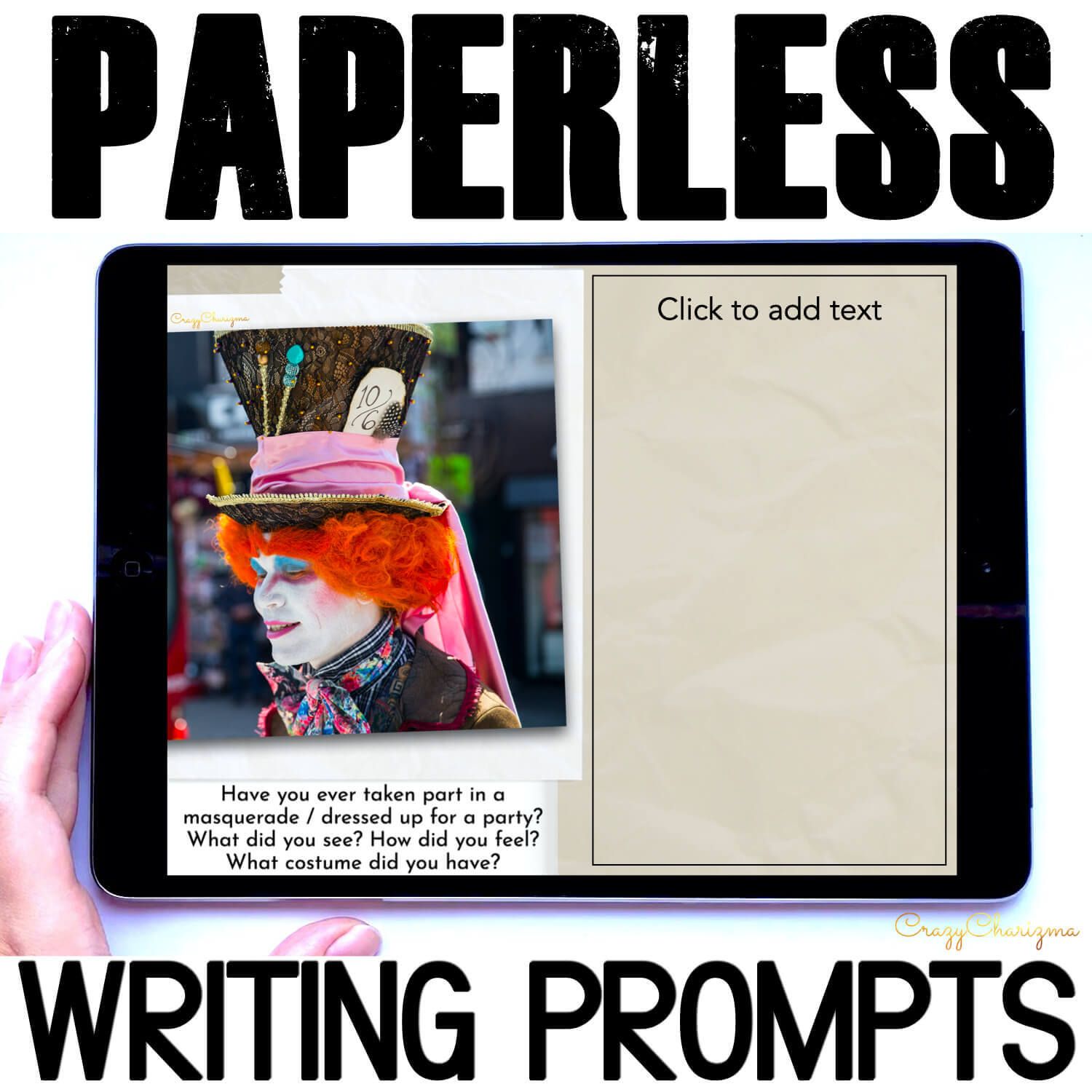 See Google Classroom writing prompts in action
These prompts are for Google Classroom and Google Slides! Possible to use in Microsoft OneDrive™ too.
Find inside 59 interactive slides.