Use these low prep Christmas around the world Activities for any country to revise information your students know about Christmas celebrations and traditions.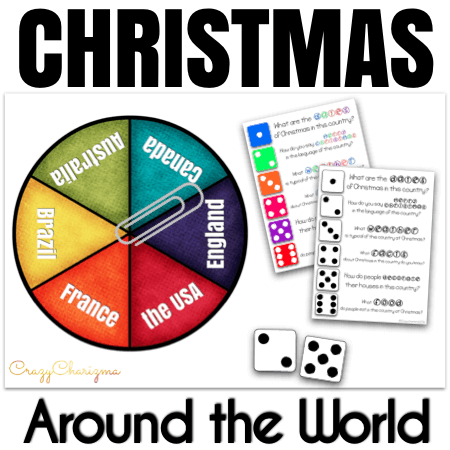 What does the packet contain?
✔ 5 spinners with various countries
✔ An editable version of a spinner to type in your countries
✔ Color version of a sheet with questions
✔ Black and white version of a sheet with questions
✔ Quick answers
Print and laminate spinners with countries (given or create a spinner with your countries using editable version). Use a paperclip and a pencil, roll the paperclip to get a country. Then roll the dice to get a question from one to six. After that ask kids to answer the question.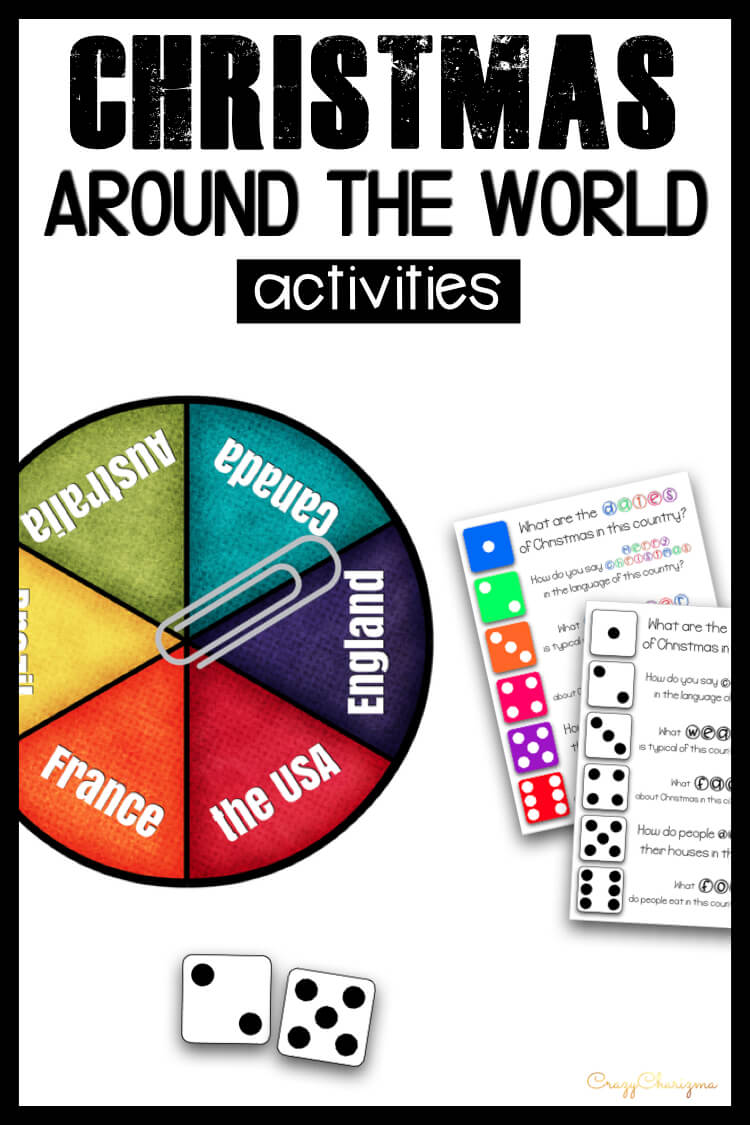 Countries included:
Armenia
Australia
Austria
Brazil
Canada
Colombia
Czech Republic
England
Finland
France
Georgia
Germany
Greece
Hungary
Iceland
Italy
Mexico
Moldova
Norway
New Zealand
Poland
Portugal
Romania
Russia
Singapore
Spain
Sweden
The Philippines
The USA
Ukraine