Do you need fun Cinco de Mayo Activities for kindergarten kids? Play with Cornman and practice CVC and CVCe words in an engaging way. Just print, cut and laminate the game to use over and over!
Number of pages: 46
Common Core Standards addressed: RF.K.2d, RF.K.2e, RF.K.3b, RF.1.2a, RF.1.3c
Grade Levels: PreK, Kindergarten, 1st, 2nd, Homeschool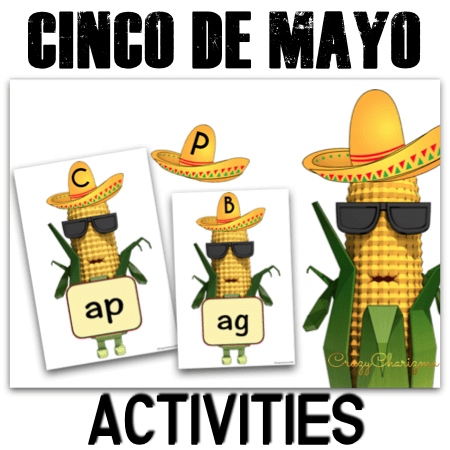 What does this resource contain?
36 cornmen with word families (CVC and CVCe word work)
18 hats with the beginning letters
ink friendly version
There are 226 possible words to practice!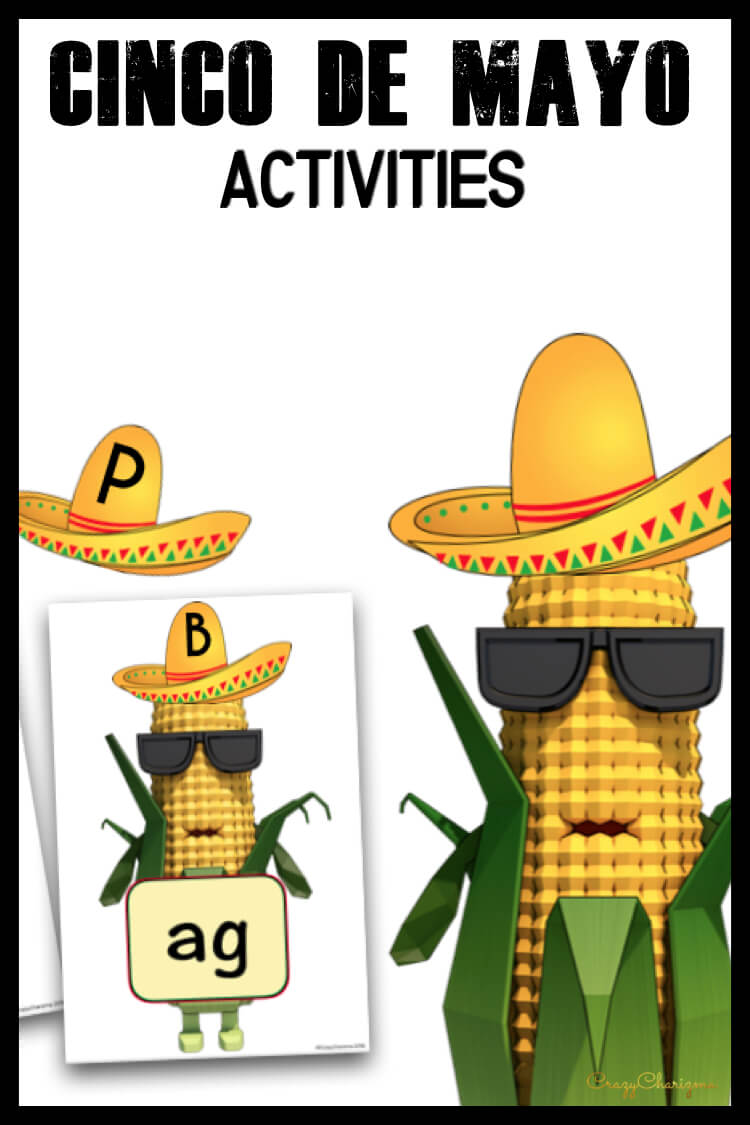 What word families are practiced
AT, AD, AP, AG, AN, AB
OB, OG, OT
ELL, ET
IG, ILL, IN, IT
UG, UN
AKE, AME, ATE, AVE, ACE, ANE
ODE, OLE, ONE, OPE, OSE
ICE, IDE, ILE, INE
ULE, UNE, USE, UTE