Spark your students' phonics skills with our extraordinary CVC Word Mapping Mats! Tailored for small groups, centers, and review sessions, these mats provide an immersive and interactive method to master CVC words. Witness your students strengthen their phonics foundation. Unleash their full potential in reading and spelling today!
WAIT! Before purchasing, save $$$ and check out the Science of Reading ENDLESS Bundle!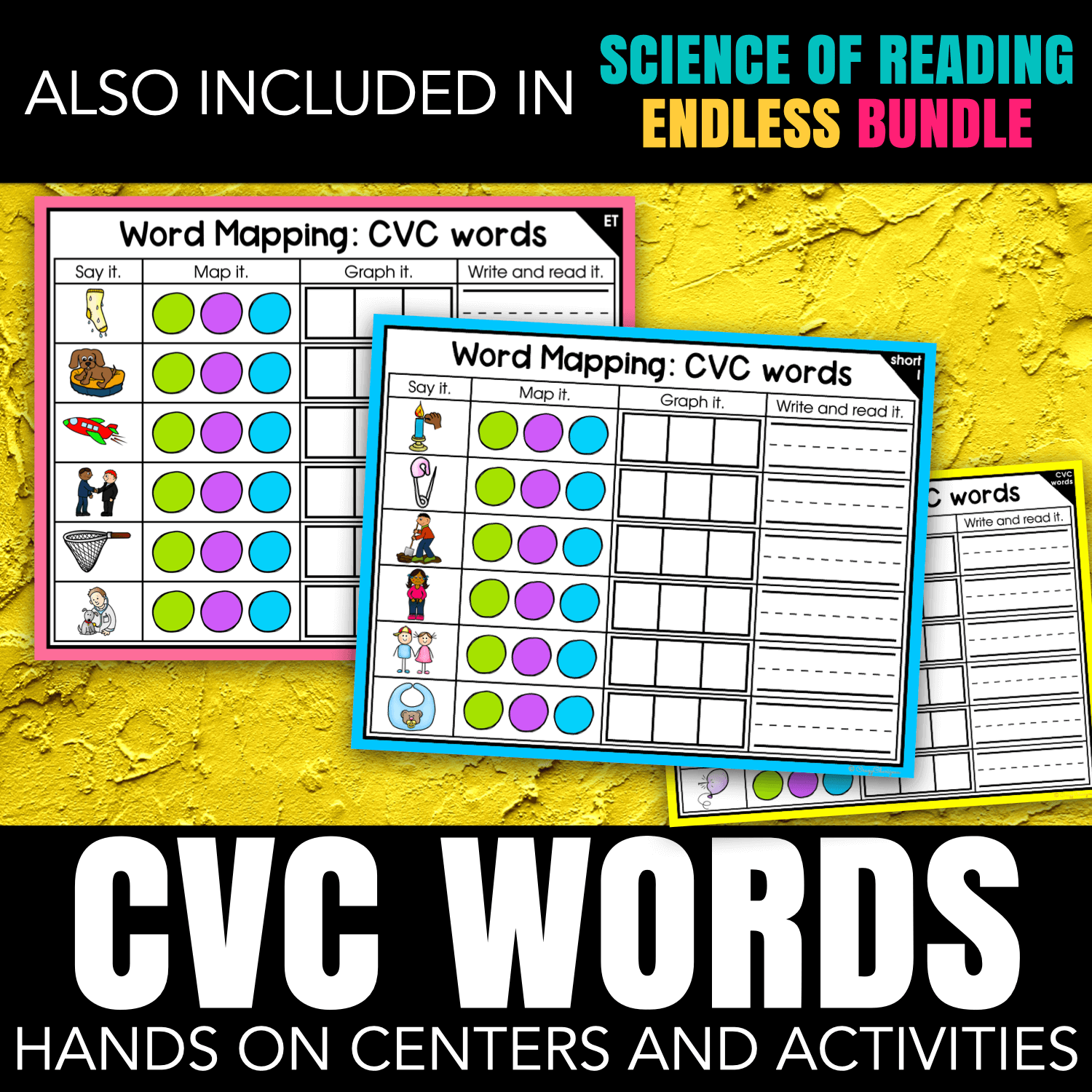 A colorful version and an ink-friendly version are included.
Interactive, visual and kinesthetic.
Many ways to use this resource:
centers
a work station activity for word work
home practice
independent practice
early finishers
group work
morning work
literacy rotations, etc.
If you are more comfortable with purchasing on TPT, click the button below.
What educators are saying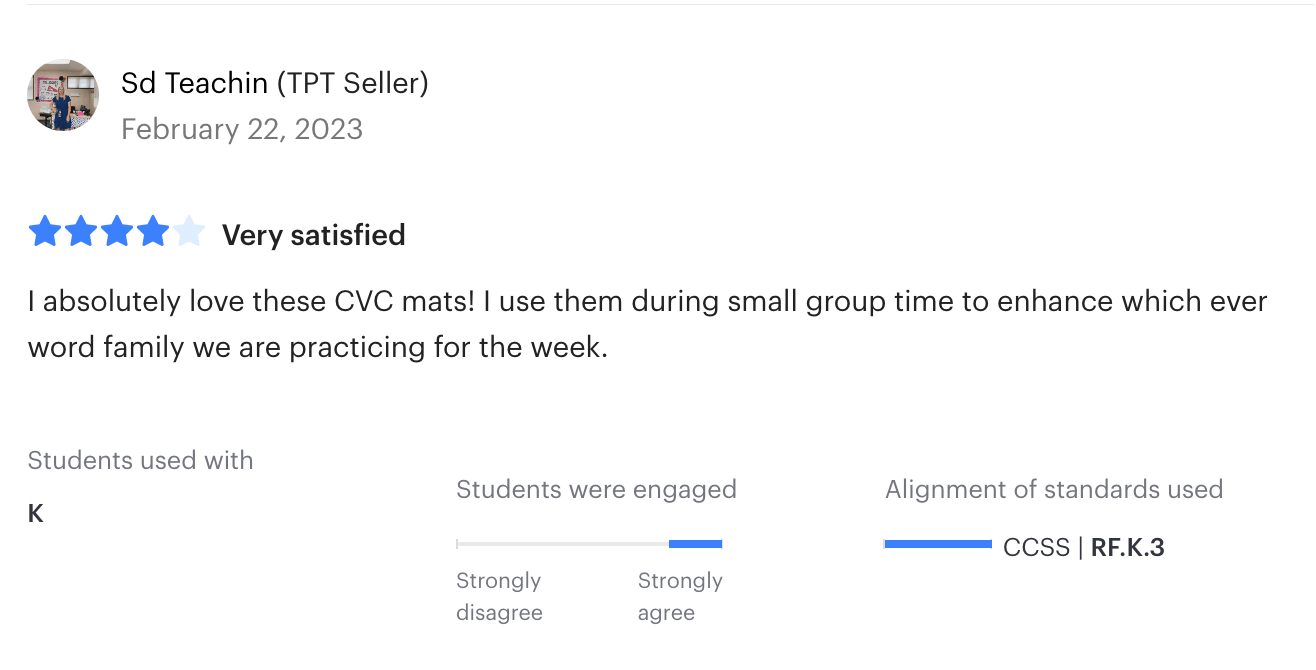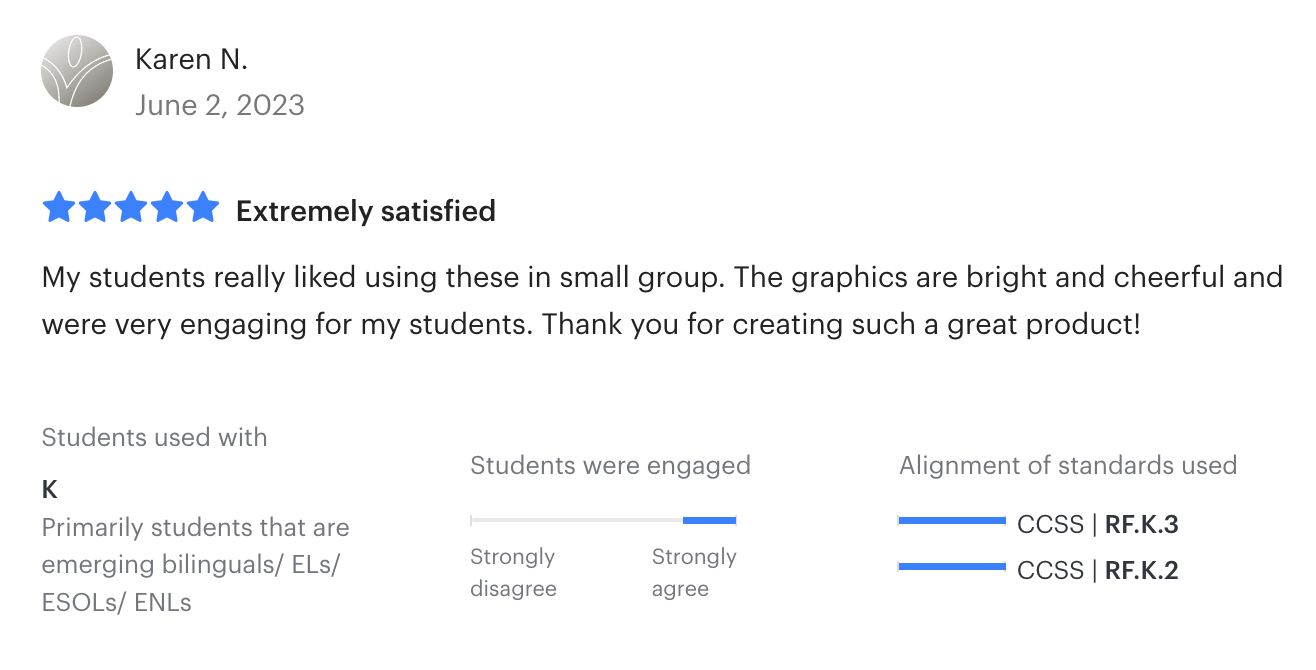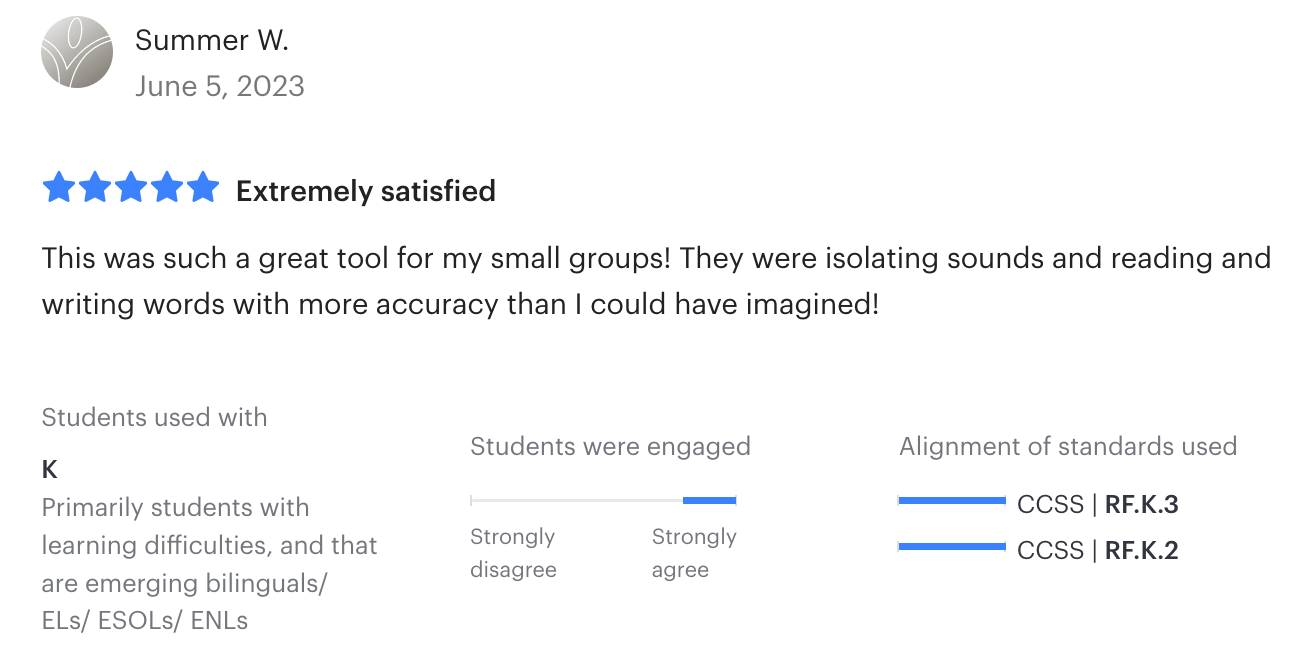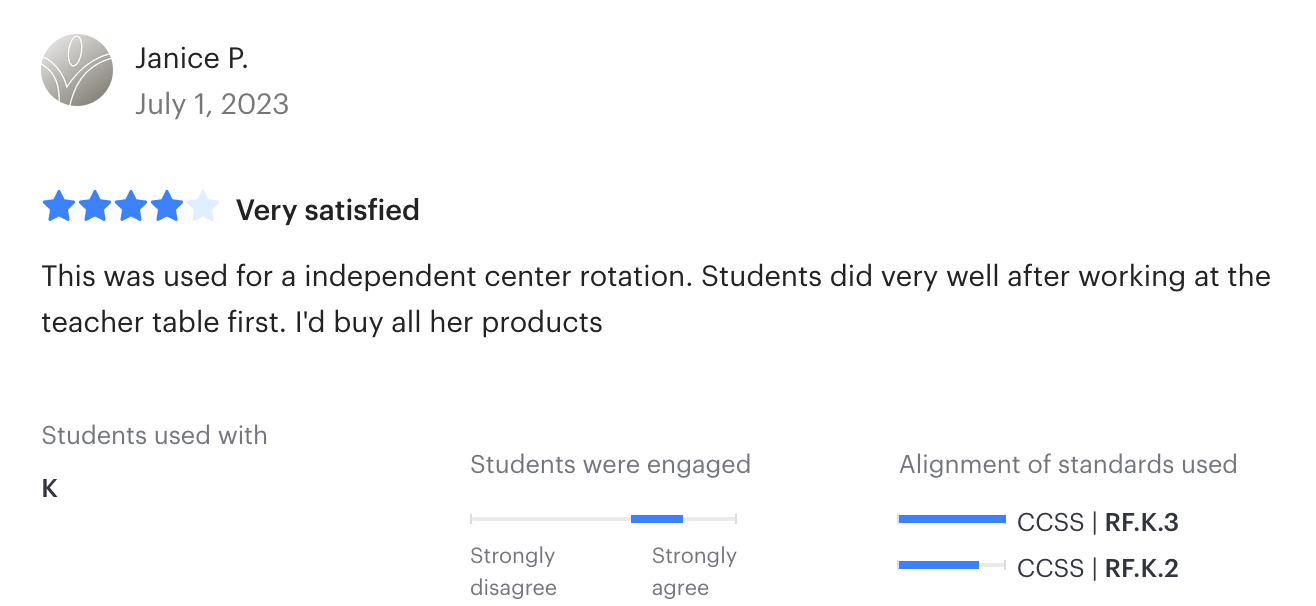 See the resource in action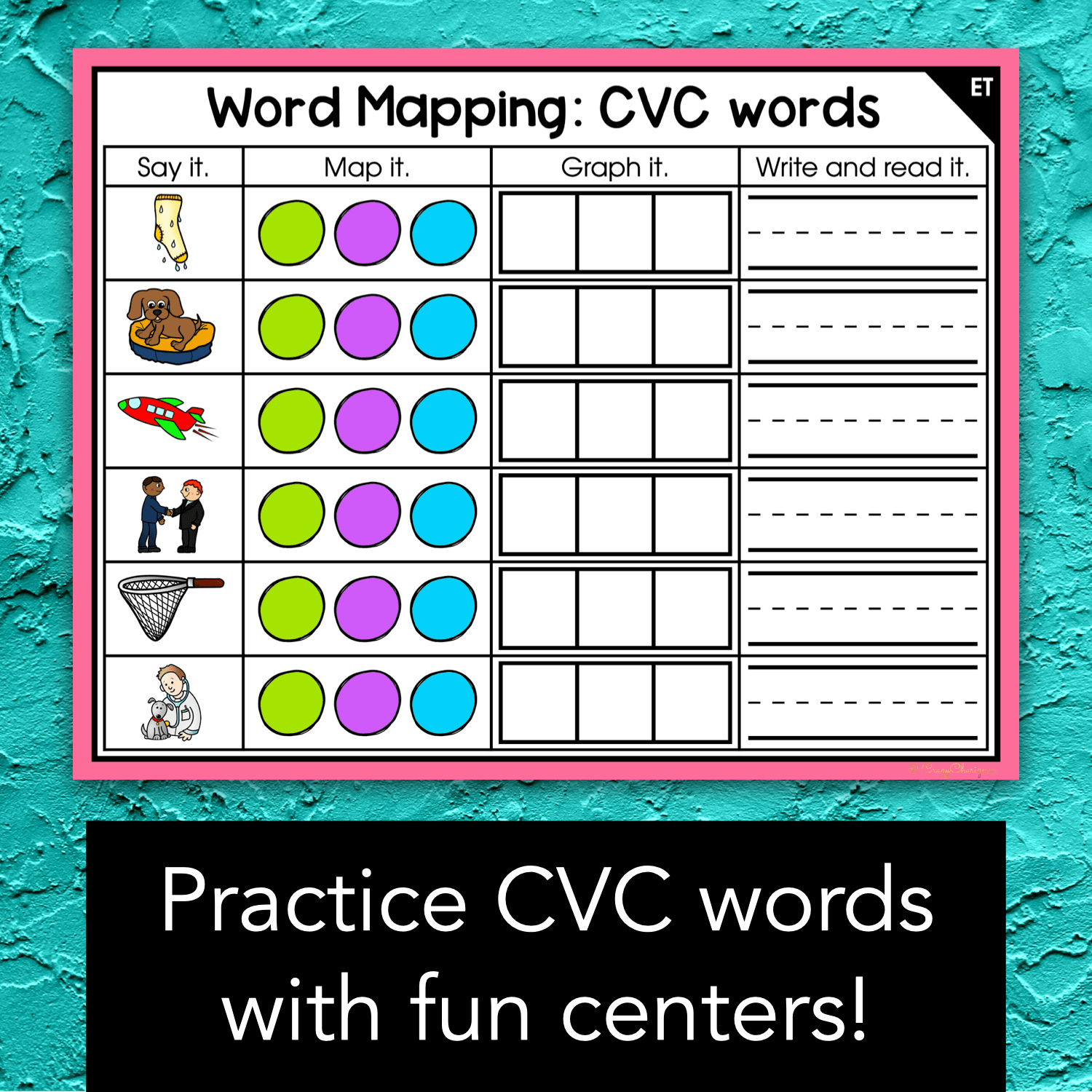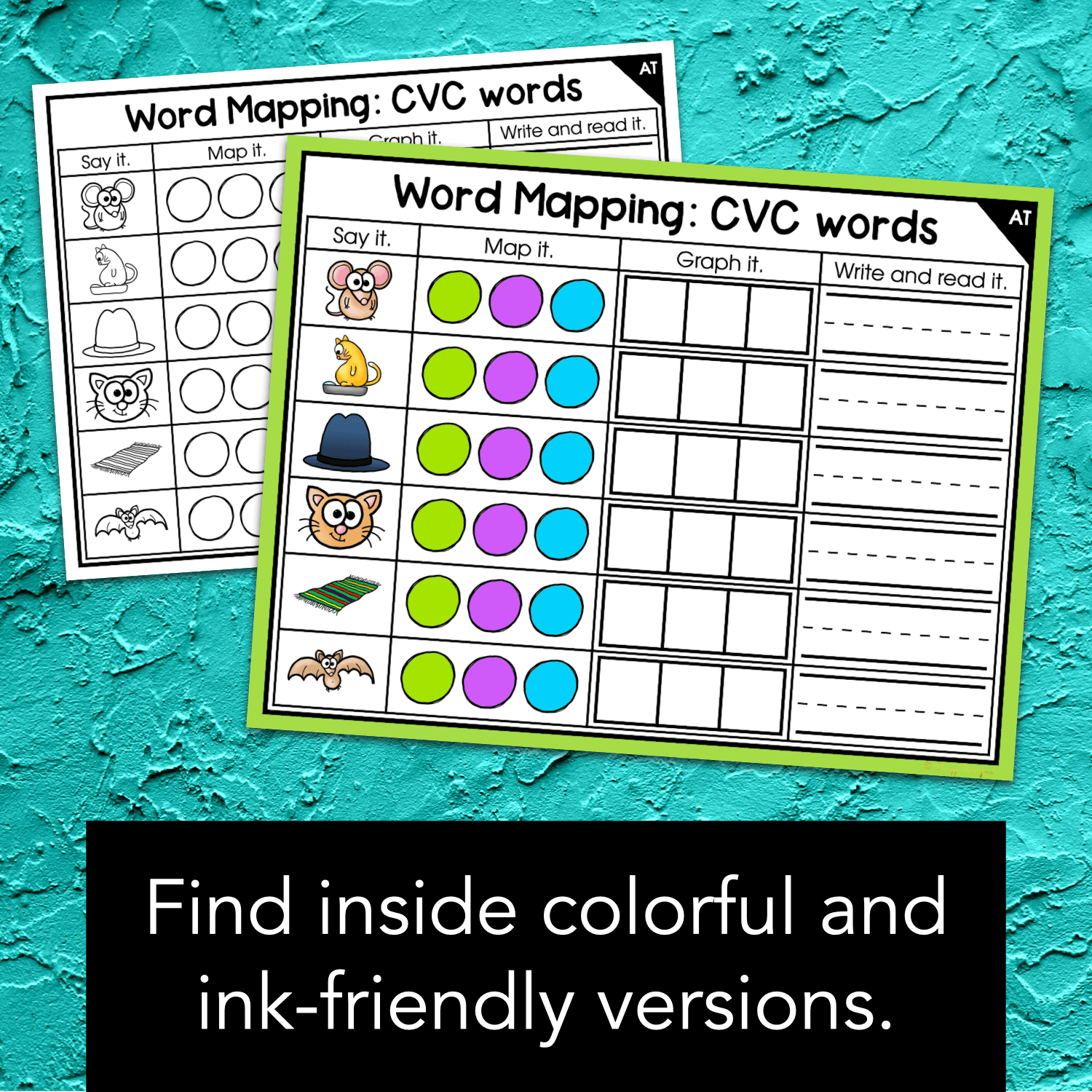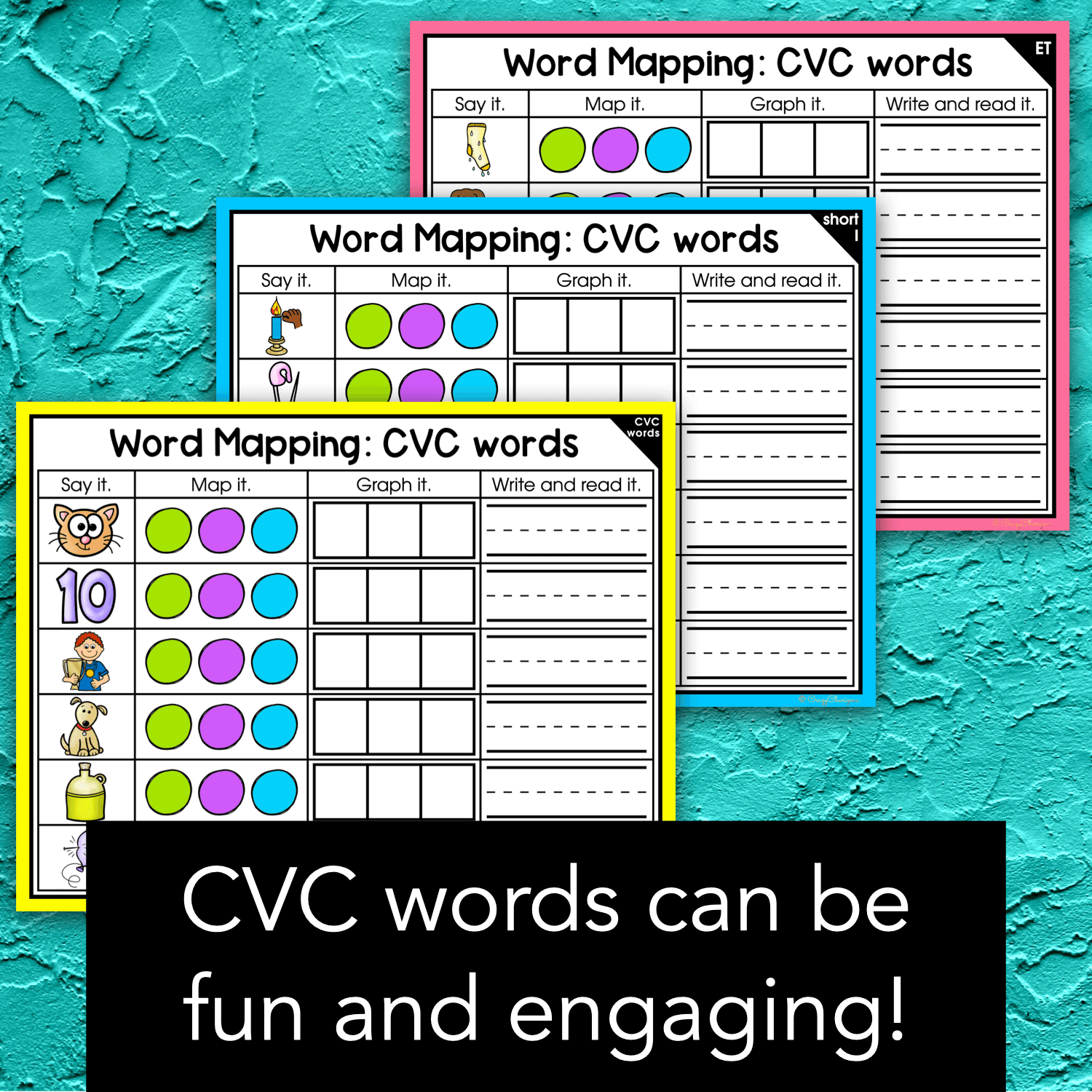 CONTENT
The colorful version is color-coded for easy reference:
green
word families with short A
a mix of SHORT A words
pink
word families with short E
a mix of SHORT E words
blue
word families with short I
a mix of SHORT I words
purple
word families with short O
a mix of SHORT O words
red
word families with short U
a mix of SHORT U words
yellow
a mix of CVC words learned previously
Spread the word and share this set.