Promote and reward positive behavior with these reward tags. Available for you: ready to print reward tags (character traits) and EDITABLE version (just fill out with the text you want)!
What results do teachers see after using Editable Reward Tags?
"These are precious! I love the colors, the design, and the character trait choices!"
"Thanks for the great brag tags. I like that they have character qualities on them as I focus on those in my classroom a lot." - Carol
"Great for building up self esteem!" - Amanda
"These are great to reinforce character formation." - Sandra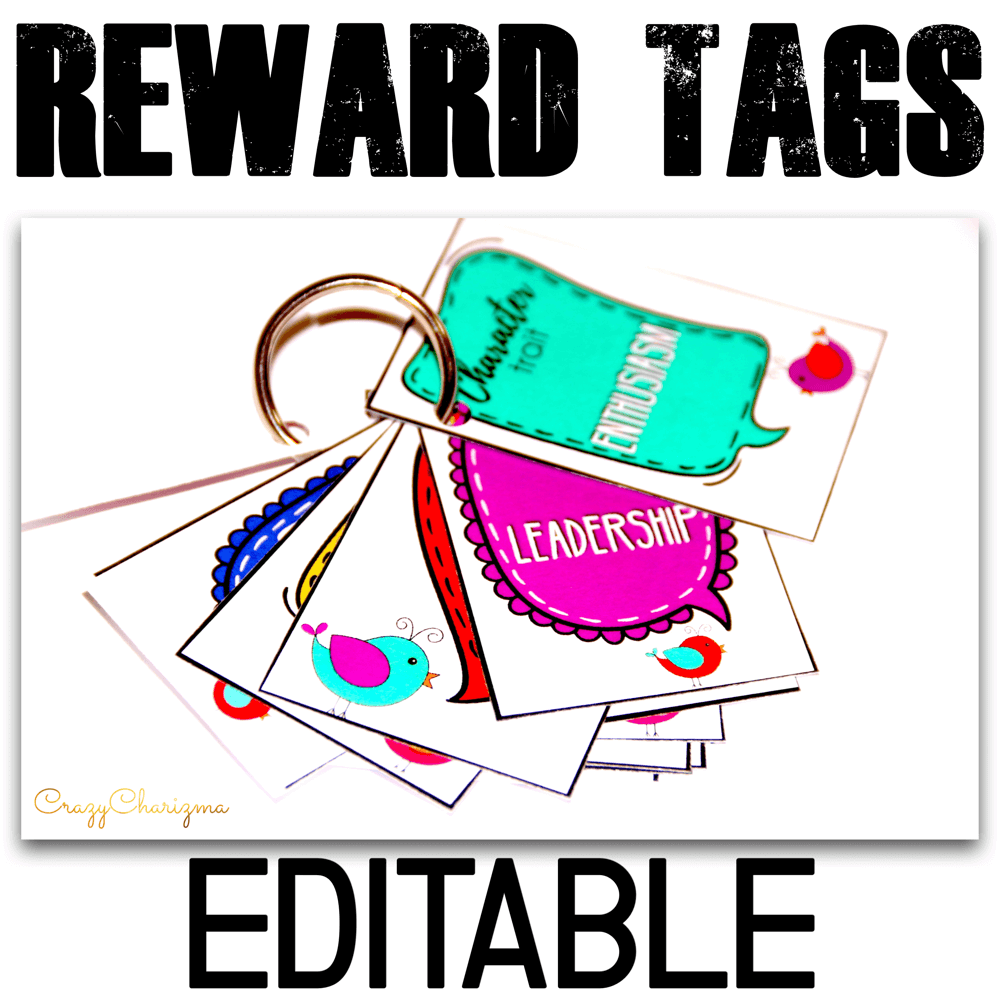 What's included in Editable Reward Tags Set?
✔ 15 pages of Reward Tags in color (18 cards on a page)
✔ 1 page with all 15 Reward Tags together in color (perfect if you need just one set of reward tags)
✔ Black and white version (save ink)
✔ EDITABLE pdf version (watch the video preview to get the idea)
Just print, laminate and then cut the tags. Punch a hole at the top and attach to a necklace or keychain.
List of Ready to Print Reward Tags:
boldness
creativity
cooperation
courage
kindness
fairness
leadership
enthusiasm
patience
politeness
citizenship
respect
generosity
responsibility
humor
PLEASE NOTE
This editable pdf must be opened in Adobe Reader (free). All the instructions are inside. Editable pages can be edited within the PDF - no separate files or need to download fonts (they are embedded). You can customize the text. The graphics cannot be edited due to the Terms of Use of the graphics artists.