Is everybody telling you to switch from word wall to sound wall? Why? Sound walls are organized by speech sounds. They are based on a speech-to-print approach. Sound walls are not your classroom wallpapers. They are meant for learners and support explicit phonics instruction.
WAIT! Before purchasing, save $$$ and check out the Science of Reading ENDLESS Bundle!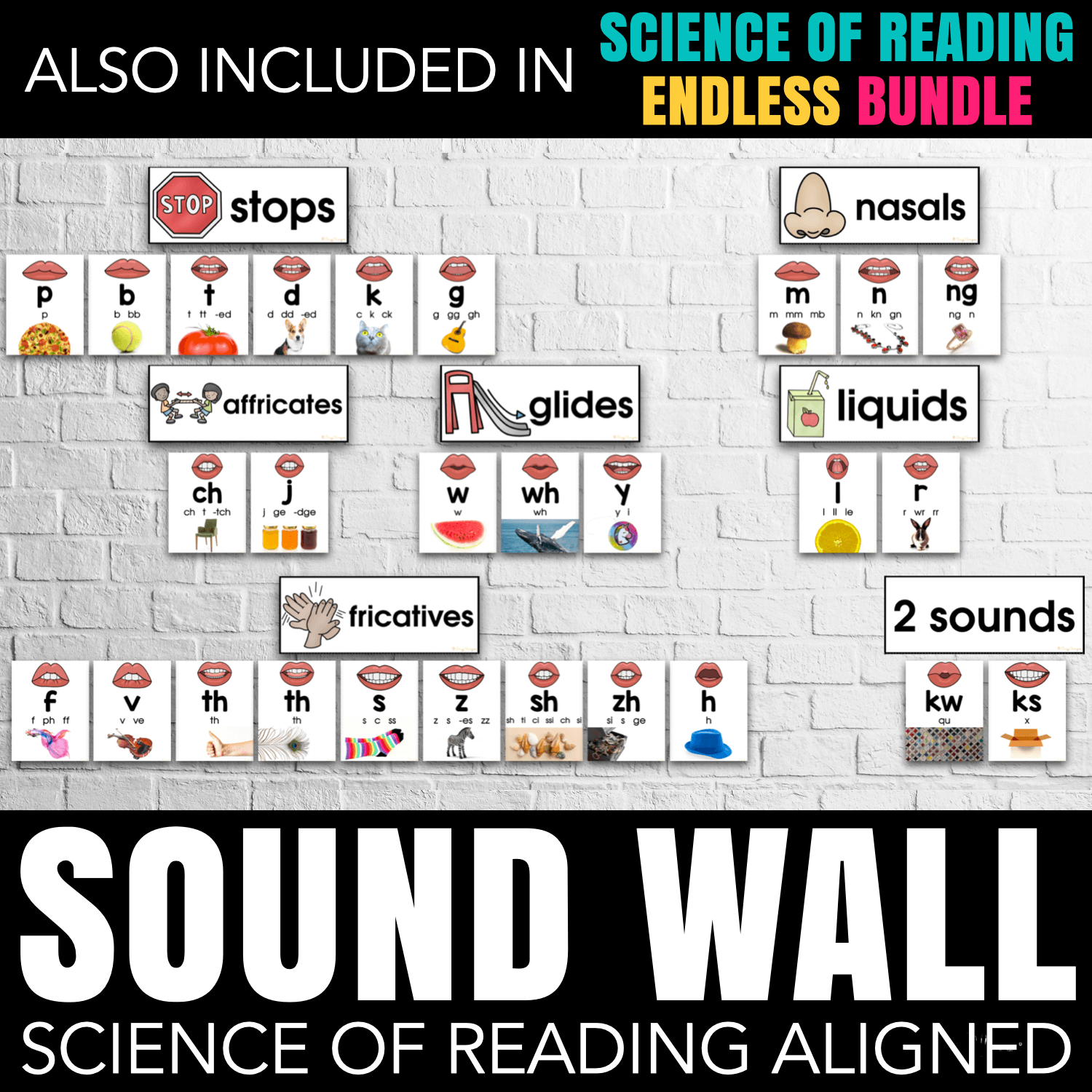 One of the best features of sound walls is that they include mouth formation pictures. They help students understand how to make sounds and what is happening with our lips, teeth, tongue, etc.
This sound wall includes everything you need to support students as they transition from speech to print. The sound wall is based on the Science of Reading and supports explicit instruction with phonemes. All 44 phonemes are included!
Find inside:
3 versions of SOUND WALL you can use in your classroom;
student sound walls (mini portable): you can use them in a writing folder, set up as a file folder resource, or keep on hand as a reference sheet.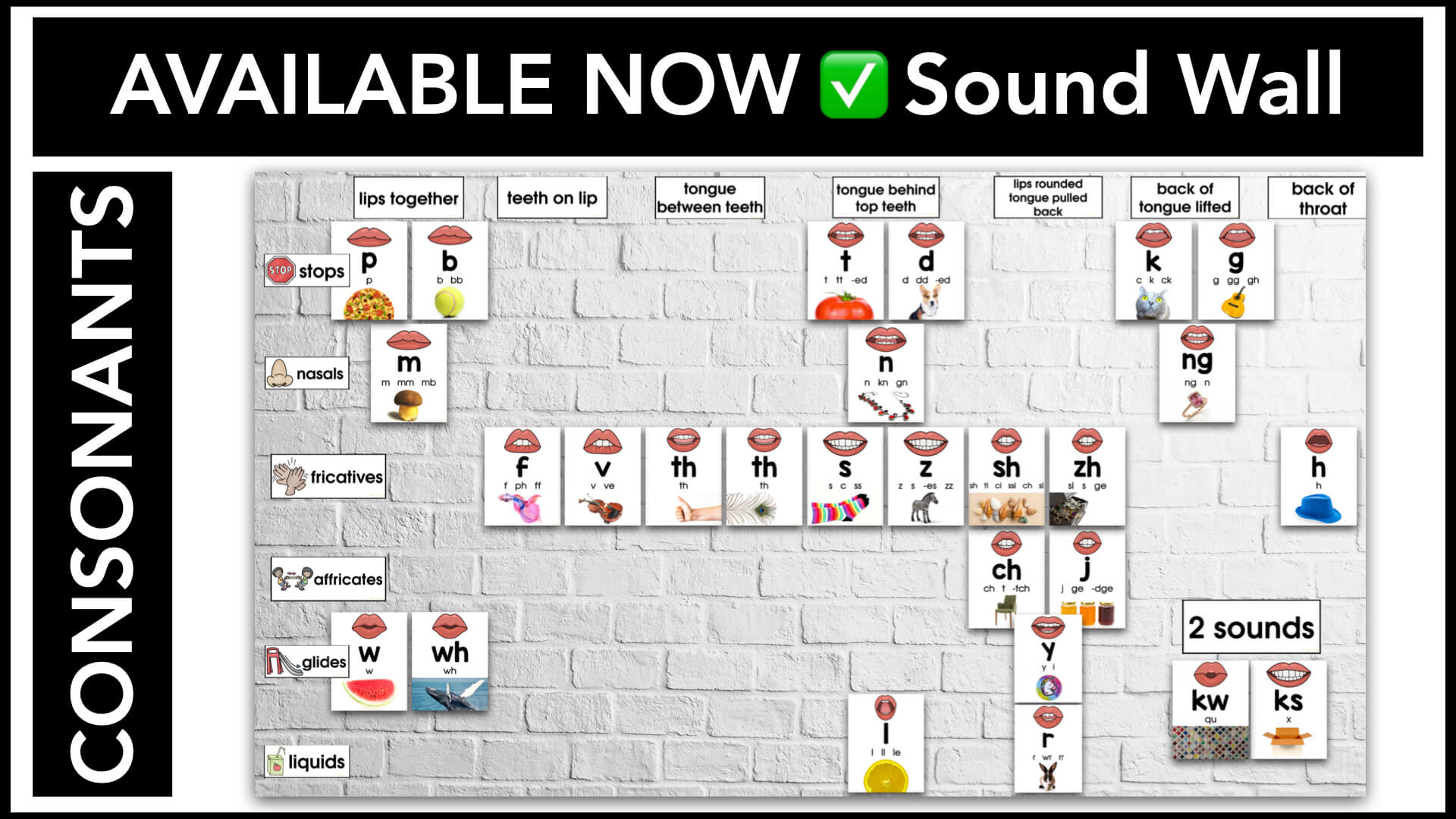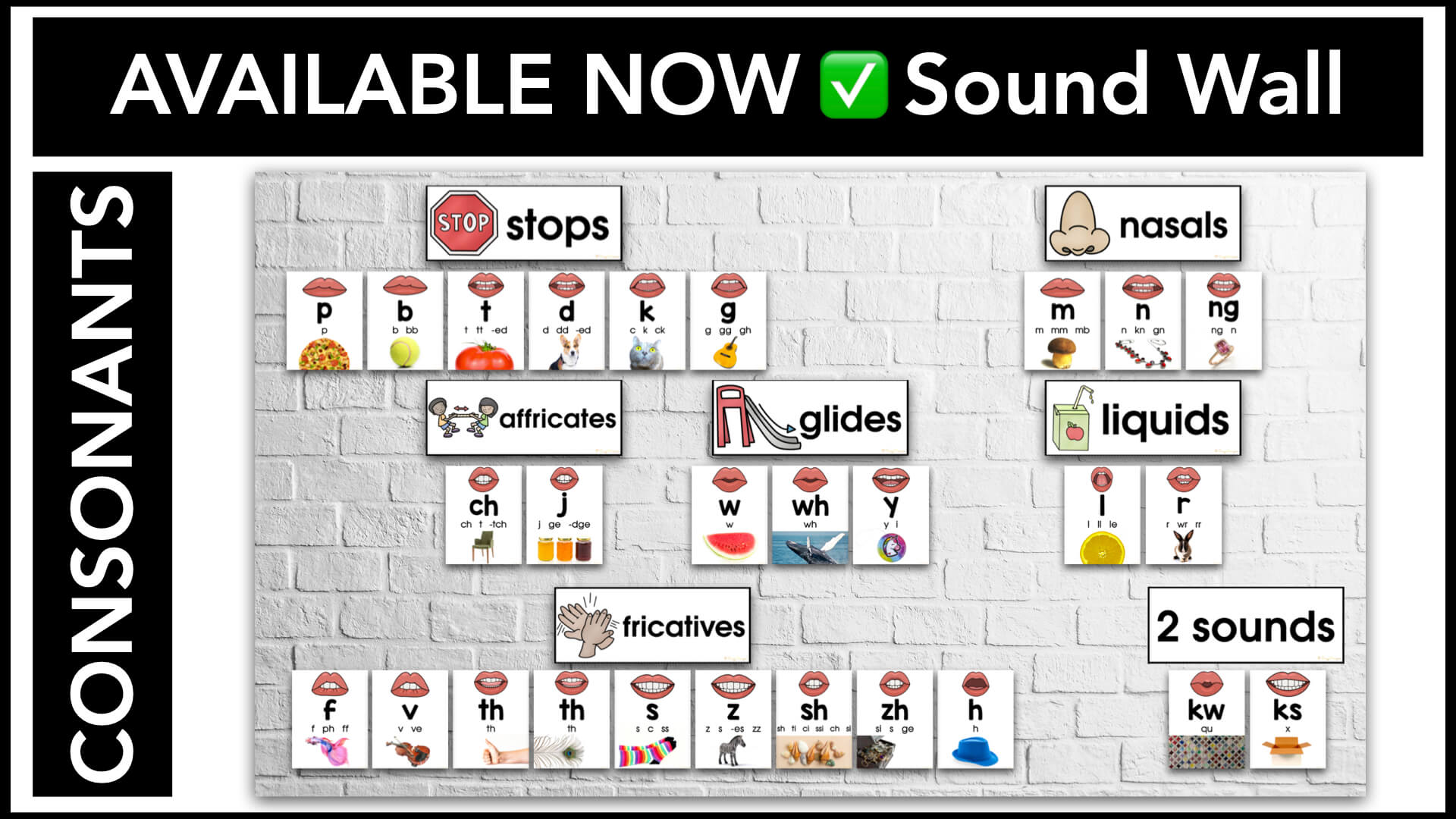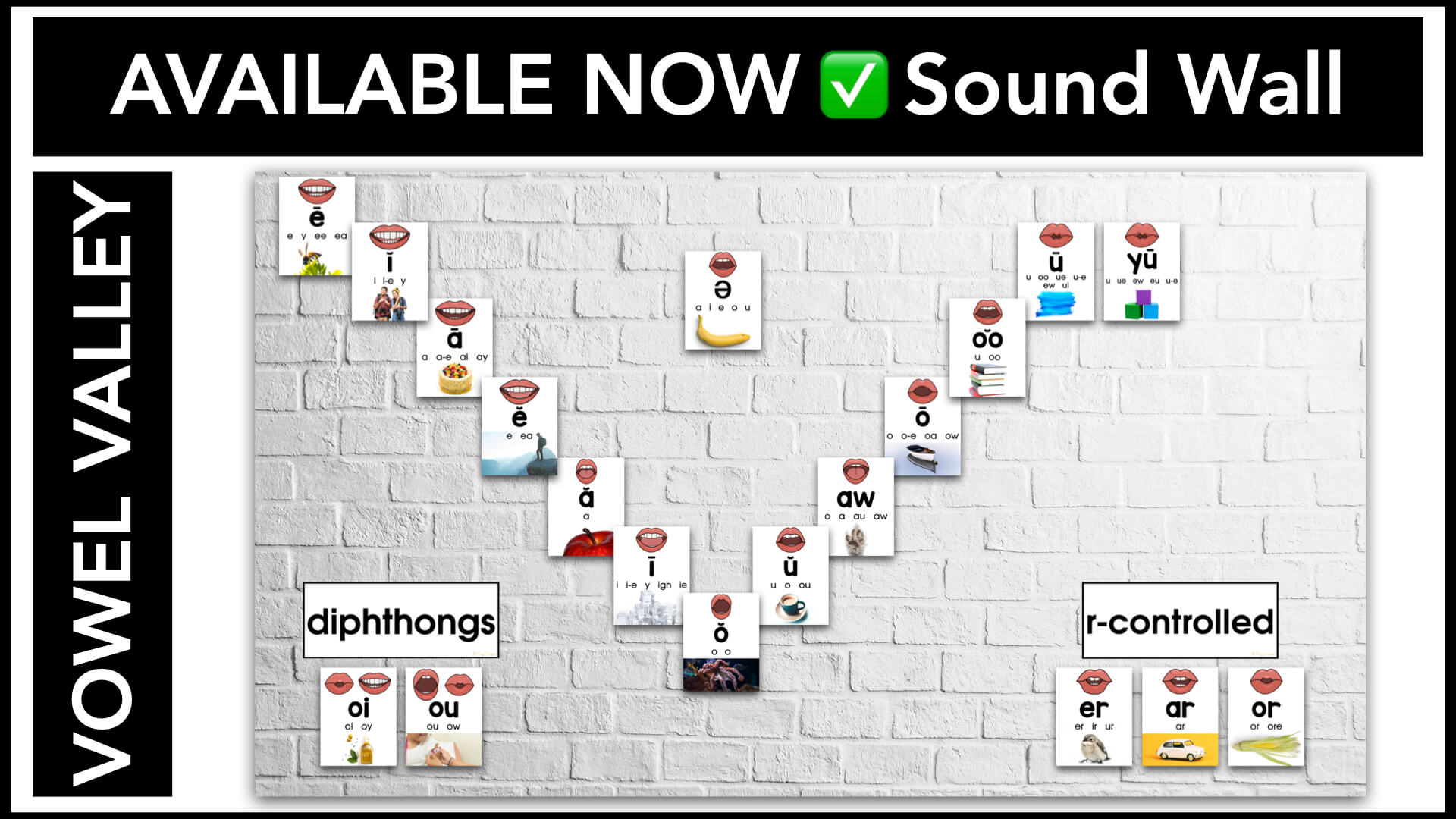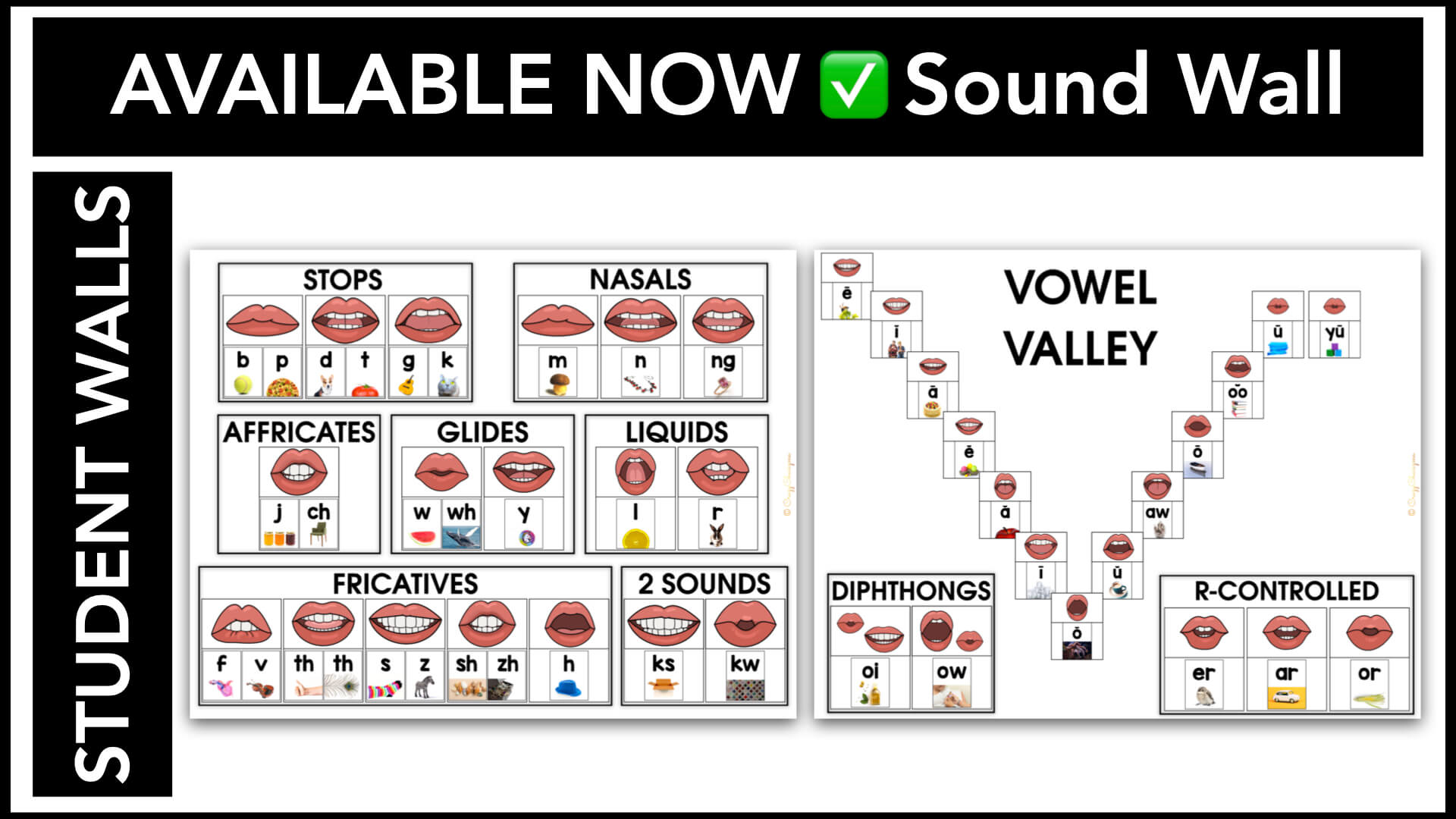 Also, I've included words (graphemes) for every sound (phoneme). Graphemes listed under each image are organized by their frequency in English.
The sound wall cards all have real-life photos and mouth formation images:
students see how to form the sounds;
you can use these visuals when you wear a mask during instruction;
kids use them as a reference during small group;
real-life photos make this word wall not only beautiful to look at but also very engaging for the students.
Spread the word and share this set.