You know what?
You are the coolest teacher ever.
With so much experience.
And you may have been thinking about how you can make even a bigger impact. Your students love your ideas. The games you provide always engage them. You could help another teacher in the state. Or from another state. Or another country! What? Yes. You can. Start selling on Teachers Pay Teachers.
You heard about this site. You might have been a buyer. You can be a seller too. Let's see how.
Step 1 - Be a teacher with experience and great ideas.
Step 2 - Open a store on TPT.
Step 3 - Create content (meaning: engaging teaching resources tested in the classroom).
Step 4 - Start promoting your resources immediately.
Step 5 - Listen to your customers and improve your resources so that more teachers and students could benefit from them.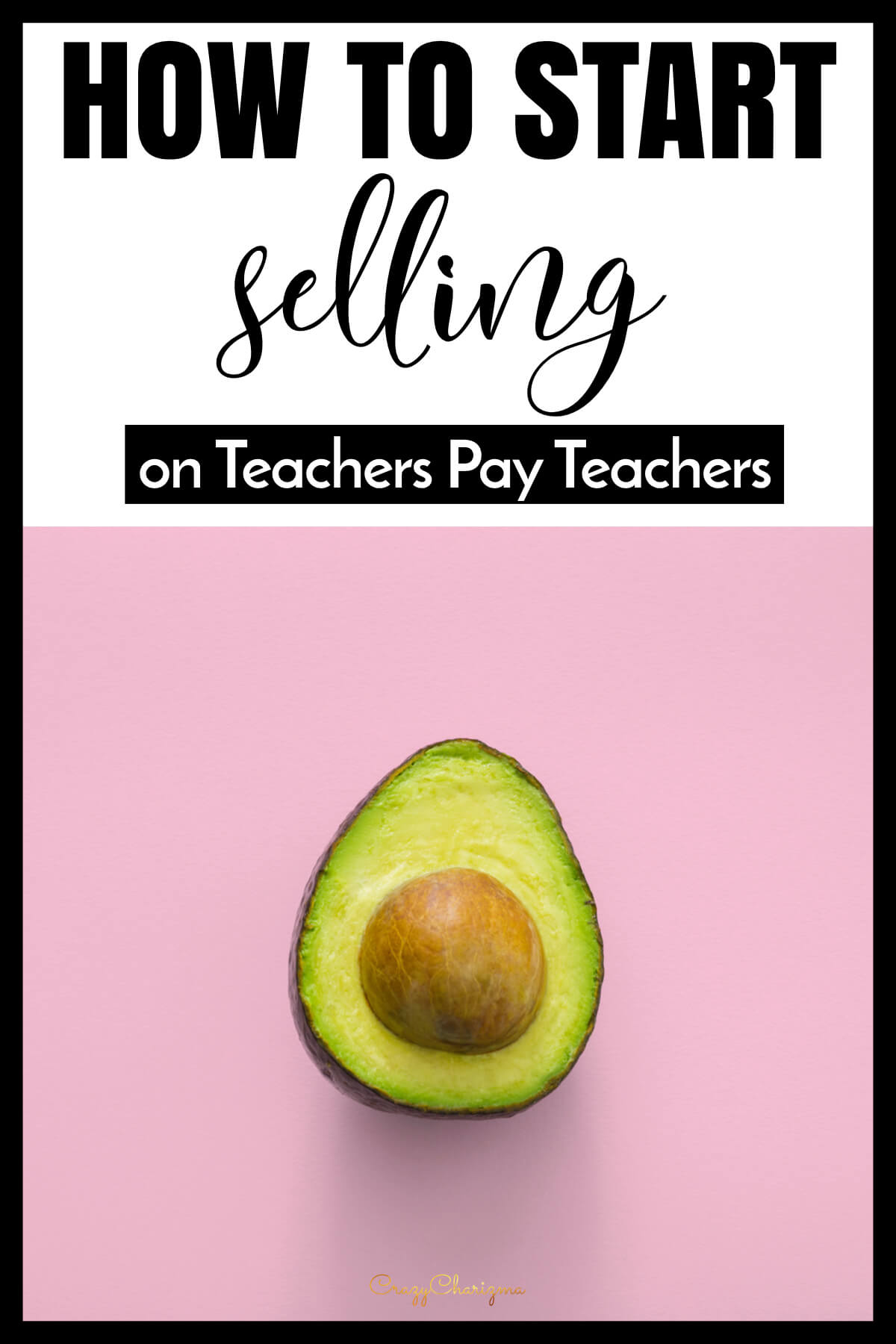 Let's discuss these steps in detail.
Be a teacher with experience and great ideas
What I mean is if you want to build a thriving business, you need to be a professional in your sphere of expertise. What is something you love creating for your classroom? What is something other teachers ask you about and see you as an expert? That's your strong side and that's where you can start. Should you only be a teacher? No. There are many stores on TPT dedicated to clipart and fonts. And again, the creators who succeeded are professionals.
How to open a store on TPT
The procedure is quick and easy. Follow the steps on the site. You can be a Basic Seller or a Premium Seller. Choose to be a Premium Seller from the very beginning. It is an investment but it's worth it.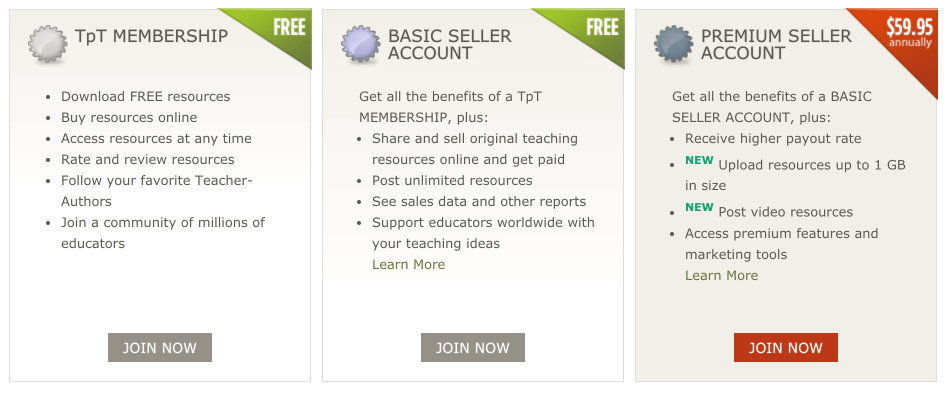 Also, you will need to have a Paypal account to get your earnings. And trust me, if you are consistent and focused, they will come. But it won't be an overnight success. Think of it more as a long term game.
Create content
Yes, this one is obvious. Choose your niche and start creating resources. What is a niche? Remember I mentioned your sphere of expertise, your zone of genius so to speak? That's it. Don't copy the idea you saw on social media or on TPT. Be you and create resources. The simplest way is to start with the teaching resources you've already created and tried with your students. The only thing to do before uploading this resource is to check. Does it violate any copyright? Do your research before posting.
Start promoting your resources immediately
Some TPT sellers say it's better to have at least 20 to 50 resources before marketing your store. I disagree. This way you will postpone this process and eventually get overwhelmed. Start promoting immediately on social media. Also, don't forget to build your email list from day one.
What?!!! Ok. Relax. We'll cover these things in future blogposts, I promise. Let me know in the comments below what you are interested in.
By the way, soon I'll be launching a product "100 ways to promote your teaching resource". It will be beneficial for both new and veteran TPT sellers. That will be the guide you can turn to over and over when you feel like your teaching resource (a product line) needs more exposure. If you'd love to be notified as soon as the set is published, get on a waitlist.
Listen to your customers and improve your resources
That's what I've learned over time. When you create teaching resources, think about who you create them for. Most likely this person will leave feedback on your free resource or paid resource. He or she might find it great. Or not. And then you get this bad feedback. You are mad. You are sad. All I ask you is to be patient. Listen to what this person says. He or she might be right. If it is true, edit your resource and you'll see the benefits. Yes, you are selling your resources. But at the same time with a better, updated version of your teaching resource, you can make a bigger impact. Both on teachers and students.
And now to the bonus question which is frequently asked.
Can you still make money on Teachers Pay Teachers?
Yes. 100%. But it won't be an overnight success.
Consistency is the key.
Enjoy the process. This is a long term game.
This is my personal opinion of a TPT seller with a 5-year experience. What questions do you have about getting started on Teachers Pay Teachers? Do you agree with 5 steps I've mentioned?
Have you started selling on TPT? Want to track your statistics and business growth?
Check out this TPT Seller Planner and Tracker!
Please, spread the love.
Pin this or share.