If you take TPT seriously, you definitely track your business growth and stats. This TPT planner and seller binder will help you set your goals, plan your product creation, get the product creation list and marketing plan, track social media and email list stats. And so much more.
I needed something like this, searched like crazy but never found the planner I loved. That's why I decided to create my own. I have changed the tracker a lot, added stats I really wanted to track and pay attention to.
Take a look at some feedback for this packet:
"This is very helpful for me to keep track of my social media and all the little details I am constantly looking at for my TPT store. Thank you for creating this!"
"Very helpful for tracking growth not only in sales, but in followers and other things."
"Thank you, this has helped me so much over the last several months! Just what I was looking for!"
"Thank you for providing such a thorough data tracking resource!"
"This is so helpful! I printed it as half pages and put in a cute mini binder from Target. I love it!"
"I created a tracker that I have used for a couple of years, but this one has things I never even thought of tracking! Thanks so much for your hard work!"
"This is EXACTLY what I needed. Thank you so much for making such an easy-to-use and beautiful tracker!!!"
"Thanks. This has helped me be more informed about my top 5 and bottom 5 and what is popular when."
Taken from my TPT store.
Number of pages: 400+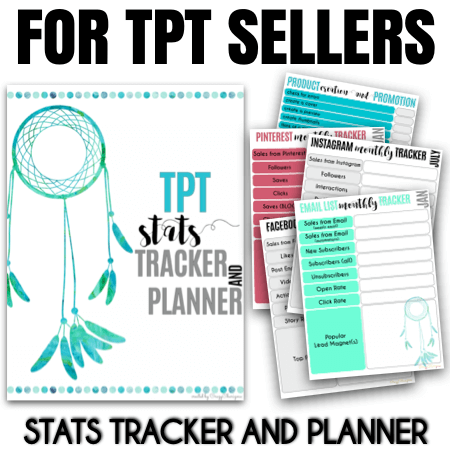 See the TPT planner and tracker in action
What does the packet contain?
PRODUCT creation and promotion plan (general)
PRODUCT creation and promotion plan (more unique ways)
OLD PRODUCT update plan (steps to follow)
Plan for the year (for your TPT store)
TPT monthly tracker - GOALS (monthly / quarterly)
TPT monthly tracker - MAIN STATS (earnings, followers, conversions, etc.)
TPT monthly tracker - NEW PRODUCTS stats
TPT monthly tracker - PRODUCTS IN SEARCH (position by keywords)
TPT monthly tracker - TRAFFIC (sources)
TPT monthly tracker - PRODUCT LINES (what brings the most sales to your store)
TPT yearly tracker
SITEWIDE SALES tracker
PINTEREST monthly tracker
FACEBOOK monthly tracker
INSTAGRAM monthly tracker
EMAIL LIST monthly tracker
YOUR CHOICE monthly tracker (FB / Instagram ads; promoted pins, giveaways, etc.)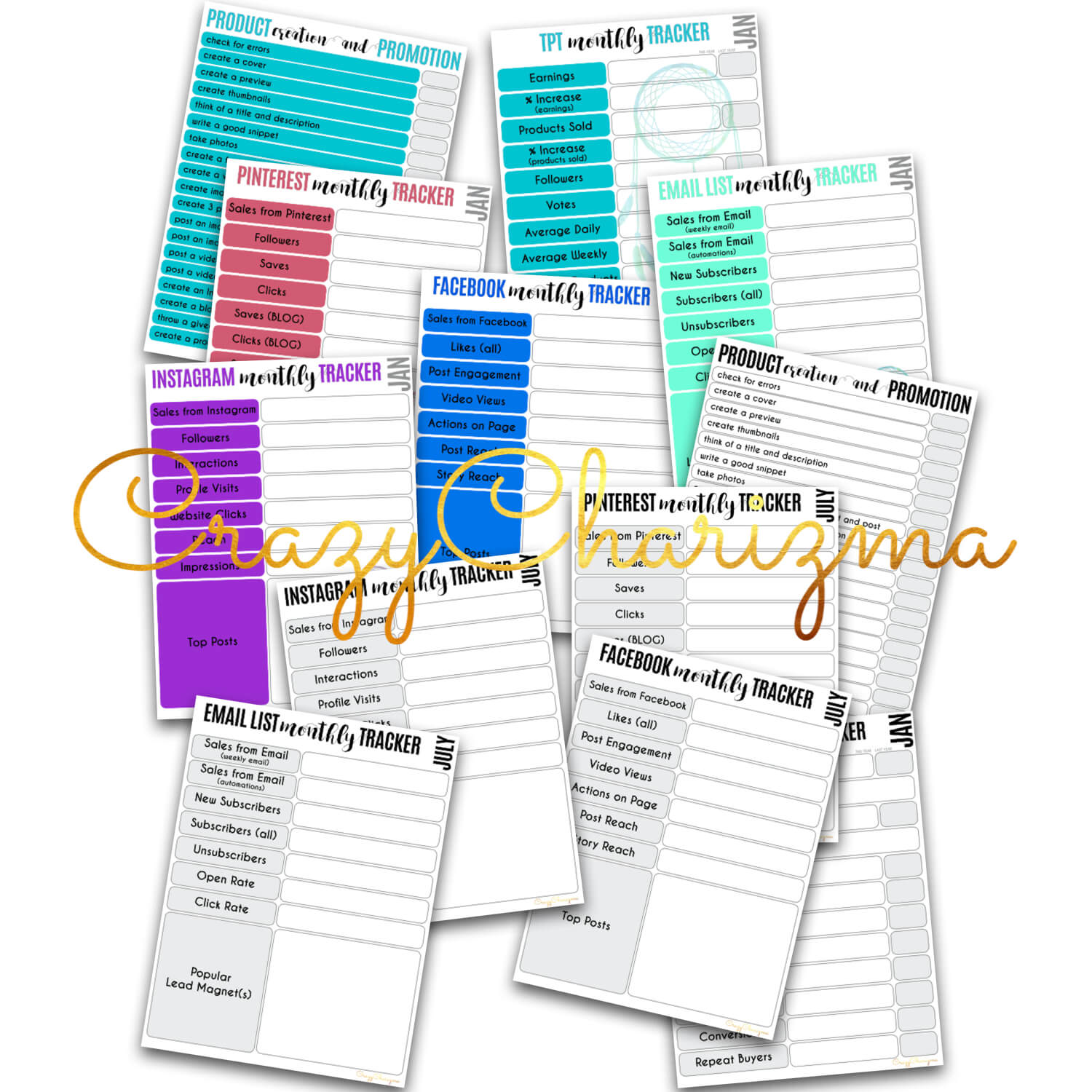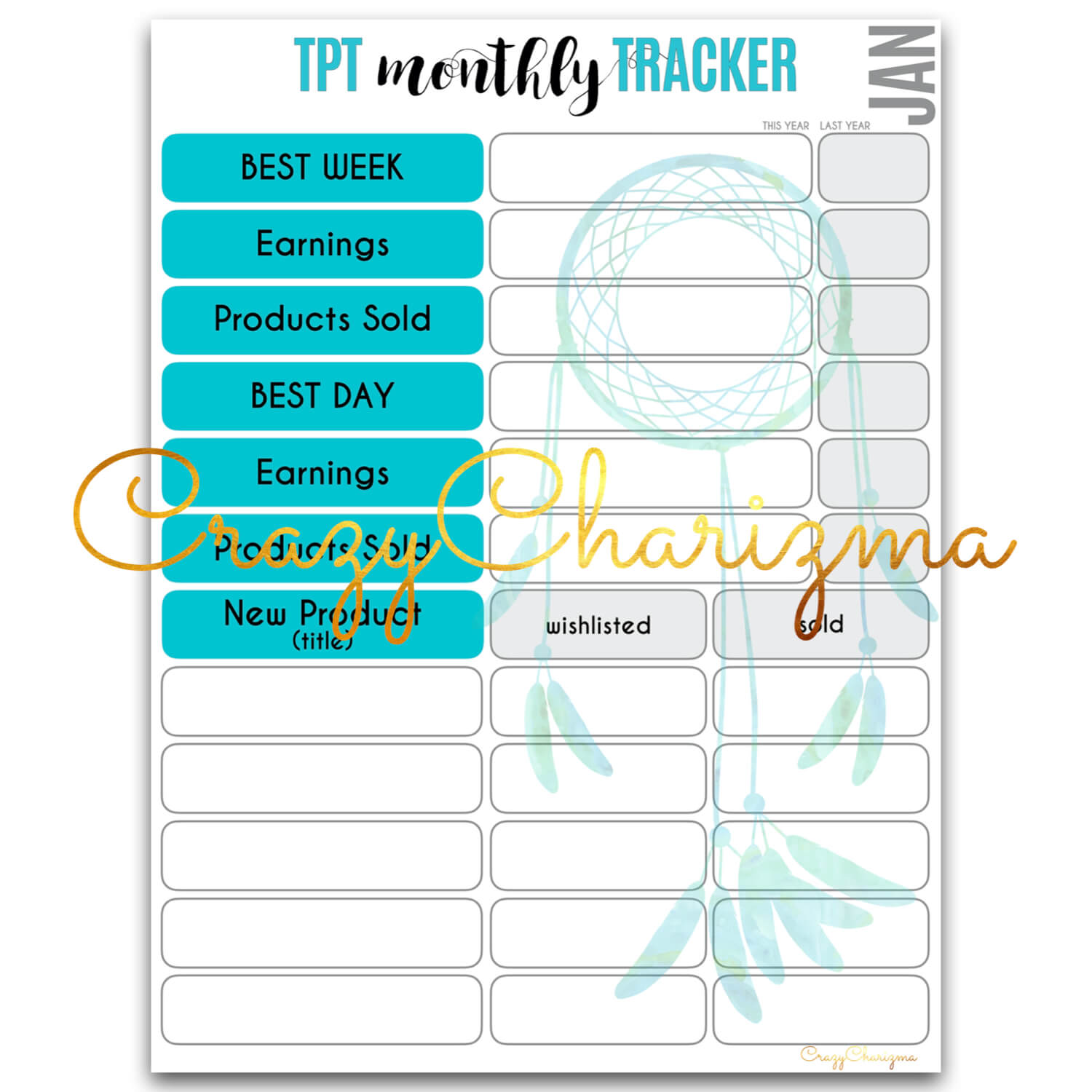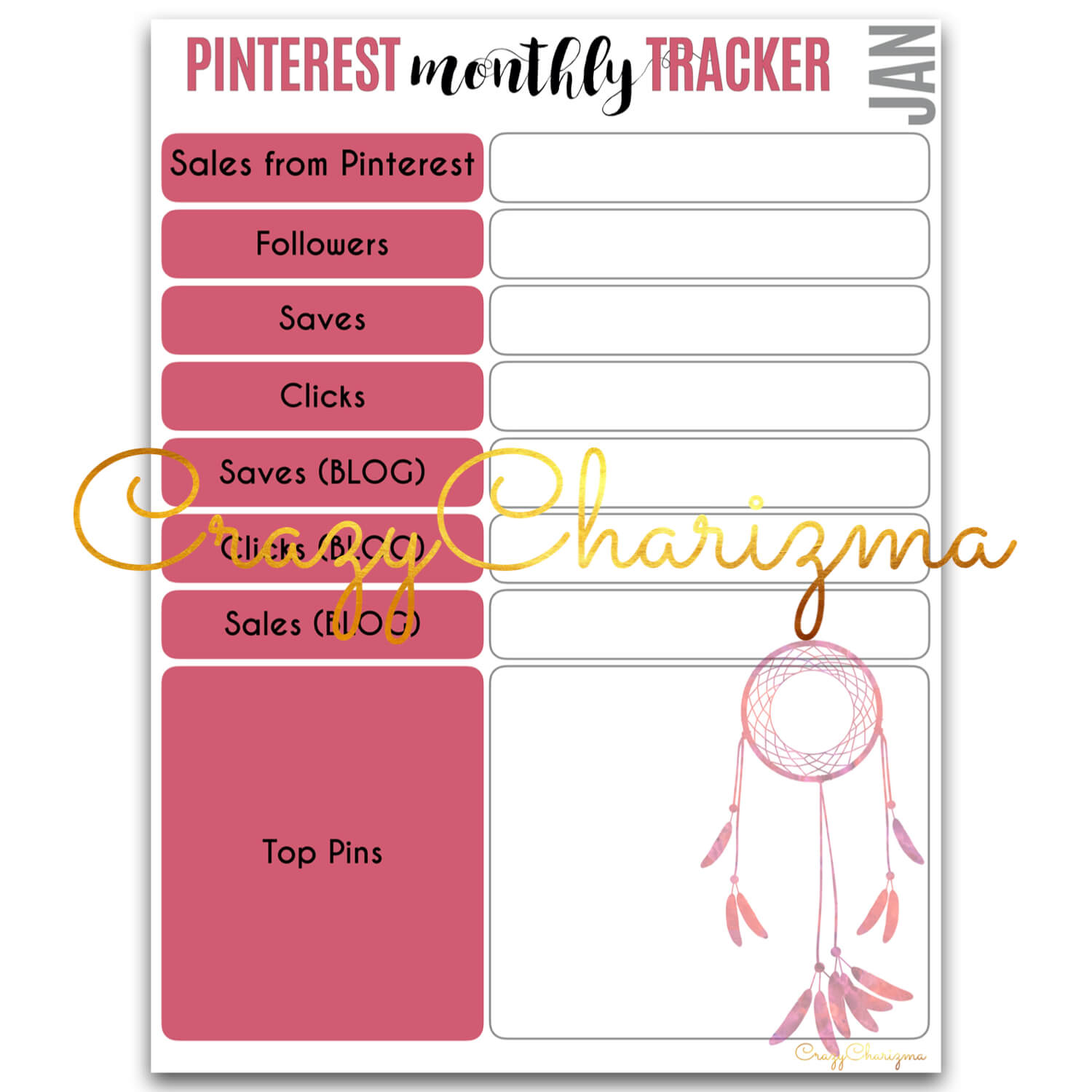 There are 3 versions available now:
with dreamcatchers (the original version)
without dreamcatchers (a clean version)
a black and white version