Need engaging activities to practice comparative and superlative adjectives? Use these grammar task cards with images and let kids practice degrees of comparison in a meaningful way!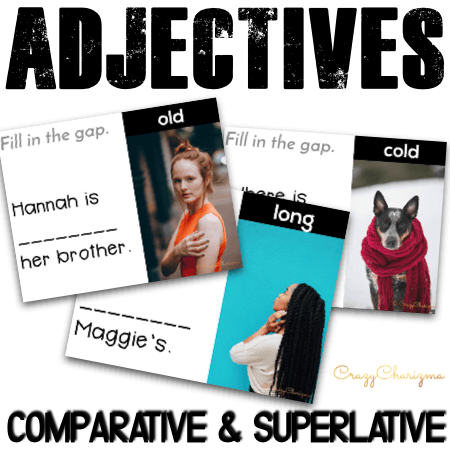 Find inside 5 fun ways to use the cards
Fill in the gaps
MORE
Mistakes
Stories
Show me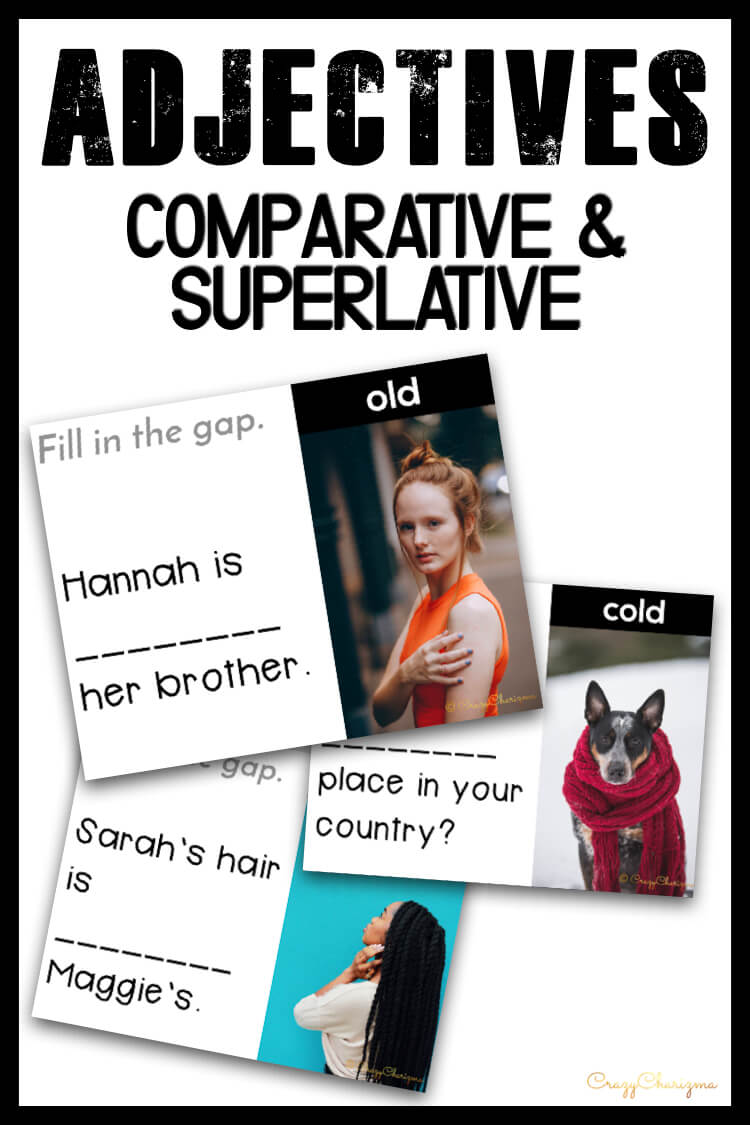 All the details about these ways are given in the set.
Black and white option is available. Keys are included too.