Looking for conversation questions to engage adults and teenagers to speak more? Look no further, take a look at these Love and Marriage conversation starters. They are perfect for Pre-Intermediate to Advanced level ESL students! Can be also used with ELA / ELL students.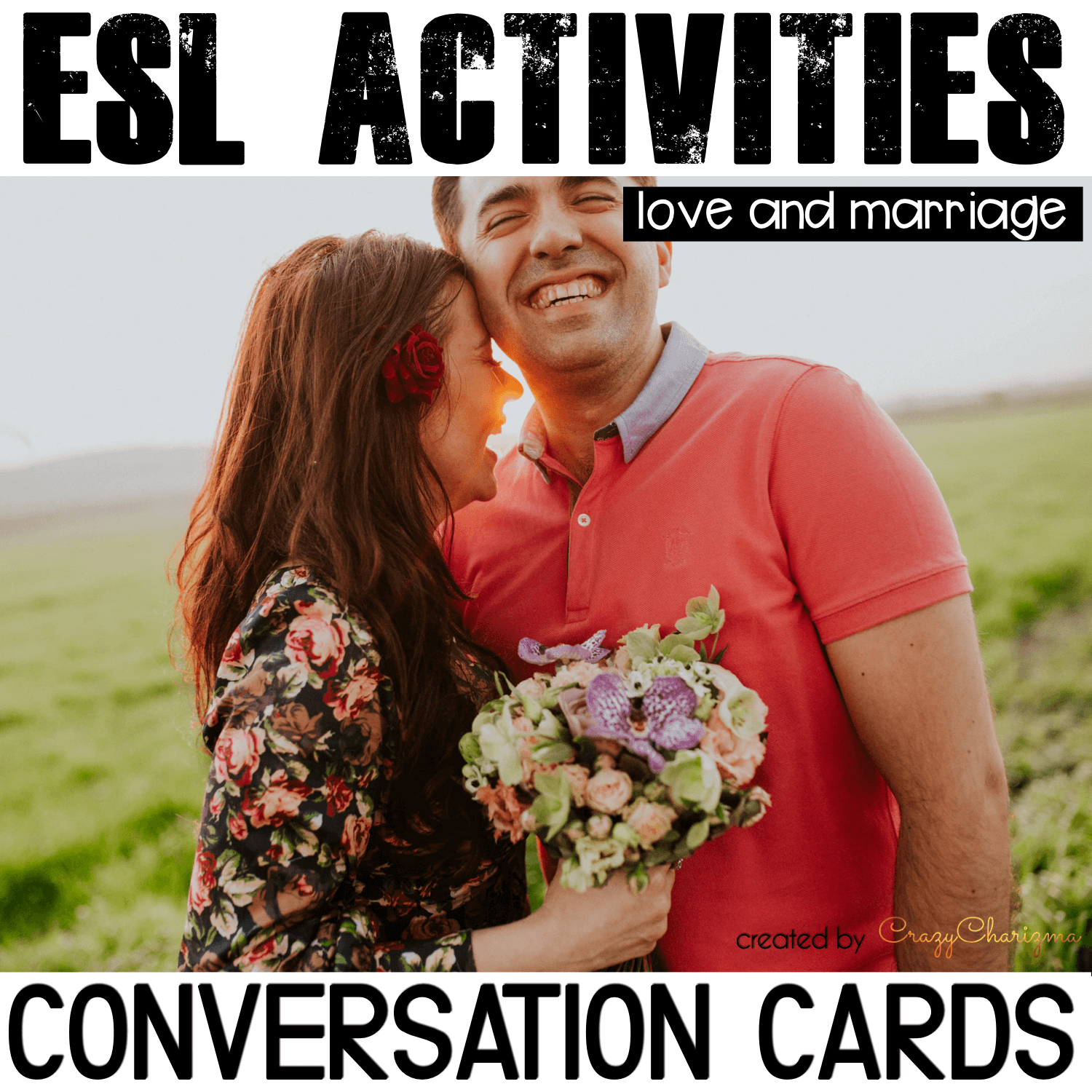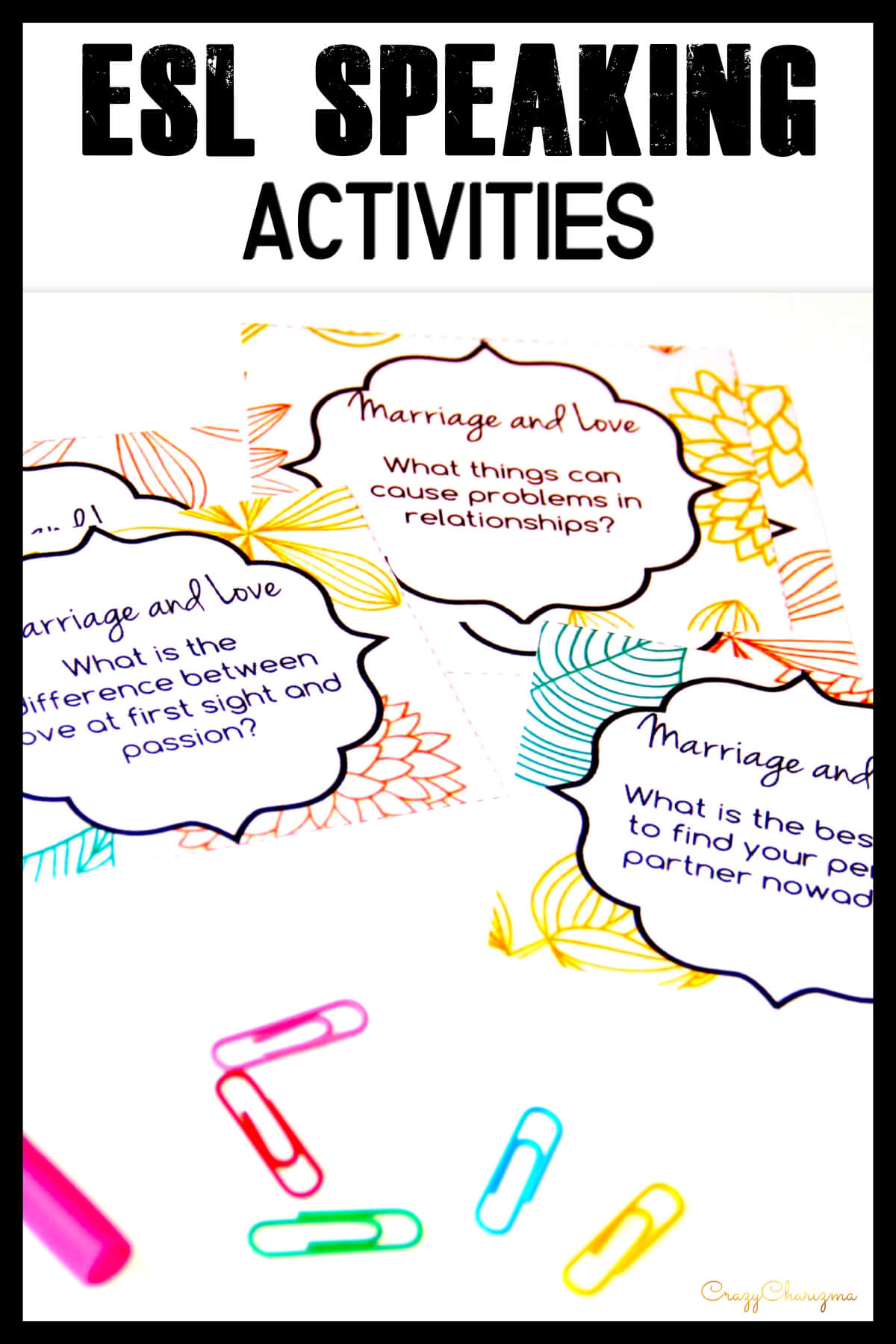 What does this set include?
Each card is designed to spark a discussion between a student and a speaking partner (or group). These discussion starters are perfect to engage students with speaking activities on Valentine's Day or during the year when you need to discuss love, marriage, romance or dating.
Find inside 20 pages with 60 questions and discuss various topics: love, marriage, dating, wedding and more. Available in color and black and white versions!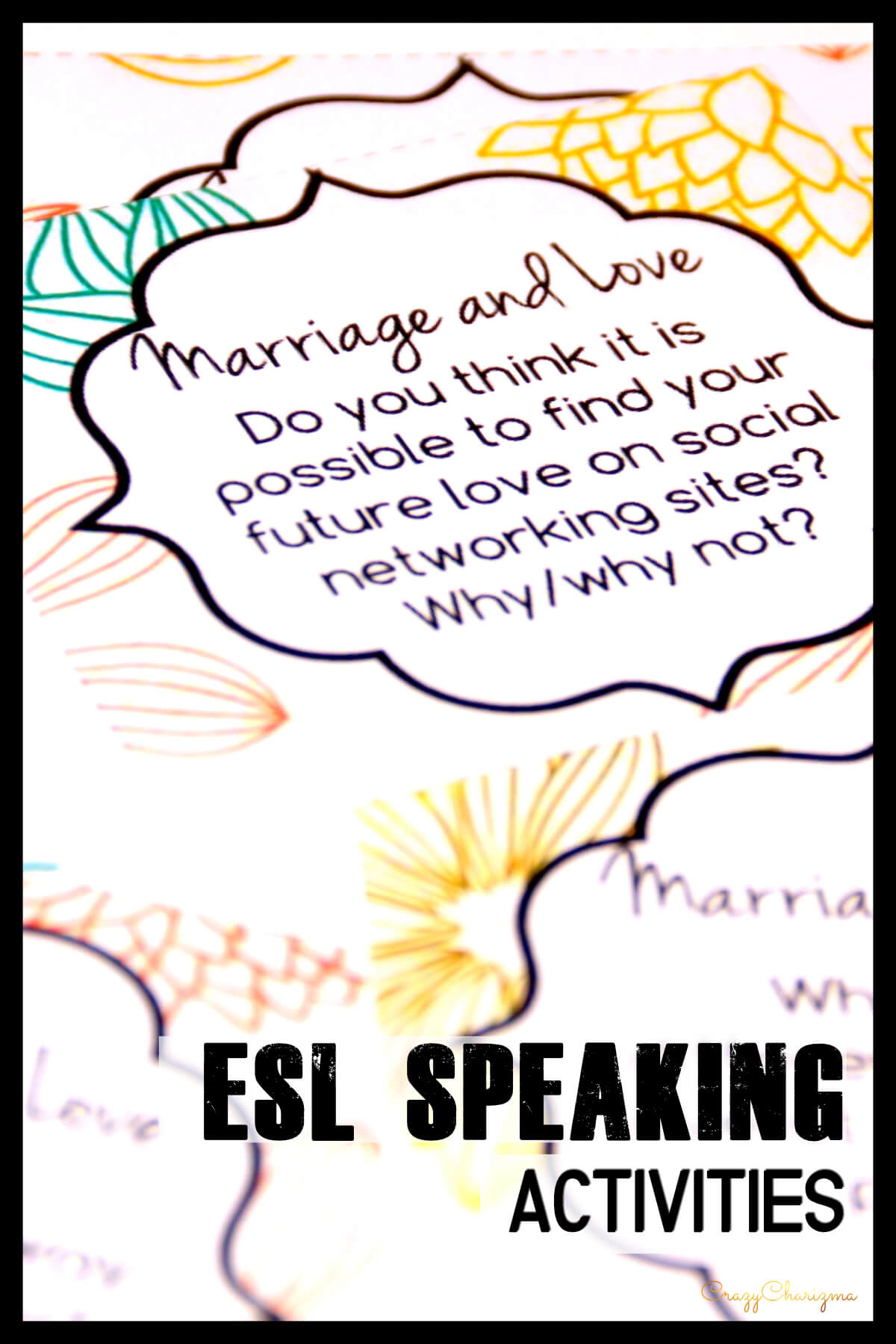 How to use
warm up activity
morning meeting questions
morning message
speaking and listening activity
writing prompts
for early finishers