Engage students with writing starting today! Use technology (iPads, Chromebooks, laptops) for quick student writing practice! Working in Google Classroom and Google SLides, let the students start writing right away! Monitor their progress, answer questions and offer feedback as they write.
What results do teachers see after using Google Classroom Writing Activities?
"Great resource for writing. My students love the prompts." - Candice
"Thank you so much for this digital resource, along with your Message in a Bottle theme! I am using these almost daily with my students and they are loving the bright colours and interesting questions!" - Robin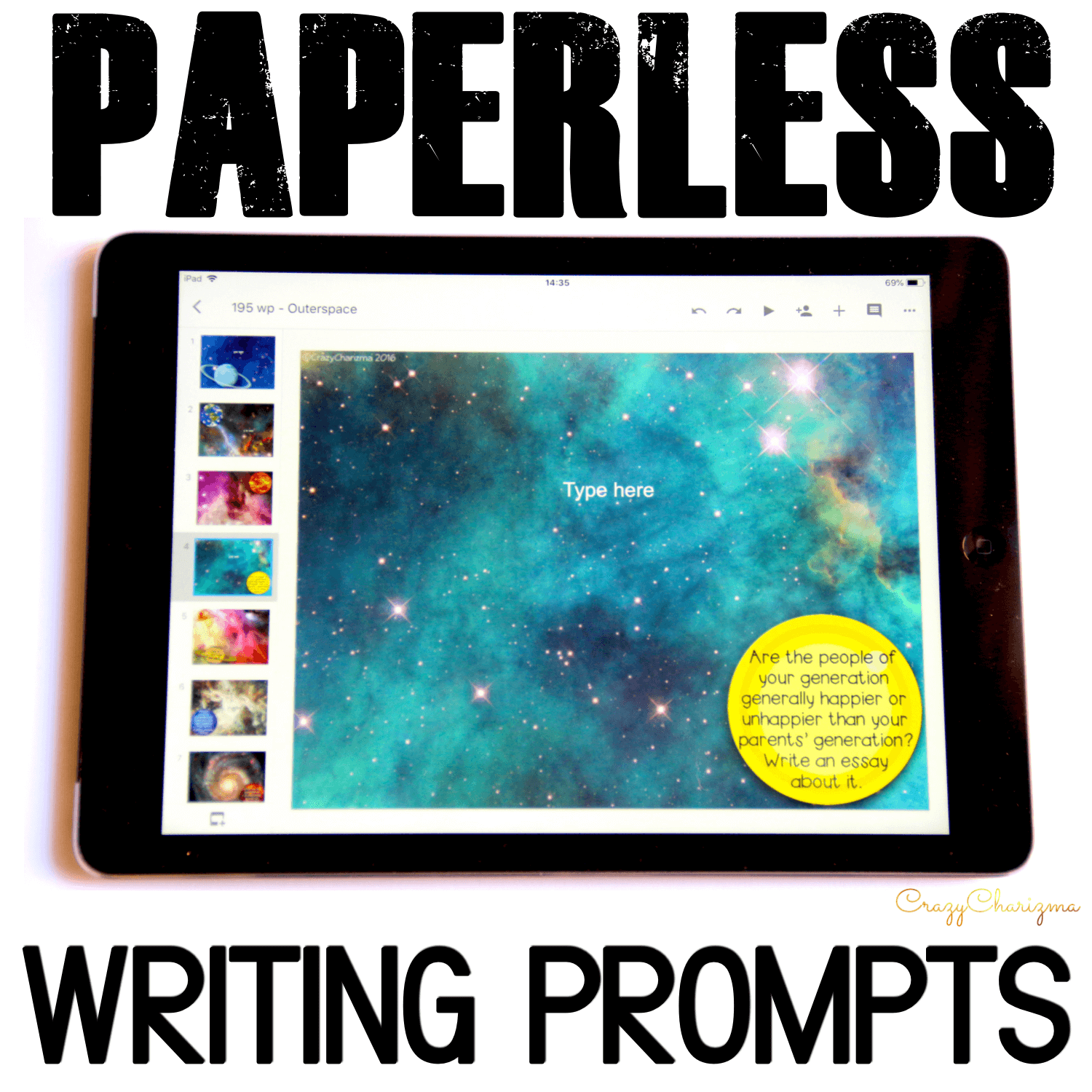 How to use this Writing Activities set?
The packet contains narrative, informational and opinion writing prompts for middle school and high school.
Use as:
writing activity (paragraph practice, creative writing (a poem / short story / letter, journal writing (an article / entry)
descriptive writing, etc.)
conversation starters in a pair or small group or as the basis for debates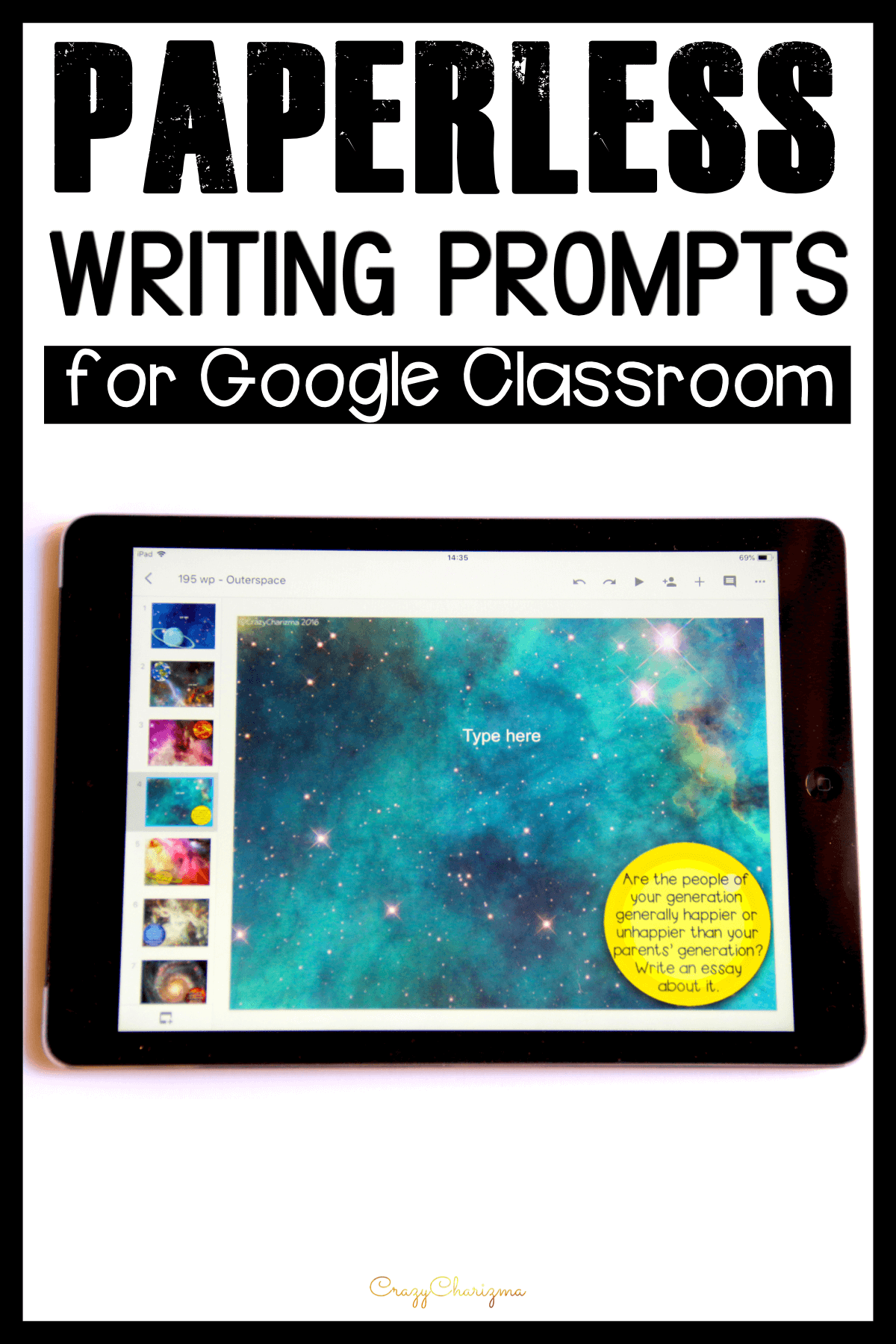 What topics are included:
age
animals
art
books
camping
character traits
childhood
create/invent
crime
experience
family
food
free time
generation
happiness
hobbies
jobs
movies
preferences
school
sports
story starters
success, etc.
Can be used on Chromebooks, Android Tablets, iPads, laptops and other devices.
Want to wishlist this set? Pin for later.
You might also like