Looking for creative writing prompts for teens in middle school? Build essential writing and speaking skills from the beginning of the year to the last day of school. Perfect for small groups, as a homework assignment, as literacy centers or as independent centers work.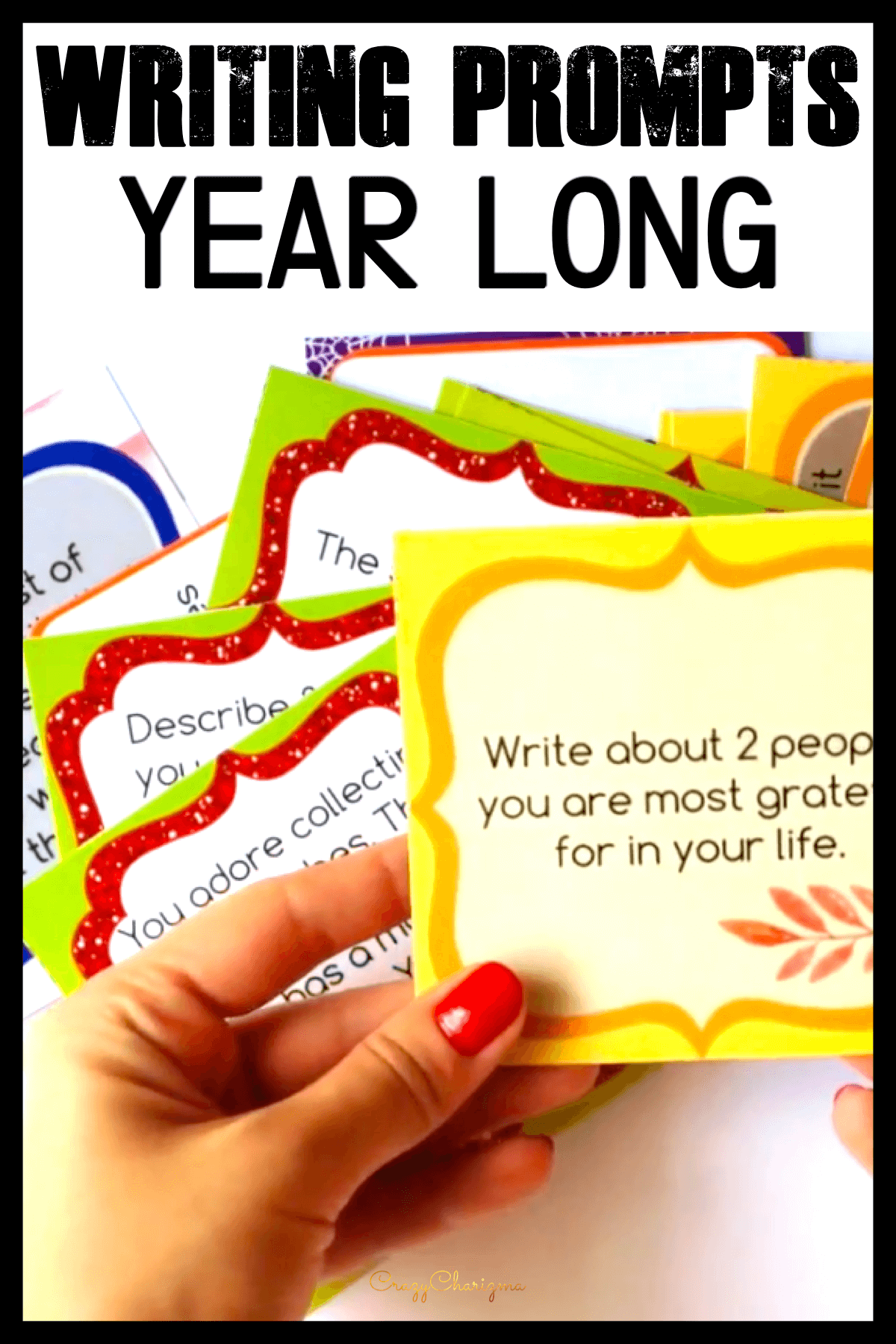 What results do teachers see after using Writing Prompts for Middle School?
"Oh my gosh I love these! I have it set up that my son will write a paragraph from one prompt each day over the summer to help keep his brain fresh!" - Alana
"I liked how these were short, quick activities and were different than large writing assignments."
"This is a very well thought out product. The prompts are awesome and I love the fun little cat on all of them. Plus, the prompts come in black and white too!!! Ink saver!" - Lindsey
"Great writing prompts to give kids motivation to work on writing! Love the choices!" - Jennie
"Nice prompts for morning journal work. Thanks!"
"Love that I don't have to come up with ideas. Thanks!" - Wendy
"These are great prompts! I really like how they are organized into task cards and the graphics are great!"
"These were fun! It was a great way to keep interest going during the weeks before the holidays." - Carolyn
"This was so simple and led to such great conversation amongst my 6th graders. Thanks!"
"Quick and easy writing prompts - made planning for a sub super easy! Thank you!" - Kelly
The feedback is taken from my TeachersPayTeachers store.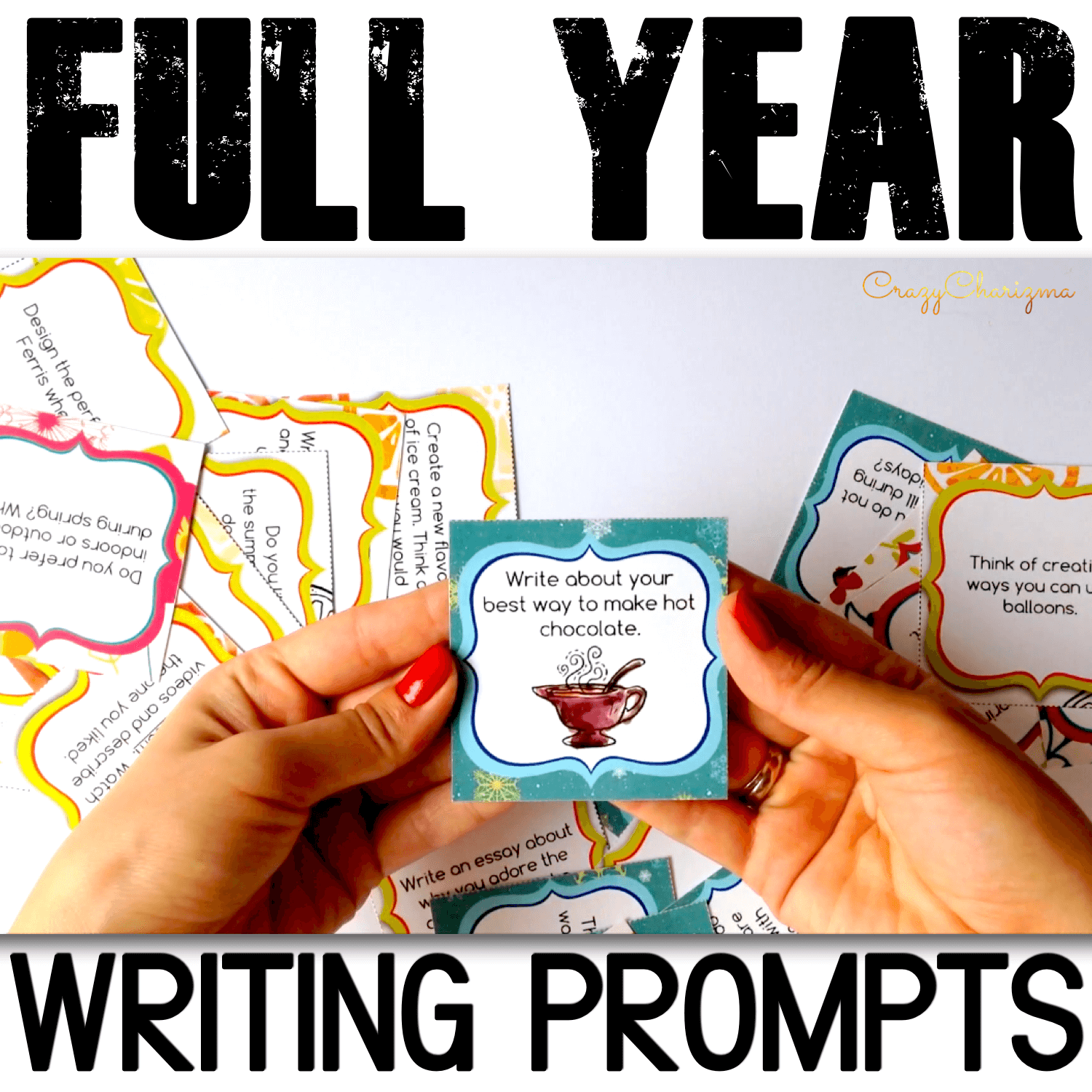 Watch the video and see the cards in action.
How to use this writing packet?
Use as writing activity (paragraph practice, creative writing (a poem / short story / letter, journal writing (an article / entry), descriptive writing, etc.); as conversation starters in a pair or small group or as the basis for debates.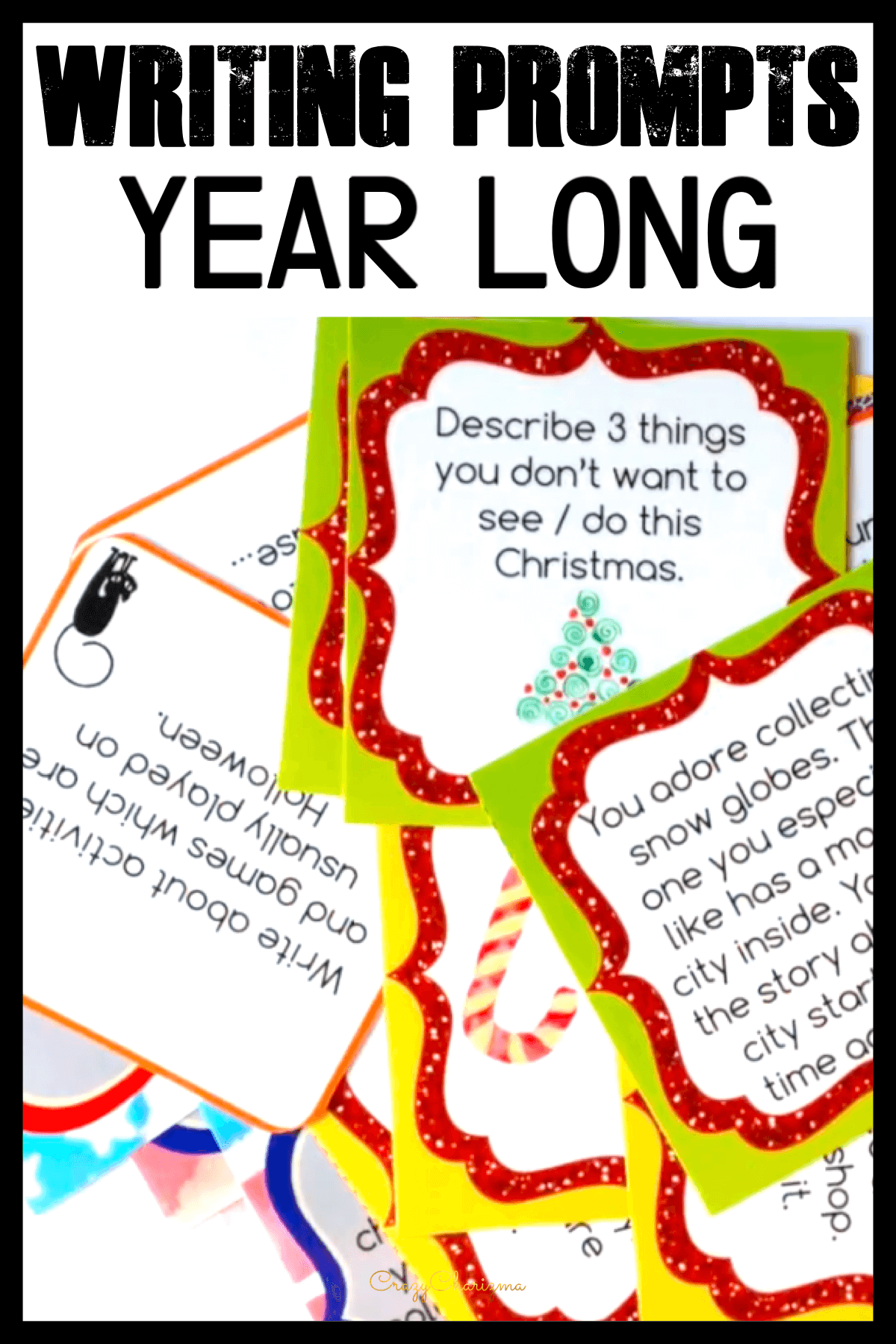 What sets are insluded:
1.Messages in the Bottles
2.Picture writing prompts
3.Back to school writing promts
4.FALL writing promts
5.Halloween writing promts
6.Thanksgiving writing promts
7.Veterans Day writing promts
8.WINTER writing promts
9.Christmas writing promts
10.Martin Luther King Jr. writing promts
11.Groundhog Day writing promts
12.Chinese New Year writing promts
13.President's Day writing promts
14.Valentine's Day writing promts
15.SPRING writing promts
16.St.Patrick's Day writing promts
17.Easter writing promts
18.Earth Day writing promts
19.Mother's Day writing promts
20.End of the Year writing promts
21.Memorial Day writing promts
22.SUMMER writing promts
23.Father's Day writing promts
24.Independence Day writing promts (July 4th)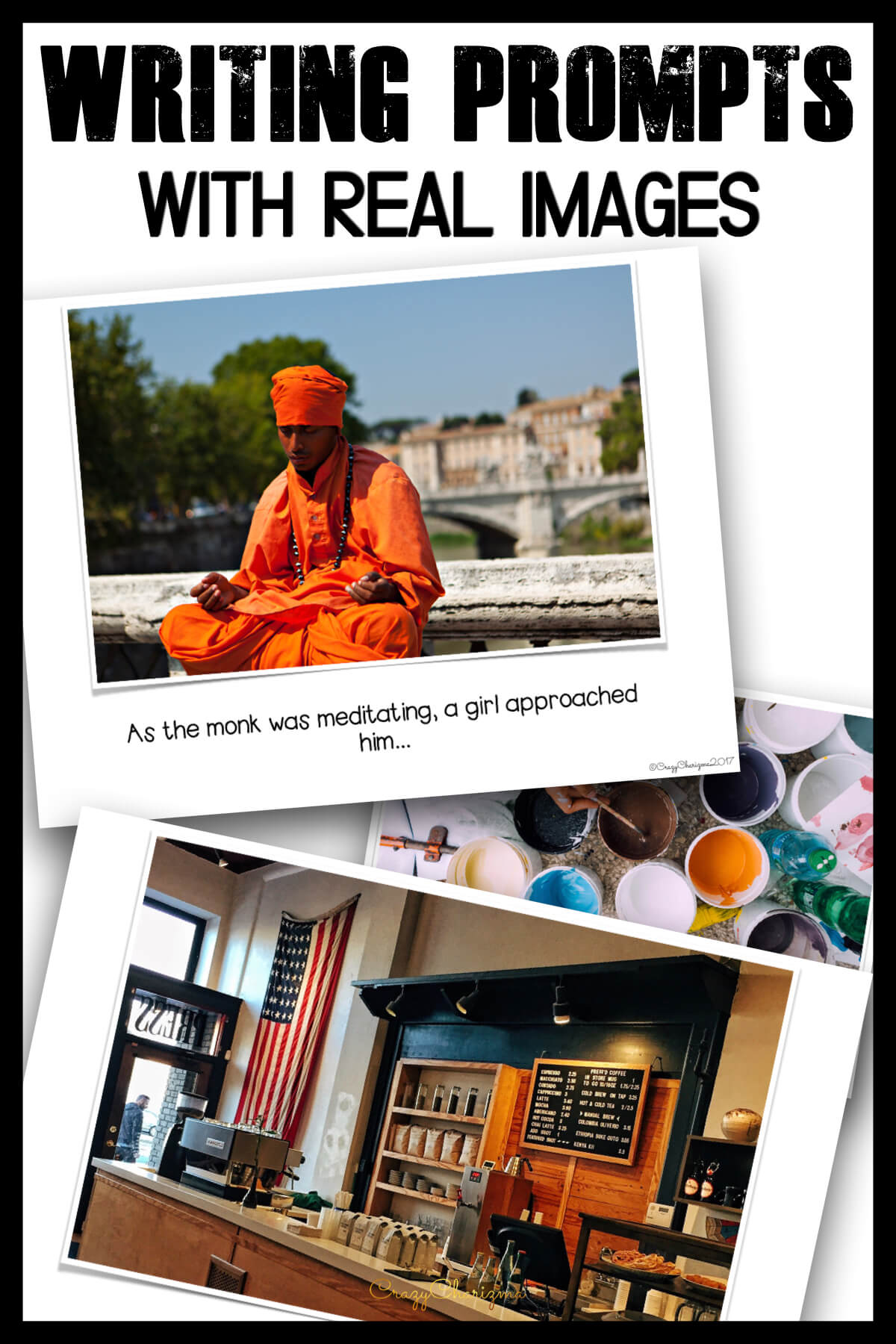 What topics are covered:
✿ Topics included in Messages in the Bottles set: age, animals, art, books, camping, character traits, childhood, create/invent, crime, experience, family, food, free time, generation, happiness, hobbies, jobs, movies, preferences, school, sports, story starters, success, etc.
✿ Halloween, Veterans Day, Thanksgiving, Christmas, Martin Luther King Jr. Day, Groundhog Day, Chinese New Year, President's Day, Valentine's Day, St. Patrick's Day, Easter, Earth Day, Mother's Day, Memorial Day, End of the Year, Father's Day, Independence Day (July 4th), Back to School
✿ Fall topics (pumpkins, being grateful, leaves, scarecrows, rains, warm clothes, elections, turkey, etc.) and holidays (National Dictionary Day, Black Friday, National Fire Prevention Week, National Dental Hygiene month, etc.)
✿ Winter holidays, January, snow, Bubble Bath Day, winter, February, Kite Flying Day, Winnie the Pooh Day, National Handwriting Day, Opposite Day, etc.)
✿ Spring topics (spring break, grass, butterflies, flowers, rainy days, gardening, etc.) and holidays (Dentist's Day, Read Across America Day, International Working Women's Day, Children's Poetry Day, Space Day, Girl Scout Day, Kindergarten Day, National Clean Your Closet Week, Teacher Appreciation Week, National Sauce Month, National Women's History Month, etc.)
✿ Summer topics (beach, balloons, ice-cream, kite, sand castle, weather, sand, games, sports, road trips, summer camp, festivals, etc.) and summer holidays (Flag Day, International Joke Day, Friendship Day, etc.)!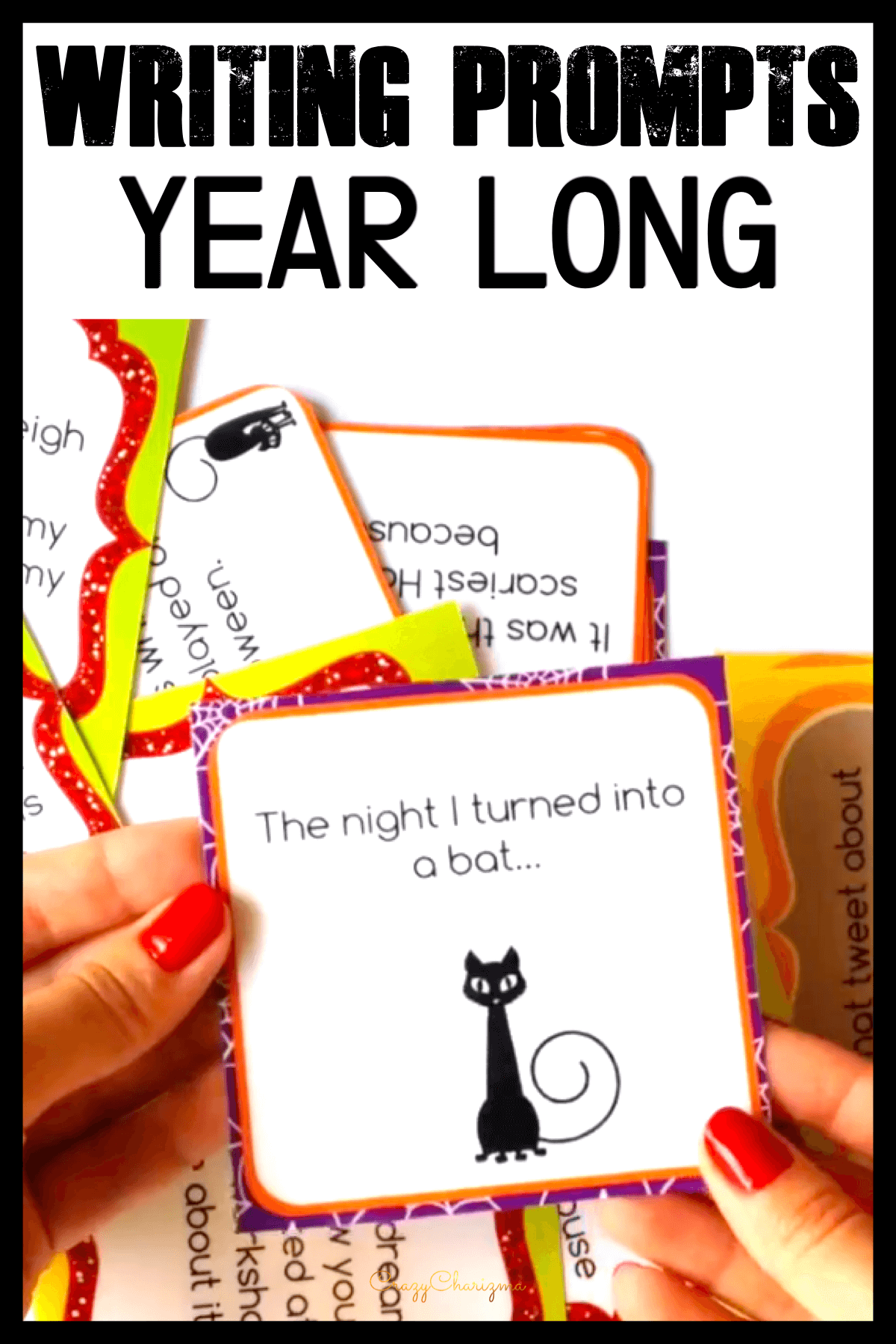 The bundle contains 575 pages of prompts.
The cards are available in color and black and white versions (except for Writing Prompts with Pictures set).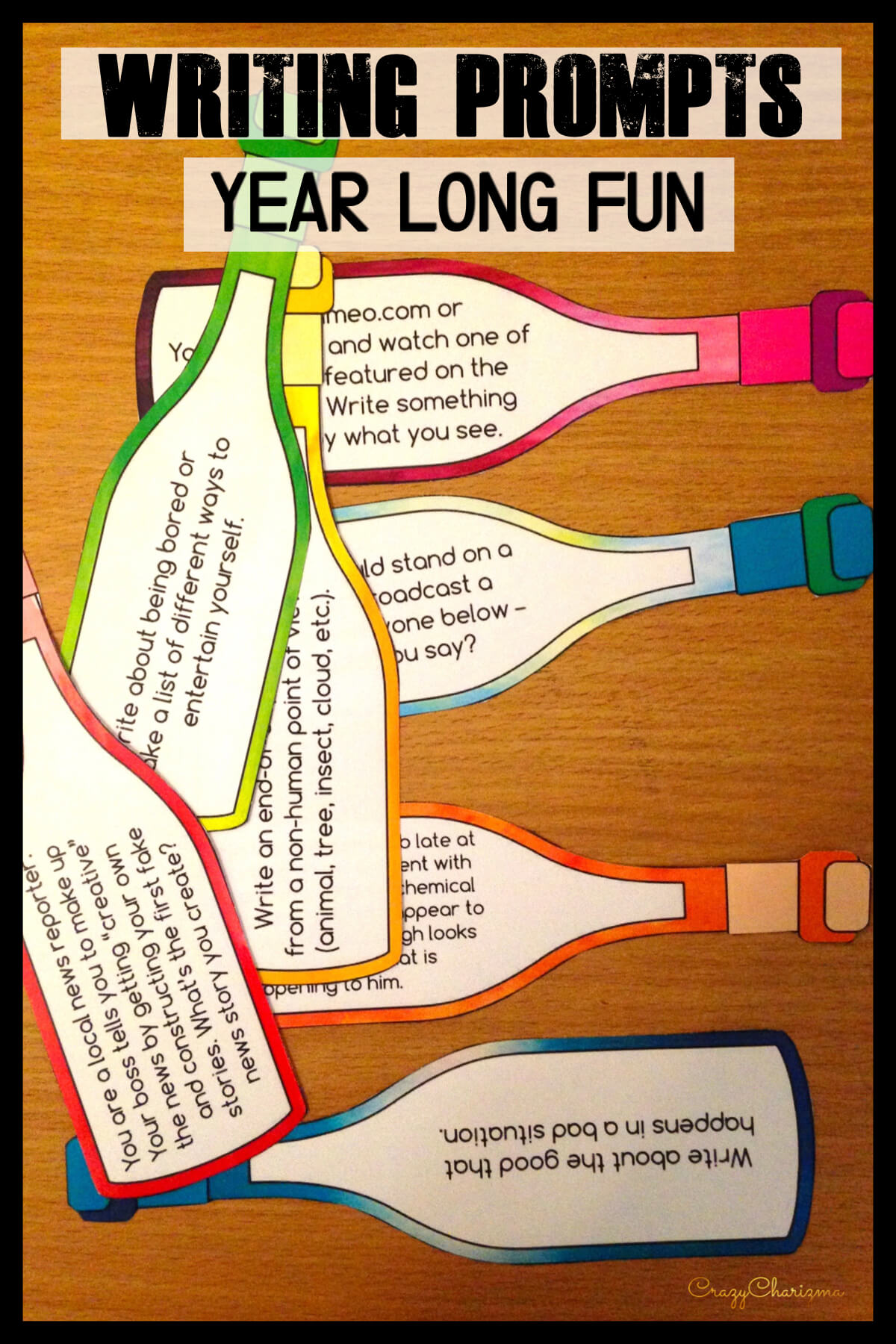 These prompts are engaging and innovative, but most importantly, they help strengthen students' reading, writing, and critical thinking skills.
Try yourself!