Wheels are a fun way to introduce, practice or assess homophones. Use for classwork (pairwork or teamwork) or assessment. These 84 pairs of homophones will help your students prepare for state testing (supports common core standards)!
Wait! Before purchasing, check out the bundle!
What results do teachers see after using these activities?
"Awesome product! Very useful resource for my classroom. Thanks!"
"Very creative. Thanks." - Susana V.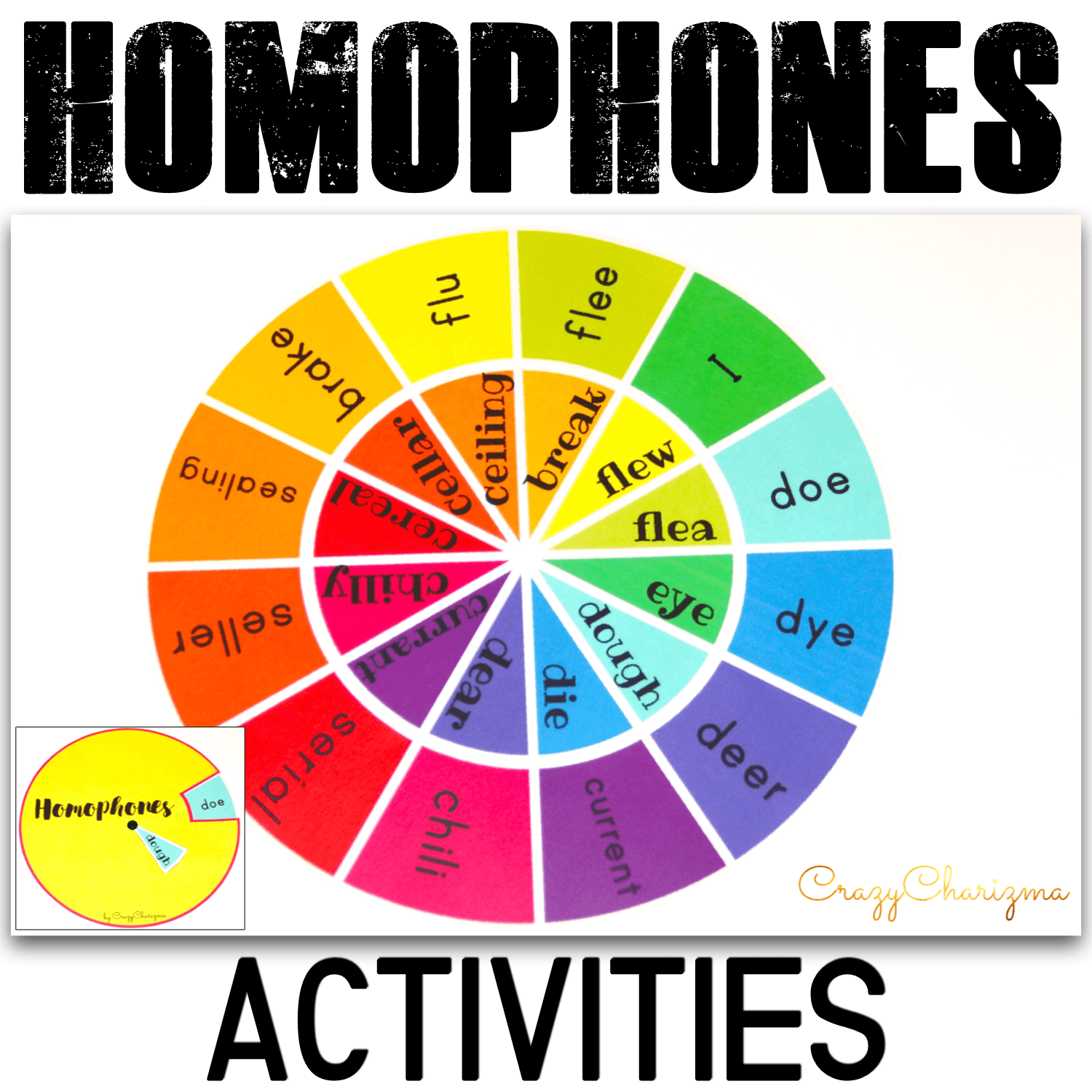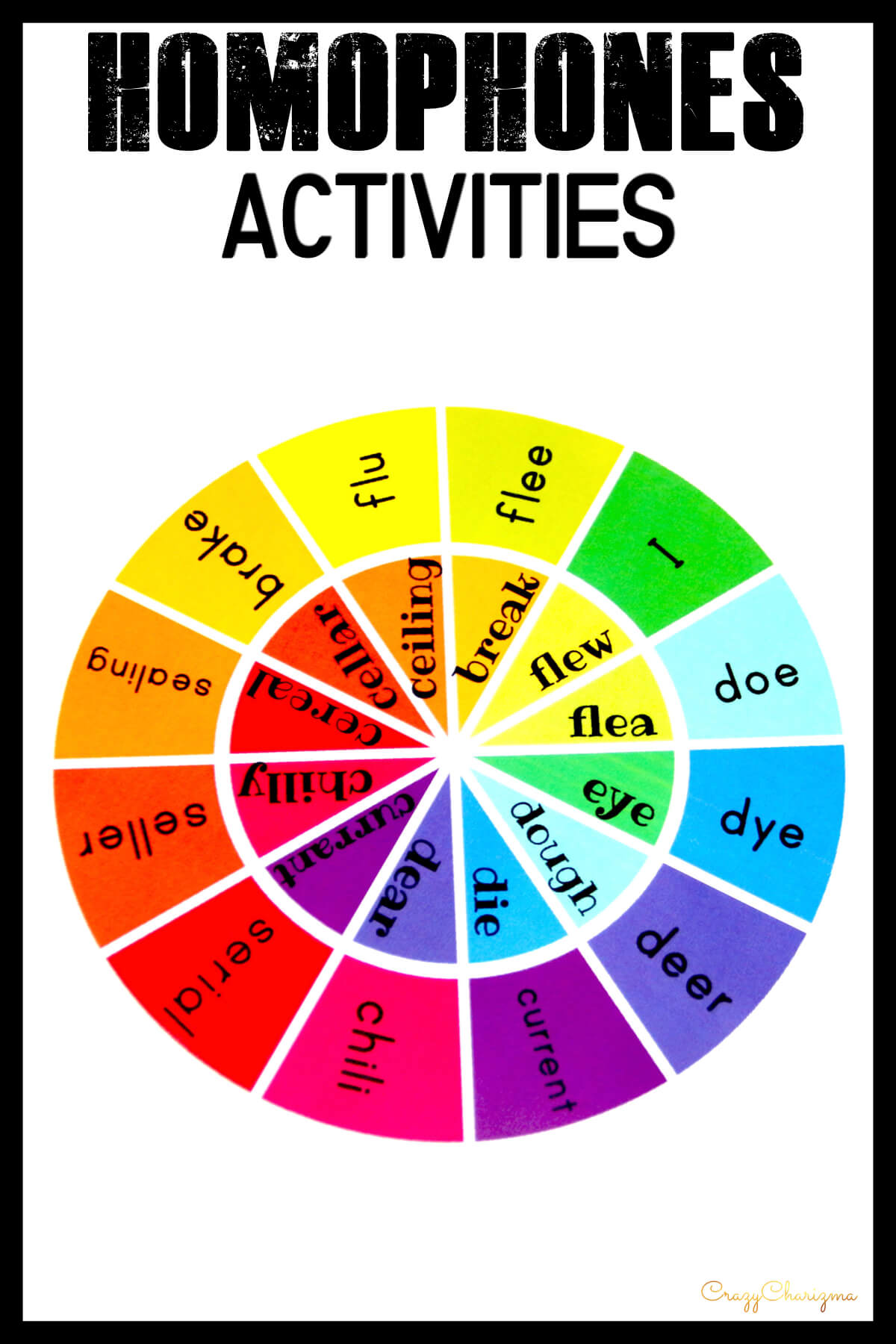 What does this set include?
7 wheels with homophones - in color
upper part of the wheel - in color
7 wheels with homophones - black and white
upper part of the wheel - black and white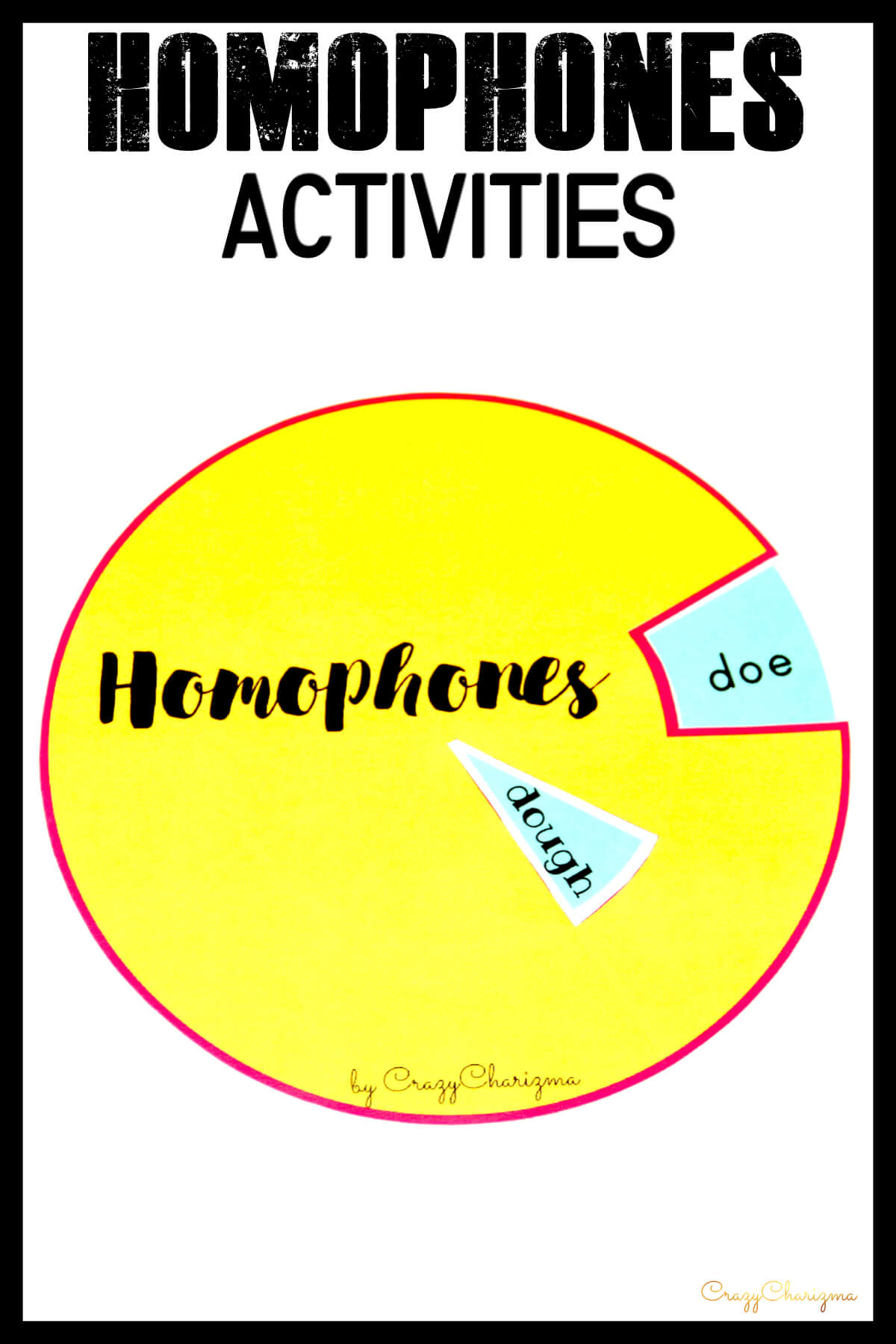 How to make a wheel?
Color the wheel (both parts) if using black and white or print on astrobright paper. Cardstock is preferable!

Cut out parts in the upper part so that you have a hole for a homophone in a smaller circle and a part for its "partner".

Laminate if necessary.

Place the part with cut out holes on the top.

Connect two parts of the wheel with a brass fastener.
How to use?
Turn the upper part. Then a student should name a homophone to a word (he / she may spell it).
What homophones are practiced?
ant/aunt
aloud/allowed
ad/add
board/bored
blue/blew
beat/beet
bear/bare
be/bee
band/banned
ball/bawl
alter/altar
ate/eight
break/brake
ceiling/sealing
cellar/seller
cereal/serial
chilly/chili
currant/current
dear/deer
die/dye
dough/doe
eye/I
flea/flee
flew/flue
flower/flour
four/for
fur/fir
great/grate
grown/groan
guest/guessed
hare/hair
hear/here
heard/herd
hire/higher
hole/whole
hour/our
idle/idol
in/inn
its/it's
knew/new
knight/night
leak/leek
made/maid
mail/male
main/mane
maize/maze
meat/meet
mist/missed
muscle/mussel
no/know
nose/knows
not/knot
pail/pale
pair/pear
past/passed
piece/peace
plain/plane
principal/principle
raise/rays
red/read
ring/wring
road/rode
root/route
rose/rows
sale/sail
sea/see
seen/scene
sell/cell
some/sum
son/sun
stair/stare
steal/steel
sweet/suite
tail/tale
threw/through
toe/tow
waist/waste
wait/weight
week/weak
where/wear
which/witch
won/one
wood/would
write/right