Do you need to practice various synonyms and it's November? Then use these turkeys and practice not only synonyms, but also opposites with your students! They will love these interactive and engaging activities.
Wait! Before purchasing, check out the bundle!
What results do teachers see after using these activities?
"Such a fun and educational activity to do right before thanksgiving break. Thanks." - Sarah S.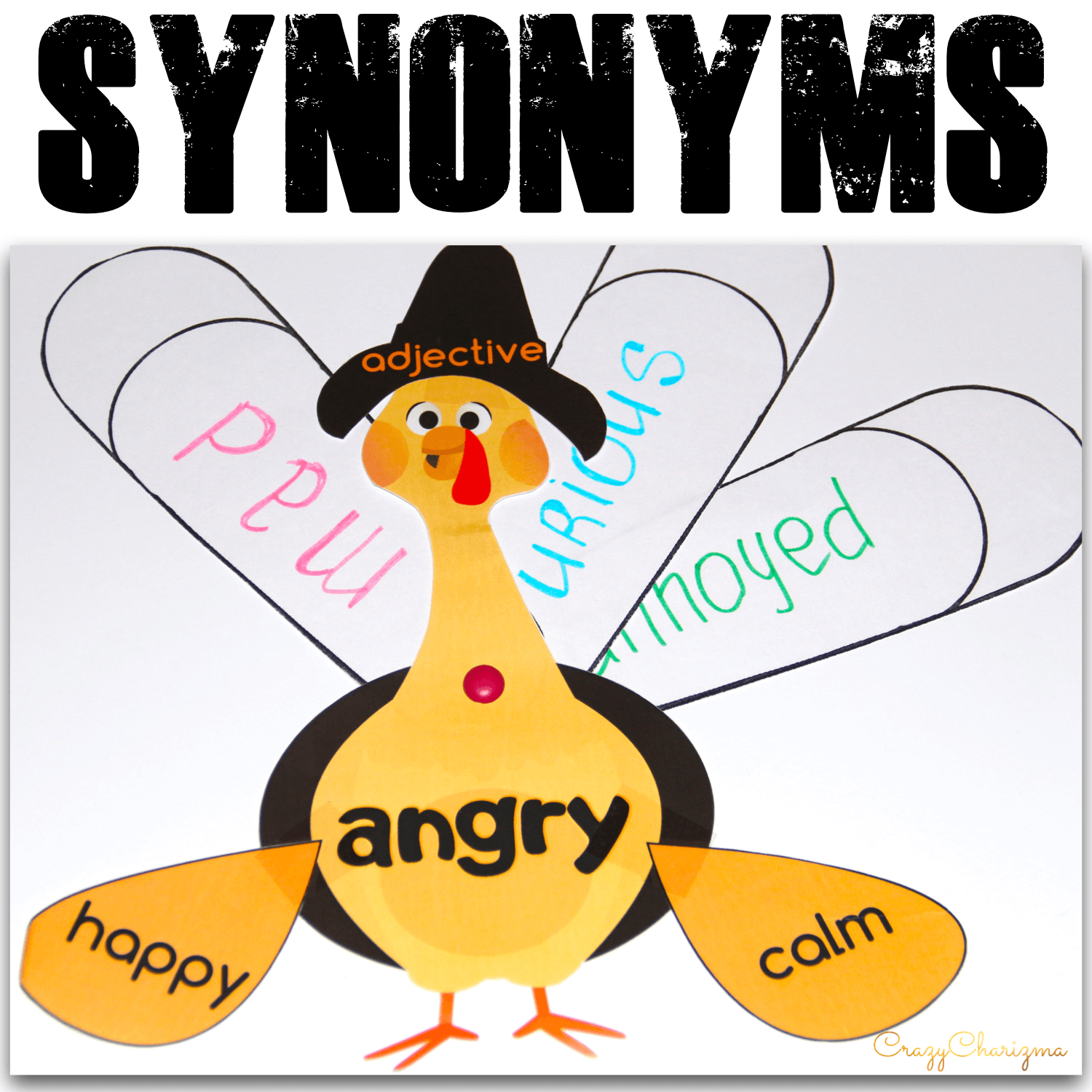 What does this set inslude?
Thanksgiving Synonyms packet contains 53 pages. The resource can be used with grades 3-7 during ELA lessons (L.4.5C, L.5.5C) or children of Beginning and Elementary level during EFL / ESL lessons.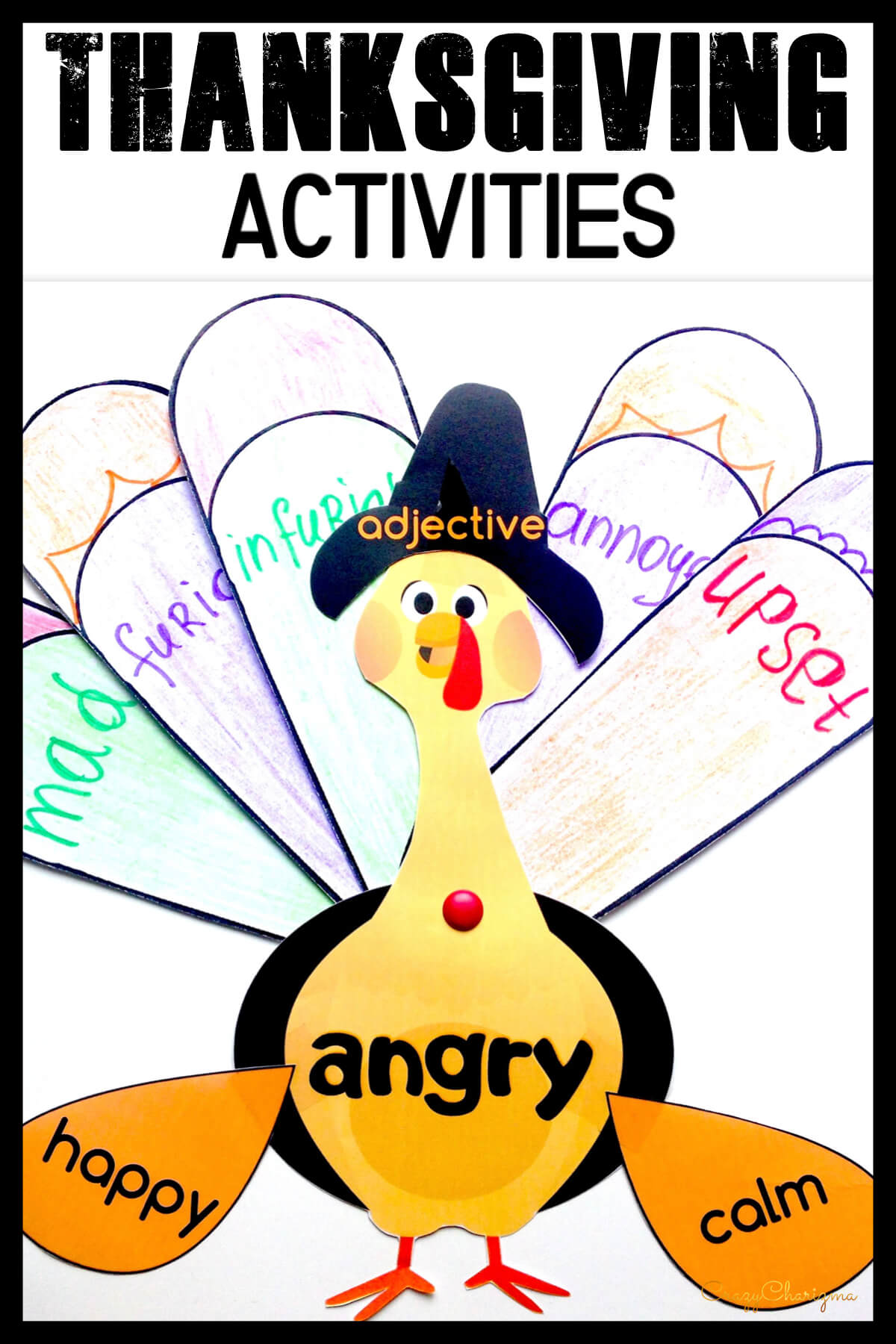 How to use the set?
Print cards (it's better to print on cardstock, at least turkeys and their feathers). Cut out turkeys and the rest of the parts (hats, wings and feathers).
Prepare all parts of turkeys beforehand. Make sure you punched holes in turkeys (necks) and feathers. Spread turkeys among children. If you give them a black and white version, let them color first. They can do it in pairs, teams or alone. Ask children to give synonyms to a word (on a turkey). After this they should write a synonym on a feather (work with 3 to 7 synonyms for 1 word) and connect feathers to a turkey with a brass fastener.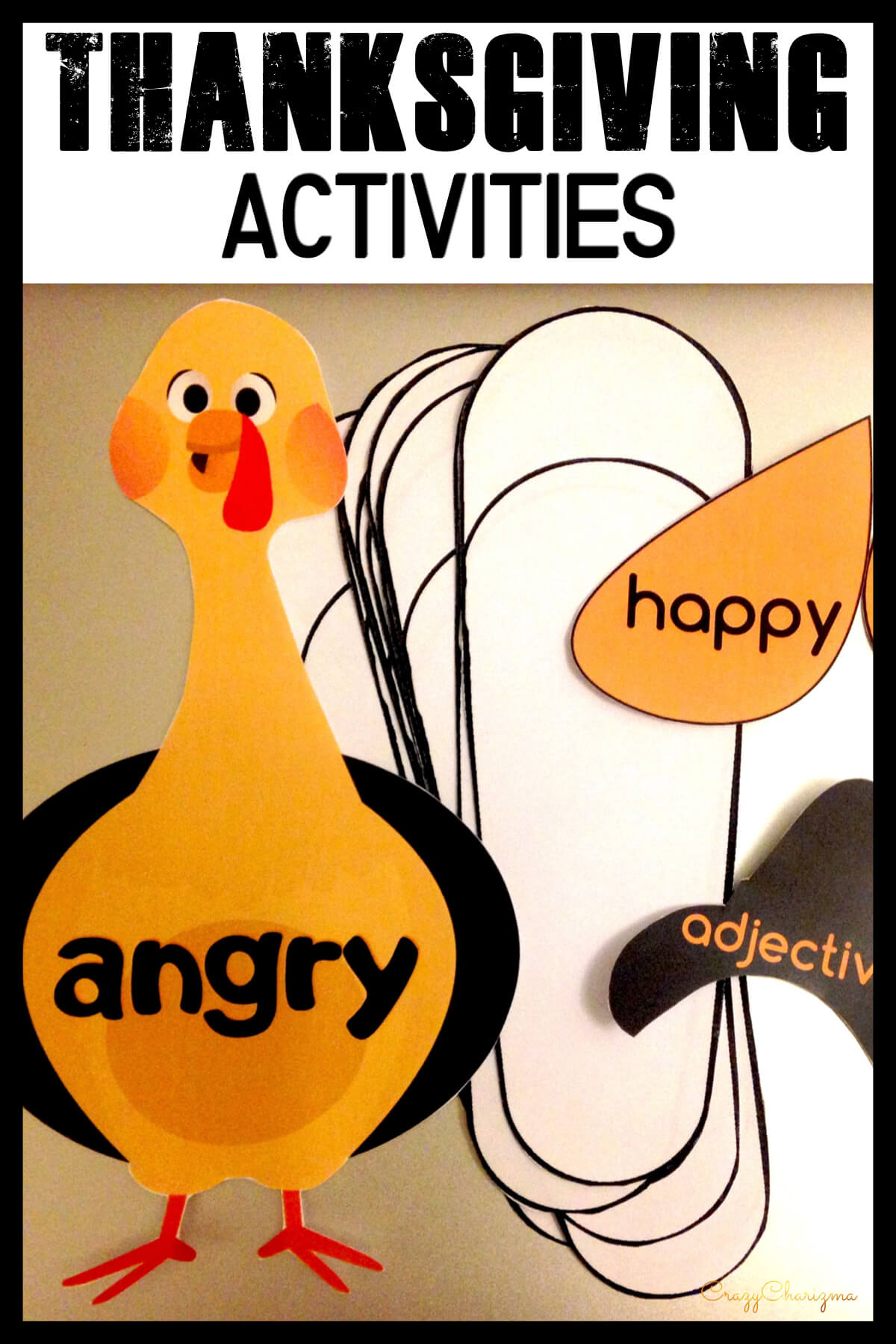 You can write synonyms yourself and ask children to find necessary synonyms to the given word.Then they should choose what part of speech the initial word belongs to. You will need hats for this. Children can use a Scotch tape to stick hats to turkeys. If you have time, children can color feathers too. Instead of brass fasteners you can use paperclips and connect feathers to turkeys.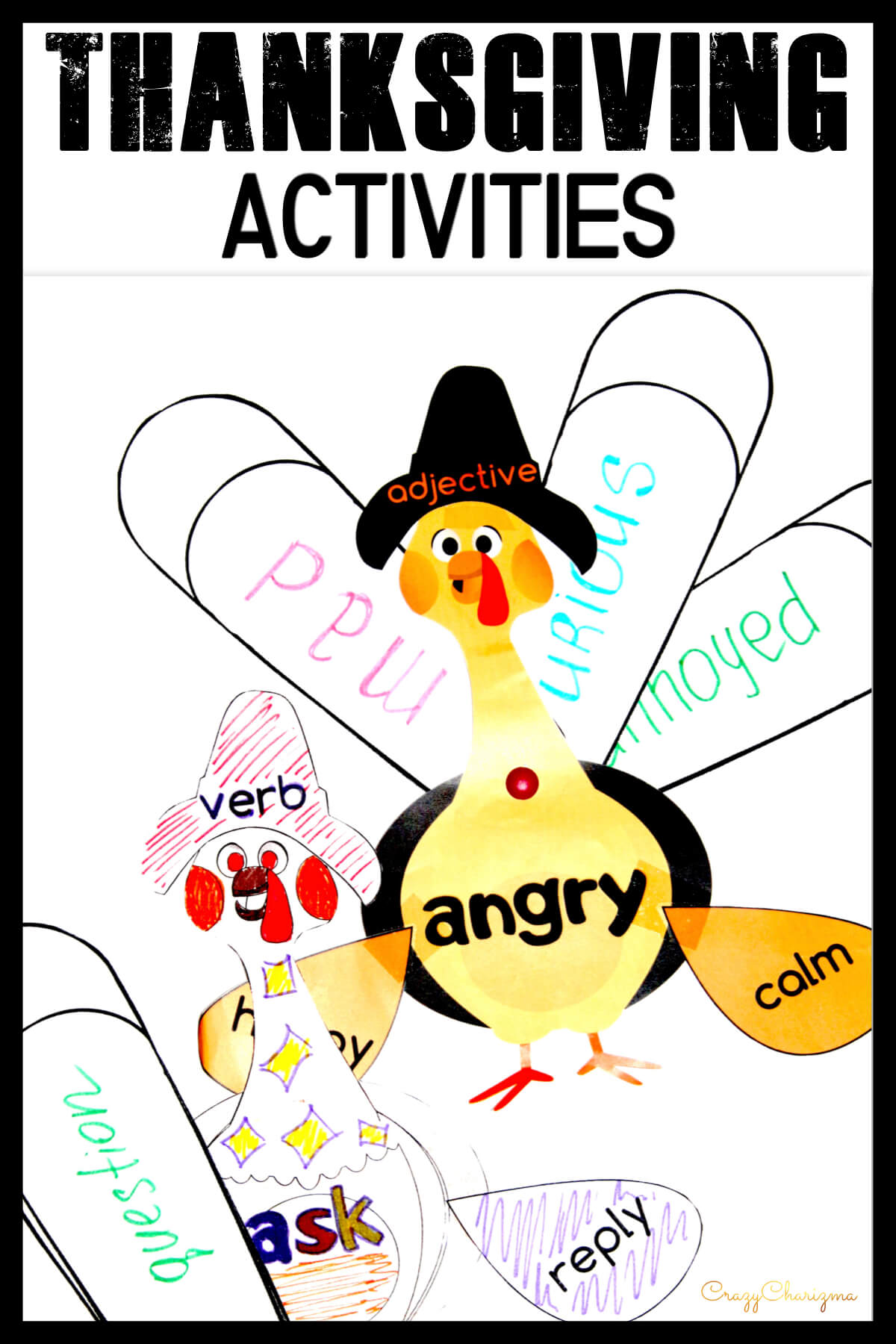 Extra activity: use wings to practice opposites. Children can stick opposites (wings) to turkeys using a Scotch tape.