Don't have time to create your own journal prompts or search them on the internet? Use 195 versatile writing prompts every single day. Perfect for centers, bell ringer activities, prep for writing tests, class discussions or writing assignments at home.
Wait! Before purchasing, check out the bundle!
What results do teachers see after using Year Long Writing Prompts?
"I found that your selection covers topics for oral presentations, writing assignments and even debates." - Collin
"Great resource to have around for early finishers in class or extra credit writing!"
"This is a great resource to help you think of quick writing prompts for your students. I used this when my students did their free write practice at the beginning of class." - Adele
"Very thorough! Thanks!" - Peggy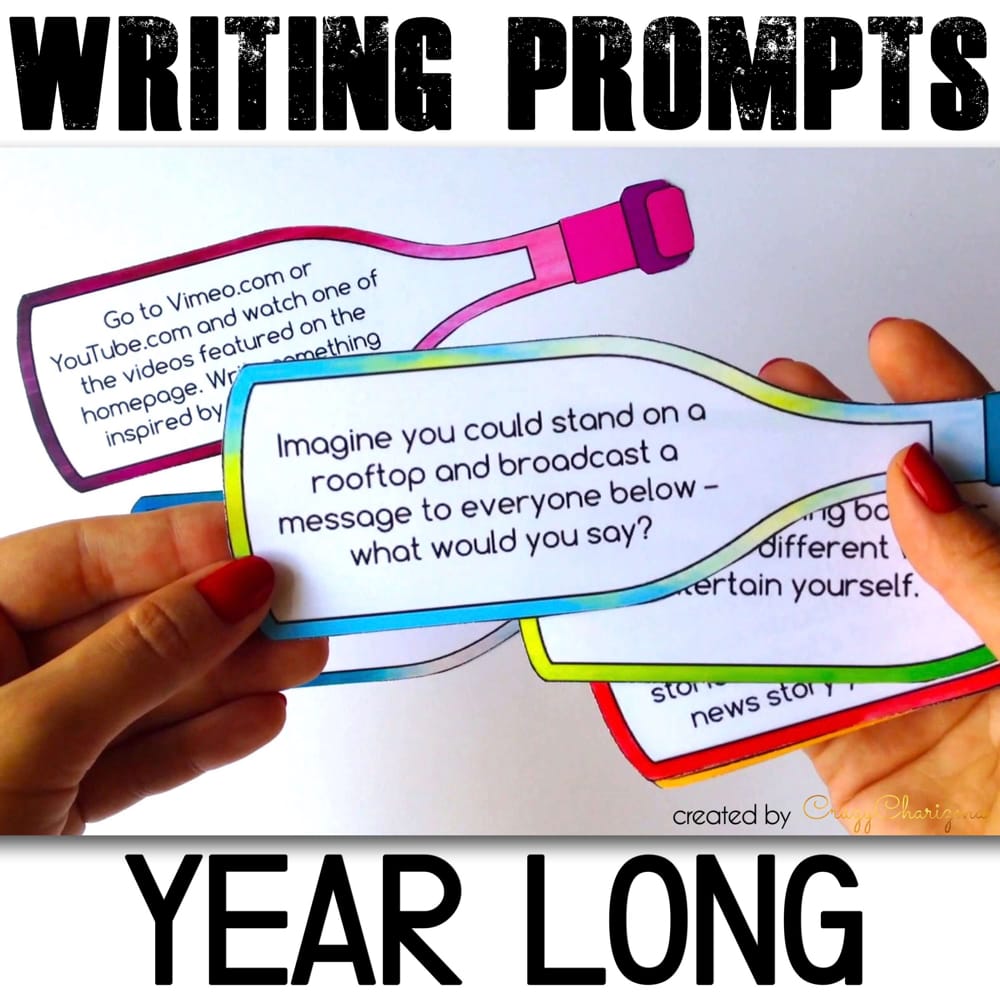 How to use this writing packet?
The packet contains narrative, informational and opinion writing prompts for middle school and high school. Use as writing activity (paragraph practice, creative writing (a poem / short story / letter, journal writing (an article / entry), descriptive writing, etc.); as conversation starters in a pair or small group or as the basis for debates.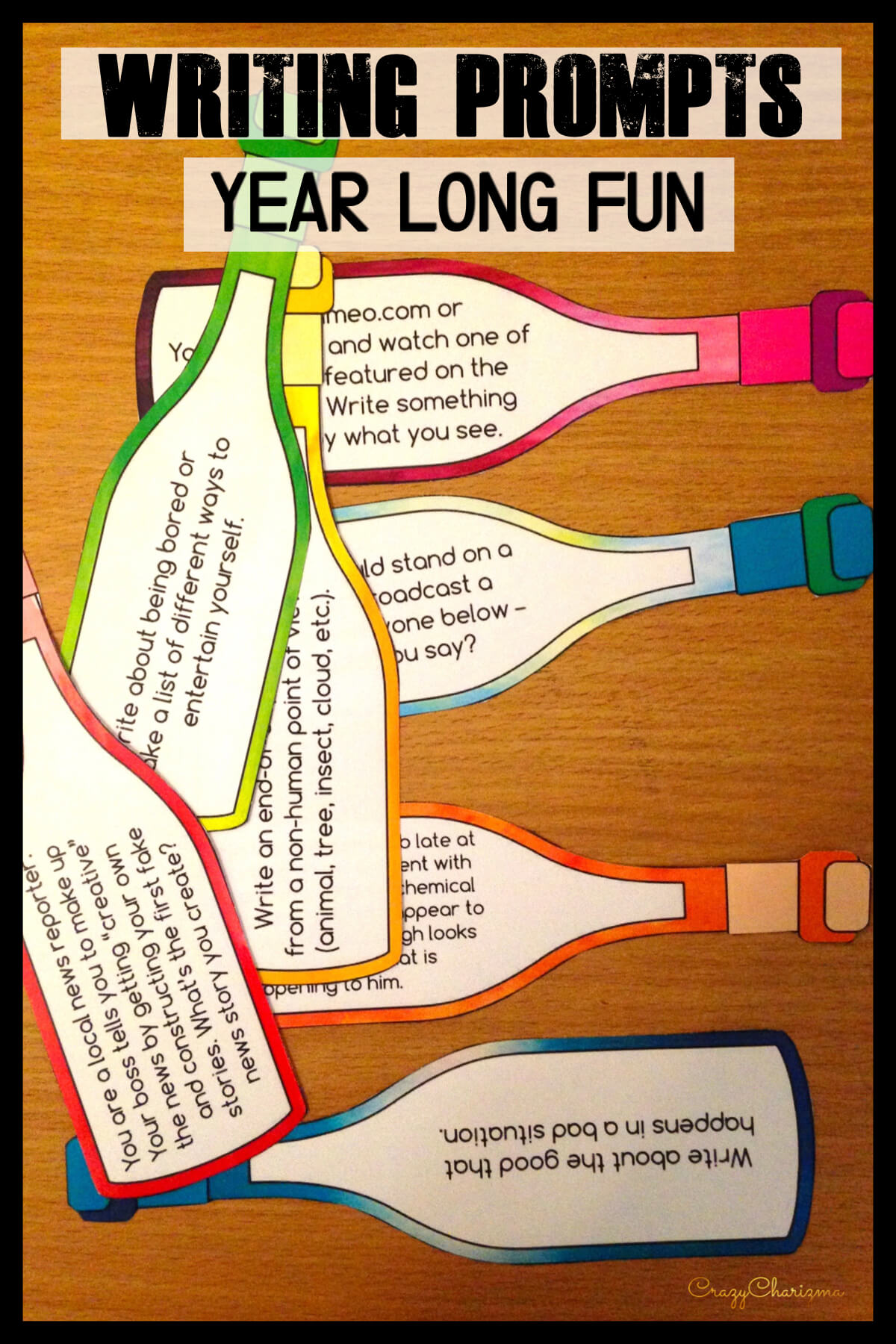 What topics are covered:
age
animals
art
books
camping
character traits
childhood
create/invent
crime
experience
family
food
free time
generation
happiness
hobbies
jobs
movies
preferences
school
sports
story starters
success, etc.
The resource contains 195 cards with a colorful bottle or mason jar as a background (use the ones you like!). Just print, cut and laminate. The black and white (save ink) version is also available.
This is a good way to get students' minds working at the beginning of a lesson or a good way to cool down a lesson!
Want to wishlist this set? Pin for later.
You might also like