Looking for conversation starters to get ESL / ELA students to speak? Break down barriers with these 90 ice breakers. Help students build conversational confidence in an exciting way.
Save money and grab the BUNDLE!
What results do teachers see after using Conversation Starters?
"This was a fun, interactive way to help my special education students work on their social skills. Thanks!" - Kristin
"Great questions. I use these with my intellectually disabled high school students to spark conversation and work on eye contact, volume, etc." - C.M.
"Perfect for my adult ESOL students! Thank you!" - Christine
"This is great for our morning circles and ELD! Thank you!" - Jessica
"Perfect addition to my morning table talk questions."
"So perfect for my grade 6 intensive English students! Nice work!" - Marie
"Love the variety of questions - great for a get to know you activity and promoting oral communication."
"This is a great set of questions to allow students to think about topics they might not normally think about. It is a fun way for ELL's to practice language skills. The variety that you have provided in this set is excellent."
"Love these conversation starters. I will use these as warm ups and also to fill those pesky few minutes that are sometimes left in class."
"Great way to get students talking and sharing while having some fun!" - Stacy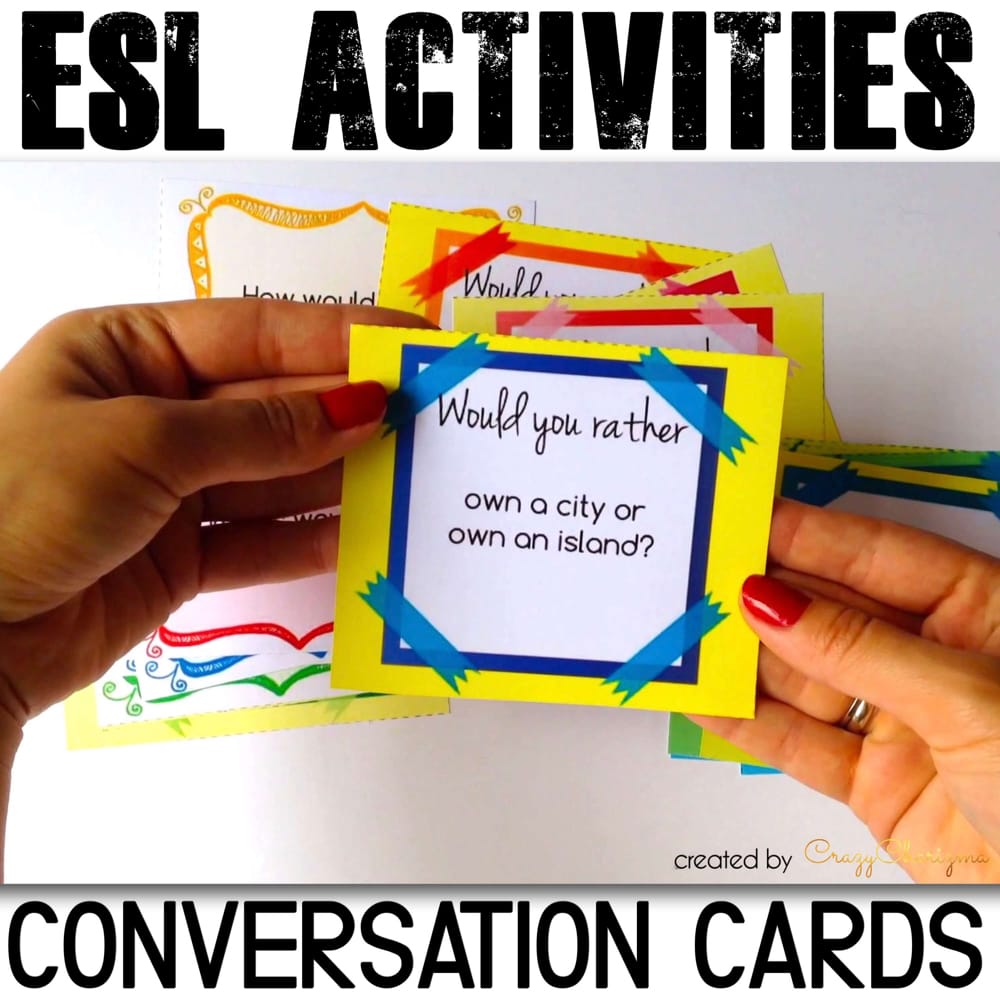 How to use this ESL Activities set?
warm up activity
morning meeting questions
morning message
speaking and listening activity
writing prompts
for early finishers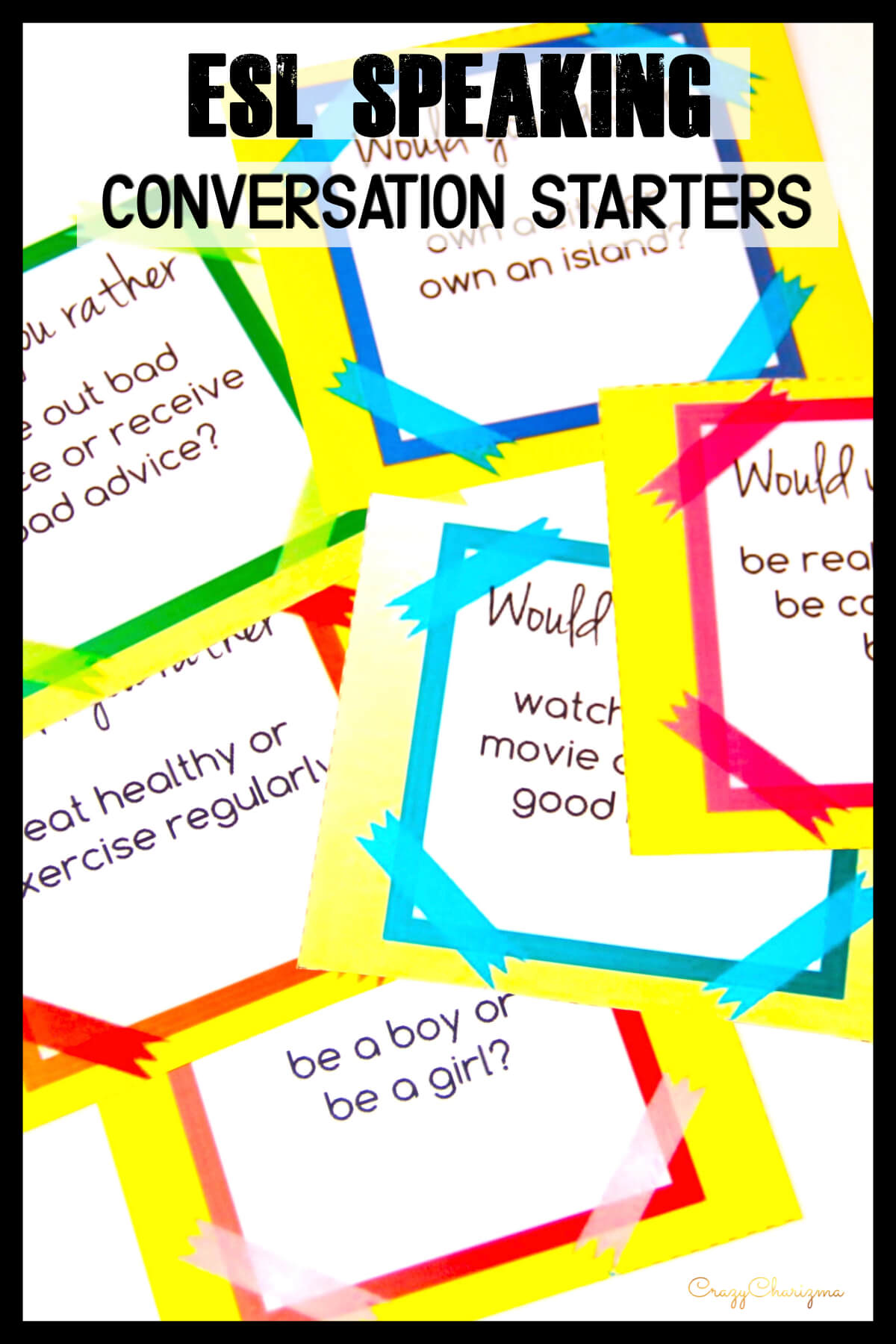 Ice Breakers set includes:
Find inside 30 pages with 90 "Would you rather?" questions.
Available in color and black and white versions!
The cards are perfect for Pre-Intermediate to Advanced level ESL students (teenagers and adults), and ELA / ELL students.
Want to wishlist this set? Pin for later.
You might also like