It's always hard to get ESL students to speak. Help them lose the fear of speaking and build conversational confidence in a fun way! Use these Conditionals questions. Practice both speaking and grammar!
Save money and grab the BUNDLE!
What results do teachers see after using Conversation Starters?
"So many questions/prompts included in this unit! I love the idea of using these as debate prompts! Perfect for any classroom, thanks!" - Jeanine
"Great resource used in ESL!" - Sara
"I used these in my Adult ESL class to promote group English Conversation." - Jacqueline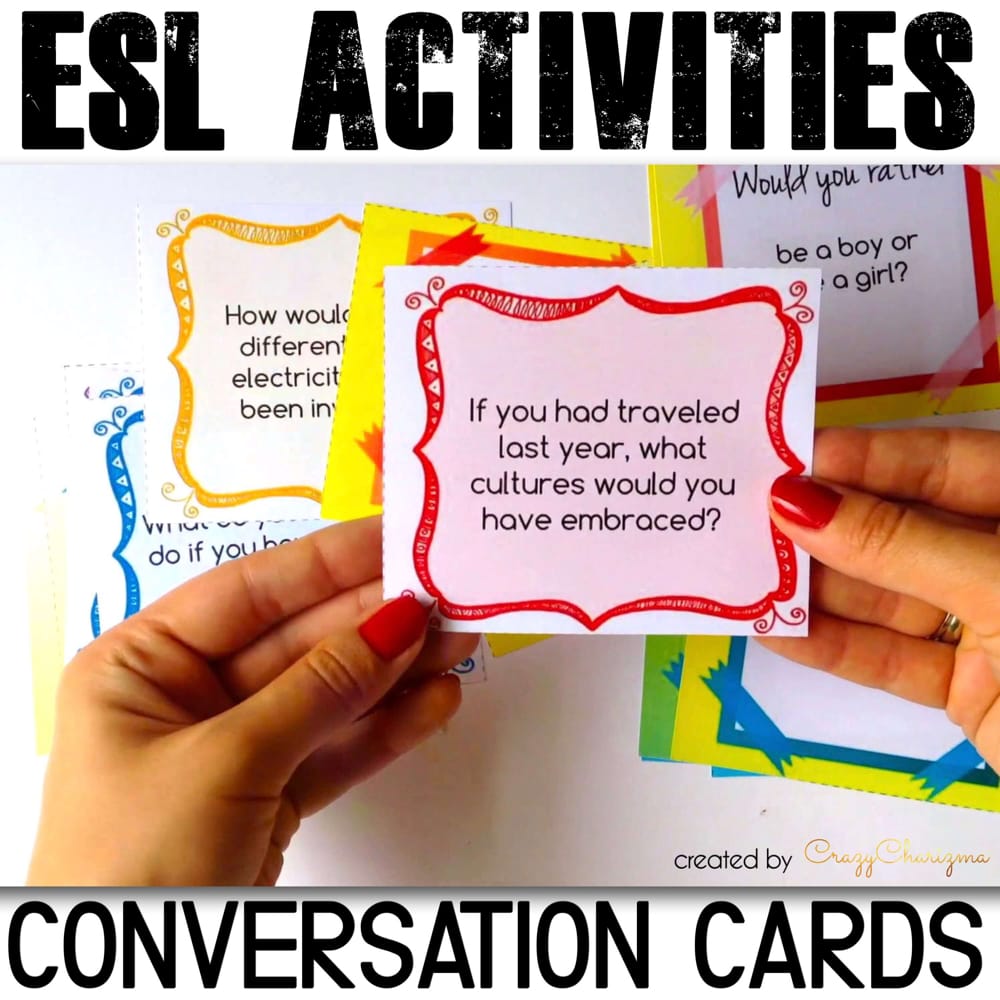 How to use this ESL Activities set?
warm up activity
morning meeting questions
morning message
speaking and listening activity
writing prompts
for early finishers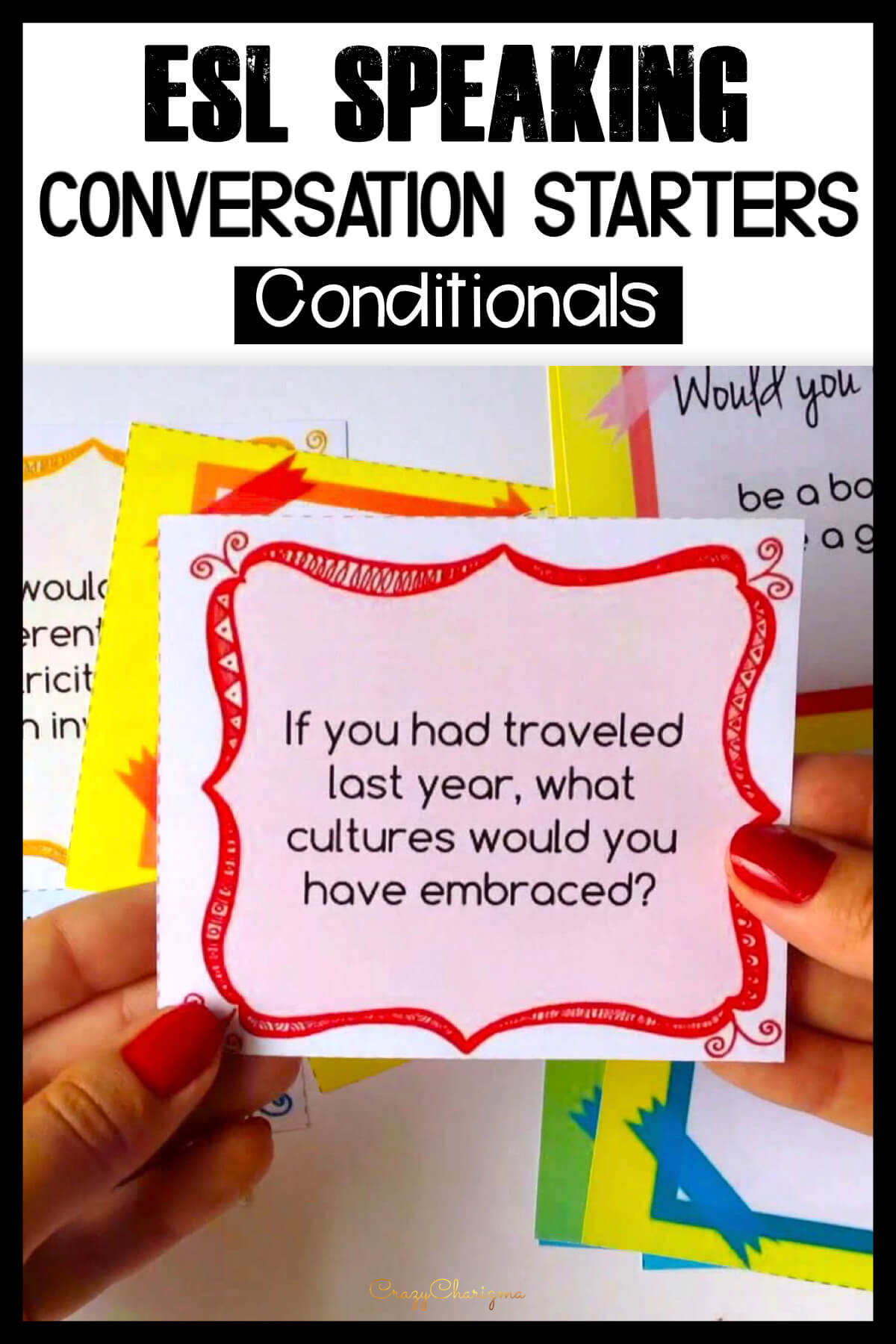 Ice Breakers set includes:
Find inside 120 cards with questions and 10 variants how to use them.
Available in color and black and white versions!
The cards are perfect for Intermediate to Advanced level ESL students (teenagers and adults), and ELA / ELL students.
Want to wishlist this set? Pin for later.
You might also like