If you're struggling to choose a writing topic, our picture writing prompts are here to save the day! With captivating real photos that tell stories, these prompts provide an exciting daily writing practice that will inspire and motivate your students. Say farewell to writer's block and unleash their boundless creativity today!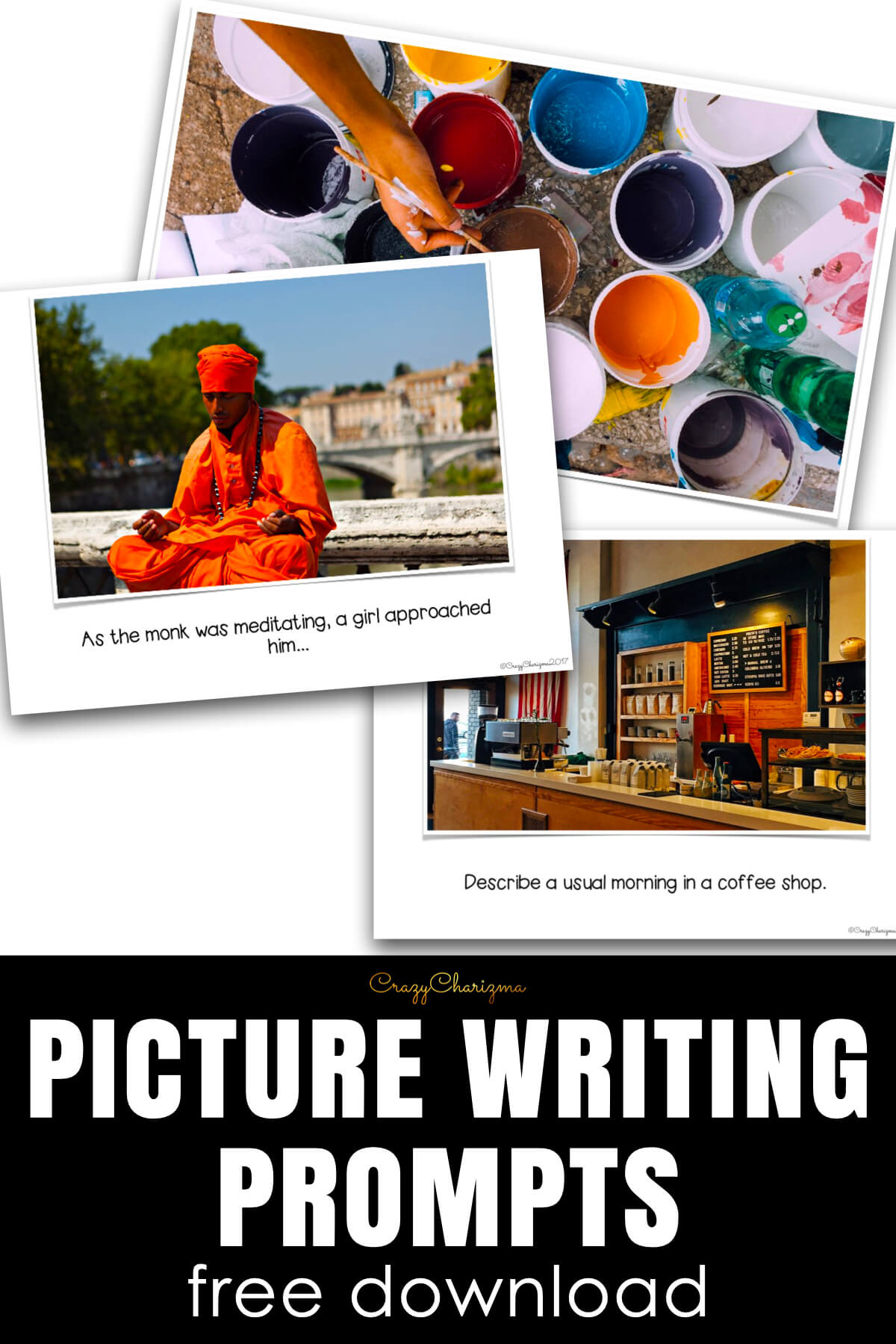 Boost Creativity: Unleash the Power of Picture Writing Prompts!
Real photos tell stories. And these stories can be different. From different points of view. In various circumstances. I urge you to use picture writing prompts because they evoke emotions and spark curiosity. And they could be a great way to actually start creative writing.
Practical Tips: How to Use Picture Writing Prompts in Your Classroom.
There are many ways you can use picture writing prompts in your classroom:
daily writing prompts;
writing task cards;
photo writing prompts;
paragraph practice;
creative writing;
journal writing;
writing center;
literacy stations;
independent work;
speaking activity (perfect for EFL / ESL lessons) in a pair or small group;
as the basis for debates;
perfect for a substitute teacher, etc.
Success Stories: How Picture Writing Prompts Inspire Creative Expression in Students
Using writing prompts with pictures helps a lot in the classroom. See what teachers are saying about my 50 Picture Writing Prompts set:
"These were a great way to get my students engaged and excited about writing! They were easy to use and included a variety of prompts which was great." - Melanie V.
"I have used this resource with students working on several areas of expressive language. The pictures are engaging and can be used to address many goals." - Jamie M.
"A good resource to add variety to daily quick writes. Easy to use in class and online. Also easy to implement when a substitute is visiting!" - Jackie B.
"These are great for Bell Ringers, Conversation starters, or free write's. I used them with Middle School Newcomer EL's..." - Emily F.
"I displayed one on the board and put up a timer. The kids wrote about the picture and then volunteered to read their responses. They loved the variety of responses and asked to do more!" - Karen A.
All reviews are taken from my TPT store and you can buy the 50 Picture Writing Prompts set on TPT.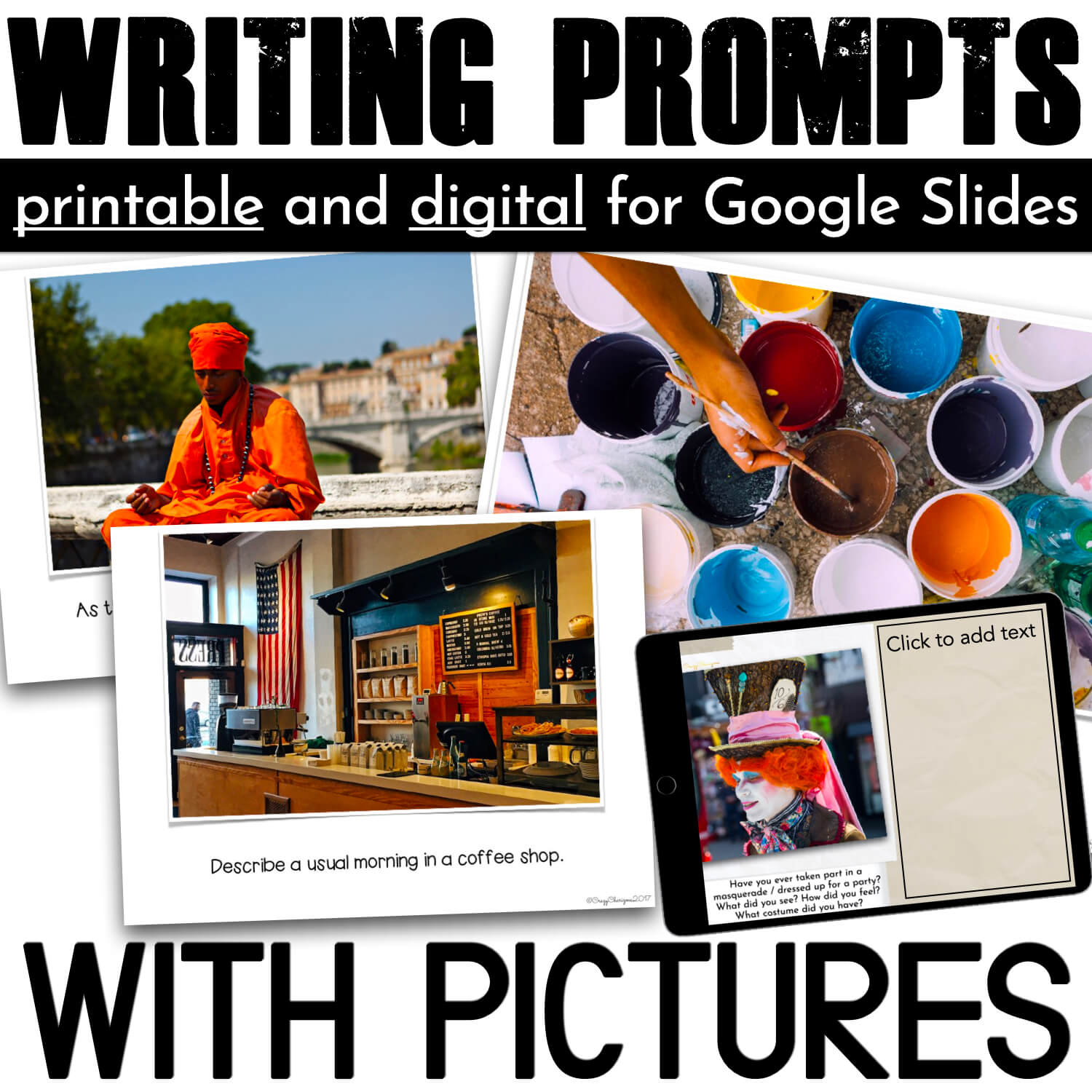 You can also buy this set directly here.
Inspire Writing Excellence: Try Free Picture Writing Prompts!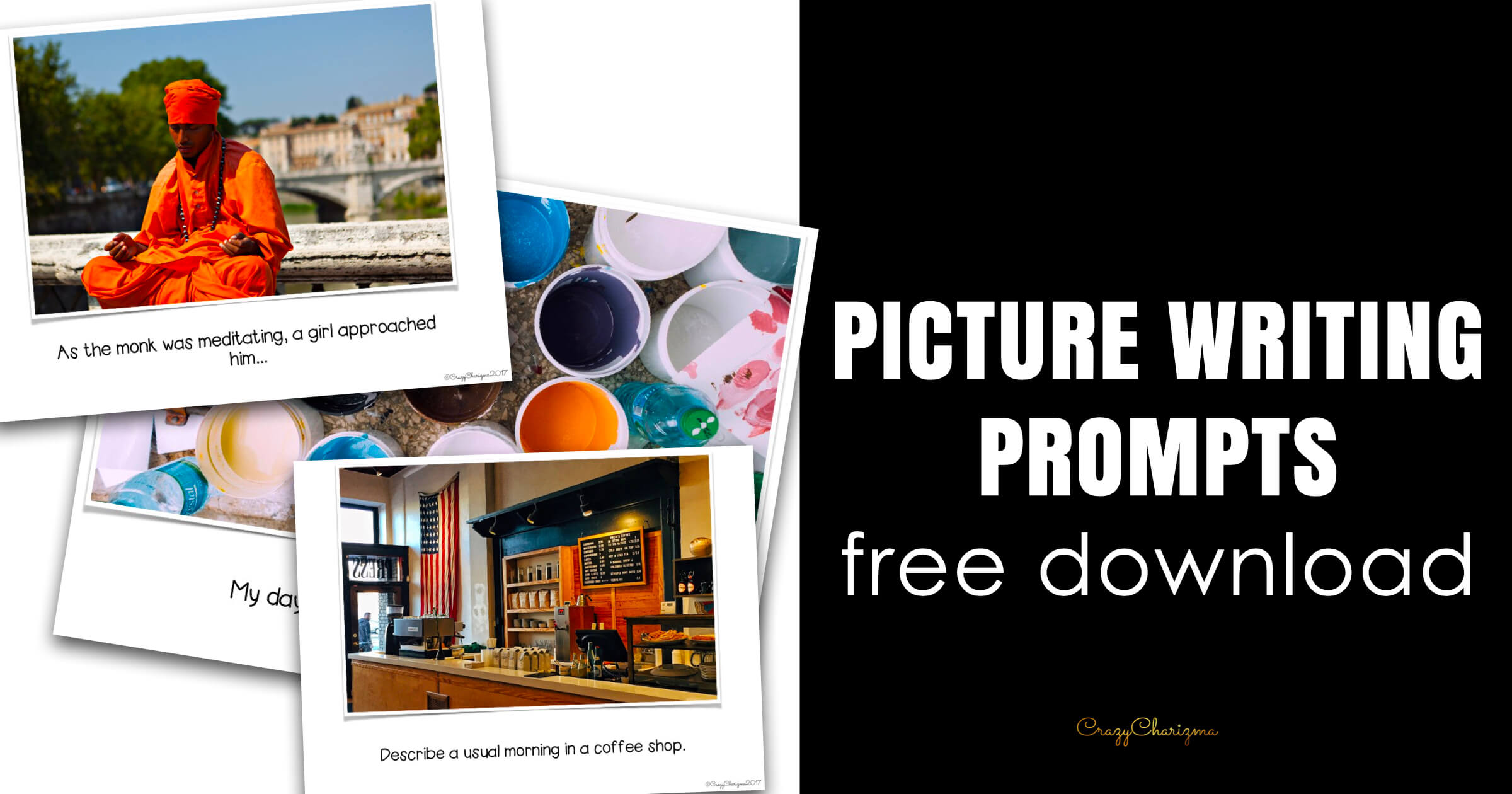 To get the freebie with Free Picture Writing Prompts, fill out the form below with your personal email and name. Don't forget to confirm the subscription by going to your inbox (check your spam folder too).
Please, spread the love. Pin this or share.