Discover engaging camping activities for young learners! Explore alphabet puzzles that combine the thrill of camping with interactive learning. Let's embark on an unforgettable outdoor journey!
Engaging Alphabet Puzzles: Enhancing Learning
Alphabet puzzles are a fantastic addition to camping activities. Download and print our free alphabet puzzles for young learners and embark on a camping-themed literacy adventure. Kids will identify and connect beginning letters with images, nurture letter recognition, phonemic awareness, and vocabulary building.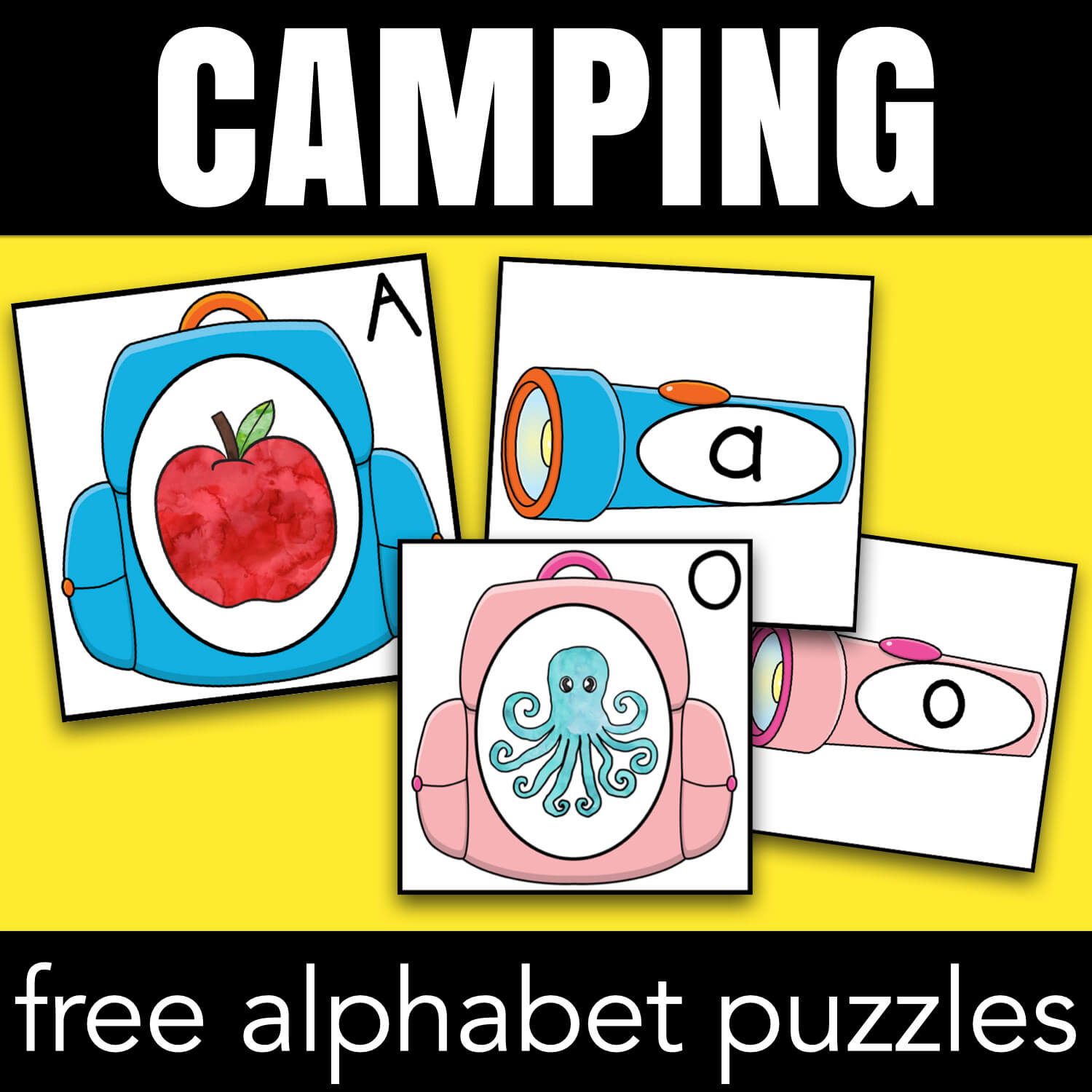 To get the freebie, fill out the form below with your personal email and name. Don't forget to confirm the subscription by going to your inbox (check your spam folder too).
Camping Theme Activities: Enriching the Experience
Now you can go even further! Transform alphabet puzzles into thrilling scavenger hunts, exploring the outdoors while hunting for missing letters. This will get kids moving indoors or outdoors. If you work with letter cards only, encourage kids to name 3-5 words starting with the letter they found. If you work with image cards only, you can ask kids to write the corresponding letter on the ground / with chalk / on the board (depending on where you are playing the game).
Printable Alphabet Activities for Kids: Enhancing the Experience
Take your camping adventure to the next level with printable alphabet activities. There can't be enough ABCs activities, right? From worksheets to coloring pages and tracing activities, these resources offer a variety of engaging and educational materials. Reinforce letter formation, recognition, and writing skills while immersing children in the wonders of nature.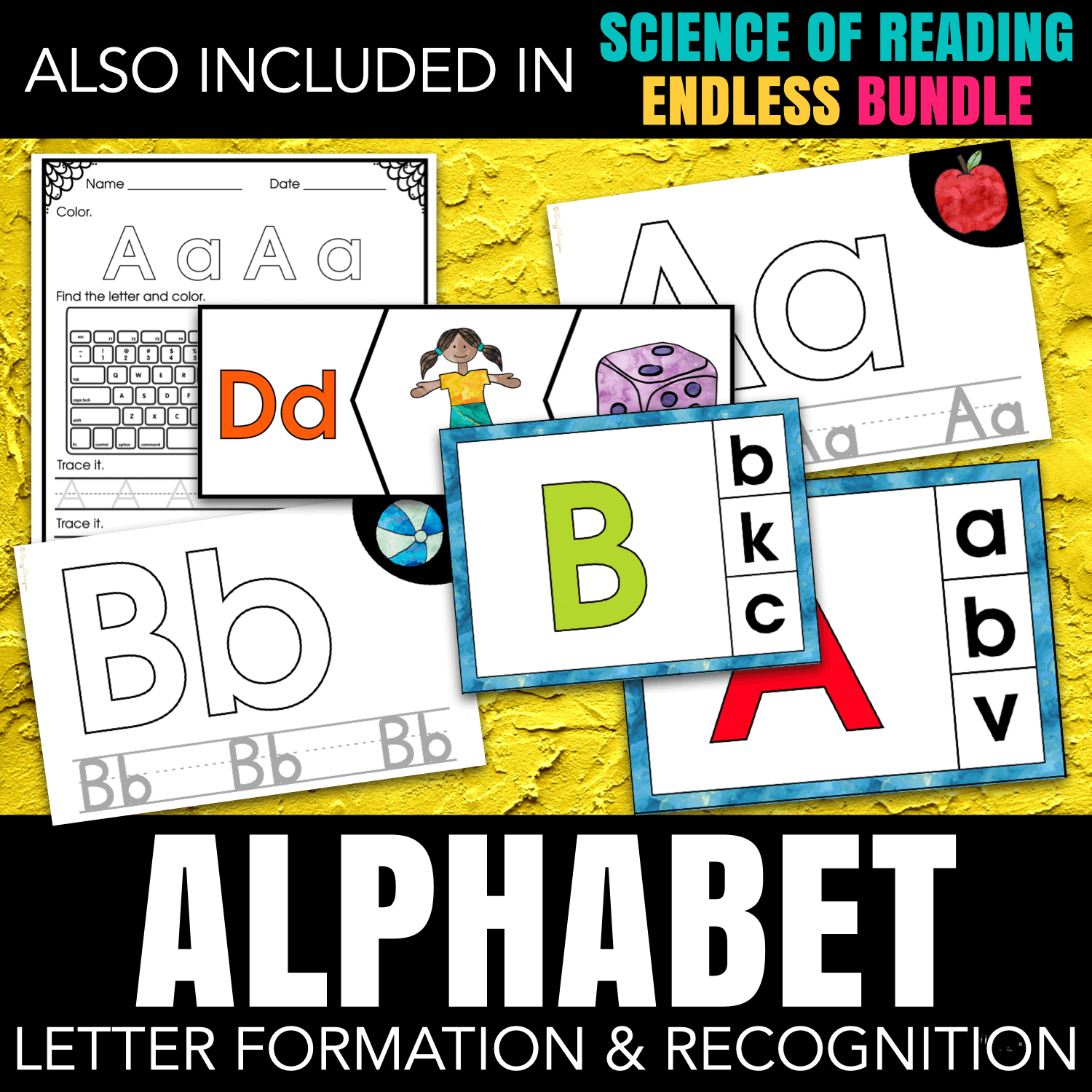 Enhance learning and create lasting memories with engaging camping activities for young learners. Incorporate alphabet puzzles and printable resources into your outdoor adventures, fostering literacy skills and a love for nature. Download our free resources today for an immersive camping experience.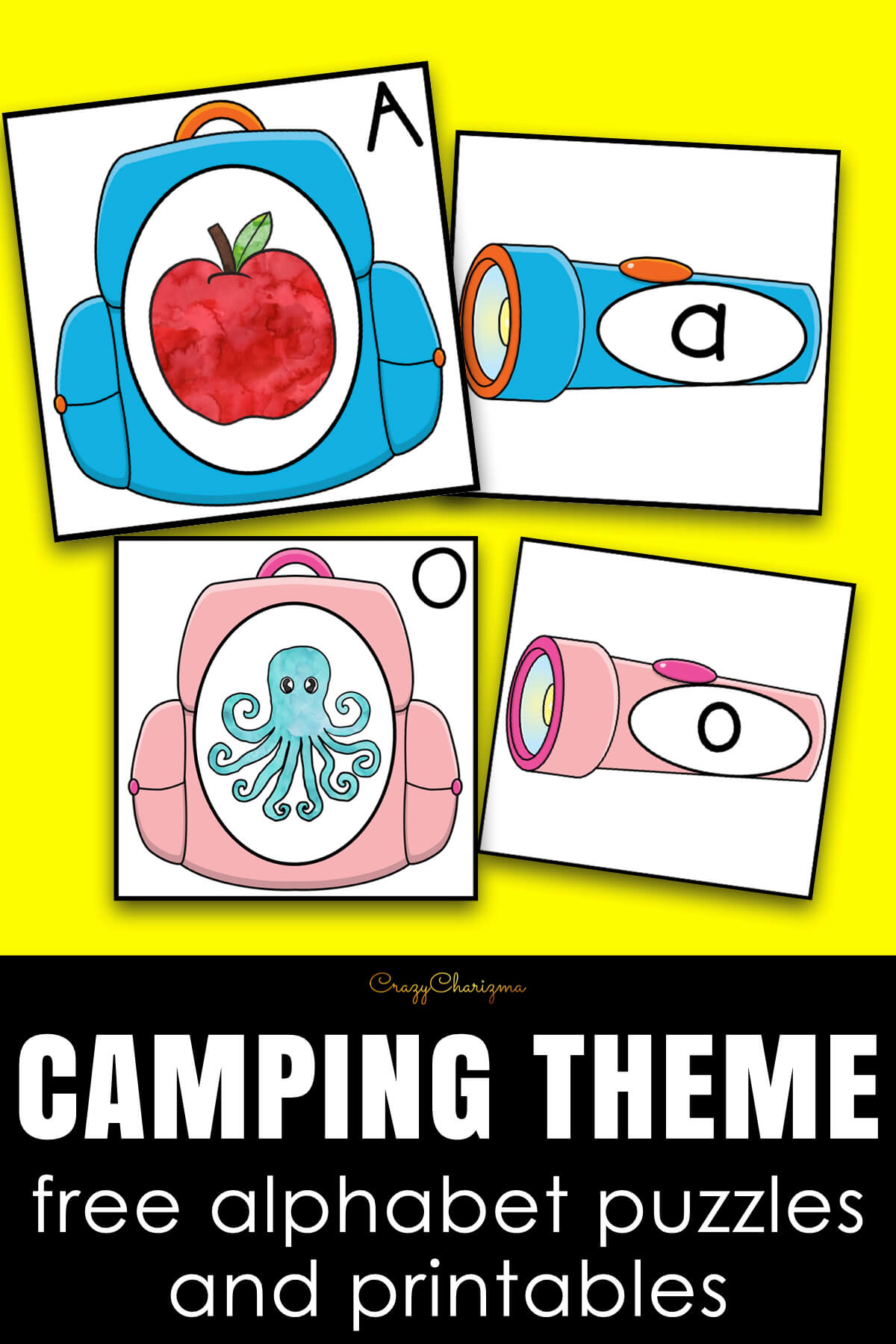 Please, spread the love. Pin this or share.
More camping-related blog posts: