Back to school time can be super busy! What to use? When to do it? Let me save you some time with this ABOUT ME activity for Google Classroom. Kids will enjoy making projects about the things they love!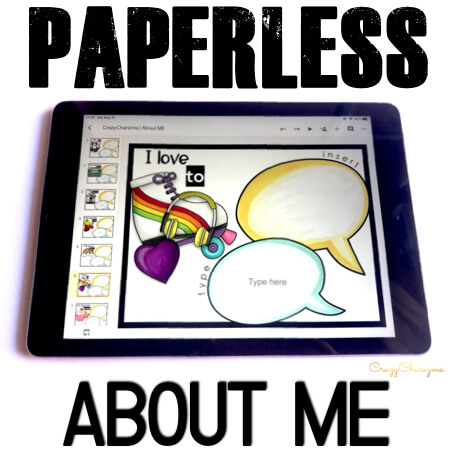 What questions/statements are inside:
My pet
My favorite song
My family
My favorite fruit
My lucky thing
I love to...
My favorite snack
My favorite drink
My favorite food
My favorite sport
I can
My favorite season
My favorite game
My best friend
My favorite candy
My favorite toy
My favorite flower
My summer
My favorite book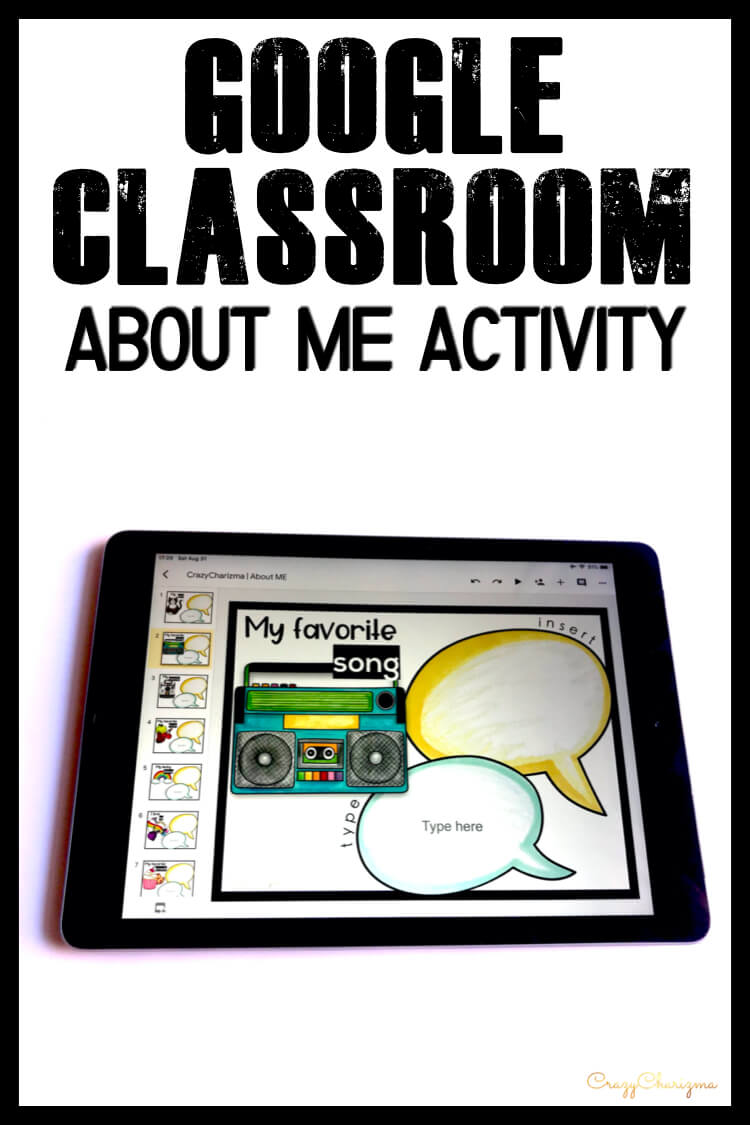 Google Classroom Activities set includes:
Teacher Notes pdf (with the link and directions to access Google Slides)
20 interactive slides with moveable pieces
How to use
The best part of the set is how you can use it! Watch the preview video below. Shortly, you can use it as a big project where students can type things about them and insert various media (images from web, gifs, photos, videos from YouTube, shapes and much more). Choose what your students are able to do at their age.
Insert images
Kids can upload an image from computer.
Search the web (using various photos from the Google search).
Use images from Drive/Photos (choose existing photos or photos they took at home).
Camera (taking new photos with a web cam).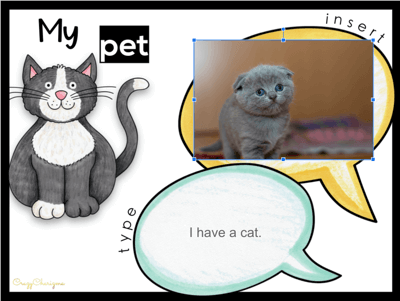 Insert audio
Students can add a voice recording (it must be an mp3 file recorded beforehand and saved in Google Drive).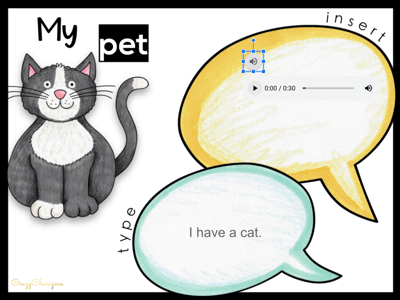 Insert video
Kids can add a video from Youtube, by url or from Google Drive.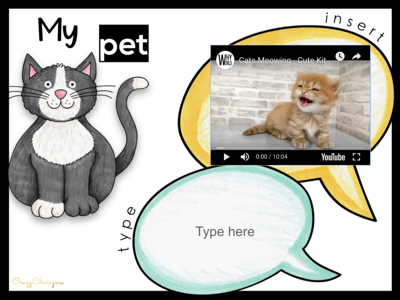 Insert gifs
Students can also add gifs (ex.: just type "cat gif" in search).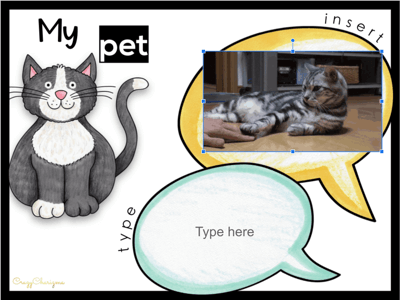 All the instructions are given in the Teacher Notes pdf.
These activities can be used on Chromebooks, Android Tablets, iPads, laptops and other devices.
Want to wishlist this set? Pin for later.
Want to try Google Classroom activities? Download your freebie!
To get the freebie, fill out the form below with your personal email and name. Don't forget to confirm the subscription by going to your inbox (check your spam folder too).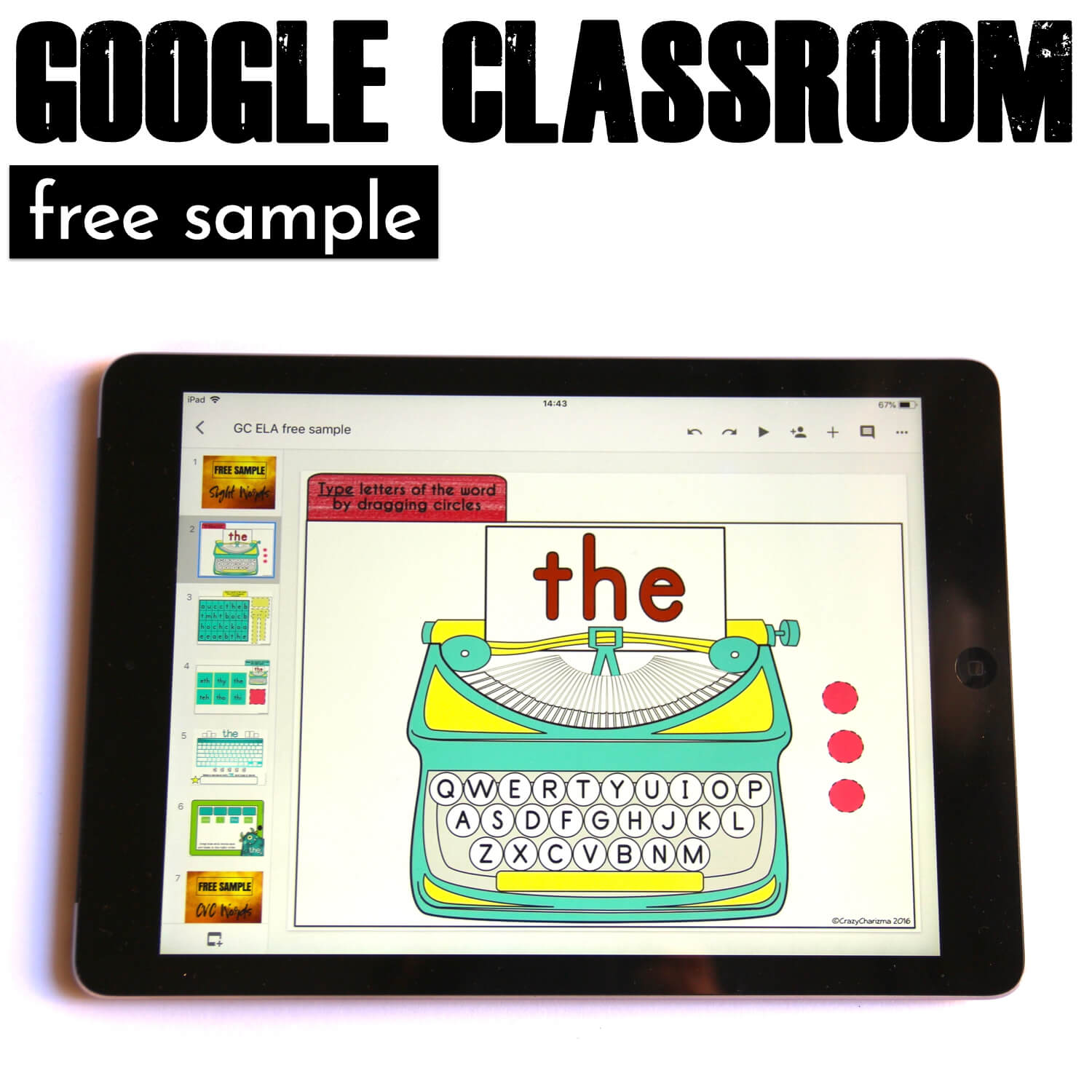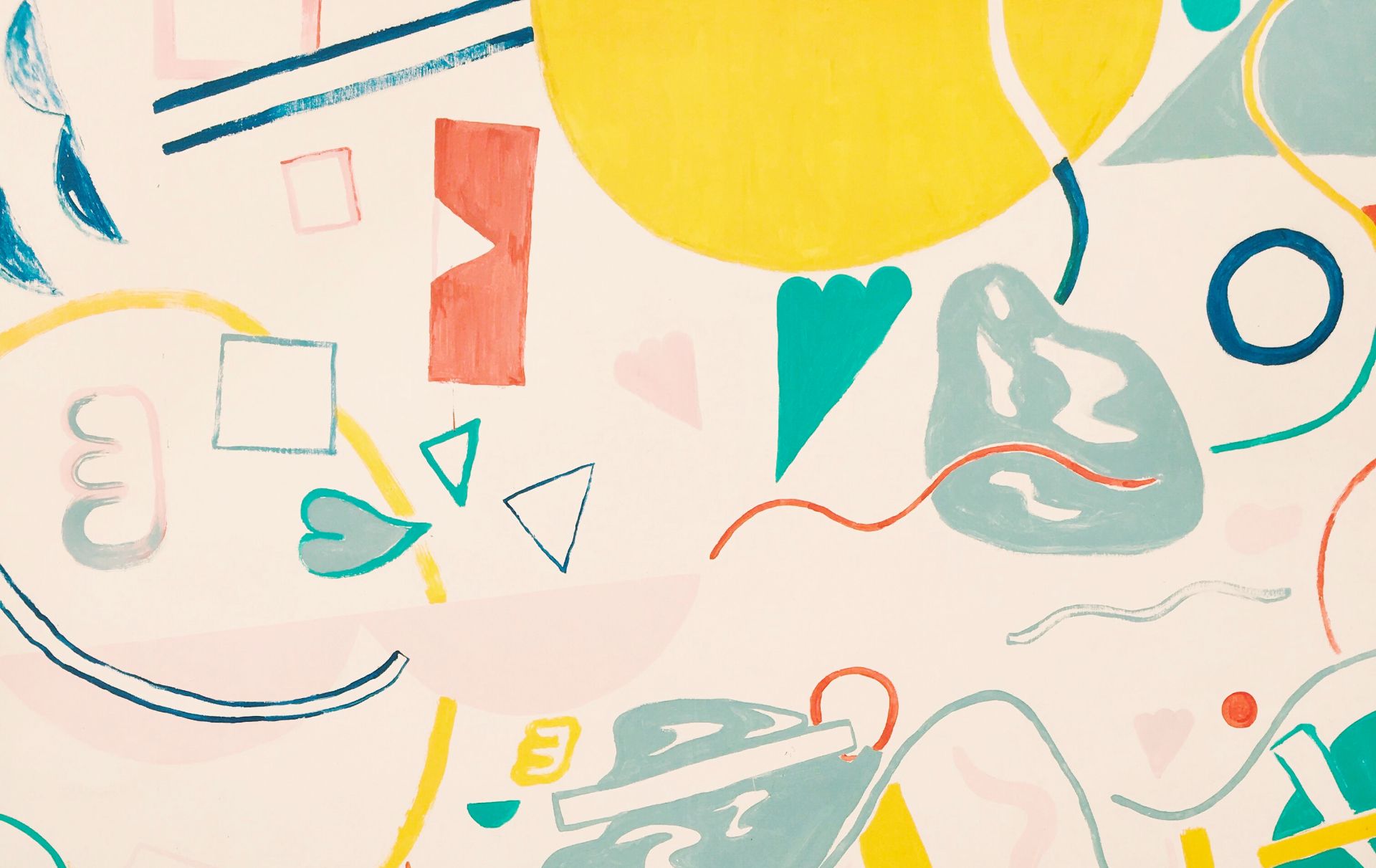 Got questions about Google Classroom? Check out these posts.