Want to try Google Classroom in kindergarten or primary grades? Need to practice sight words and phonics? Try interactive games on iPads, Chromebooks, tablets, laptops or the smart board!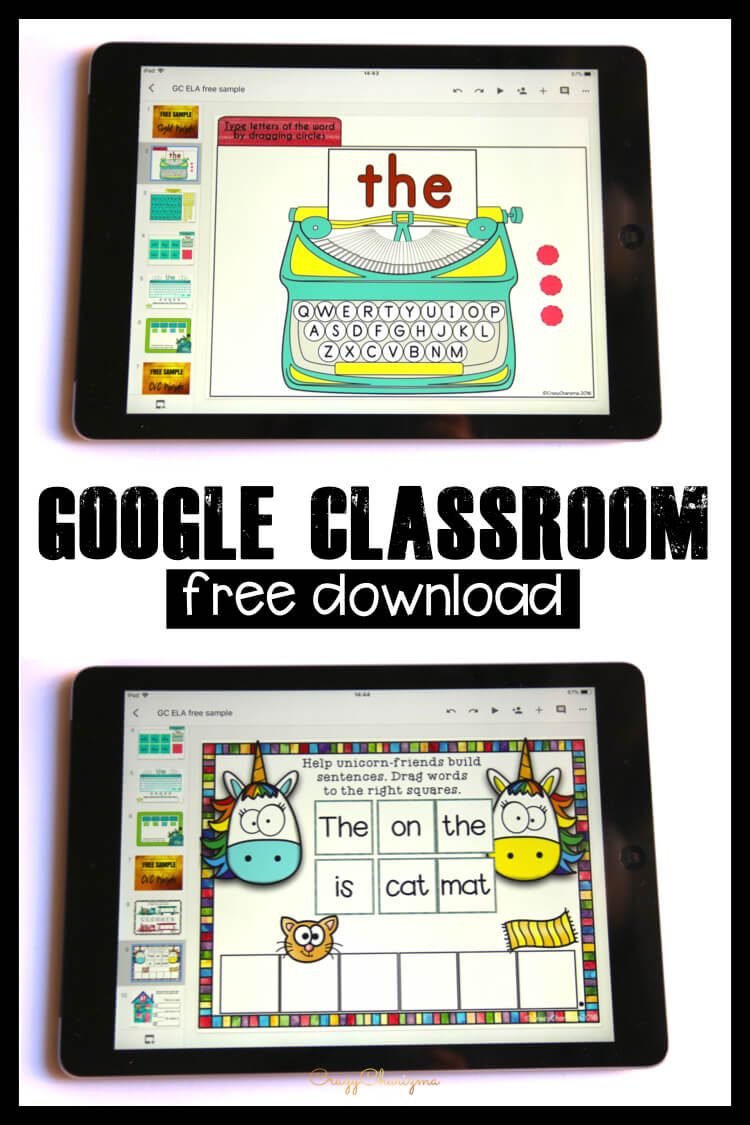 Before you get your free download, remember that all the interactive parts (moveable pieces) work correctly in EDIT MODE.
Google Classroom Games Free
Practice sight words
Find a sight word on a typewriter, in a wordsearch and among other words.
Find the word on a keyboard, box it up and type a sentence.
Build a sentence with a sight word.
Practice CVC words
Look at images and build a CVC word.
Build a sentence with CVC words (use images as visual help).
Read CVC words in passages - put sentences in the right order.
Practice phonics
Read phonics (word families words) and match them with images.
Find a sentence according to the image and then type this sentence.
Please, spread the love. Pin this or share.
Ready to use paperless activities? See the most wishlisted sets.
You might also like
Getting started with Google Classroom
Must-have activities for Google Classroom