Looking for a fun way to practice Signs Around You words? Use these typewriters - interactive notebooks! This is an engaging way for your kids to learn the Functional Words. This typewriters interactive packet contains 119 pages which are easy for the students to understand and perfect for Kindergarten and Grade 1.
Thanks so much for going out of your way to make these for me. My students really benefit from the extra enrichment. This is a wonderful resource! - Cynthia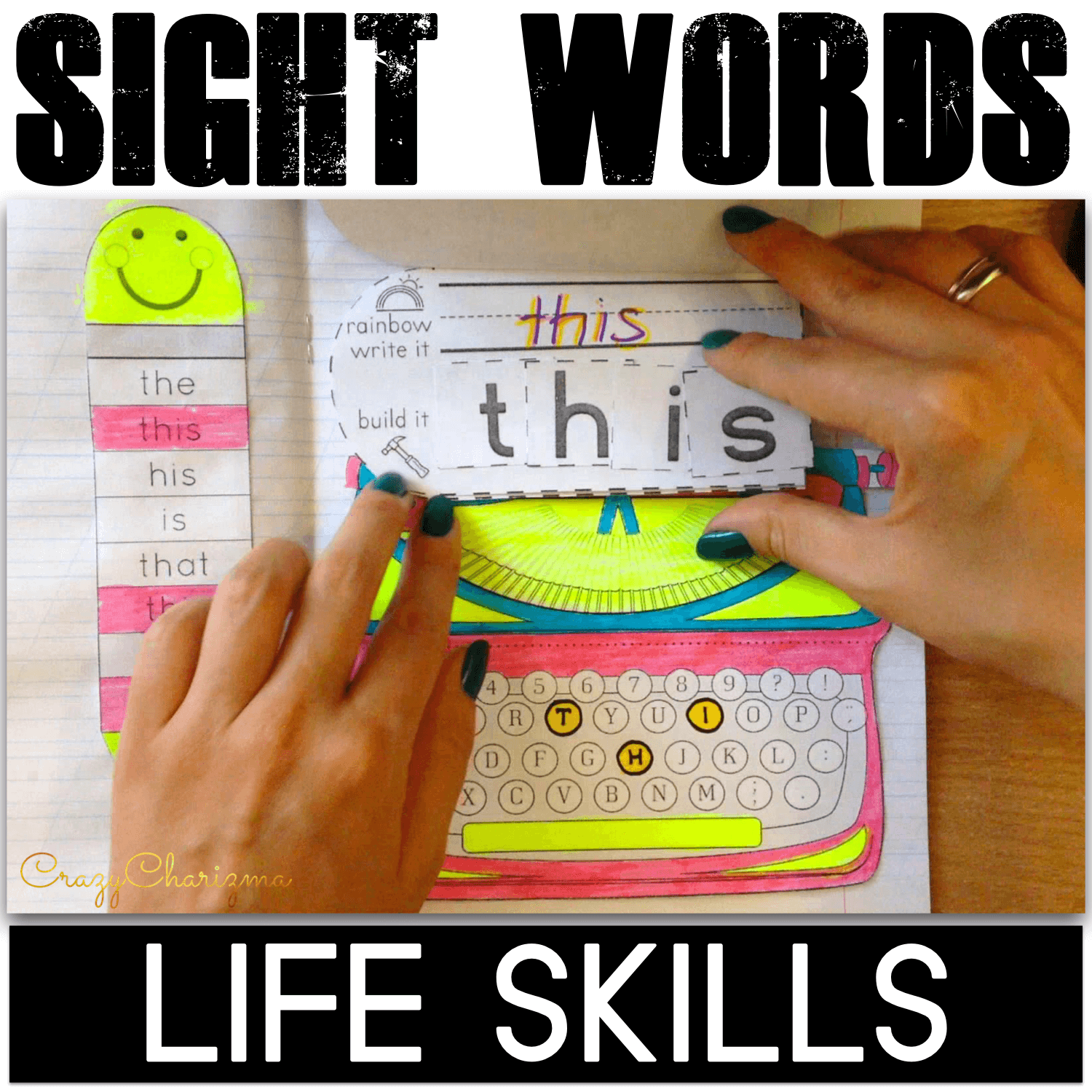 What sight words are practiced?
Life Skills: Signs around you list
stop, exit, boys, poison, fire, girls, in, danger, bus, out, men, go, elevator, women, hot, closed, on, cold, up, telephone, open, police, walk off, gentlemen, down, keep out, push, beware of dog, water, pull, restrooms, cashier, enter,
don't walk, ladies, keep off, escalator, watch your step, caution, hospital, do not enter, railroad crossing, food,
no trespassing, out of order, quiet, employees only,
first aid, private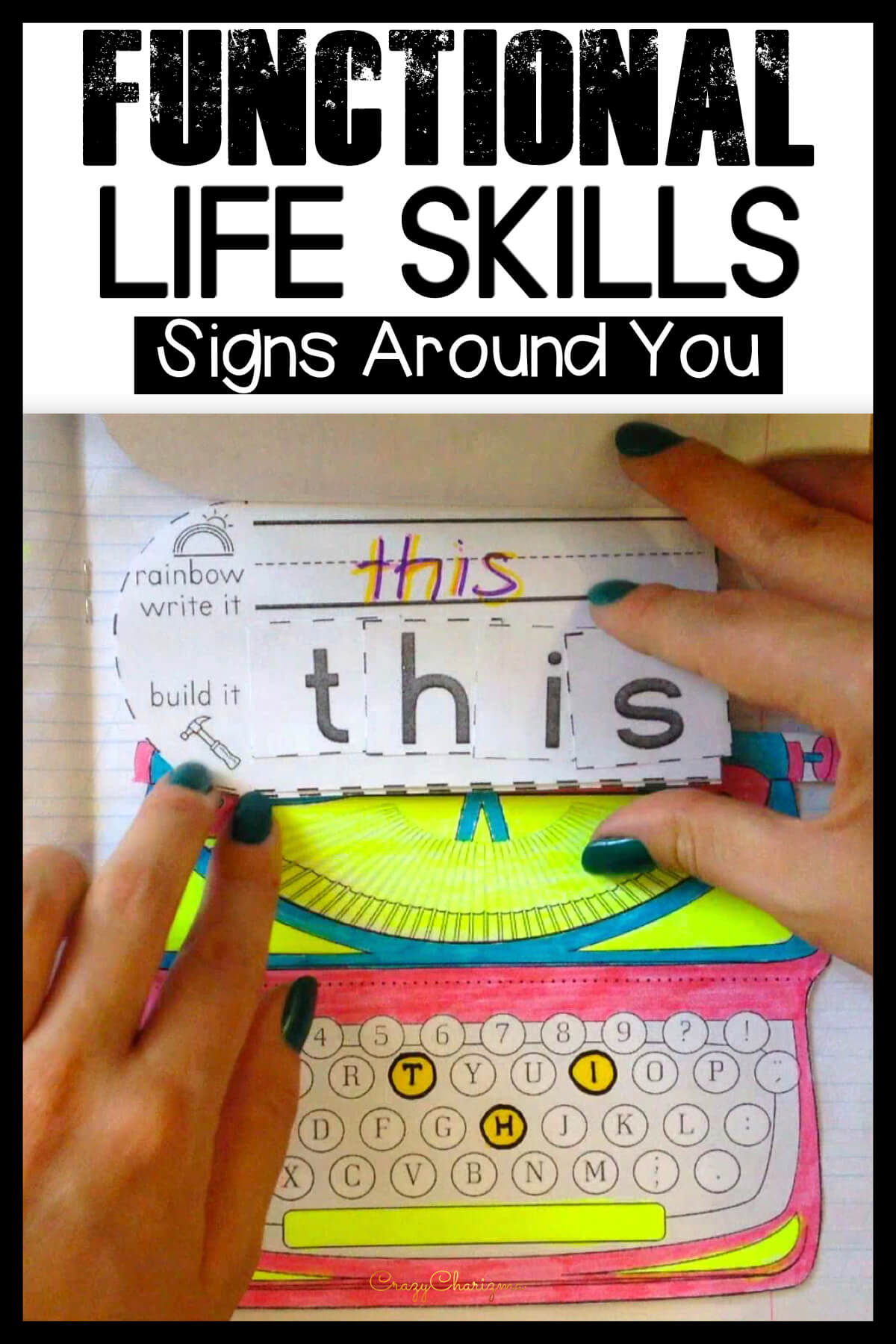 Activities to practice each sight word:
"Type" the word highlighting the letters.
Brighten the word:
color it with crayons / pencils
paint using q-tips
decorate using play dough and rice
Trace the word
Write the word
Rainbow write the word
Build the word
Circle the word
Find the rhyme
Find it (in the word search)
Make a sentence (under the flap)
Find and highlight the word (on the pencil)
These sight word activities are perfect for prek, kindergarten, first grade, and second grade students. After some some guidance and modeling students can complete new words independently.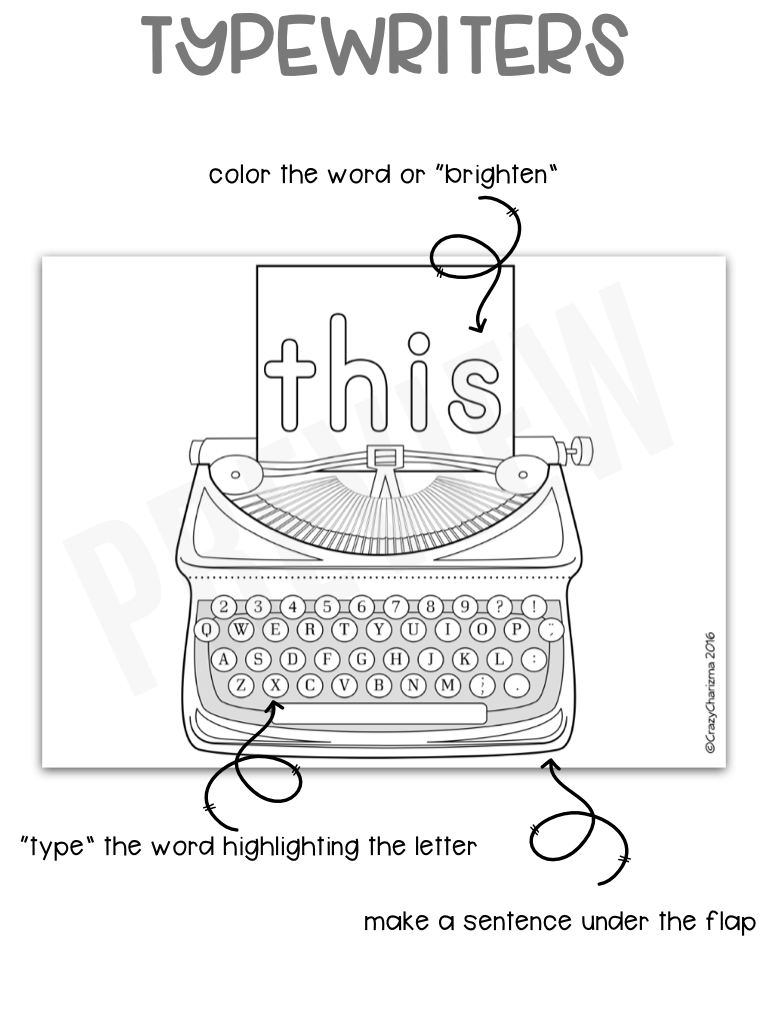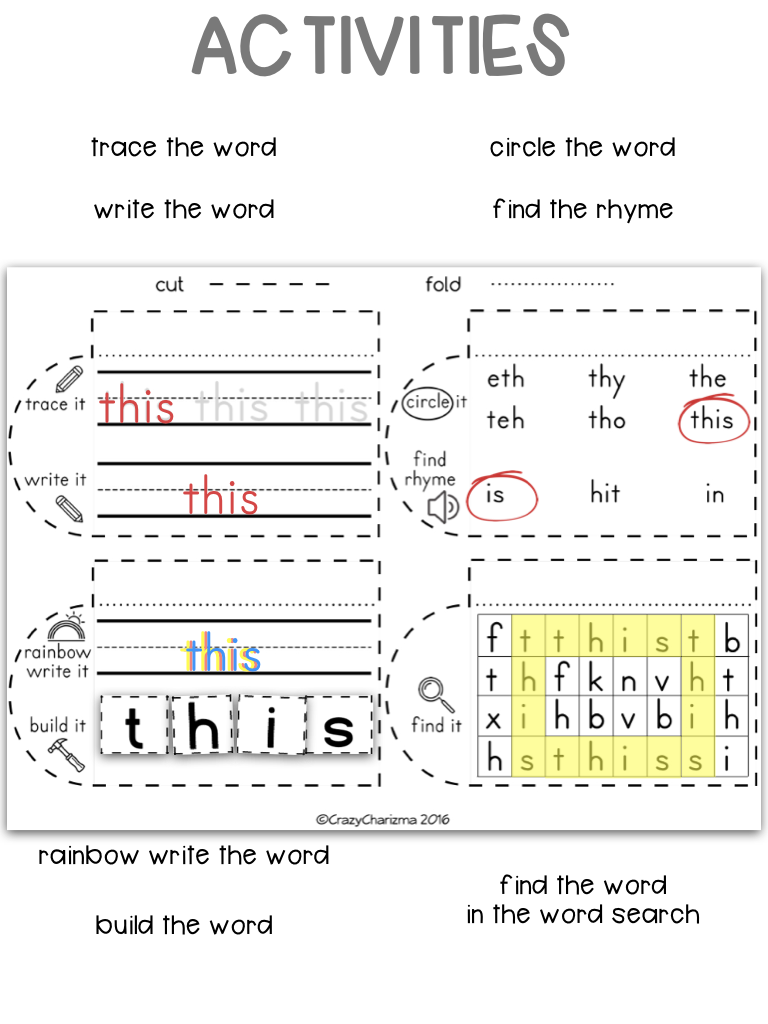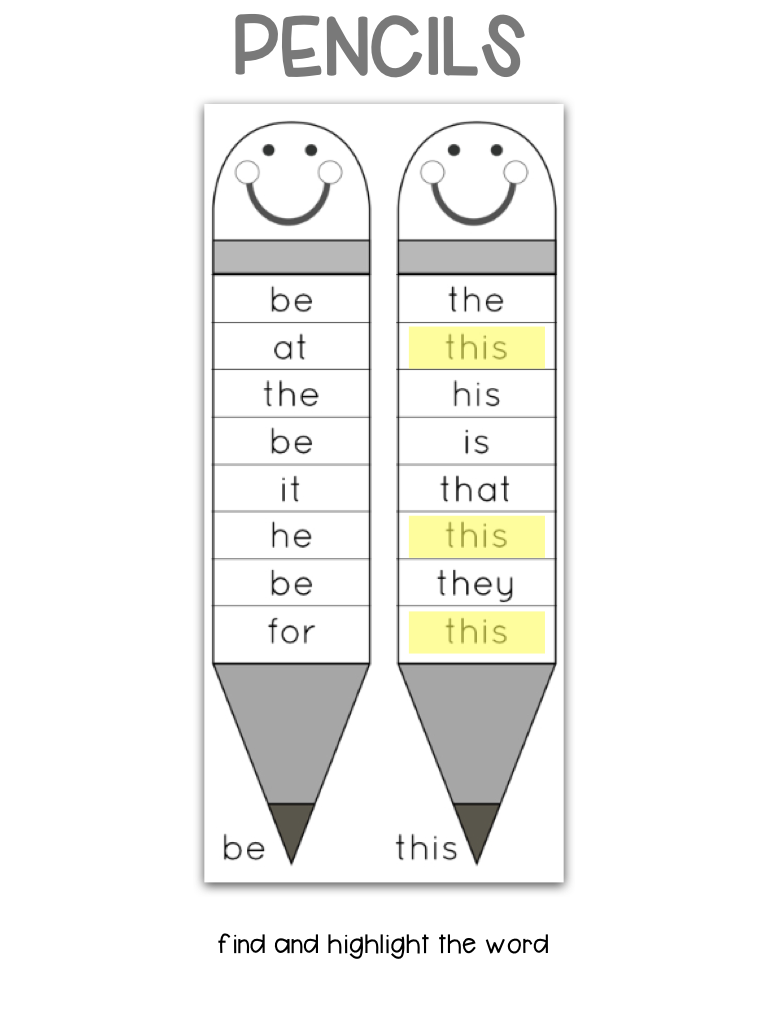 Want to wishlist this set? Pin for later.
You may also like