Every year teachers ask the question: "How to teach sight words?" They look for new and fun sight word games. The first thing teachers try is using sight word worksheets, flash cards, songs and printables. But that's not enough. Our little students always want more - more games, more play and more fun. No matter what list of sight words you use (Fry words, Pre-Primer, Primer, First, Second or Third Grade, etc.), the following sight word activities and online games will definitely spice up your lessons.


To support teachers, kids and parents during school closures, get my paperless and printable resources 30% off. Use the coupon code
DISTANCELEARNING (one word).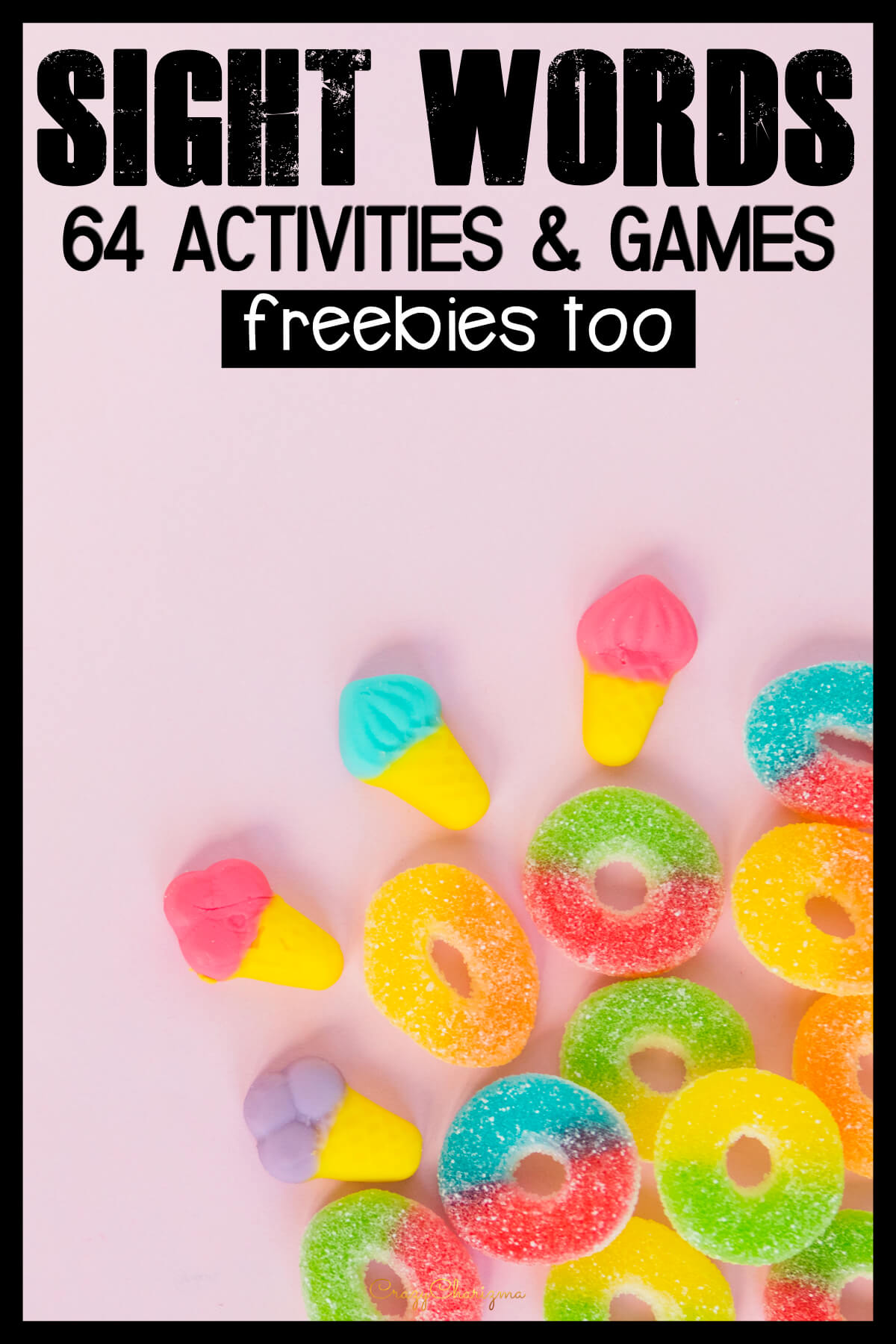 Sight word games for kindergarten
Sticky notes
Write sight words on sticky notes and put them on your students' head, or their back. Then students have to walk around the room, read their friend's sight word, and write it down on a list.
Bottle caps
Take a sheet of paper. Draw circles/trace bottle caps. Write sight words you teach in those circles. Write sight words on the bottles caps with a permanent marker. Kids read words on the caps and then match them with words in the circles.
DIY
Create a big dice from a box. Write sight words on it. Kids roll/throw this dice and read a word.
Sight word races
The idea is by @elementary_einsteins. Love it!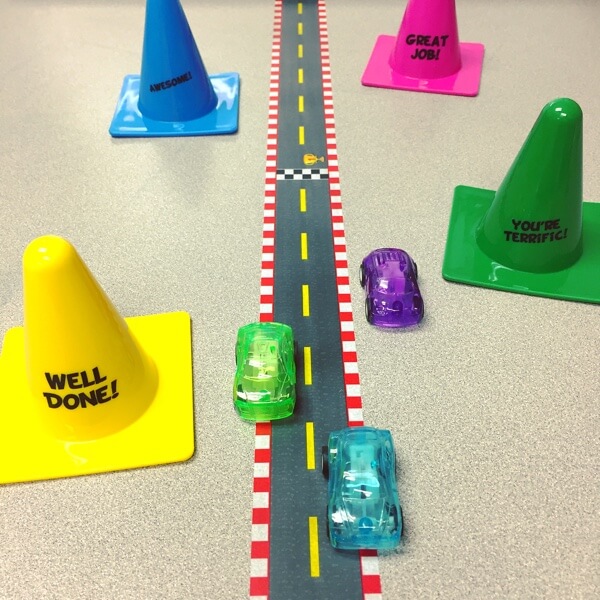 Sight word scratch
Read and scratch sight words. So much fun!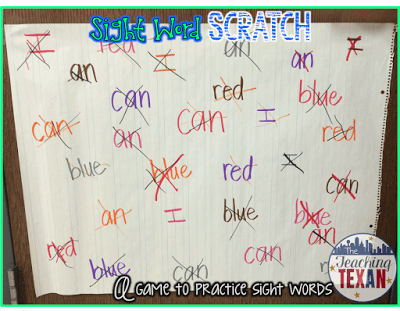 Test tubes
How about using test tubes to practice sight words? Just perfect!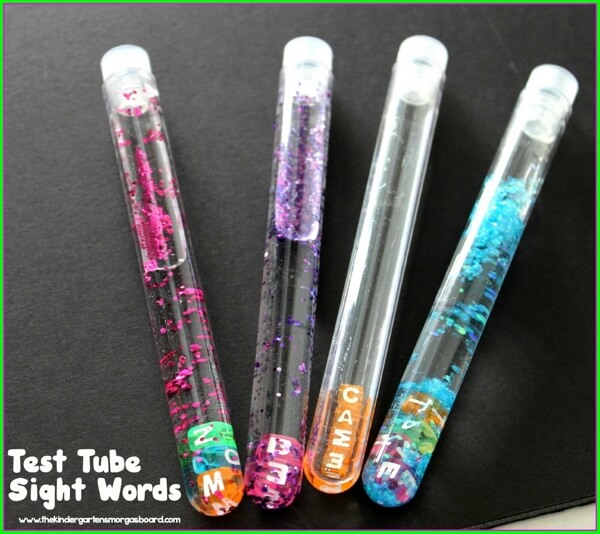 Shapes
Draw the shape of the word on the board and the children guess letters until we fill the word.
Lower + uppercase letters
Write lower and uppercase words in flowers (or your choice) on the whiteboard. Ask kids to read and match those flowers.
Cups + light table
Build a word structure! Perfect idea from @thekinderteacher.

Spell blindly
Ask kids to close their eyes and spell words aloud.
Make a sentence
No kidding, sometimes we forget the basics!
Clothes pins + jumbo popsicle sticks
This idea is by @apinchofkinder.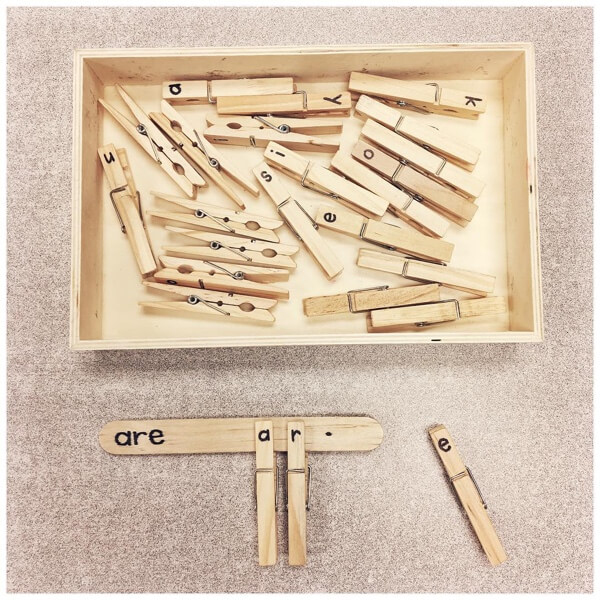 Stamps
No need to comment on this one ;)
Jenga
Use the permanent marker to write one word on each of the blank blocks. Put the blocks up into a tower. On each turn, one kid pulls out one wooden block from the tower.
Memory game
The old game kids love to play!
What's missing?
I'm sure you forgot about this game too!
Puzzles
Use the marker to write a sight word on the back of each puzzle piece. Have your child put the puzzle together!
Bracelets
Create a bracelet with a new sight word for your student to see it all the time.
Name necklaces
This awesome idea is visual. And kids see the word all day long!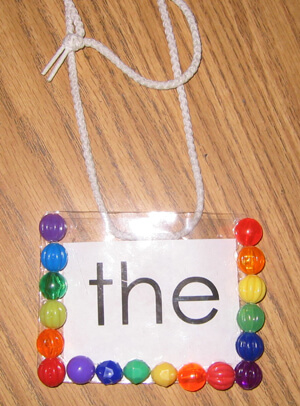 Secret message
Cut out words from newspapers and create a secret message for kids!
Snap cubes
Use them to build letters and form words.
Spelling with coins or buttons
Use coins or buttons to make letters and spell out words.
Balloons
Make sure a balloon is in the air while kids spell the word.
Hashtags
Create sight words hashtags with kids. Just add 2 or more words together!
Blocks
Write on blocks with dry-erase markers. It's a super simple way to practice sight words!
Sight word worksheets kindergarten
Gain students' attention and let them read and write sight words in a memorable way. Use these sight words worksheets as no prep activities or interactive notebooks. Try Free Typewriters with your kids!
Sight Word Online Games (plus the use of Technology)
iPad keyboard
Yes, as simple as that. Let the kids type words.
Osmo
Use this cool tech while teaching and playing with sight words! Here is the link you can get the Osmo kit.
Google Classroom activities and resources
Do you use Google Classroom? I just love it! Read about Getting Started with Google Classroom and see all the Must-Have Activities. The paperless classroom activities are hands on and could save you a lot of time! Perfect for Chromebooks, Android Tablets, iPads and other devices!
Want to try? Download your freebie!
Sight word apps
Doodle buddy
Use with little kids to practice sight words. Try it with older students to check various vocabulary (ex.: playing tic tac toe). Download it here.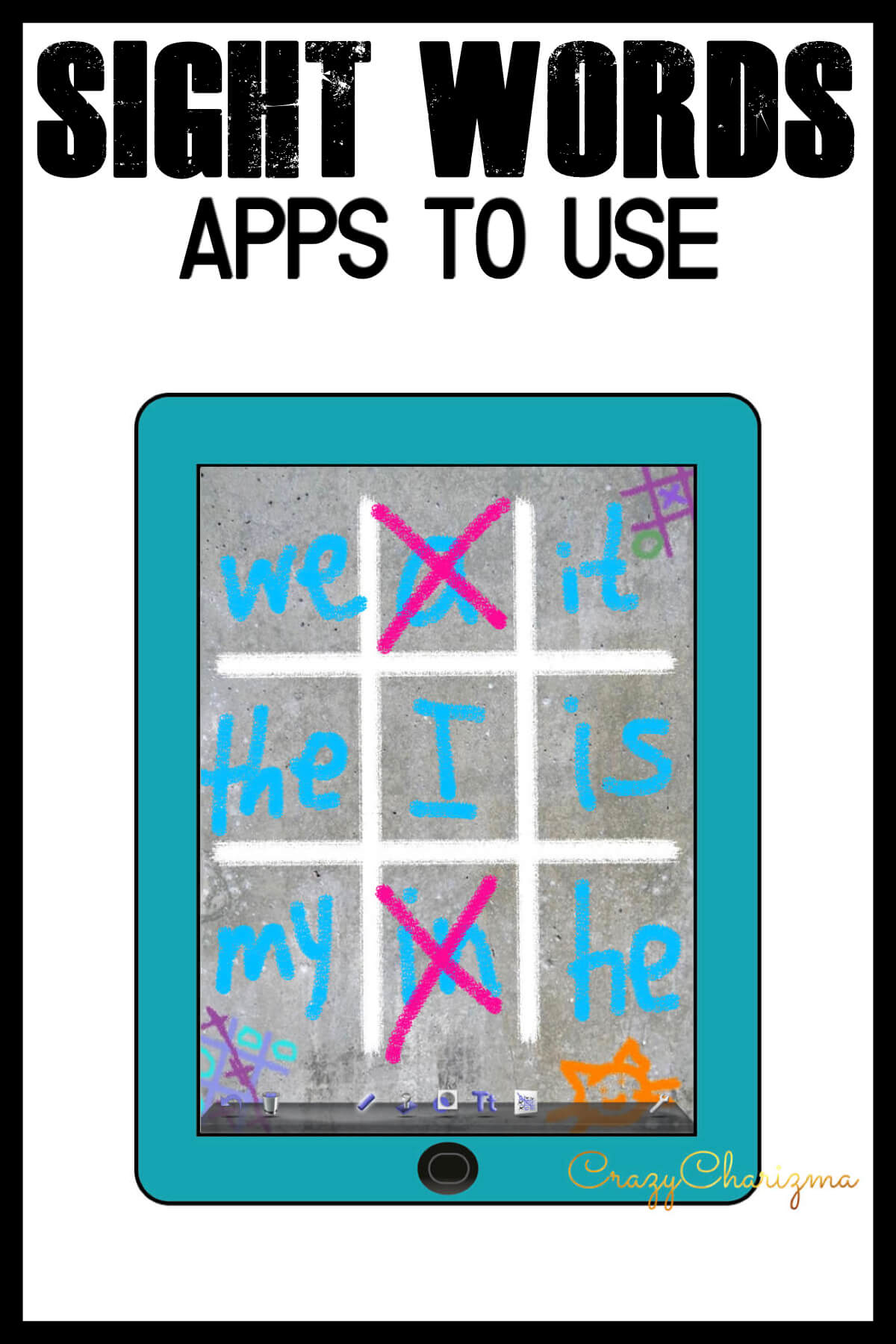 Learn sight words
Kids should swipe through the flashcards with words and read them. If they want to hear the words, they need to click on the face icon. There are 9 lists to practice sight words. Download it here.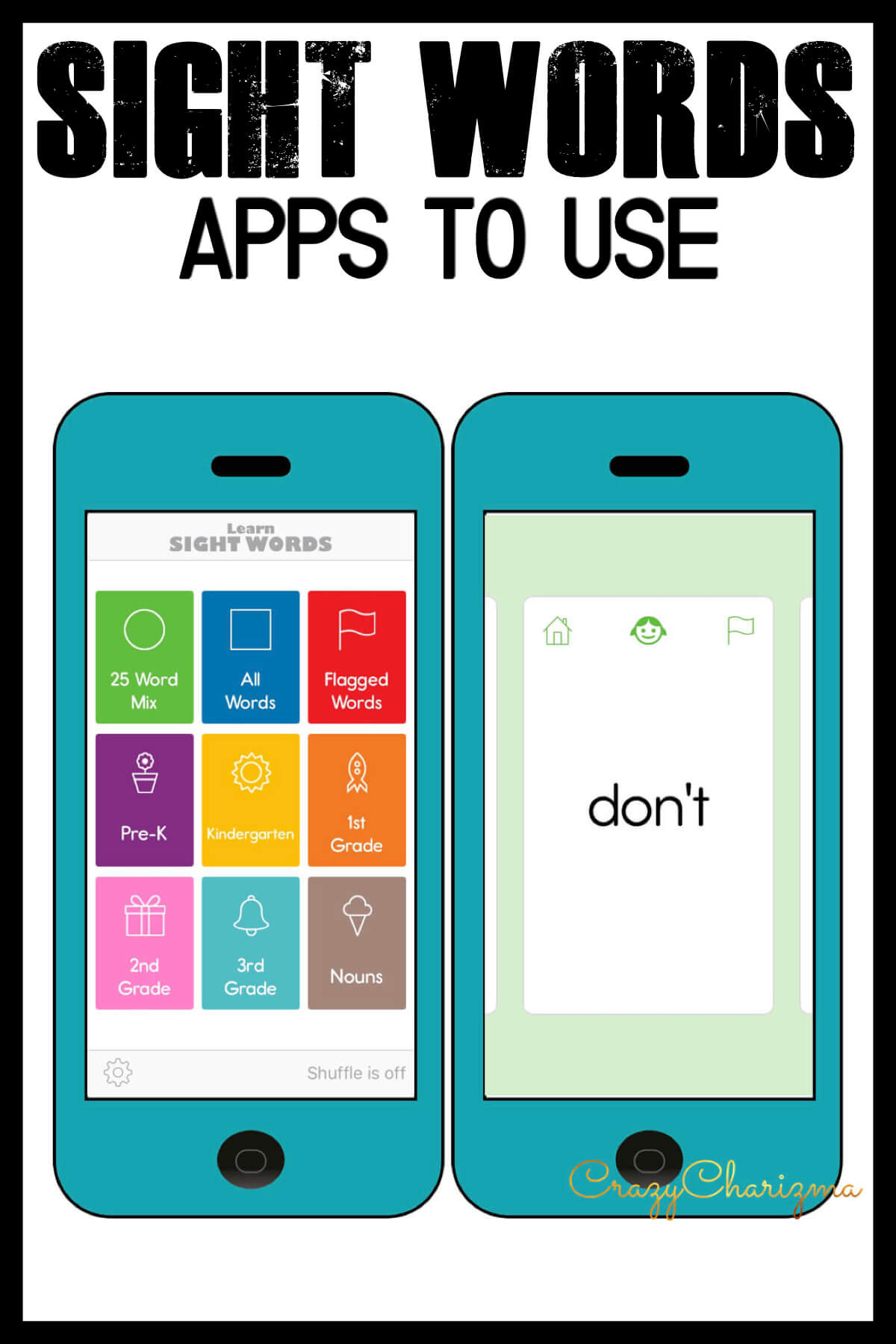 Sight words by photo touch
The description says this is a fun and addictive way to learn sight words by sight, sound & touch. Kids listen to the sight word and click on the correct word. Super awesome! Download it here.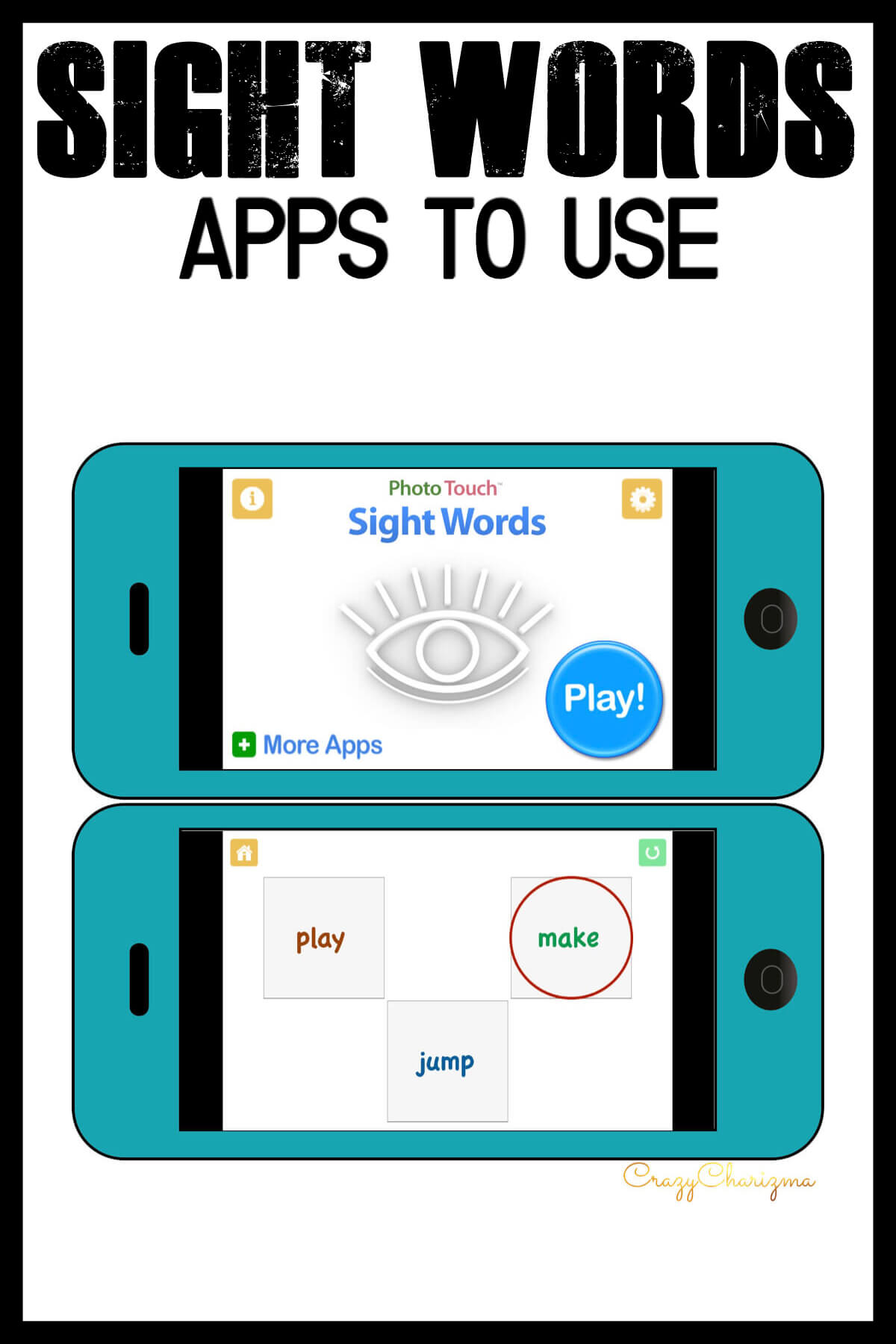 Sight word activities
Take advantage of various sensory activities with your preschool and kindergarten kids!
Playdough + buckwheat
So far it's one of the best hands on sight word activities which my kids love. Ask students to read the word on the mat. Then they need to spread playdough on each letter and finish it by "gluing" buckwheat to playdough.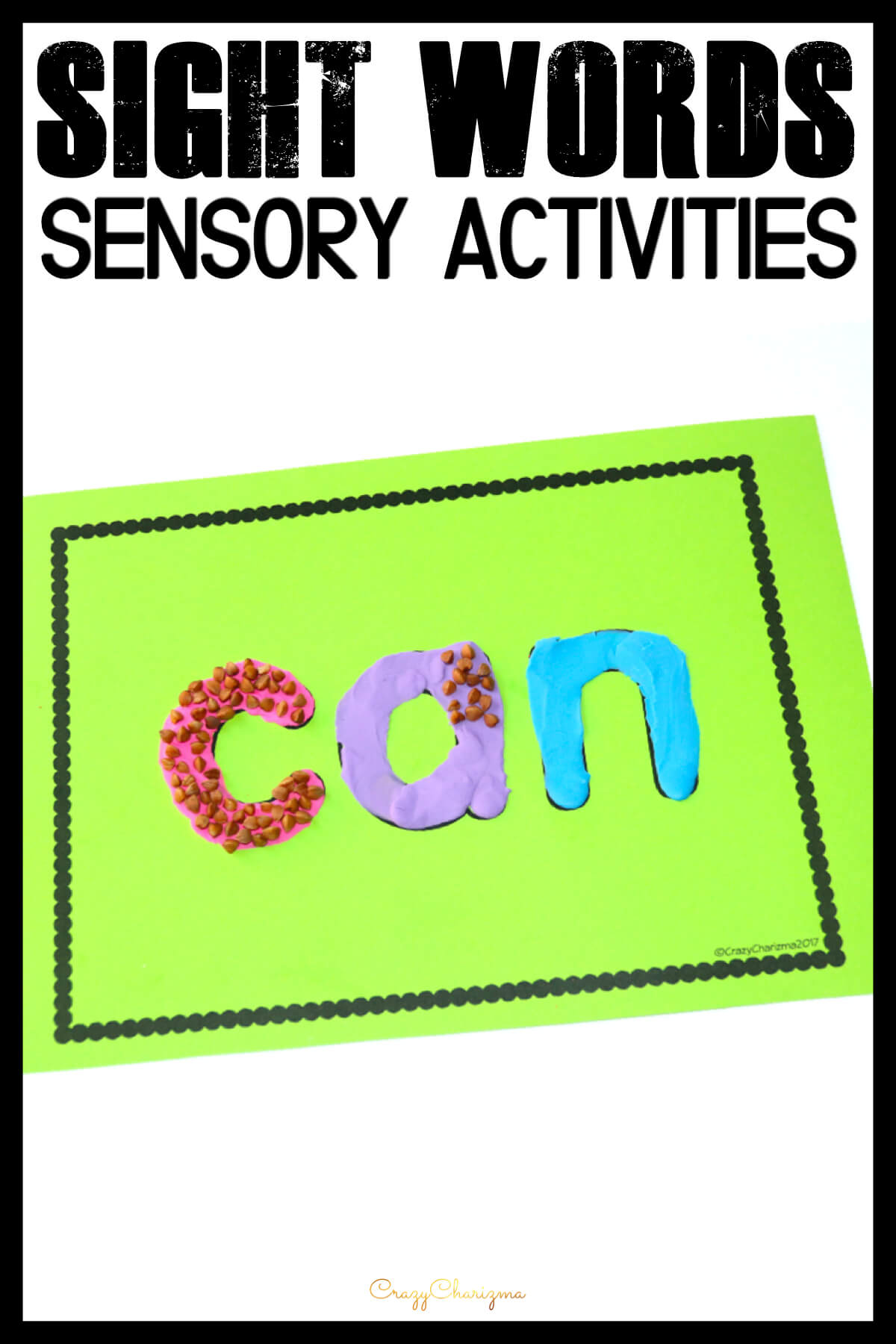 Pasta
Color various types of pasta and glue them to the words.
Sand trays
Prepare a tray with sand/colored sand and ask kids to trace sight words with fingers.
Rocks and salt
This idea comes from @sarah_bean_brooklyn.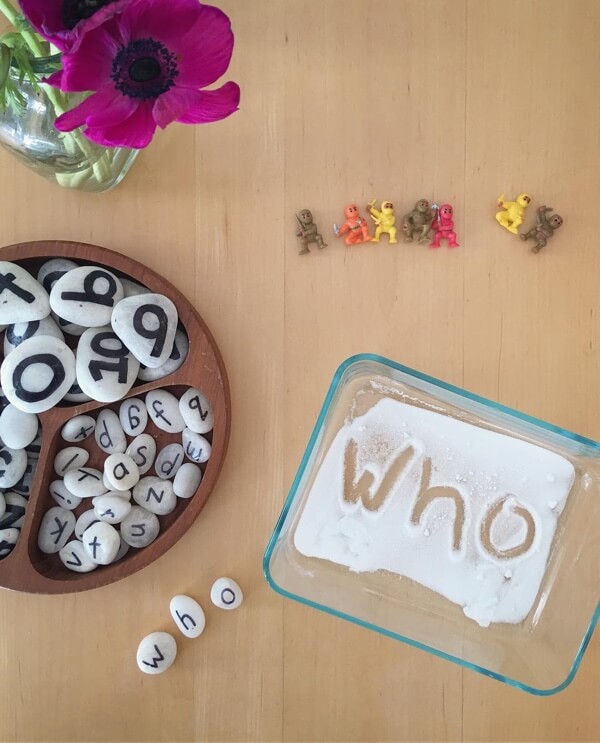 Seeds
Use flashcards with words or word mats. Prepare glue and seeds. Let the magic begin. Glue seeds to words.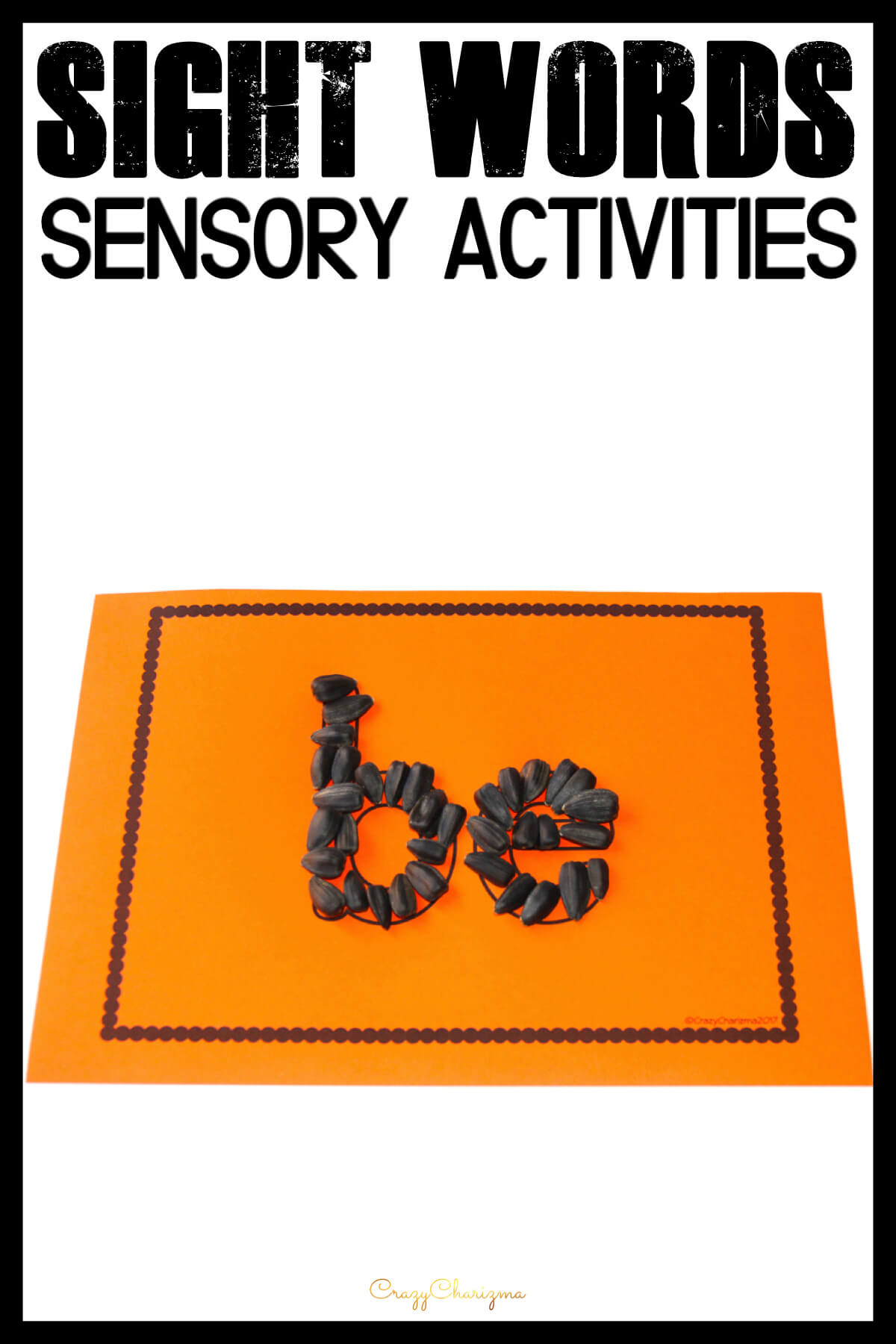 Rice
Another great variant to engage kids with sight words is glue rice on the top of words. They love this idea!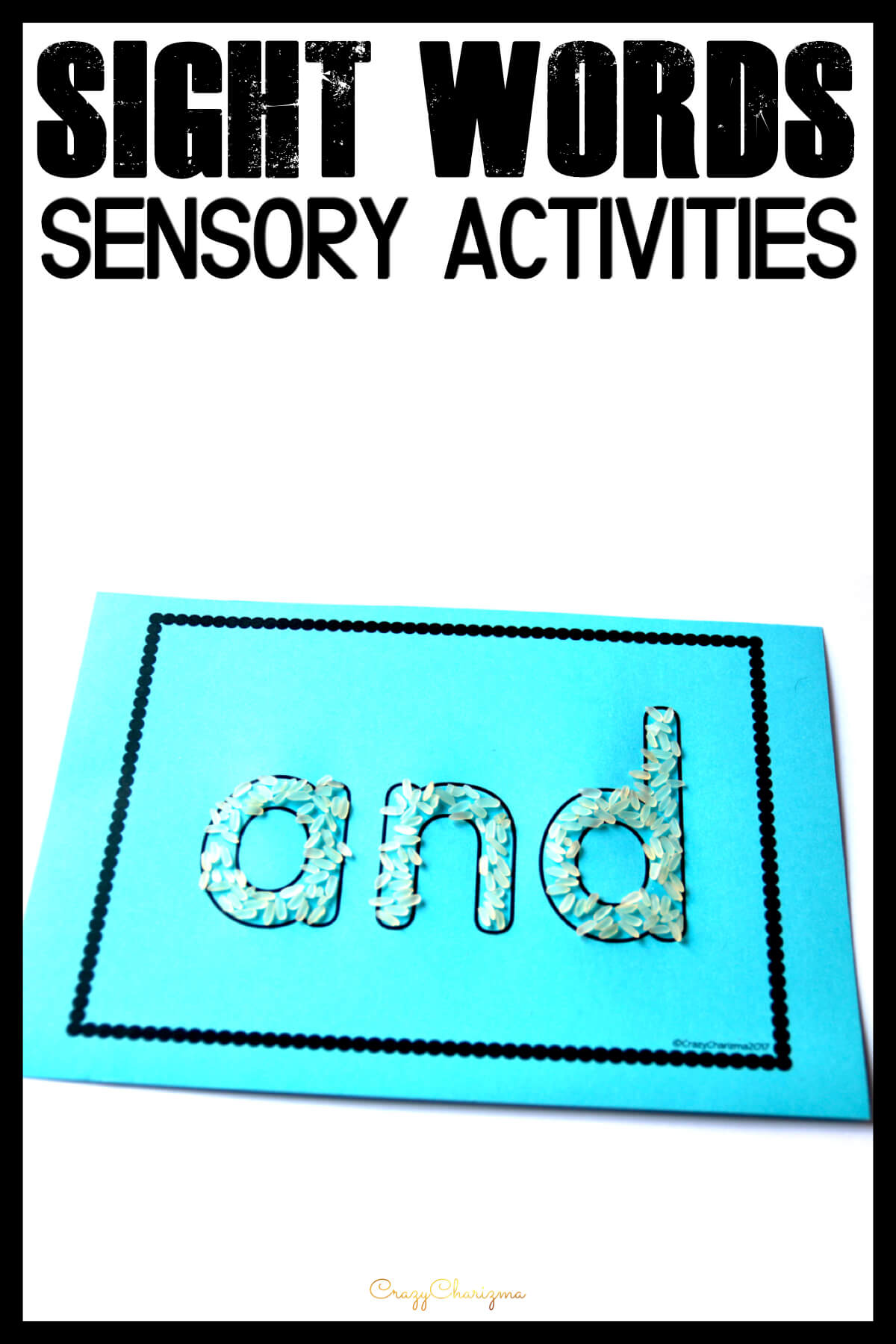 Pipe cleaners
Let kids build words with them.
Wiki Stix
Make sight words and have some quiet time with kids.
Glitter
Who doesn't love glitter? My little students adore it. They discover magic! When glitter meets glue, read sight words without any difficulties.
Yarn
With this idea, you can either write high-frequency words on paper/cardstock or print mats. Then ask kids to choose yarn of their favorite color and cut it to small parts. After that, they should trace the silhouette of the word (or one letter) with a glue stick. In the end, kids glue yarn on top of the word.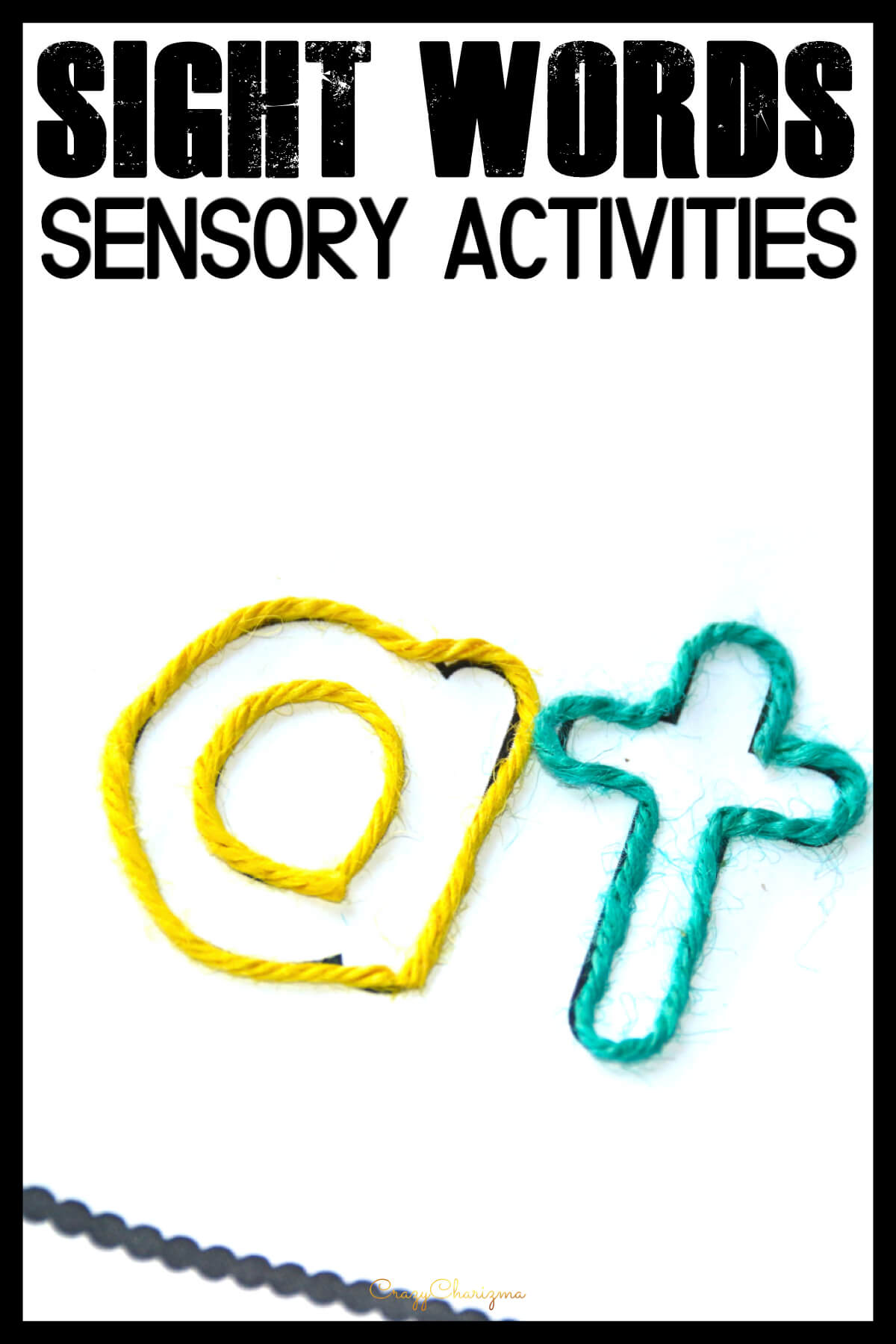 Lace
Make the letters on foam sheets yourself. Cut them out. Ask your child to draw dots along the strokes of each letter. Punch a hole in each dot using the hole puncher. Help your kid string each letter using the shoelaces or yarn. Kids can do everything themselves. They need your guidance!
Felt
Write words with a pencil on the felt. Cut them out. Print out sight words mats on cardstock. Glue felt words to the cardstock. Then decorate as you wish.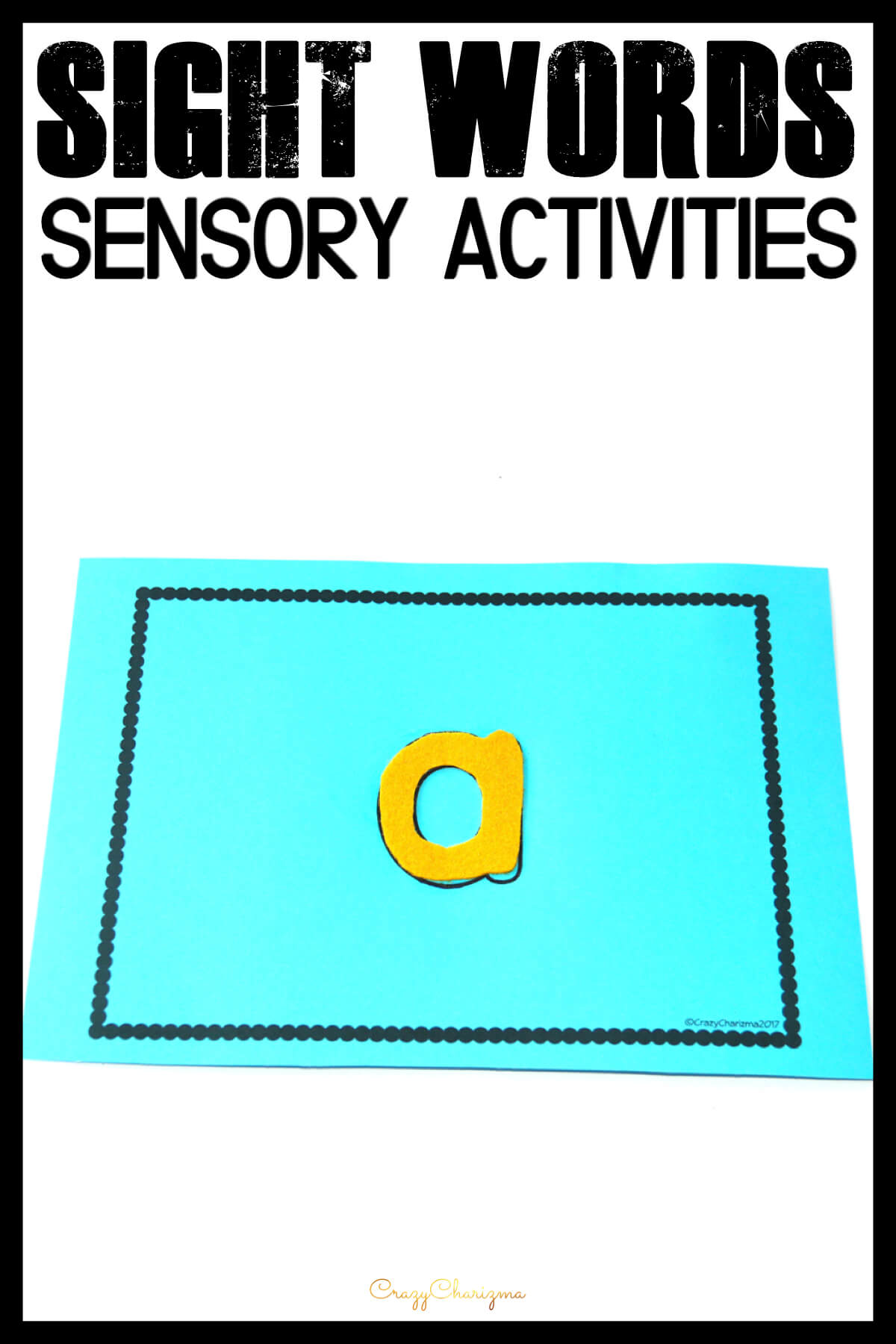 Tissue paper
This idea is pretty simple. Print out word mats on paper or cardstock. Cut tissue paper into small pieces. Then let kids glue these pieces to the words.
Foil
Prepare some object cut out from cardstock (heart, flower, emoji, car, etc.). We decided to create emojis. So we wrapped the shape in foil. Then we wrote a sight word with permanent markers. You can help kids and write the word with a pencil, then all they'll need to do is trace the word with markers.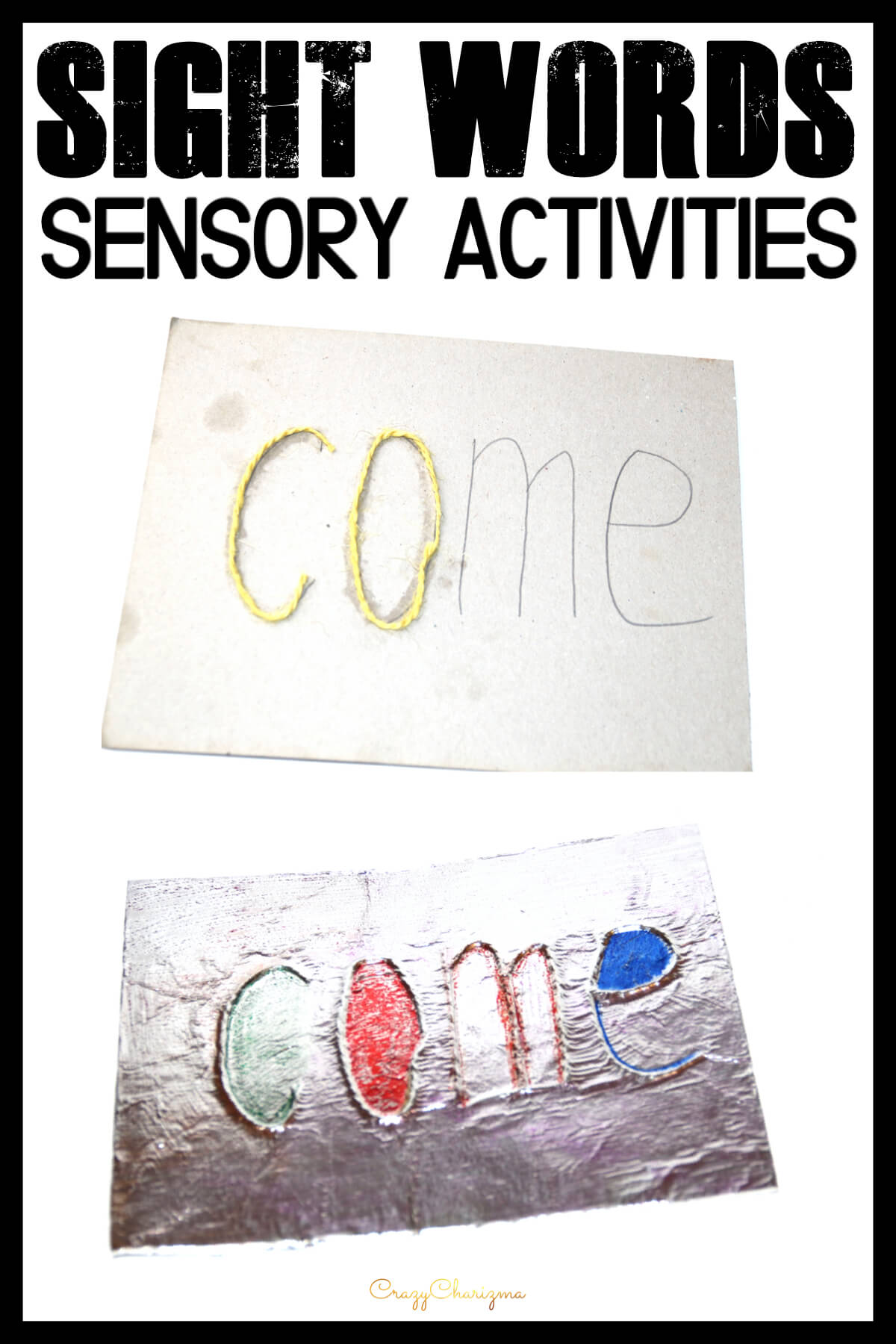 Variation. (This activity takes some time but it's worth trying!) Print word mats. "Paint" the word with a glue stick. Let it dry. Cut the foil (it must be bigger) and glue it on top. Then paint or trace words using permanent markers. (As you can see, our experiment failed a little because we used simple markers. But we turned it into magic - words disappeared!)
Free printable sight words kindergarten
Try all the sensory ways mentioned above with free playdough mats!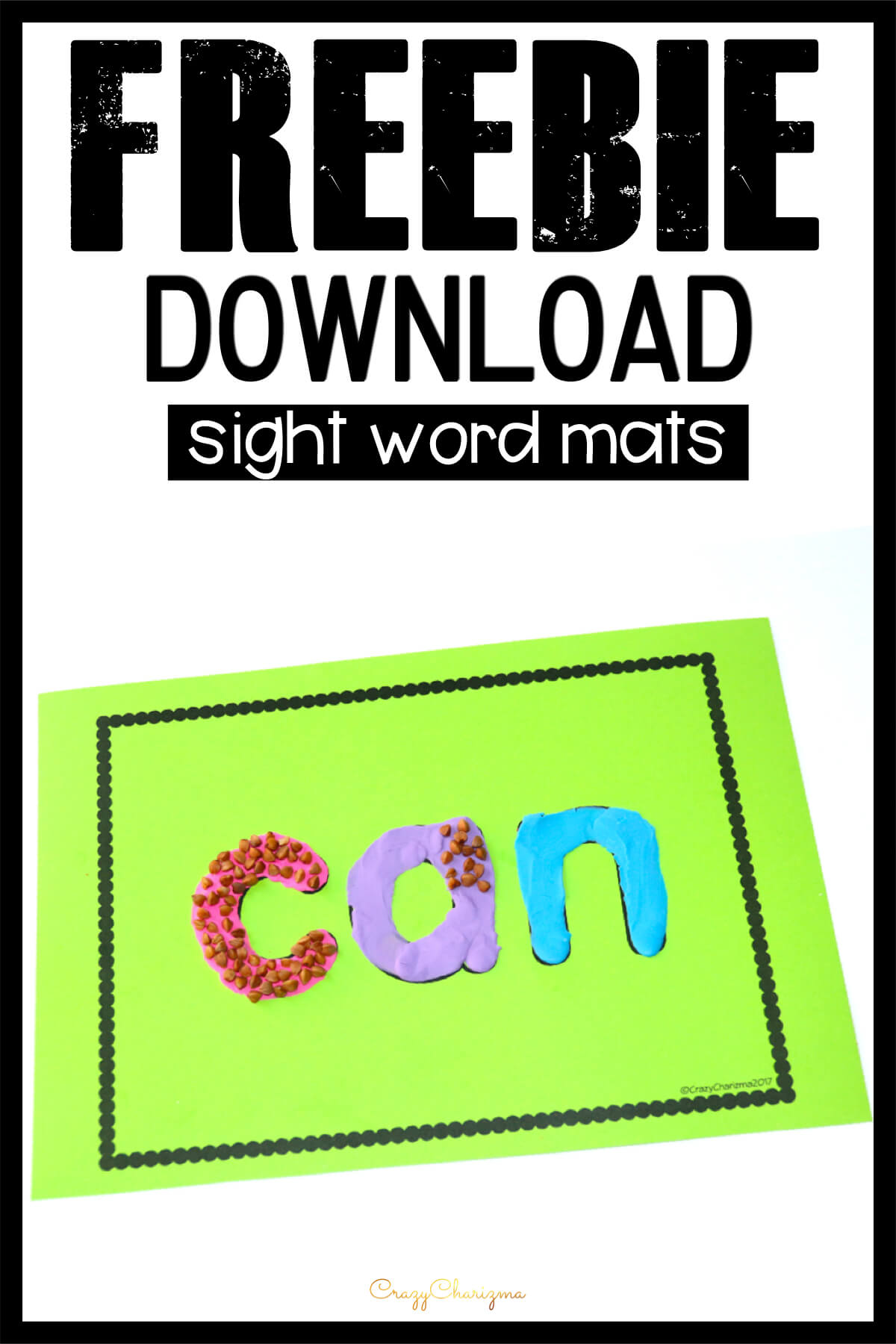 Alphabet search
I got this cool idea from @cintaandco.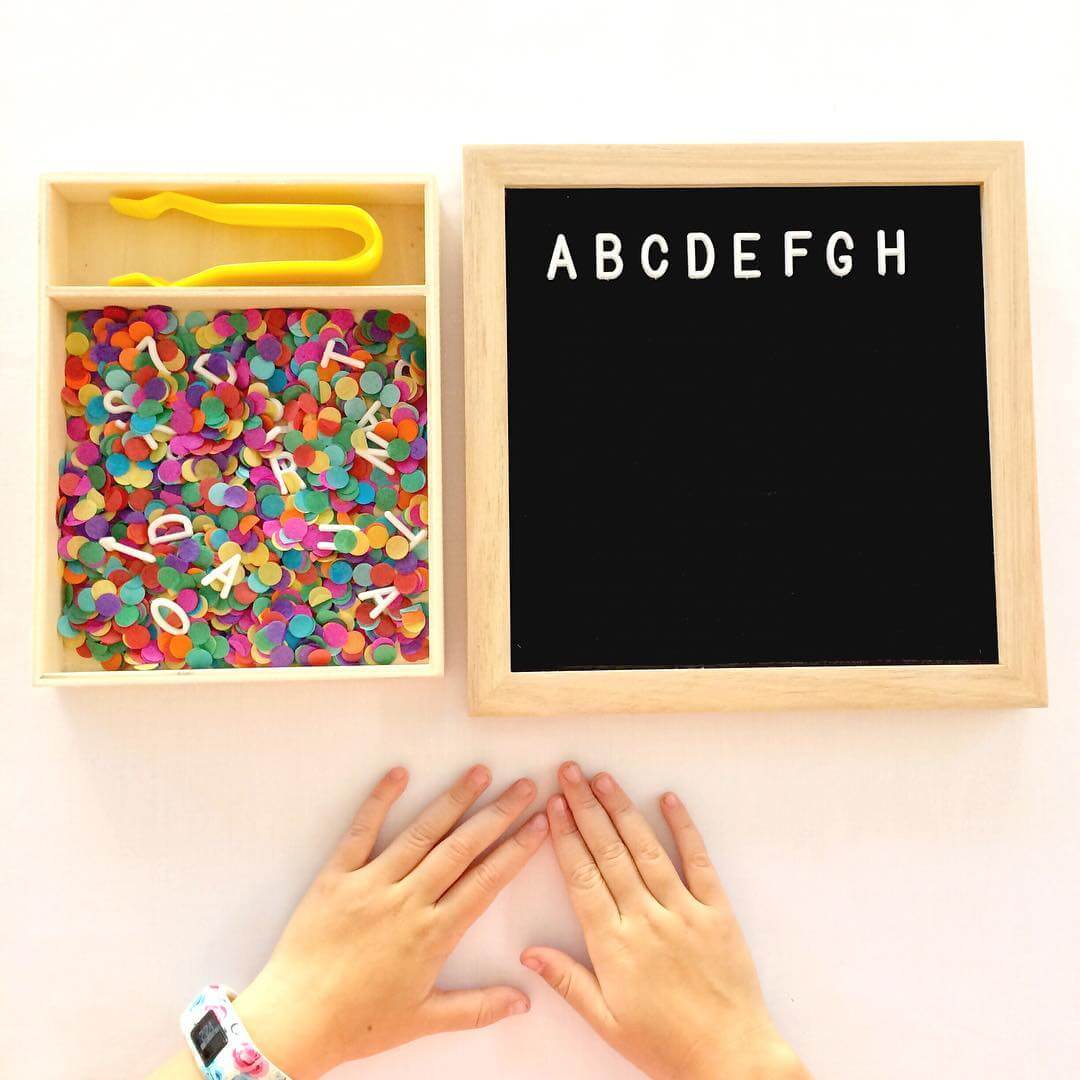 How to teach sight words: unusual ways
Watercolors + sight words flash cards
Print flashcards or sight words playdough mats on paper or cardstock. Let the kids choose their favorite color and ask them to paint words.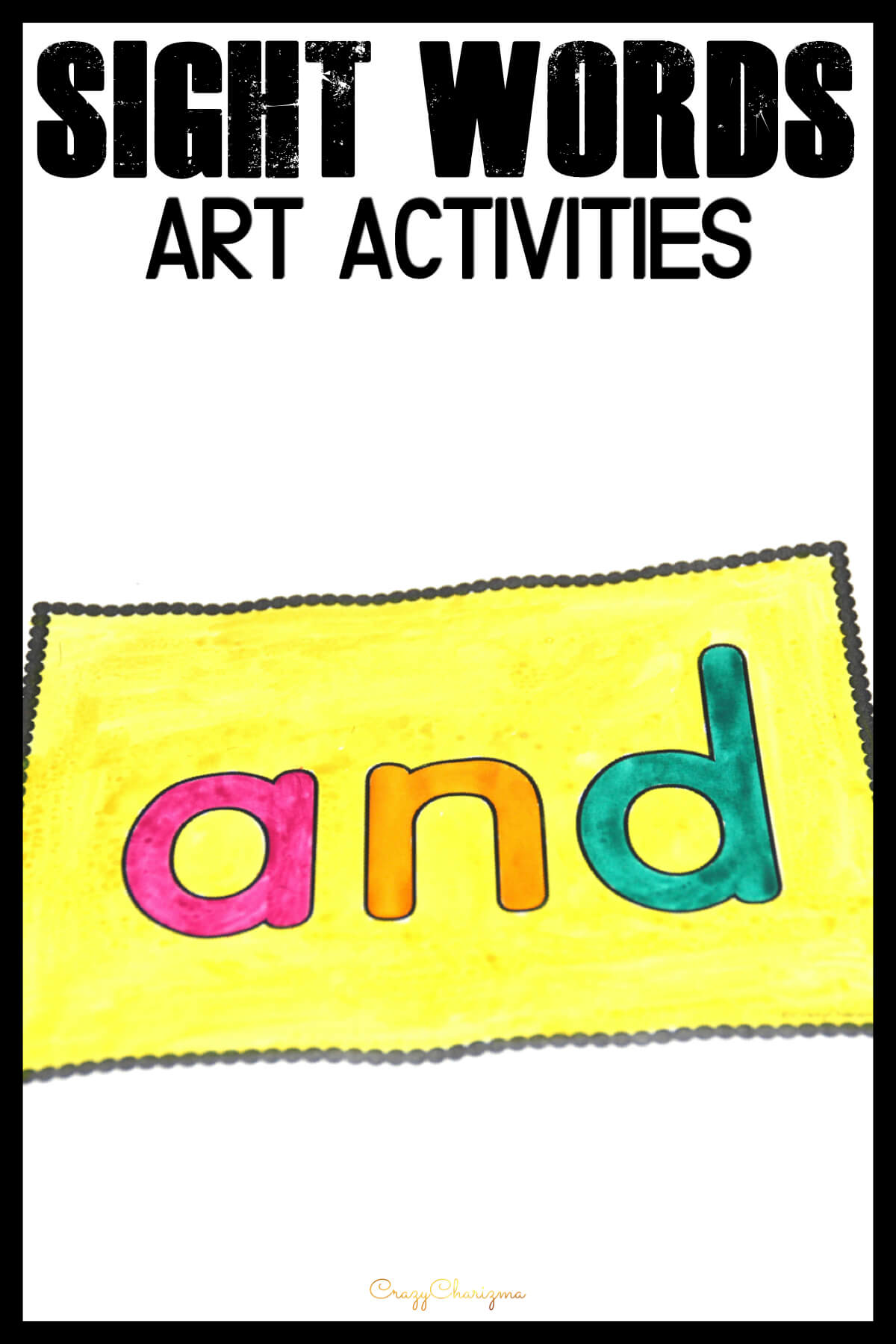 Variation. Kids will also love to paint the words with hands, fingers or q-tips.
Magic words
Use watercolors and a white crayon. Write a word with the white crayon. Then paint with watercolors. Kids will love to uncover these secret sight words!
"On the go!"
Every time kids line up for lunch or recess, they can read sight words.
High five!
That's the idea came from Carmen at Love Teach and Learn and was implemented by @the.k.files. I love it!
Sight words kindergarten songs and videos
Sing a song (on a famous tune)
Ask kids to sing a sight word on a famous tune.
Cheerleading
This way you do body spelling with kids.
Sight word videos for kindergarten
This particular video is by Jack Hartman. Let's sing sight words together!
Sight word reading games
Real & nonsense words
You can use a whiteboard for this or read the words and ask kids to decide.
Picture books
Use picture books to get the kids reading and extracting keywords from their book.
Sight word readers
These can take some time. But you can create readers together with kids. Use paper, ask kids to create a simple sentence, write it and then draw a picture.
Type in different fonts
Type sight words in different fonts and print the page. Ask kids to read words and circle their font (assign one font to every kid).
Magazines
Cut letters out of magazines and let the kids search the words.
Sight word practice (writing)
Dry erase tape
This idea comes from @suzannes_plans. Find out how she makes the tape.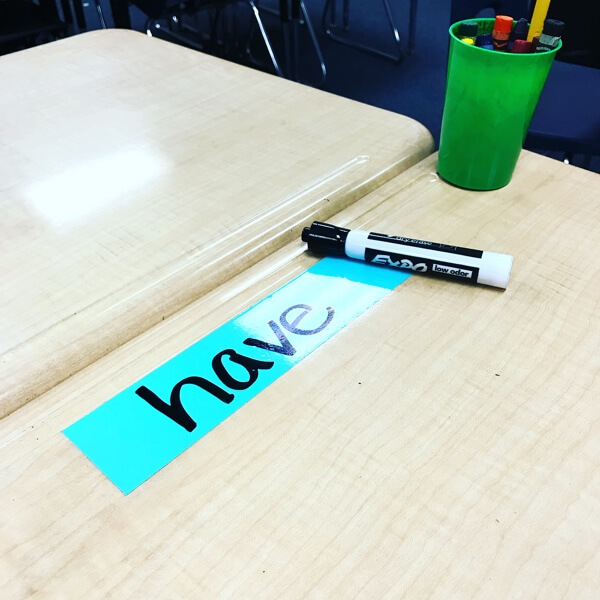 Paint bags
Use a ziplock bag with paint inside. Ask kids to write or trace sight words.
Trace
Use fancy pens / pencils / markers / crayons.
Box them up
Students complete sight word letterboxes. They need to fit the words into the correct boxes.
Sight word chips
This idea comes from @findthelittlemind. Read the caption below!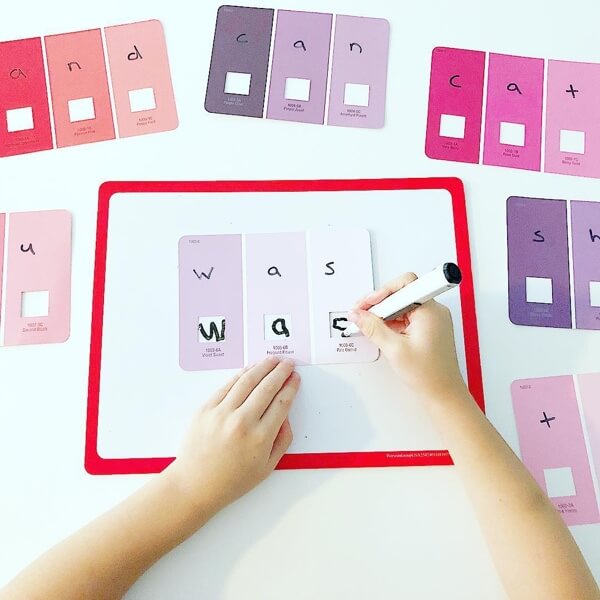 Have you tried these ways of teaching sight words?
How do you teach sight words? Leave your ideas in the comments below!
Please, spread the love.
Pin this or share.