Practice beginning, middle and ending sounds with CVC words activities. Check out digital word work games for your kids. Perfect for phonics centers, literacy centers, whole group, small group, and homework.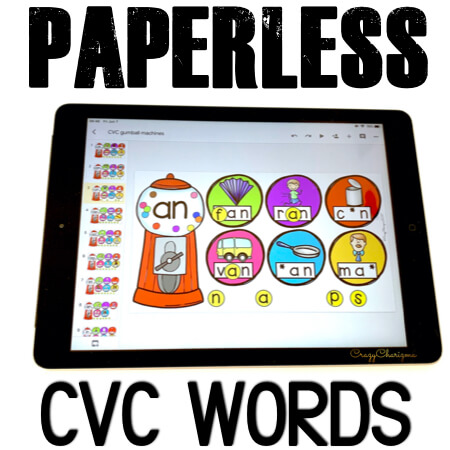 Teachers are saying...
"My kinder students completed their first google classroom assignment yesterday. I LOVE that they had an appropriate task to complete using technology. We will absolutely be doing more assignments this way. Thanks for teaching me how to do this!!!"
"I used it as a station."
"Great resource. I was looking for a word work activity for my students to use on our chromebooks."
What CVC words are practiced?
bat, cat, hat, mat, rat, fat
ham, jam, ram, dam, yam, mam
can, fan, ran, man, pan, van
tap, nap, map, cap, sap, gap
pad, lad, mad, sad, bad, dad
wag, rag, sag, tag, bag, hag
vet, wet, net, pet, jet, met
hen, pen, ten, men, den
win, tin, pin, fin, kin, bin
sit, bit, hit, pit, fit, kit
big, rig, pig, dig, fig, wig
hip, sip, tip, rip, dip, lip
dot, hot, rot, cot, tot, pot
pop, mop, cop, top, pop, hop
hog, jog, dog, log, fog, cog
rug, jug, bug, pug, mug, hug
run, bun, nun, gun, sun, fun
bed, fed, peg, wed, beg, keg
box, cod, cob, rob, fox, rod
pup, cup, cut, nut, bud, mud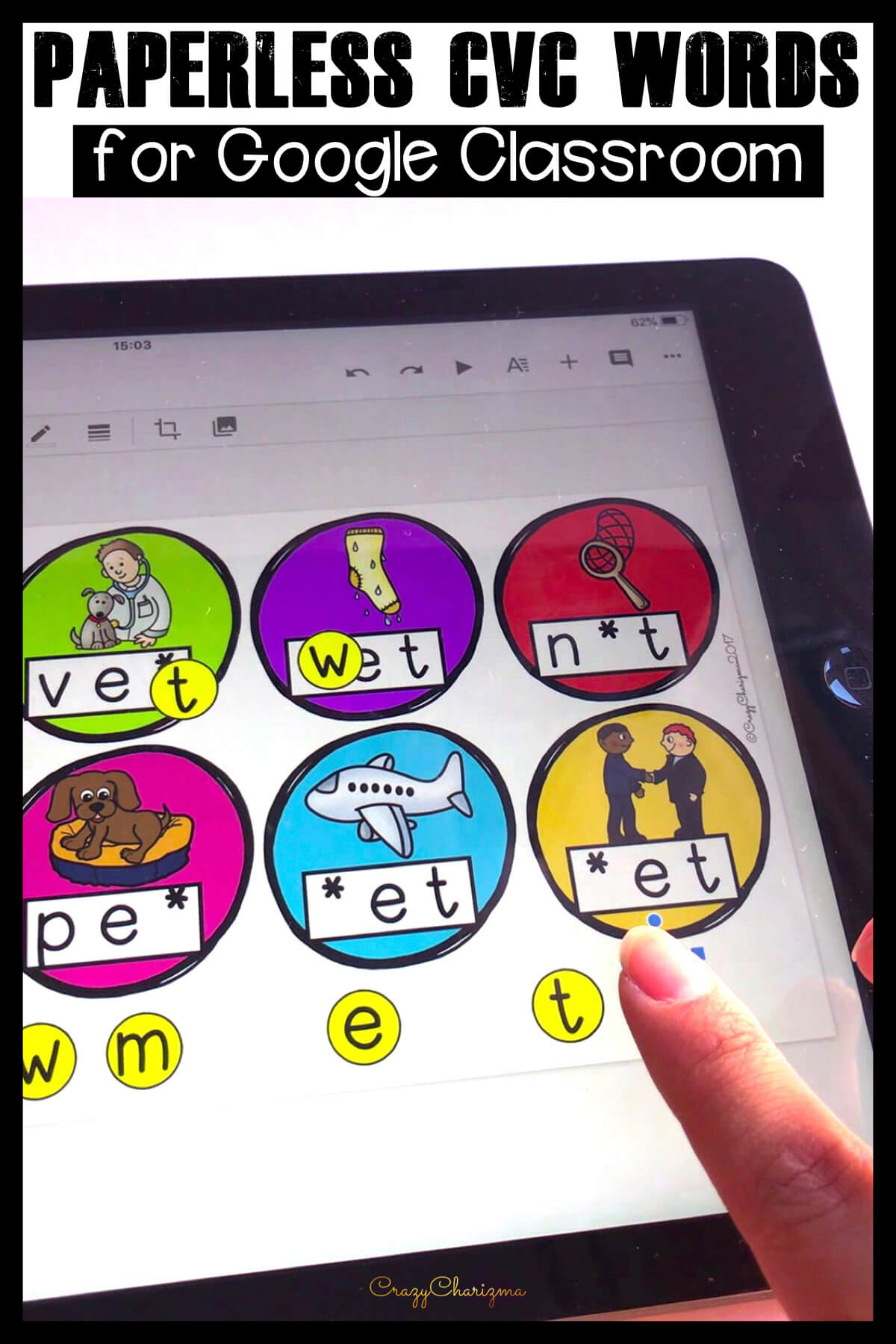 Google Classroom Activities set includes:
Teacher Notes pdf (with the link and directions to access Google Slides)
20 interactive slides with moveable pieces
These paperless activities can be used on Chromebooks, Android Tablets, iPads, laptops, smart boards and other devices. The games are perfect for kids in pre-k, kindergarten, first and second grade. All the slides work and can be used interactively ONLY IN EDIT MODE!
Want to wishlist this set? Pin for later.
Got questions about Google Classroom? Check out these posts.