Looking for engaging winter CVC word work? Try these seasonal activities for Google Classroom™. Kids will love to help polar bears to read!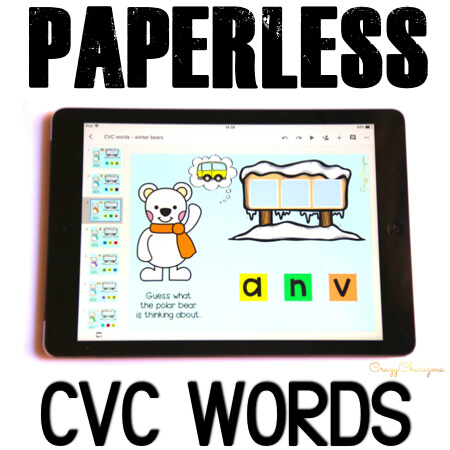 What CVC words are practiced?
cat, rag, van, jam, mad, cab, tap, vet, hen, bed, leg, pin, kit, pig, lip, hop, fog, rot, rob, rod, pug, run, cup, nut.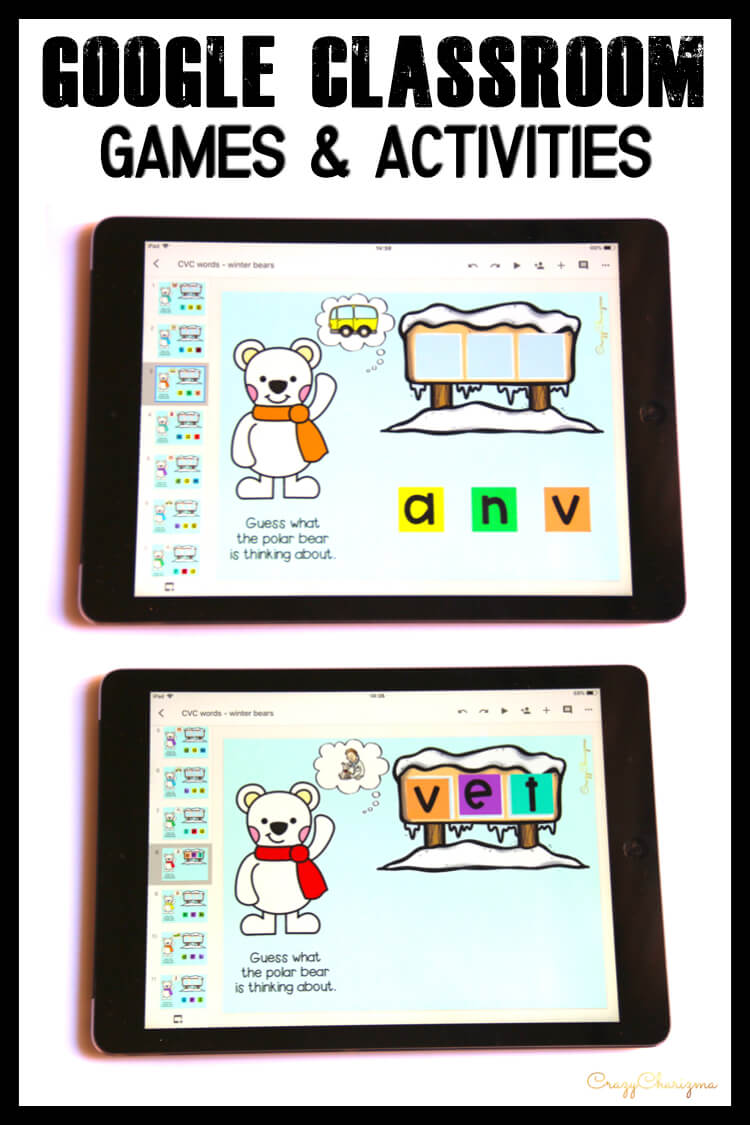 Google Classroom Activities set includes:
Teacher Notes pdf (with the link and directions to access Google Slides)
24 interactive slides with moveable pieces
These paperless activities can be used on Chromebooks, Android Tablets, iPads, laptops, smart boards and other devices. All the slides work and can be used interactively ONLY IN EDIT MODE! The games are perfect for kids in prek, kindergarten, first and second grade.
Want to wishlist this set? Pin for later.
Got questions about Google Classroom? Check out these posts.