Need engaging Addition to 10 activities for distance learning? Have fun with this math center. Kids will add numbers and drag moveable pieces with the correct answer. Pictures of dinos will help! This paperless set is perfect for Google Classroom and Google Slides.
What will you get in this set?
✔ Teacher Notes pdf (with the link and directions to access Google Slides)
✔ 45 interactive slides with moveable pieces
Number of slides: 45
Common Core Standards addressed: K.OA.A.1
Grade Levels: PreK, Kindergarten, 1st, Homeschool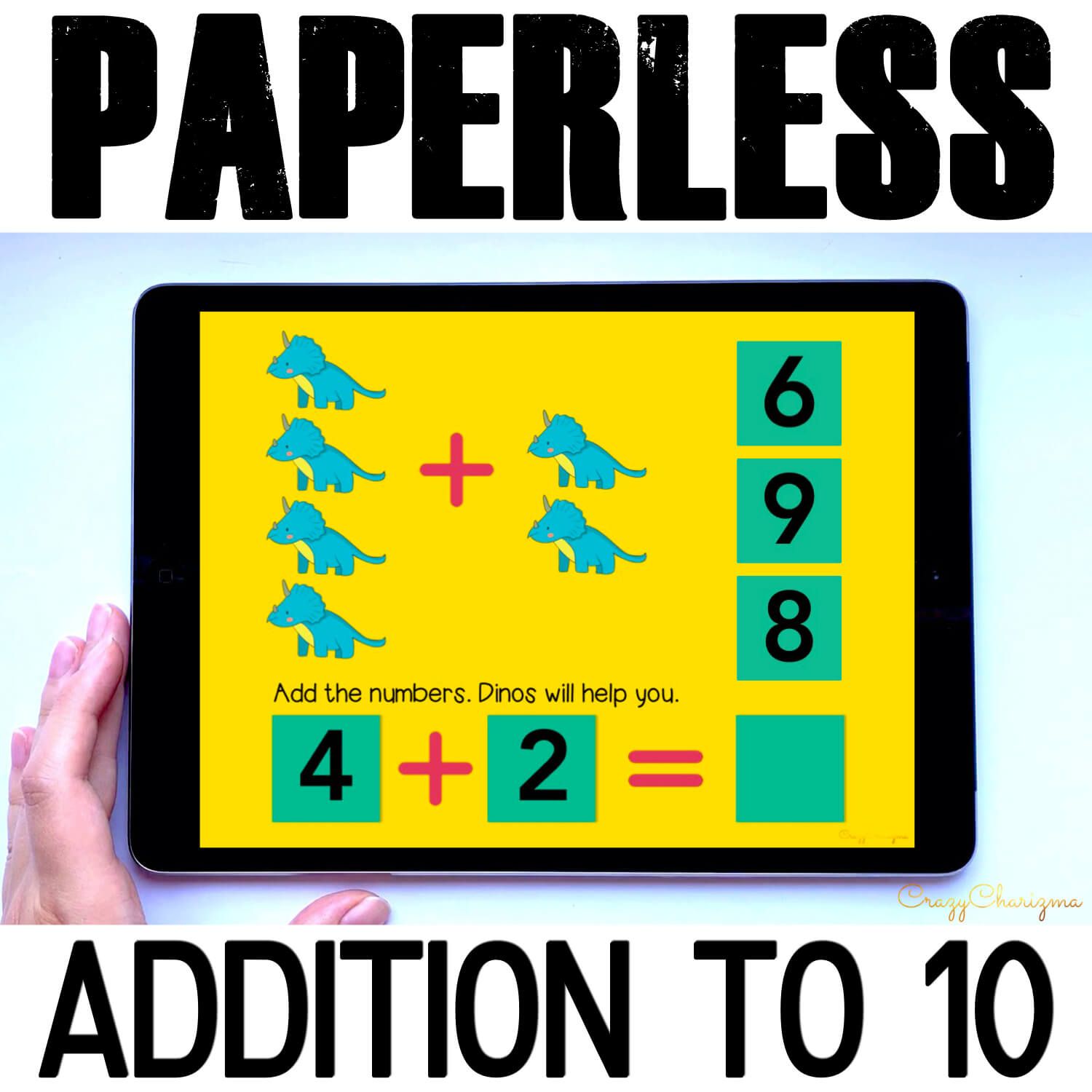 See the Google Classroom Game in action
Great for addition with my kids.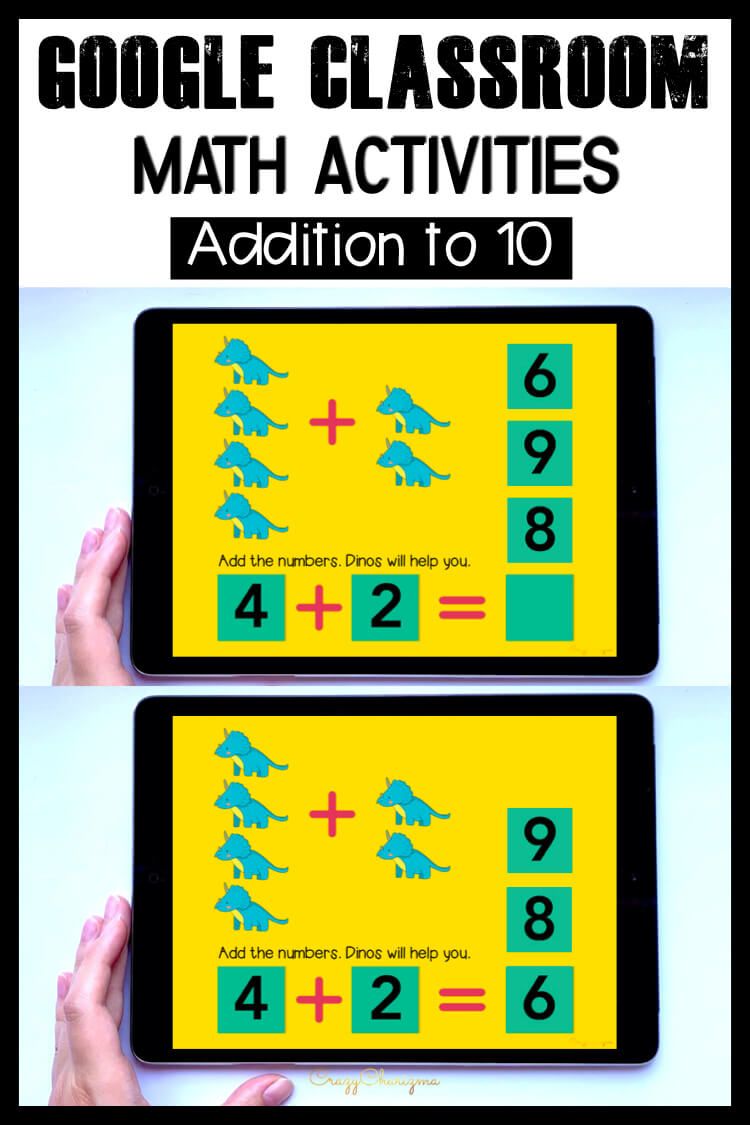 Remember that all the interactive parts (moveable pieces) work correctly in EDIT MODE.
Watch this video to understand what EDIT MODE means.
Want to wishlist this set? Pin for later.
Got questions about Google Classroom? Check out these posts.