Need engaging Addition to 10 Google Slides practice? Have fun with this math center. Kids will add numbers and drag moveable pieces with the correct answer. Pictures of dinos will help! This paperless set is perfect for Google Classroom and Google Slides.
WAIT! Before buying this set, save 30% and grab this set in the bundle!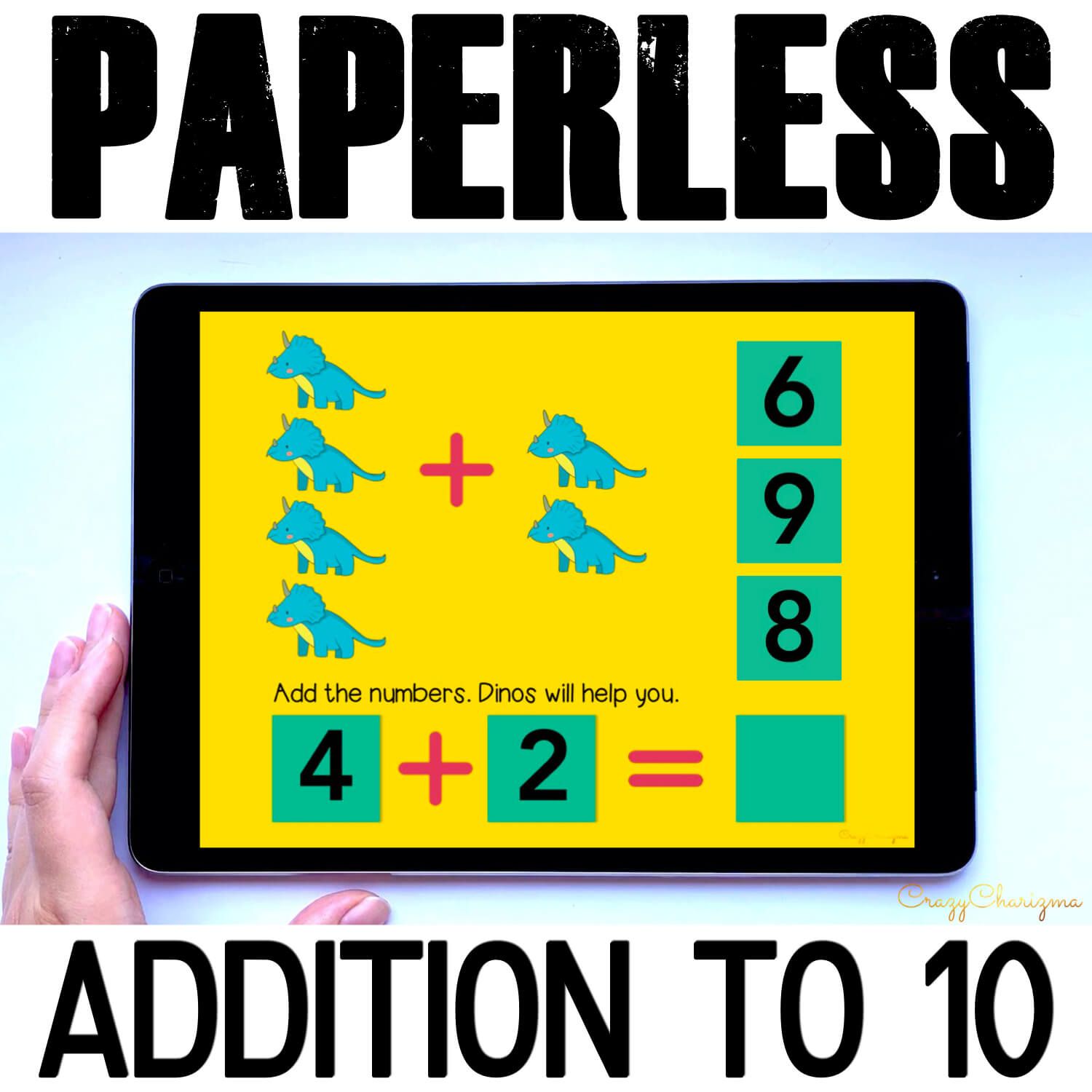 See the Google Classroom Math Game in action
Great for addition with my kids.
This set includes:
Teacher Notes pdf (with the link and directions to access Google Slides)
45 interactive slides with moveable pieces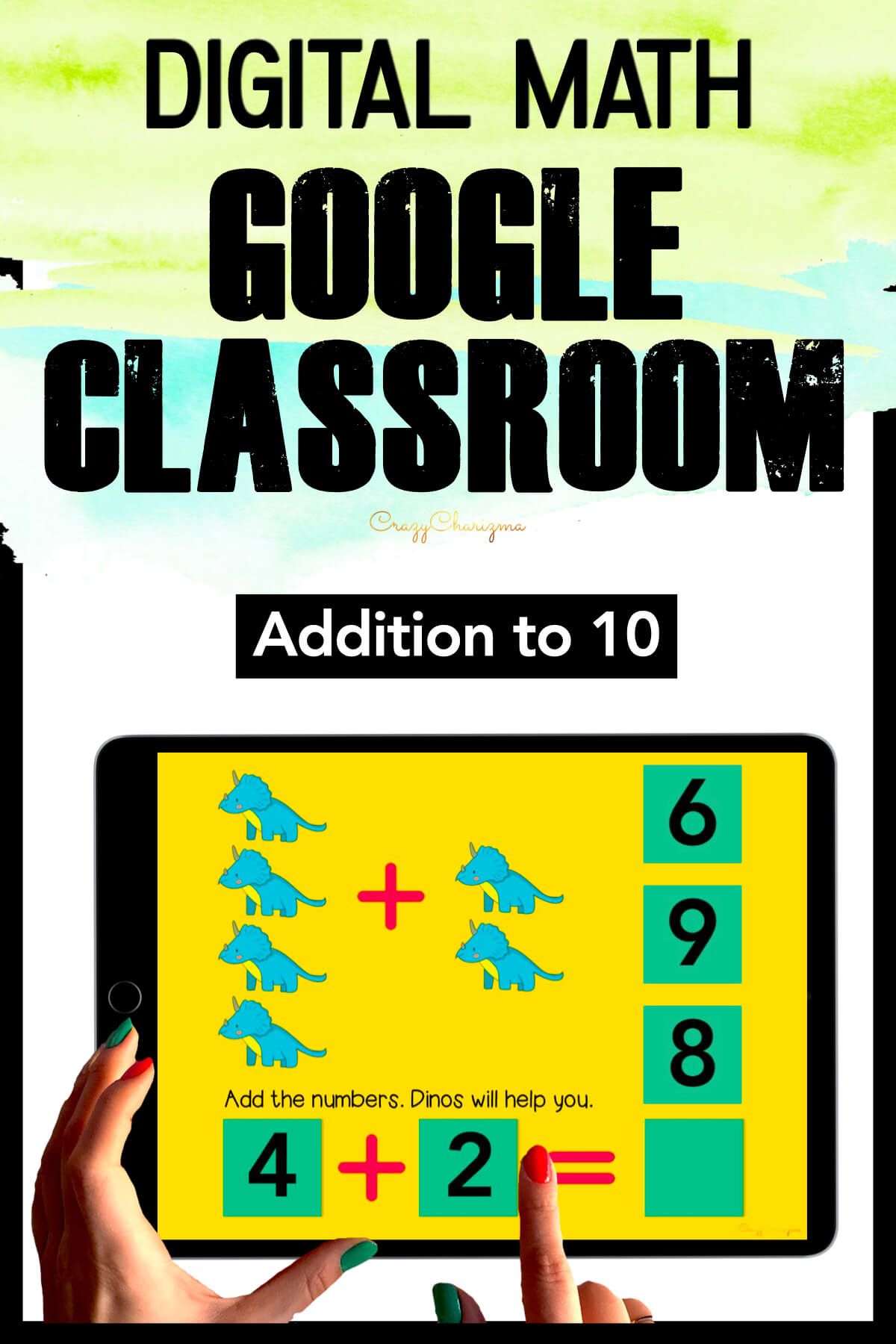 You can use these paperless activities for:
morning work
centers
assessment
homework
early finishers
independent practice
smartboard activities
PowerPoint activities (just save the original file in Google Slides as PPT and use in edit mode on any device so that moveable pieces would work here as well)
virtual lesson follow-up
asynchronous learning, etc.
Look inside this set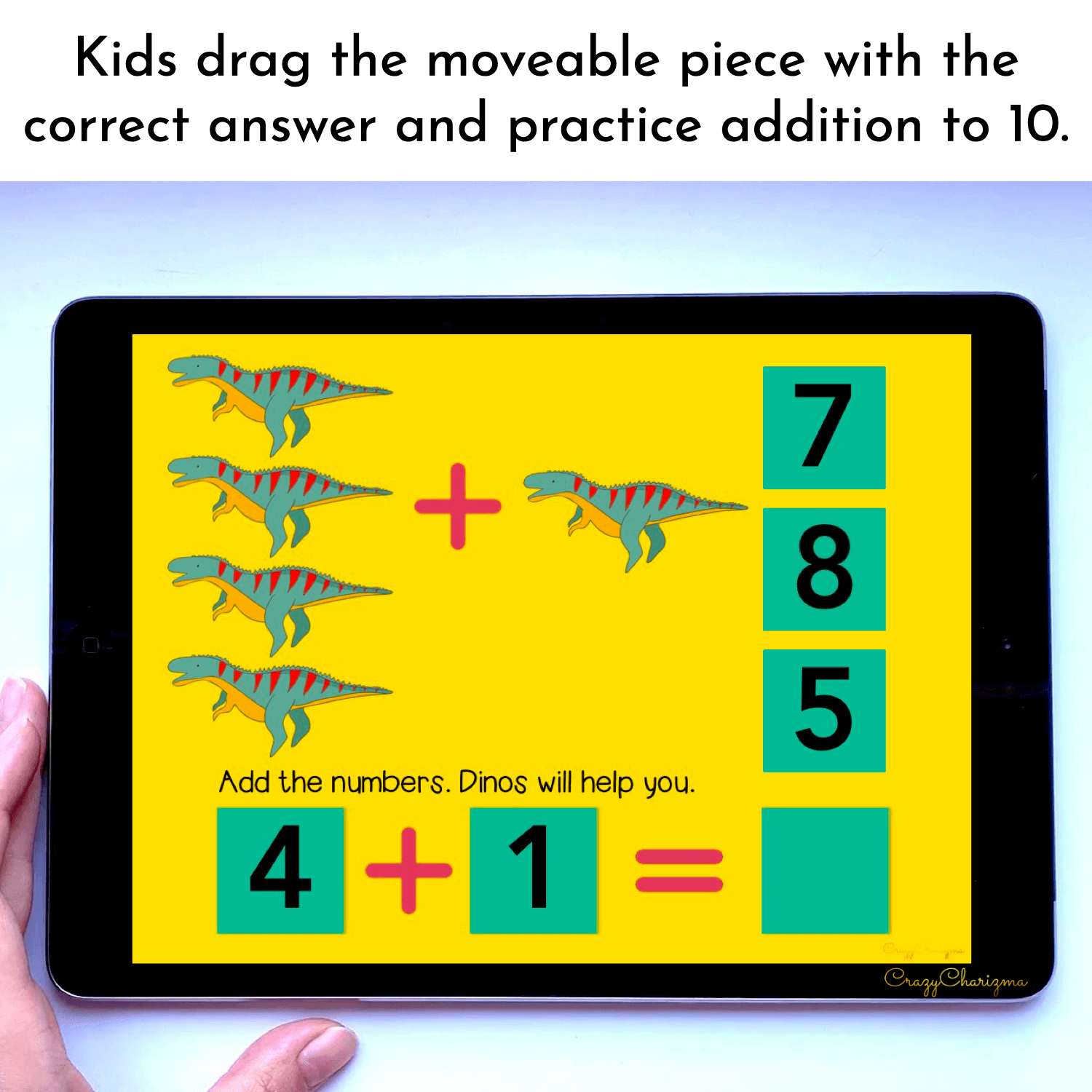 These paperless activities can be used on Chromebooks, Android Tablets, iPads, laptops, smart boards and other devices. The games are perfect for kids in prek, kindergarten, first grade, and second grade. All the slides work and can be used interactively ONLY IN EDIT MODE!
Watch this video to understand what EDIT MODE means.
By the way, this set in also included in the following bundle. Save money and check it out.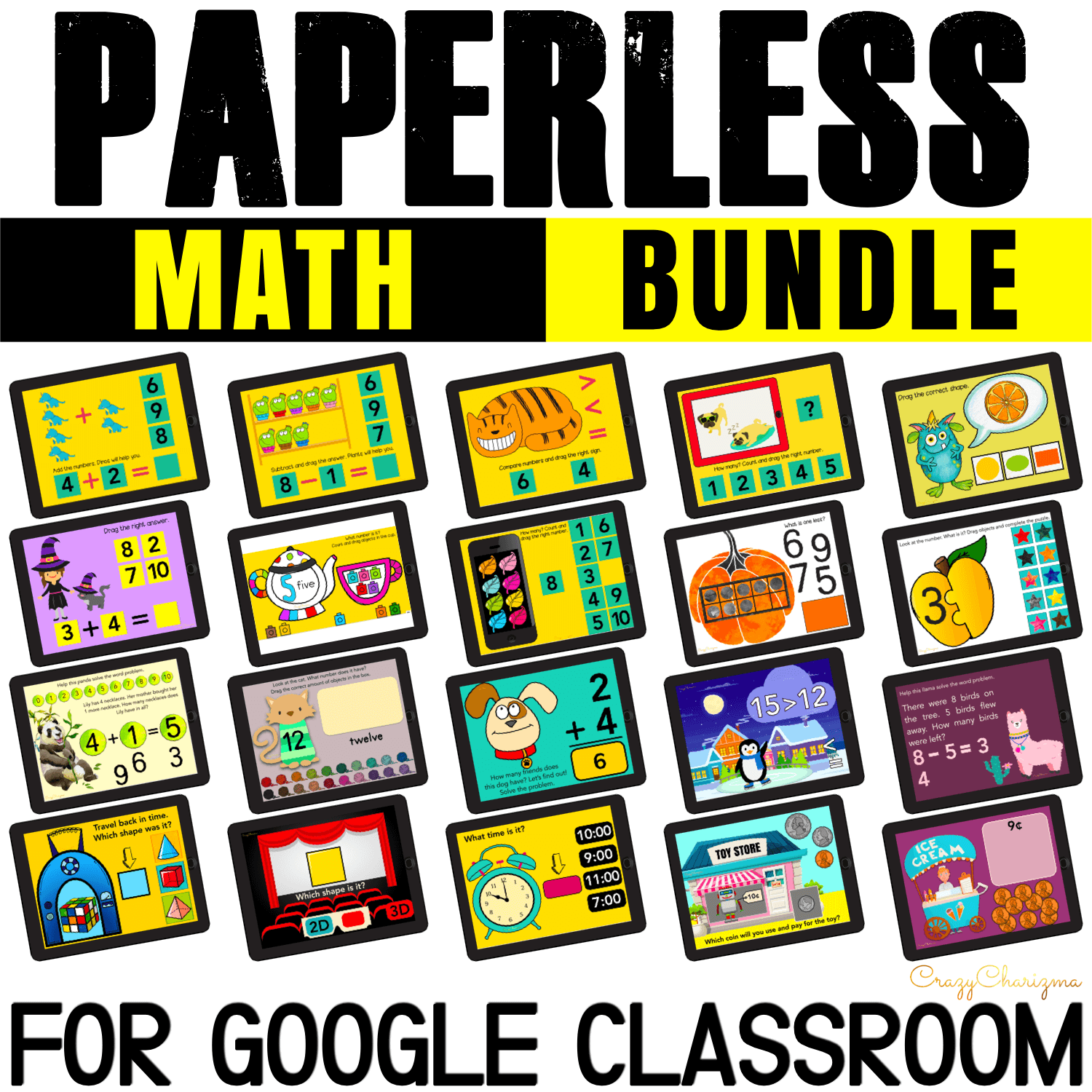 Want to try? Download the freebie!
Need free math games for Google Classroom? Check out these interactive activities and practice various math topics in kindergarten.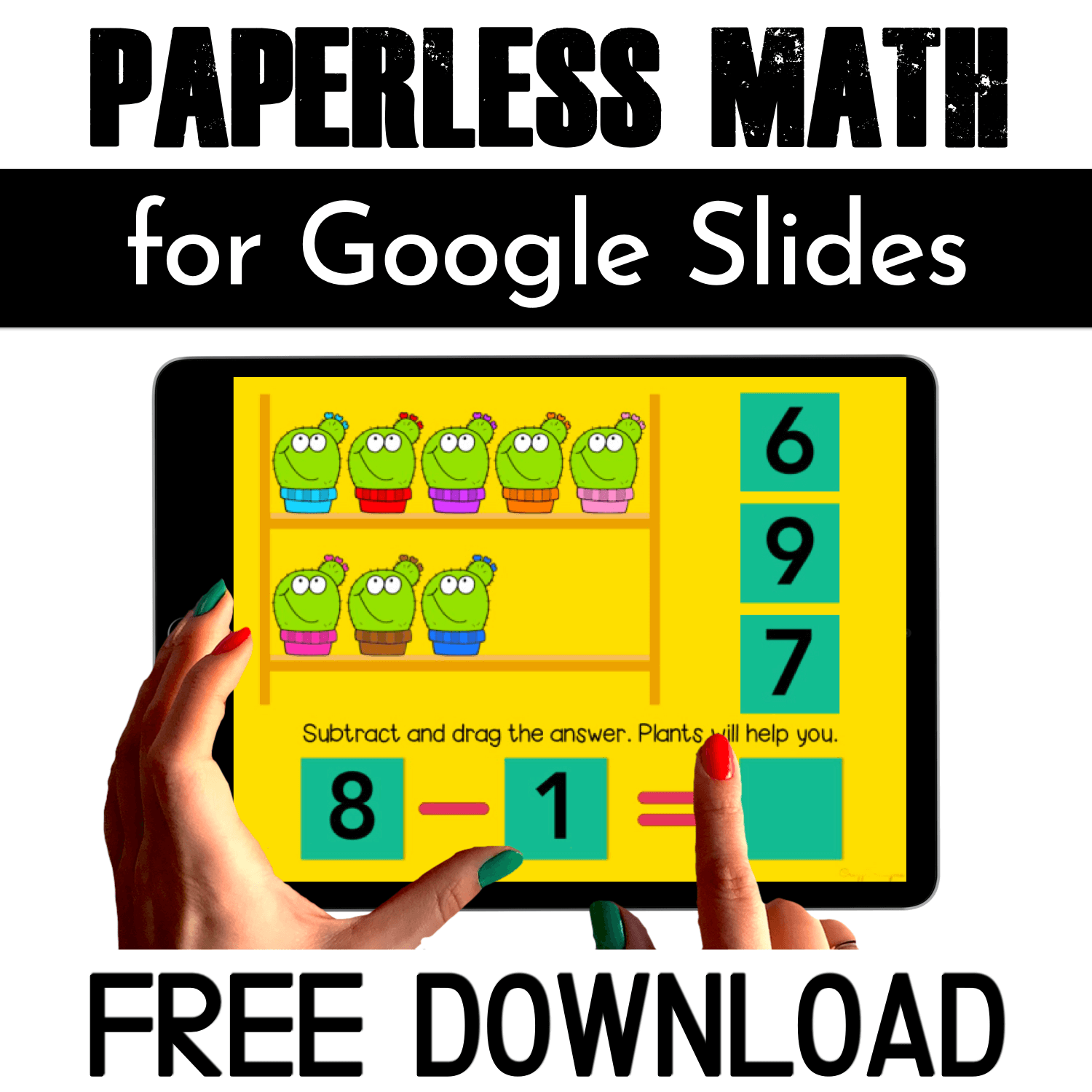 Got questions about Google Classroom? Check out these posts.