This post with a video is all about how to celebrate the end of the year with your young students. Discover memorable end of the year celebration ideas and engaging activities.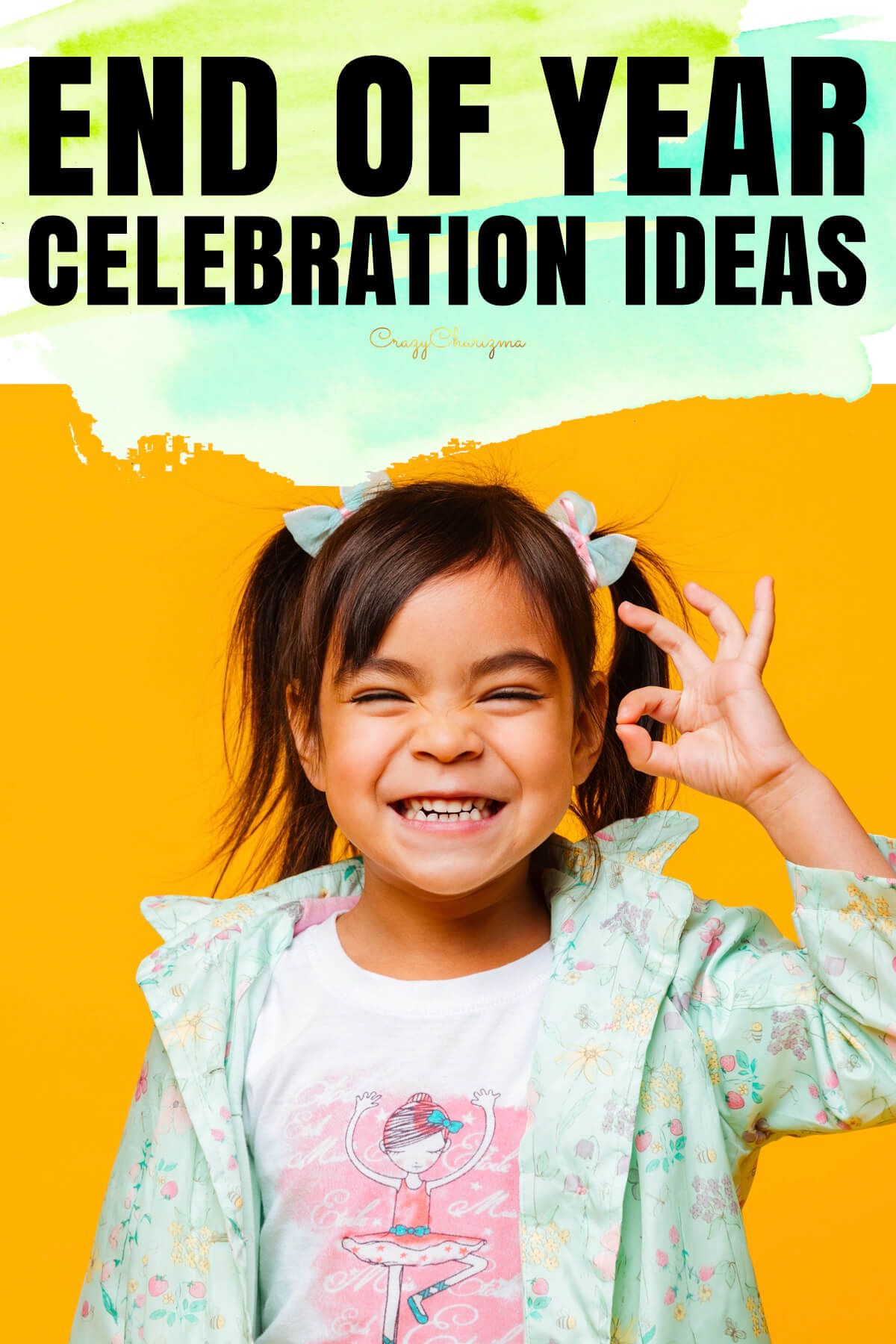 Want to save for later? Pin this to your board or share.
Memory Book
Check out this end of the year activity. It is a mixture of writing, an interactive notebook, a craftivity and a lollipop. It also has a digital version for Google Slides and Seesaw (perfect for distance learning or hybrid).
Free End of Year Printables
Need quick and easy-to-use writing pages for kids? They will reflect on what they loved this year and write about memorable moments and people. Download the freebie by filling out your personal email address.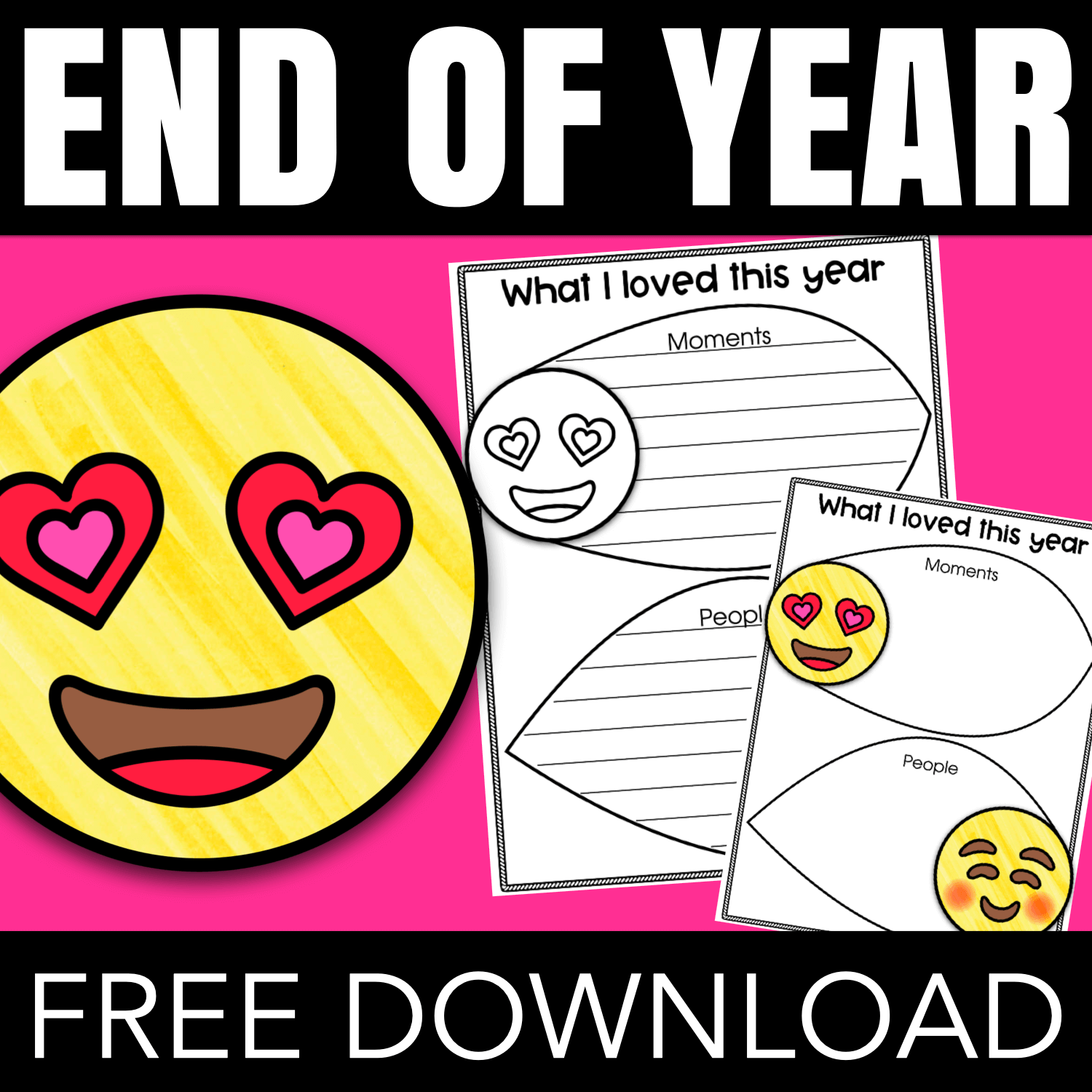 Community Building Activity
Use the stars freebie! It will help to build the community and team spirit. Download the freebie here.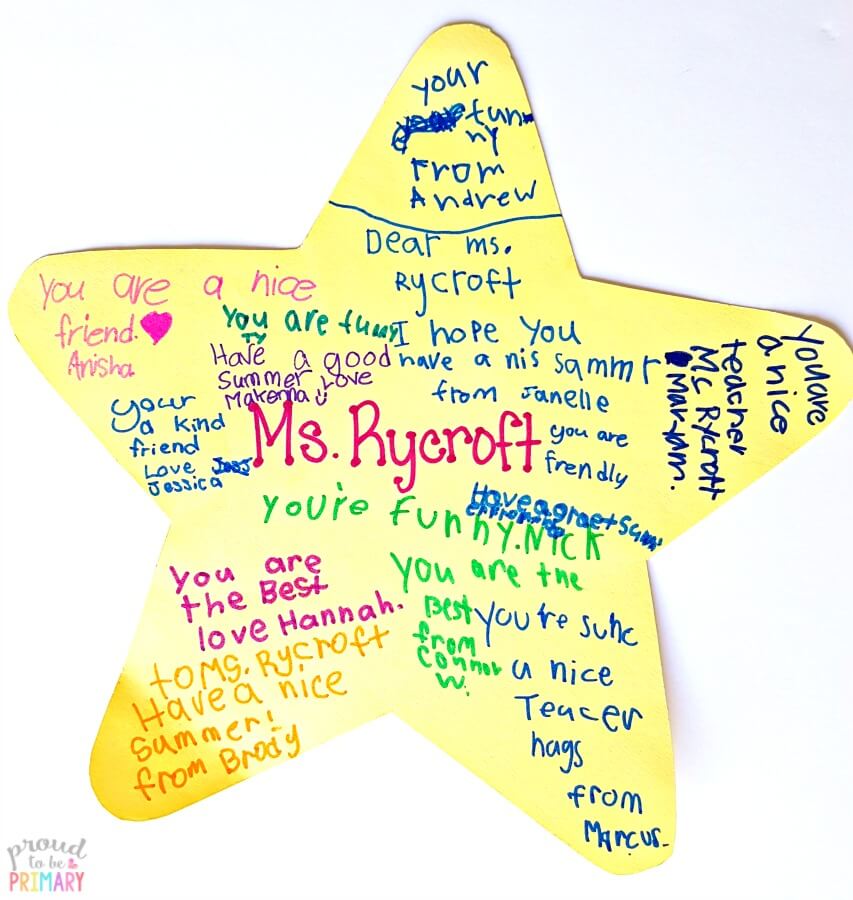 End of the Year Countdown Ideas
Art
Bubbles
Crayons
Dance party
Exercise
Friendship bracelets
Game day
Hat day
Ice pops
Joke day
Kind - do something kind
Building with LEGO's
Masks
Night picture
Orange day - wear orange
Playdough
Q painting with q tips
Run with Ms. Paredes at recess
Shaving cream
Toy day - 5 minutes to play at table
Unicorn day - video to draw the unicorn
Voices - Record voices and see if the kids can identify the voice
Wishing well
X tic tac toes
Yard map
Zebra picture
Great thanks to Margaret Anne Paredes for all these ideas!
Kindness Activity for Social Emotional Learning
Check out emojis which are perfect for social emotional learning! Kids will write about their classmates and use positive character traits.
End of the Year Writing Prompts
Check out these high-interest, no-prep writing prompts all about the End of the Year. Your students will write why they love school, what they will miss about school, their favorite school subject, and much more!  These are sure to be a class favorite!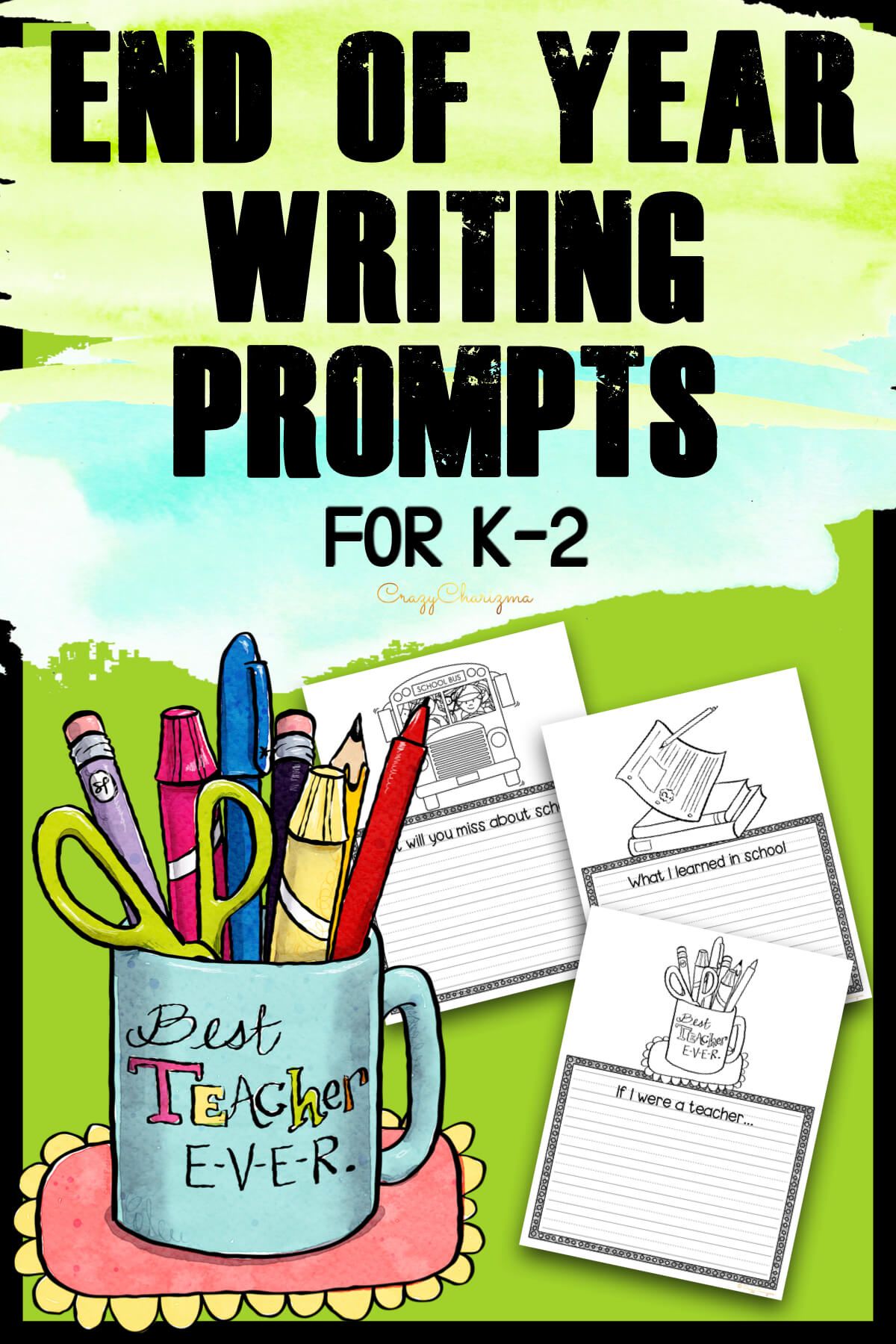 End of the Year Poem
Personalize the poem with your students' names and your name! Download the freebie here.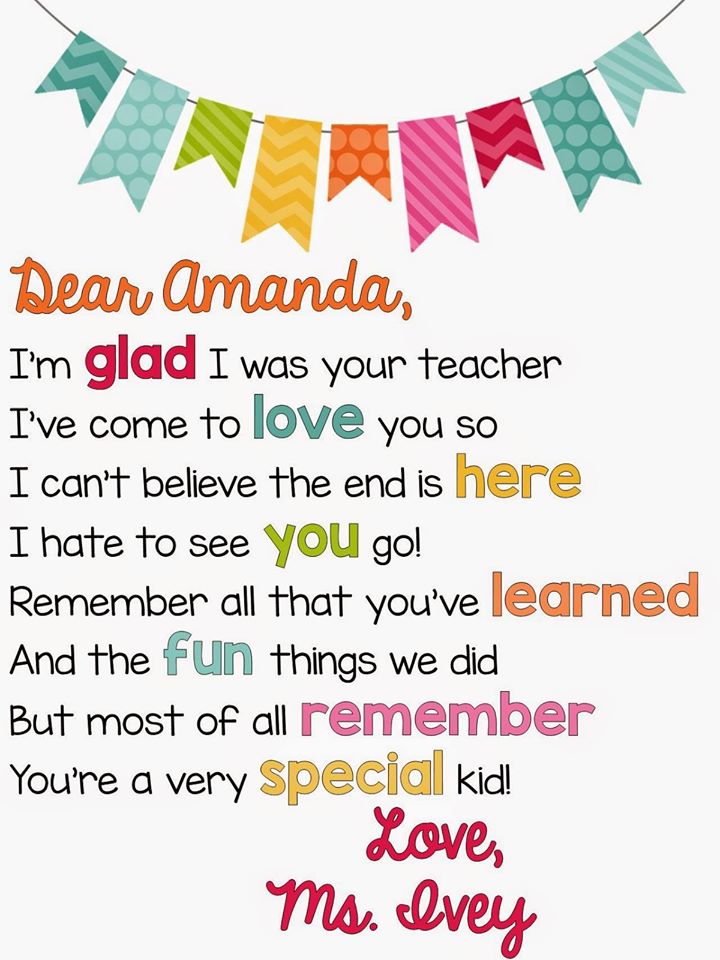 Digital All About Me Activity
Kids use Google Slides and tell about them using images, videos, gifs. They can present this information and discover new facts about their classmates.
End of the Year Gifts
Bookmarks
Books
Attention and Love
Make Bookmarks with Wordle
You can visit this site and make personalized bookmarks for your students.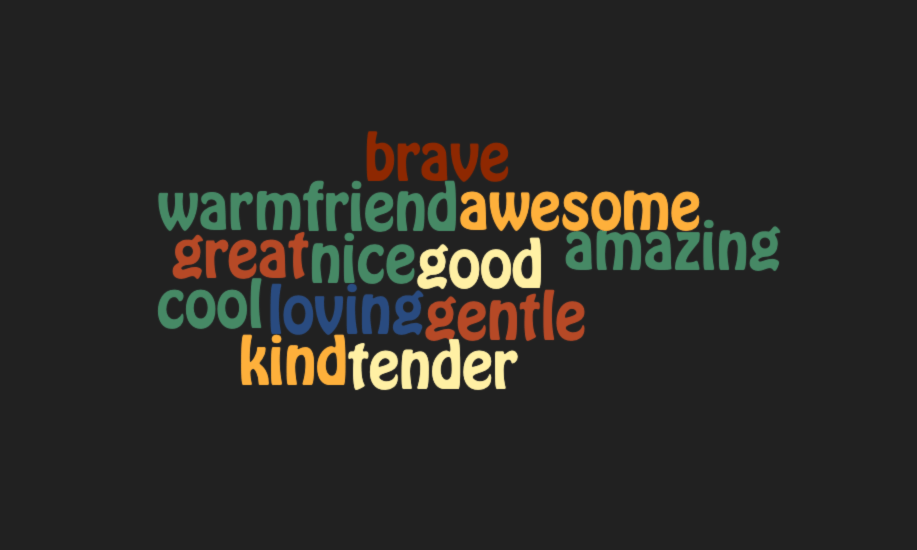 End of Year Diplomas and Certificates
Are you looking for bright graduation certificates for your students? Do they need to be editable? Something perfect for the classroom and distance learning? You've found them!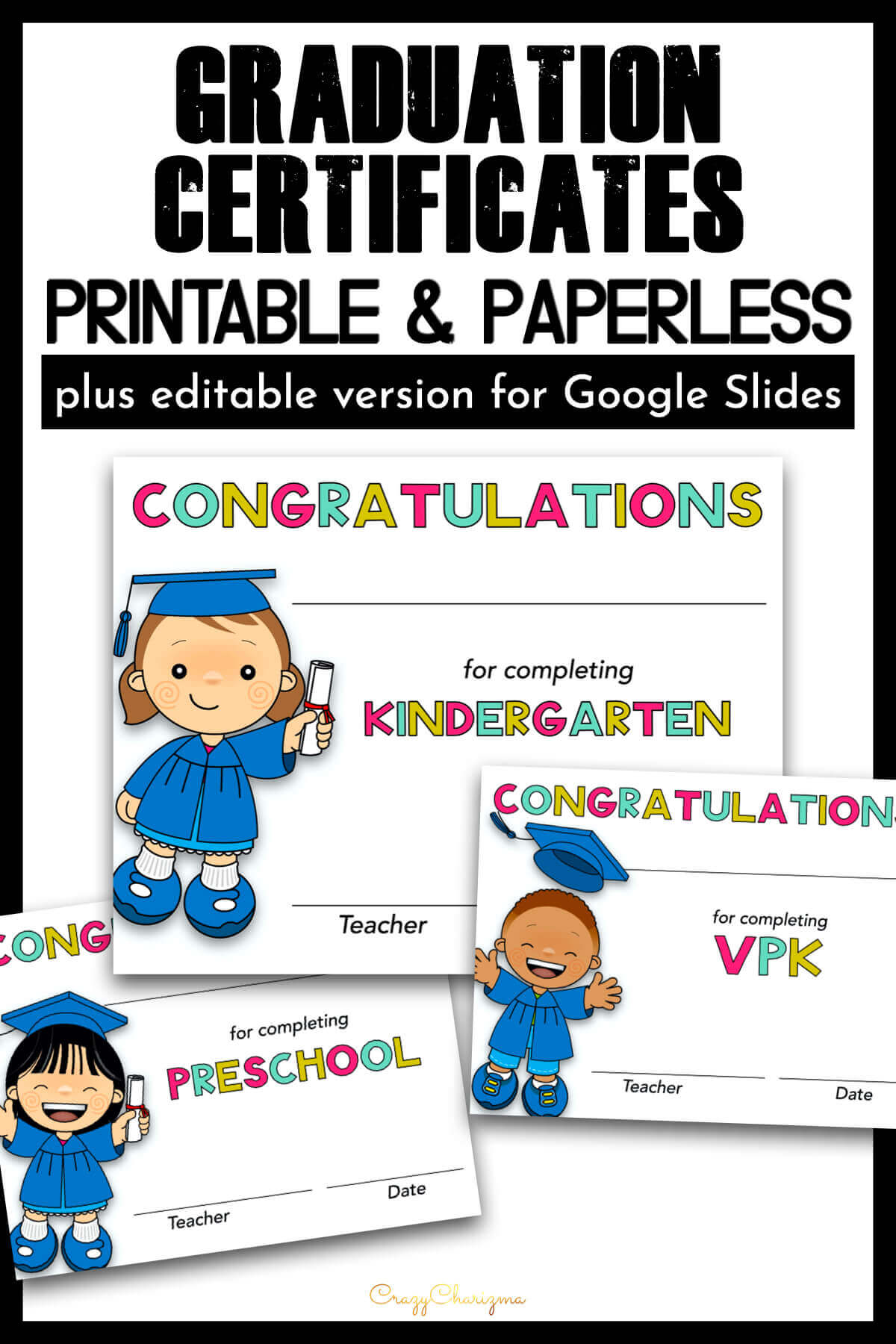 End of the Year Activities
Looking for engaging and meaningful end of the year activities? Check out this bundle that contains a memory book, phonics review, all about me activities, writing prompts, and graduation certificates.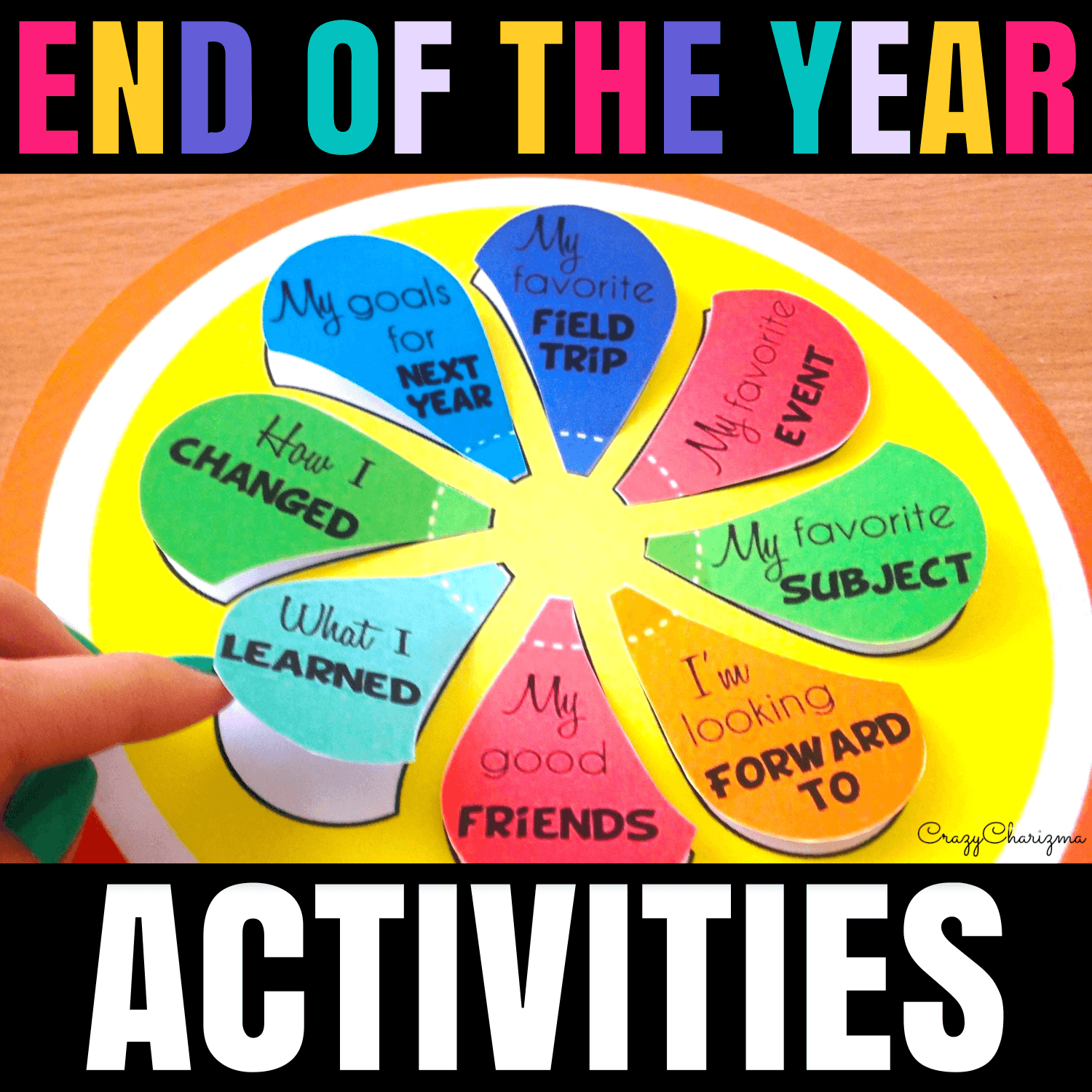 More End of the Year Celebration Ideas
Yara from Sea of Knowledge mentions fun ideas for End of Year Graduation Ideas for Pk – 2 (I especially love her graduation crowns, make sure to check them out!).
Jennifer from Endeavors in Education tells about engaging End of Year Graduation Ideas (I especially love her "Be Punny" idea, make sure to check it out!
Nikki from Teaching Autism has so needed Online Graduation Ideas for Distance Learning (her idea about disco is so cool, make sure to check it out!).
Hop onto some more End of Year Graduation Ideas from these super cool teachers:
You may also like
Camera photo created by drobotdean - www.freepik.com