Need engaging Science of Reading aligned activities? Take advantage of this ENDLESS BUNDLE! Buy it now for this hugely discounted price and get future sets for free.
You will love this bundle: when completed, it will have the Science of Reading aligned activities and centers to practice alphabet, high-frequency words, and phonics related topics.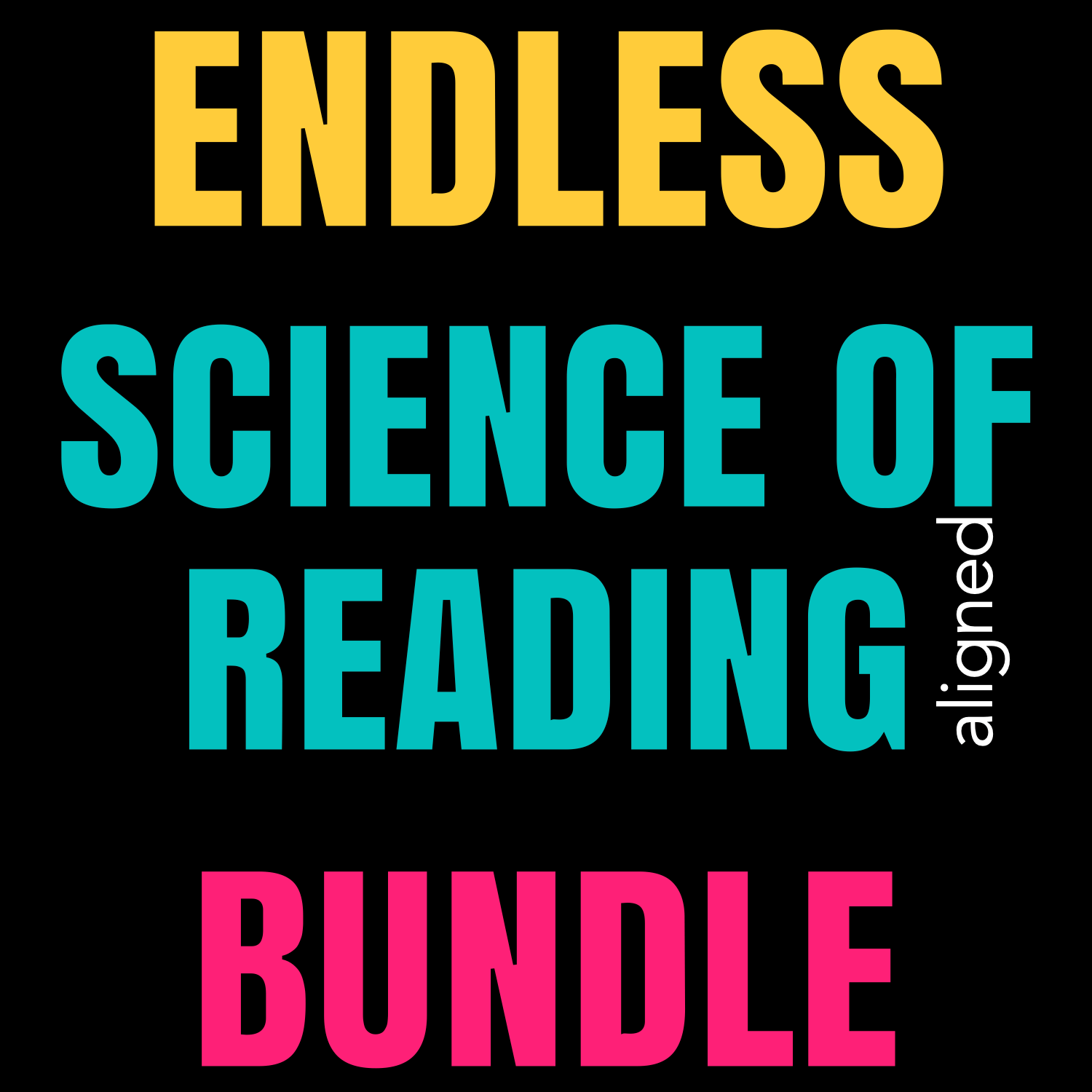 Science of Reading Sound Wall
This sound wall includes everything you need to support students as they transition from speech to print. The sound wall is based on the Science of Reading and supports explicit instruction with phonemes. All 44 phonemes are included!
3 versions of SOUND WALL you can use in your classroom;
student sound walls (mini portable): you can use them in a writing folder, set up as a file folder resource, or keep on hand as a reference sheet.
Also, I've included words (graphemes) for every sound (phoneme). Graphemes listed under each image are organized by their frequency in English.
The sound wall cards all have real-life photos and mouth formation images:
students see how to form the sounds;
you can use these visuals when you wear a mask during instruction;
kids use them as a reference during small group;
real-life photos make this word wall not only beautiful to look at but also very engaging for the students.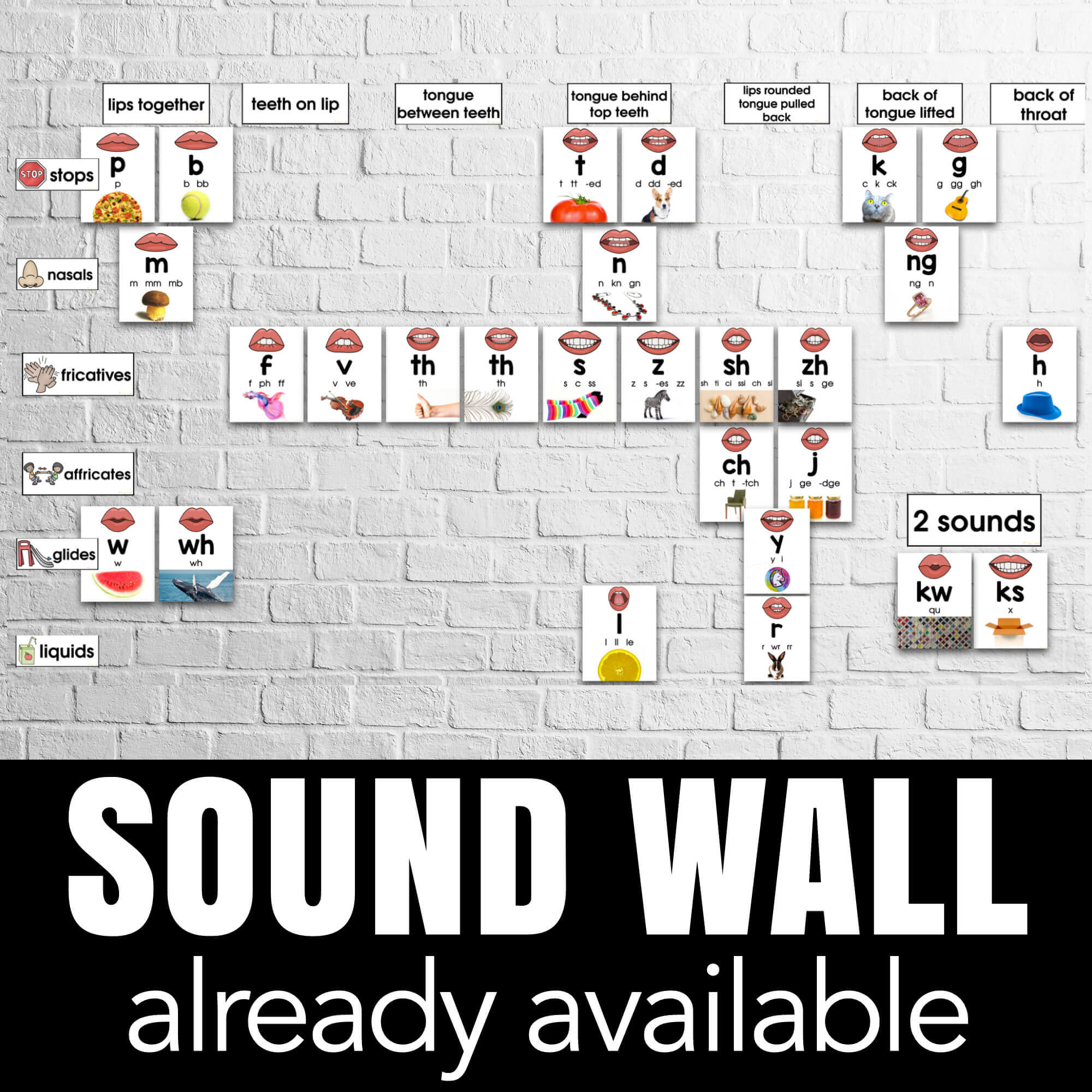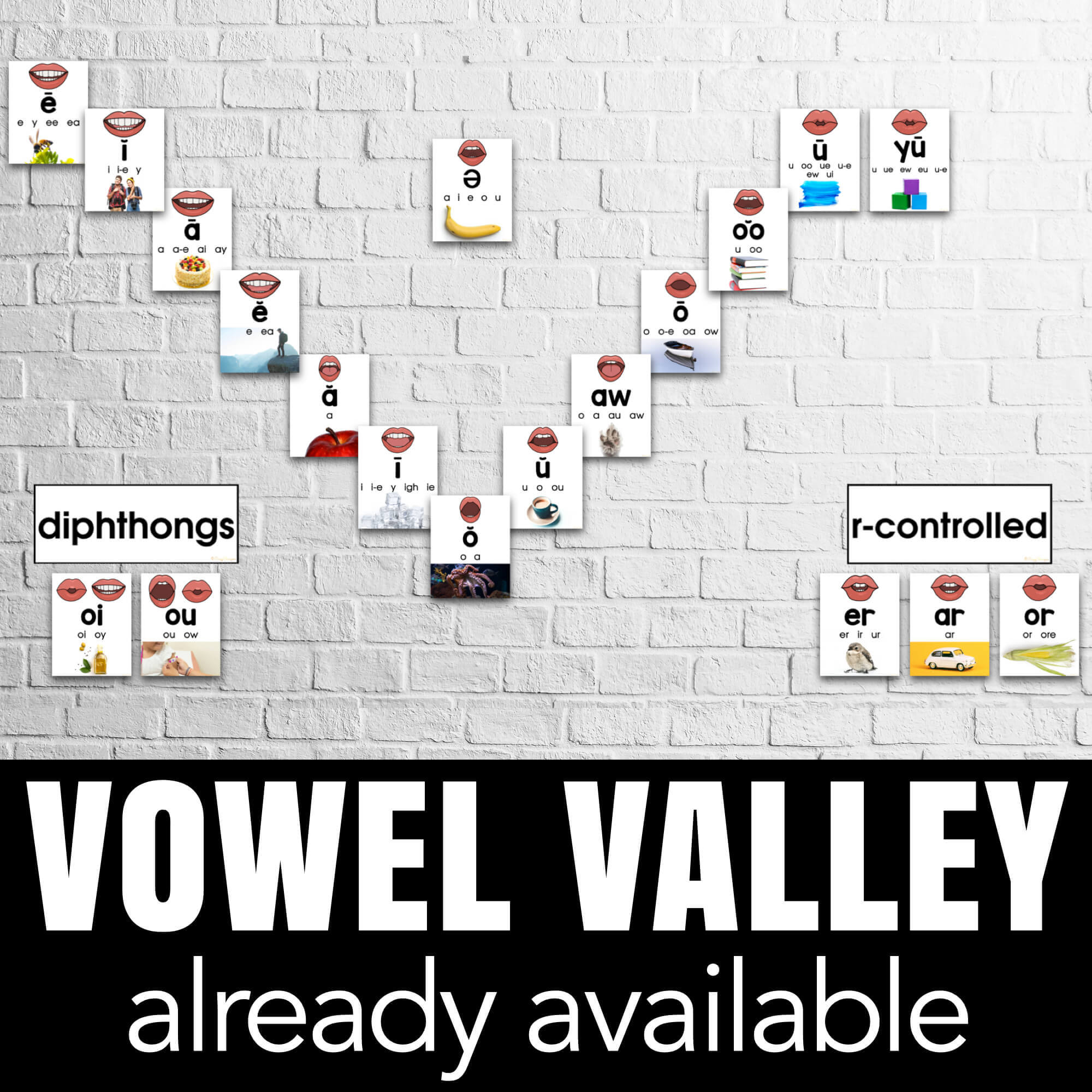 Alphabet Activities Part 1: Letter Formation and Recognition
This is a mini-bundle about all things ALPHABET. Kids will practice letter formation and letter recognition in many hands-on ways, as well as using worksheets.
alphabet books
alphabet clip cards
alphabet mats
alphabet noprep worksheets
alphabet puzzles
alphabet tracing
alphabet with popits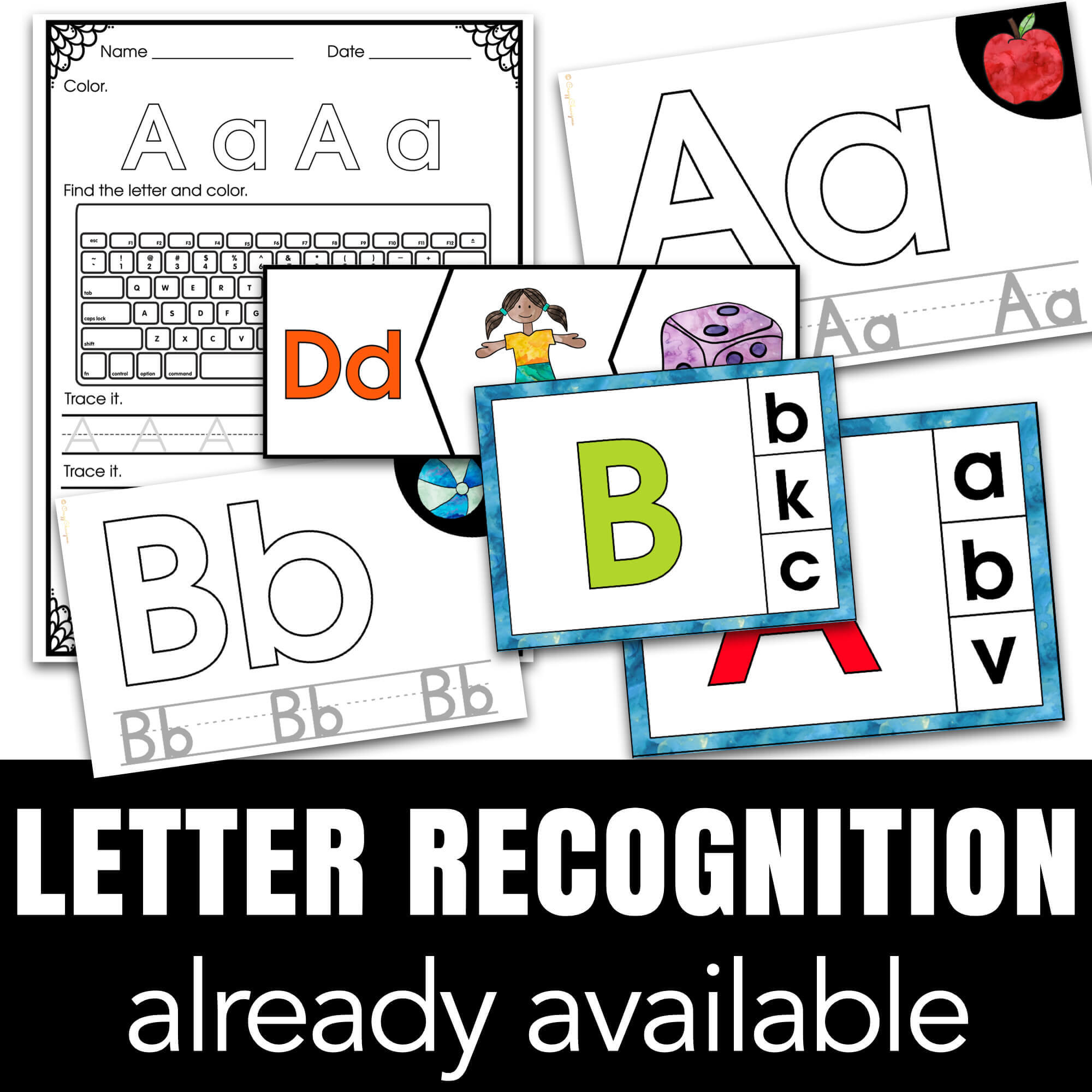 STAY TUNED FOR MORE SETS!
TOPICS THAT WILL BE COVERED
Alphabet
High frequency words / heart words
CVC words
Digraphs
Beginning blends
CVCe words
Ending blends
R-controlled
Vowel teams
Diphthongs
SCHEDULE
Set #1 and set #2 - added on JULY 17th.
Set #3 (alphabet part 2 - beginning sounds) will be added on September 4th.
Set #4 will be added on September 18th.
Sets #5 and #6 will be added in October.
Sets #7 and #8 will be added in November.
Sets #9 and #10 will be added in December.
Sets #11 and #12 will be added in January 2023.
Sets #13 and #14 will be added in February 2023.
Sets #15 and #16 will be added in March 2023.
Sets #17 and #18 will be added in April 2023.
Sets #19 and #20 will be added in May 2023.
Free Alphabet Chart (Science of Reading Aligned)
Want to try the SOR Bundle? Download this free alphabet chart with real-life photos and use it right away! Kids can use the alphabet chart as a reference independently or you can print it as a poster or anchor chart.
I've picked the words that have the closest letter-sound correspondence.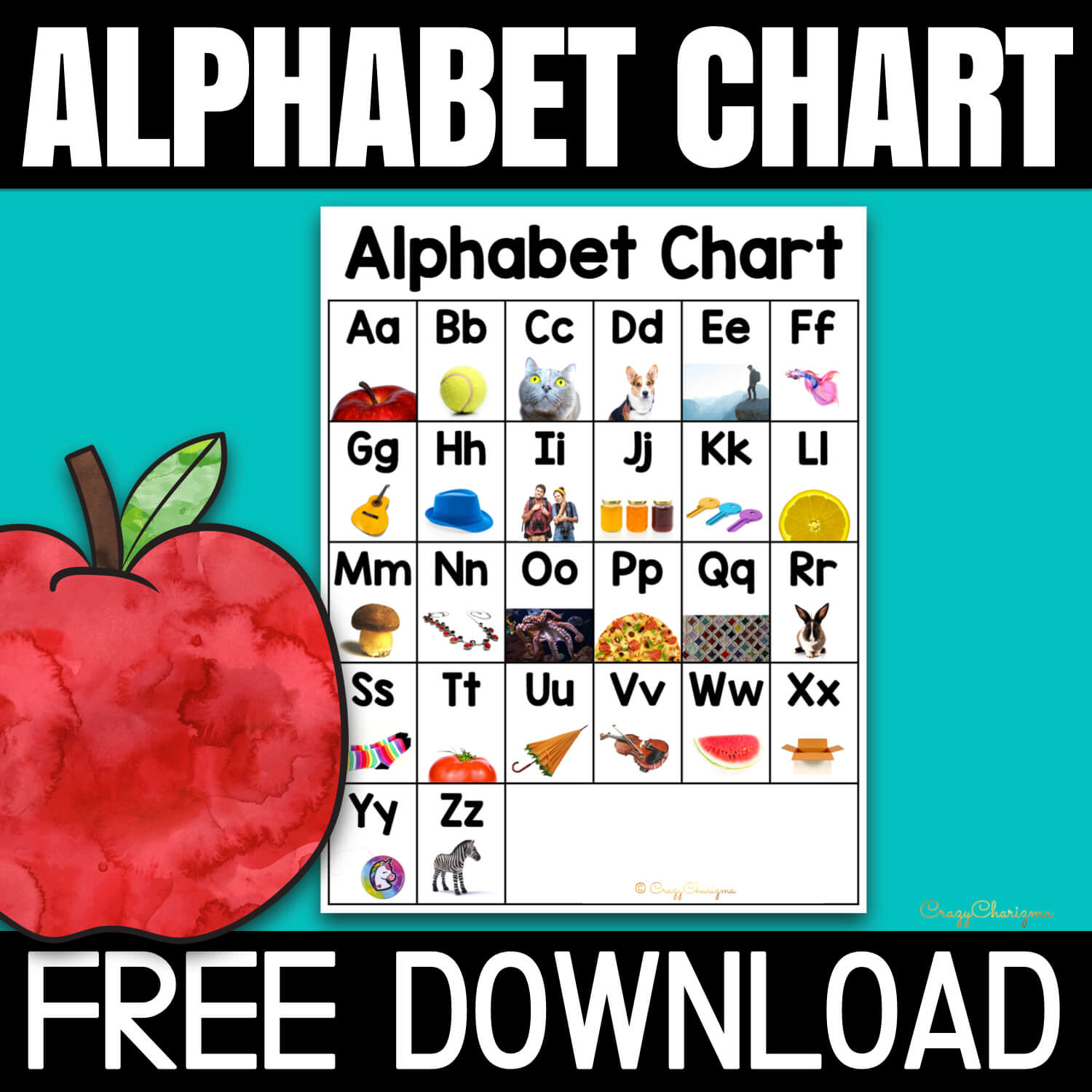 Photos of what words are used?
apple - sound /ă/
ball - sound /b/
cat - sound /k/
dog - sound /d/
edge - sound /ĕ/
fish - sound /f/
guitar - sound /g/
hat - sound /h/
itch - sound /ĭ/
jar - sound /j/
key - sound /k/
lemon - sound /l/
mushroom - sound /m/
necklace - sound /n/
octopus - sound /ŏ/
pizza - sound /p/
quilt - sounds /k//w/
rabbit - sound /r/
sock - sound /s/
tomato - sound /t/
umbrella - sound /ŭ/
violin - sound /v/
watermelon - sound /w/
box - sounds /k//s/
yo-yo - sound /y/
zebra - sound /z/