Fall is full of surprises, holidays and fun. Let's celebrate together in your classroom or homeschool. Enjoy the ultimate list of fall activities: free printables, teaching resources, crafts and teaching ideas. Halloween, Veteran's Day and Thanksgiving celebration included!
Related: Halloween Activities for Kindergarten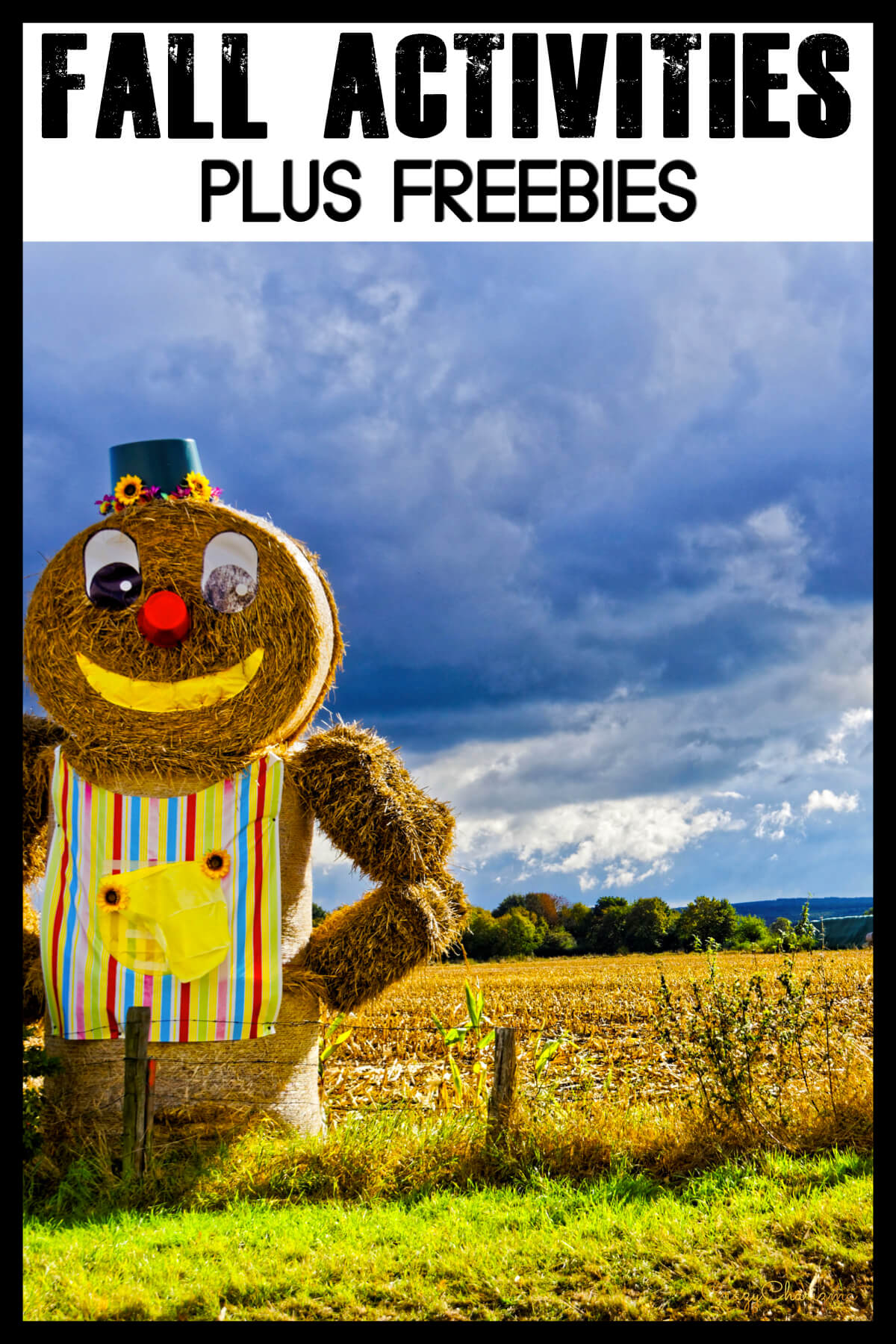 Fall Printables (with freebies)
Free Halloween Phonics Sentences
Practice phonics while reading small sentences with kids (Halloween Theme).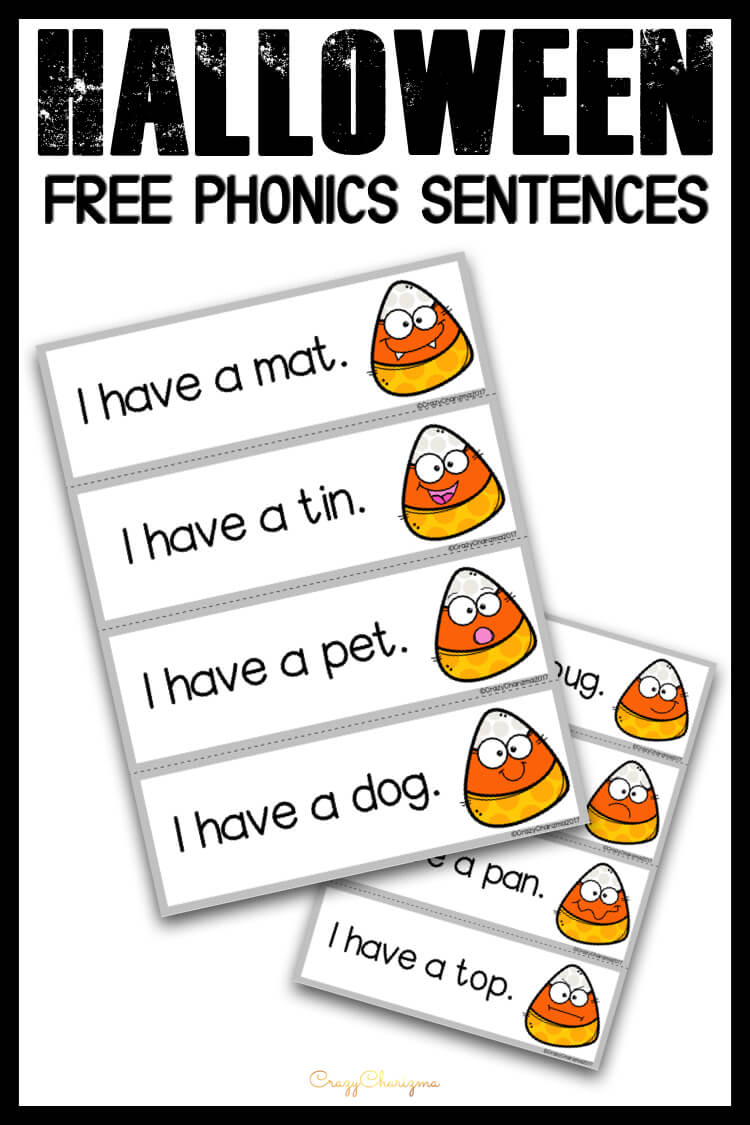 Download this freebie by clicking here.

Fall Phonics Boardgames
Practice various word families and words using boardgames.
Free Fall Phonics Sentences
Practice phonics while reading small sentences with kids (Fall Theme).
Thanksgiving Phonics - Turkeys
Practice phonics and CVC words - put on hats on turkeys!
Free Sight Words Boardgames (Halloween Theme)
Need something simple yet engaging for kids? Want to practice sight words? You're in the right place. Just print these boardgames and practice reading high frequency words!
Free Veteran's Day Writing Prompts
Let your kindergarteners and kids in first grade practice a little piece of writing - use these quick writing prompts!
Fall Activities and Games
Fall vocabulary
Name all fall words from A to Z.
Find a rhyme
Divide kids into 3 teams and ask them to find rhymes to these words: bat (team 1), hay (team 2), fog (team 3). Other words: nut, apple, turkey, crow, spooky.
Circle time
During circle time ask kids to say thank you to the kid on the left. They should also think of the reason why they say thank you.
Make a poem
Ask kids to make a poem about a turkey.
Fall Crafts and Hands On Activities
Acorns fall craft
Make a wreath with acorns.
Paper plates fall craft
Make scarecrows/pumpkins using paper plates.
Fall craft with leaves
Glue leaves and ask kids to paint them with any magic color they'd like!
Fall craft with pumpkin and buttons
Make pumpkins with play dough and put buttons on them.
Fall craft with yarn
Take real oranges and glue yarn around them.
Fall hands on activity - make a salad
Ask kids to think of all the vegetables gathered in the fall. Then let them draw their fall salad.
Fall hands on activity with corns
Make a sensory bottle filled with corn.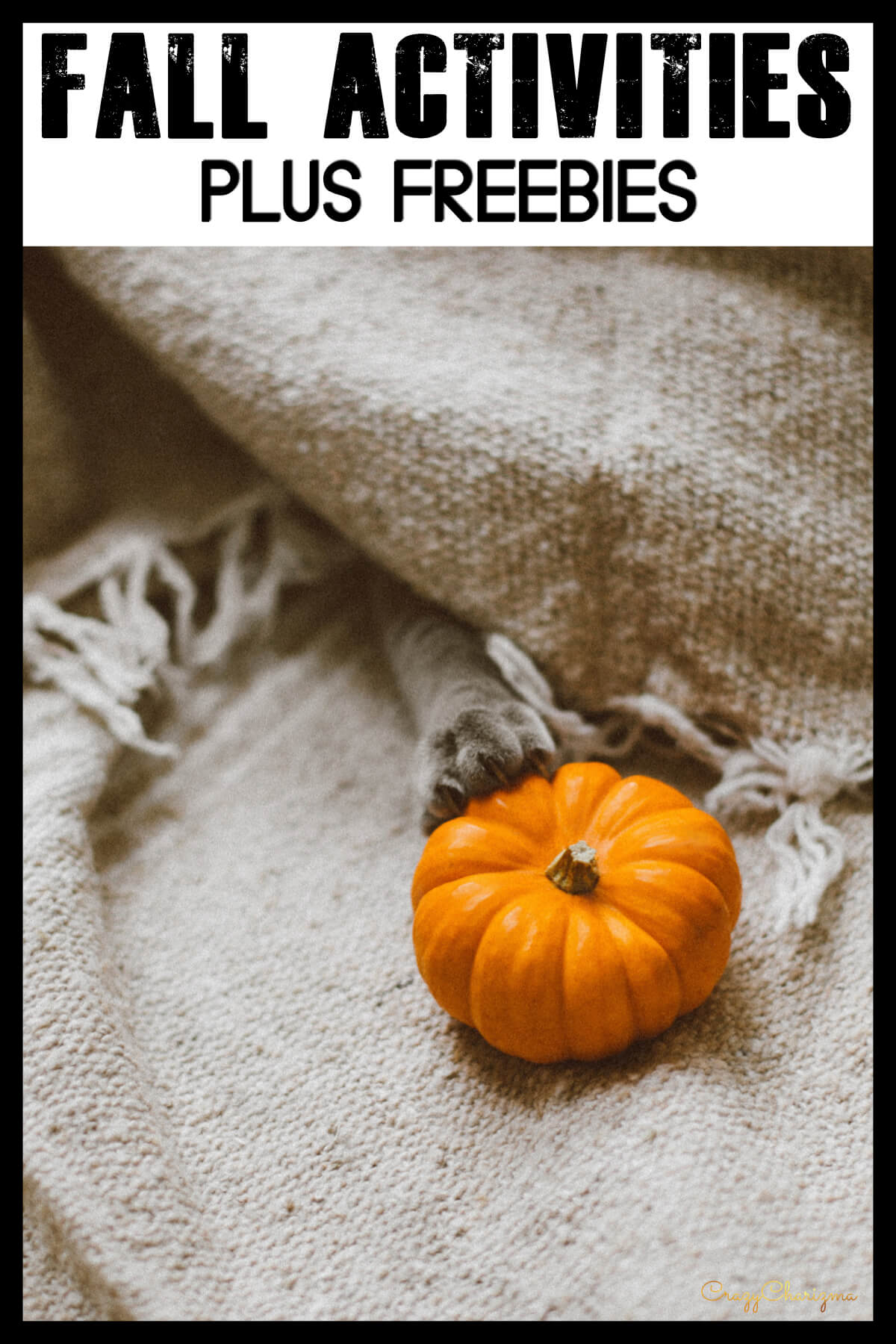 I hope, you'll find all these activities, freebies and worksheets engaging and fun!
Need more engaging Fall resources? See what is available!
Check out these fun fall / autumn posts.
Please, spread the love. Pin this or share.