Get these paperless resources and practice sight words. Put words in the right order to build a sentence. Improve sentence fluency with Google Classroom activities!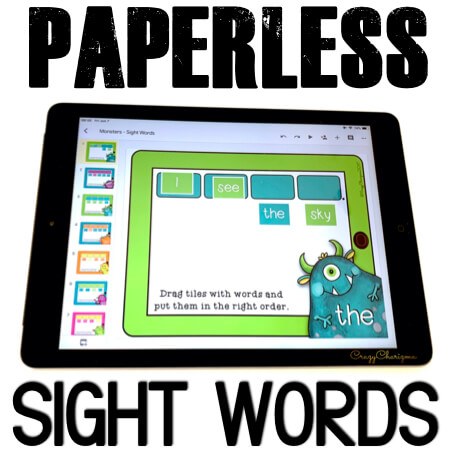 Teachers are saying...
"LOVE!! This works perfectly in one of my rotations during guided reading and the kids really look forward to it!"
"Thanks for this helpful resource!"
"These were great and I loved using them in the classroom. Students could work as slow or as fast as needed!"
"This is a wonderful resource! Thank you so much. In my 2nd grade classroom, I have more than one student who is still reading at a level A! I believe resources such as this one will enable me to provide meaningful activities for these students to work on while I am meeting with guided reading groups. You resource will solve one of the trickiest situations - promoting their ability to work independently! Thanks again."
What sight words are practiced?
the, and, is, you, he, was, are, they, have, had, not, were, we, can, she, do, up, many, so, like, make, has, look, see, my, sit, come, did, get, boy, give, in, find, to, said, on, too, little, help, play, fun, this, that, for, please, must, ask, put, take. This is a mixed list of sight words that can be found in Fry's list, Pre-Primer, Primer list, Oxford list and Journeys list.
WANT TO GET MORE PRACTICE? CHECK OUT THE STARTER KIT!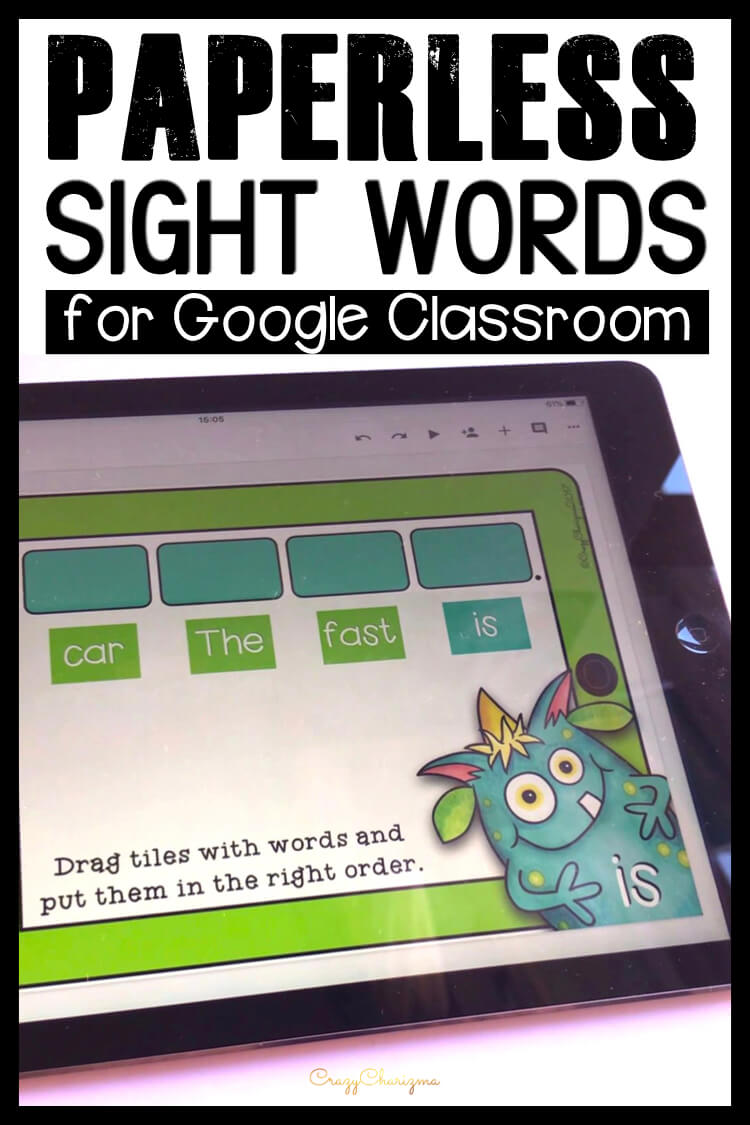 Google Classroom Activities set includes:
Teacher Notes pdf (with the link and directions to access Google Slides)
50 interactive slides with moveable pieces
What should kids do?
Kids drag tiles with words and put them in the right order. This way they create a sentence with a sight word (the tile of a different color).
These paperless activities can be used on Chromebooks, Android Tablets, iPads, laptops, smart boards and other devices. The games are perfect for kids in kindergarten, first and second grade. All the slides work and can be used interactively ONLY IN EDIT MODE!
Want to wishlist this set? Pin for later.
Got questions about Google Classroom? Check out these posts.