Grab paperless resources to practice sight words in a fun way. Let kids get engaged with word work and play with high-frequency words. They will love typing words, learn the keyboard, and build sentences.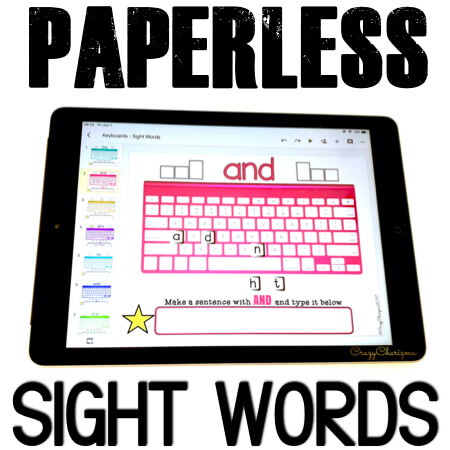 What sight words are practiced?
the, and, is, you, he, was, are, they, have, had, not, were, we, can, she, do, up, many, so, like, make, has, look, see, my, sit, come, did, get, boy, give, in, find, to, said, on, too, little, help, play, fun, this, that, for, please, must, ask, put, take.
This is a mixed list of sight words that can be found in Fry's list, Pre-Primer, Primer list, Oxford list and Journeys list.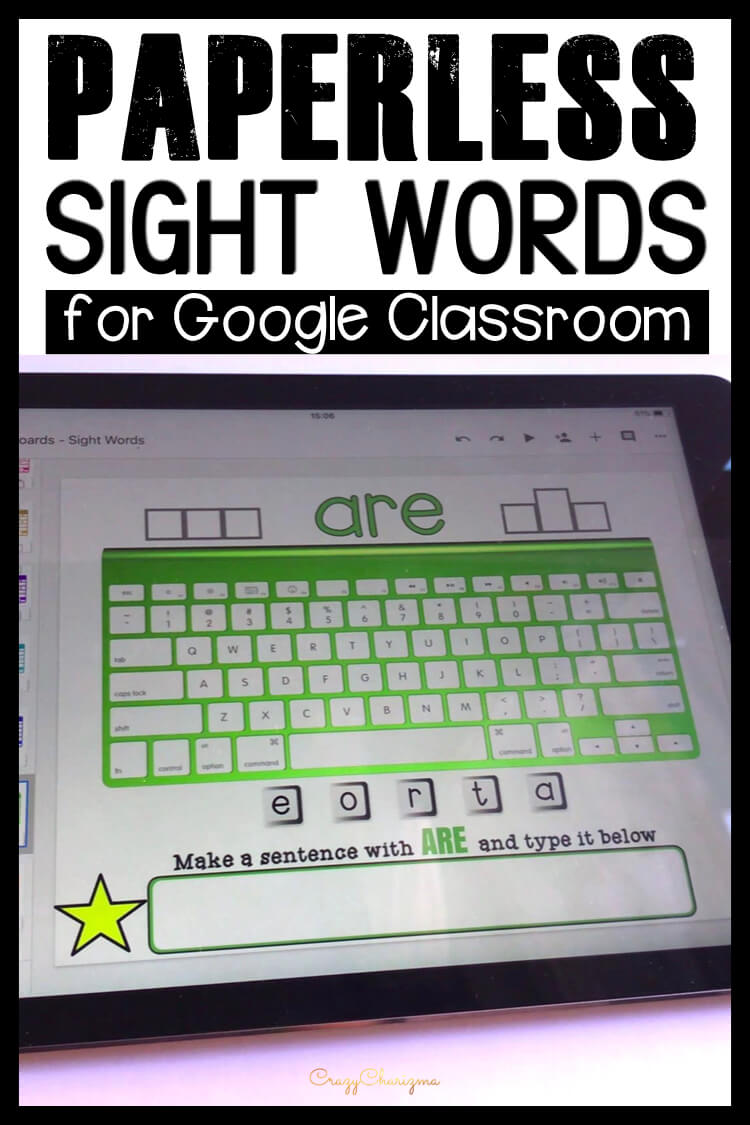 Google Classroom Activities set includes:
Teacher Notes pdf (with the link and directions to access Google Slides)
50 interactive slides with moveable pieces
What should kids do?
Kids read a sight word and drag keyboard buttons with the right letters to the keyboard.
Kids look at boxed words and choose the right box (corresponds to the given sight word). They drag a star to that box.
Kids make a sentence with a given sight word and type it in the field.
These paperless activities can be used on Chromebooks, Android Tablets, iPads, laptops, smart boards and other devices.The games are perfect for kids in kindergarten, first and second grade. All the slides work and can be used interactively ONLY IN EDIT MODE!
Take a look at some feedback for this packet
"Great for my kids that need intervention. Thank you! Nice way to learn the keyboard as well :)"
"Love this resource for practicing sight words!"
Taken from my TeachersPayTeachers store.
Want to wishlist this set? Pin for later.
Got questions about Google Classroom? Check out these posts.