How to create activities in Google Slides with moveable pieces (drag and drop)? I get this question a lot! Check out all the details on how to make interactive Google Slides in this post and video tutorial. In the tutorial I mention 2 modes: how to create Google Slides on desktop and on tablet.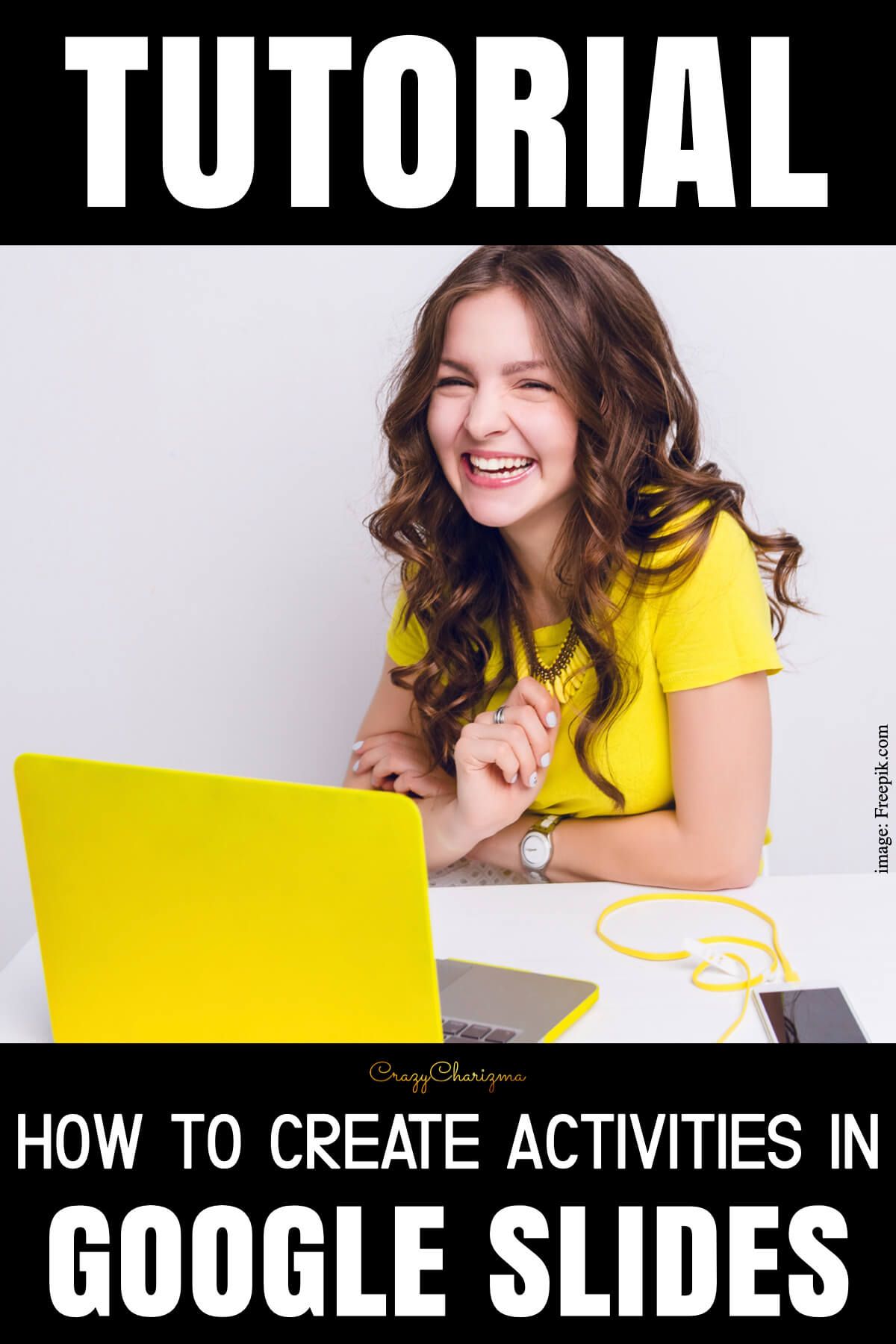 Make sure to pin this post to your board, share or bookmark this page.
How to create Google Slides with moveable pieces on desktop
Add text boxes and use Google fonts
You can add text boxes, change the font, its size, color, background, etc. I love to use Google fonts because there are so many different fonts and I can choose readable fonts, fonts with big litters, cursive fonts, etc.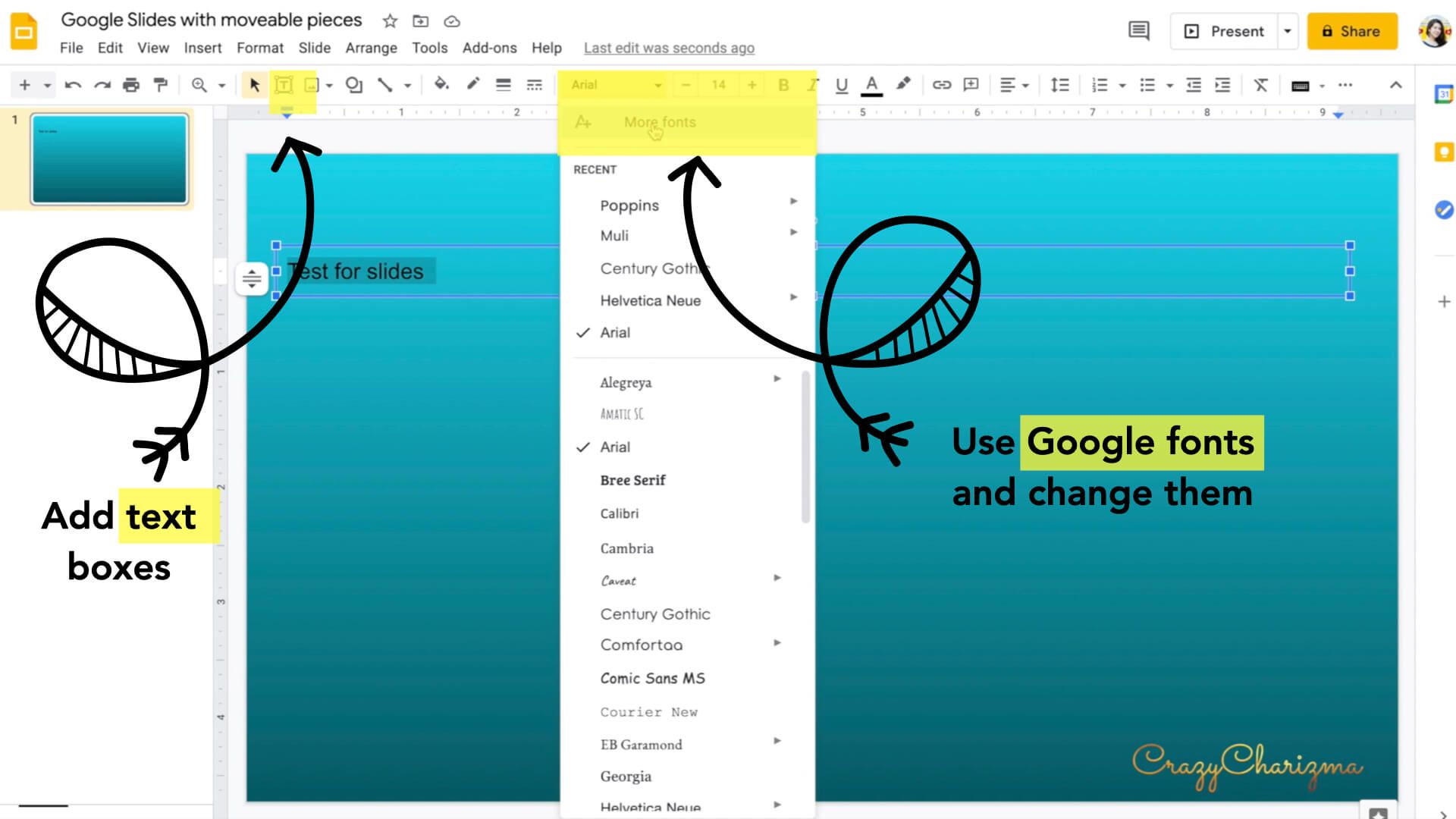 Search the web for images
You can insert images or clipart you bought on TPT or other sites. You can also use the images from the web by choosing "Search the web". Just be careful: not all images from the web can be used for commercial use but you can use them for classroom use!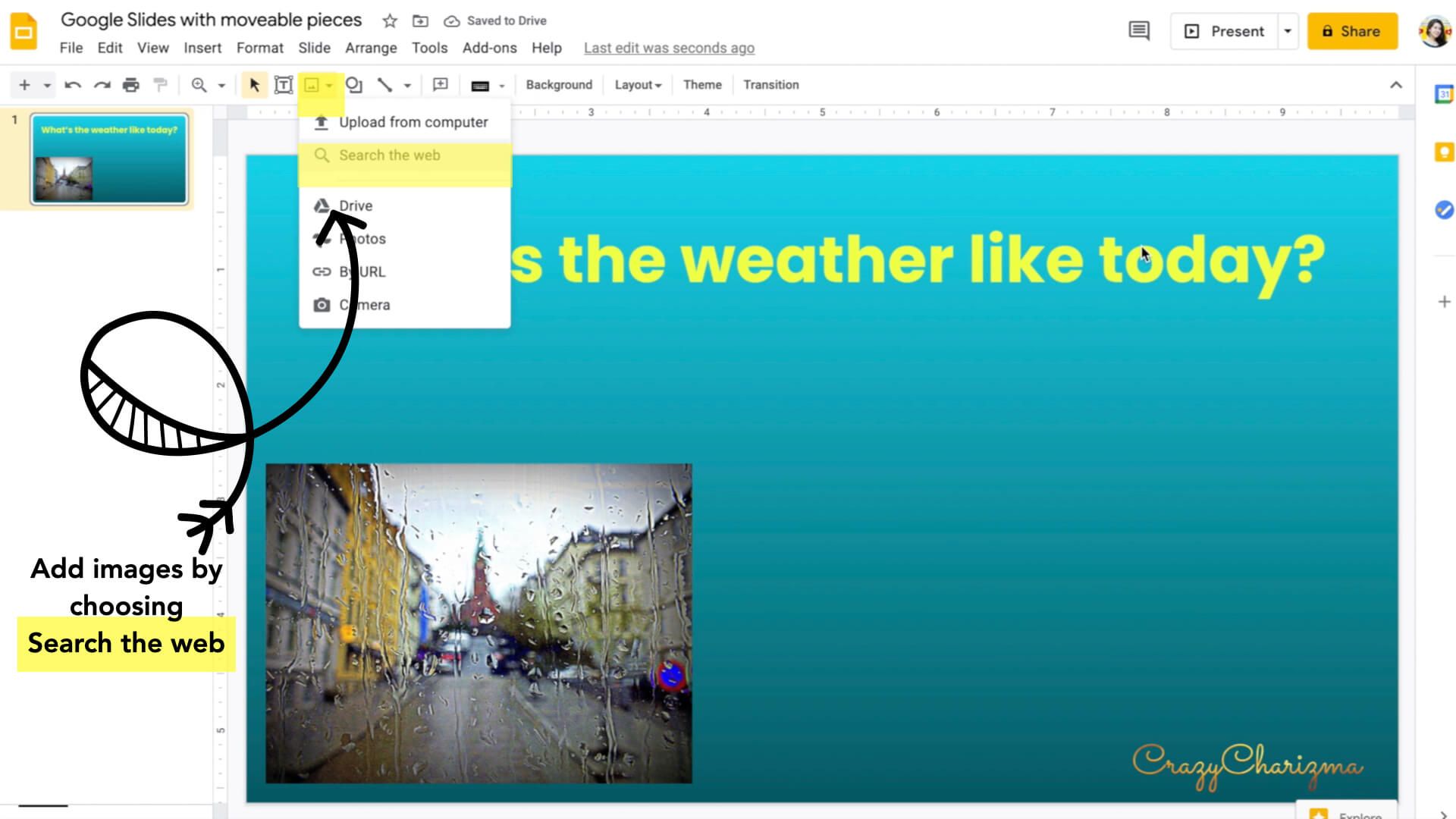 What to use as background
As a background, you can either choose the color like I did for the first activity in the tutorial or you can upload another image. The main idea is for this image not to be moveable. That's why we choose to upload it as a background.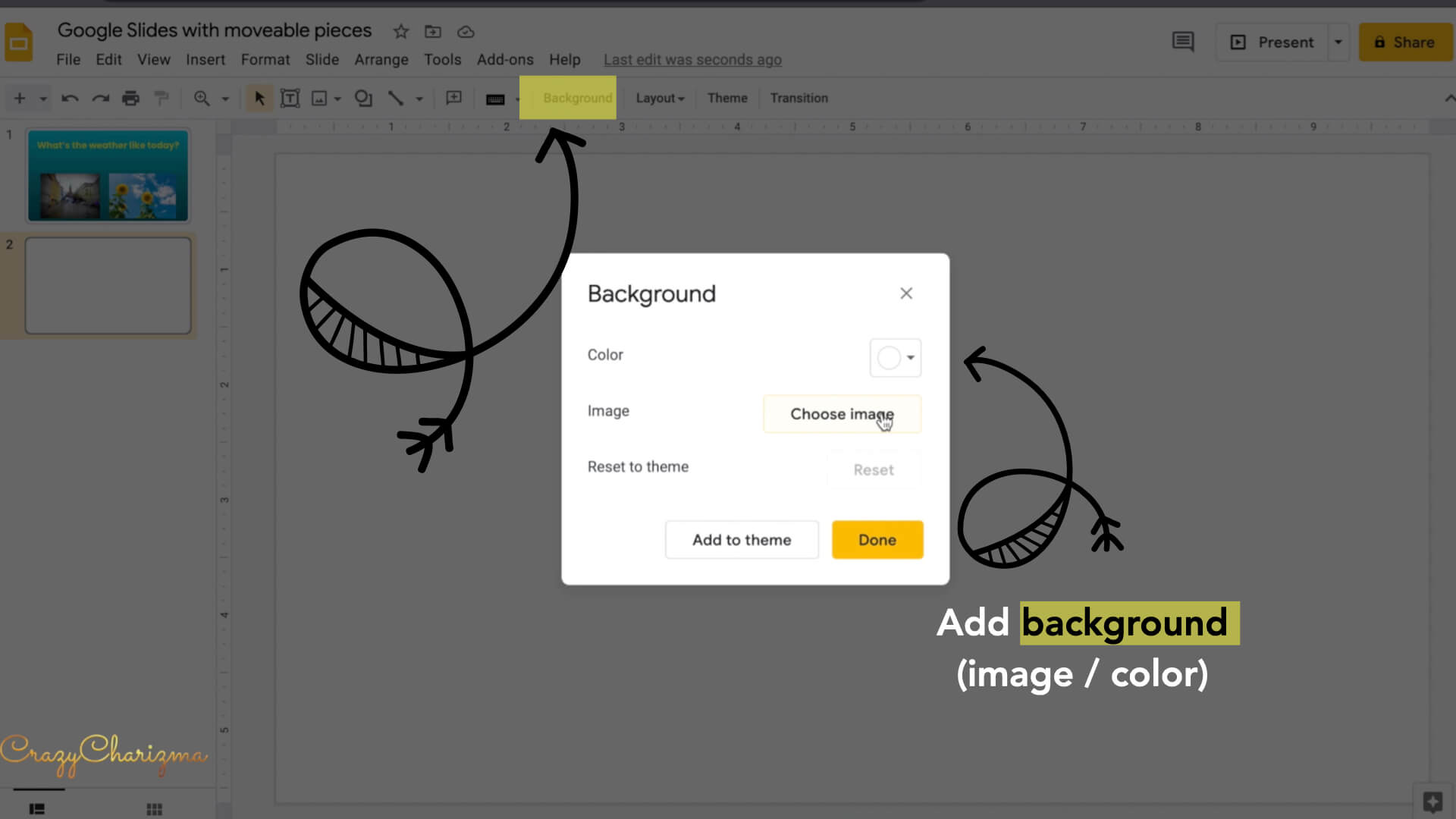 Use shapes
You can insert shapes and use them as moveable pieces or just for the background detail. Make sure to change the shape color and size!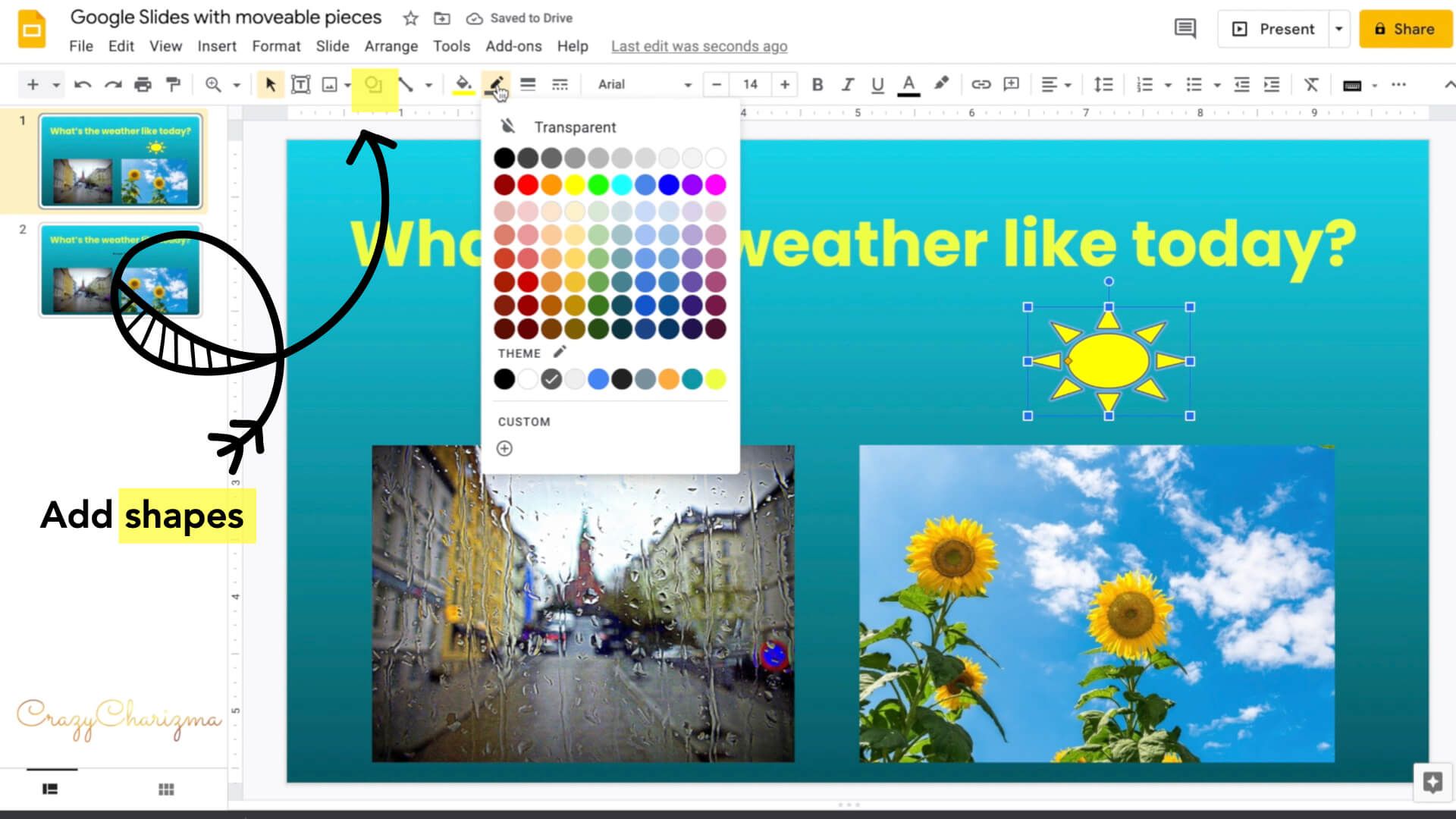 Use lines
I've never used lines myself. But you can definitely use them for your resources. Let me know in the comments below how you've used lines!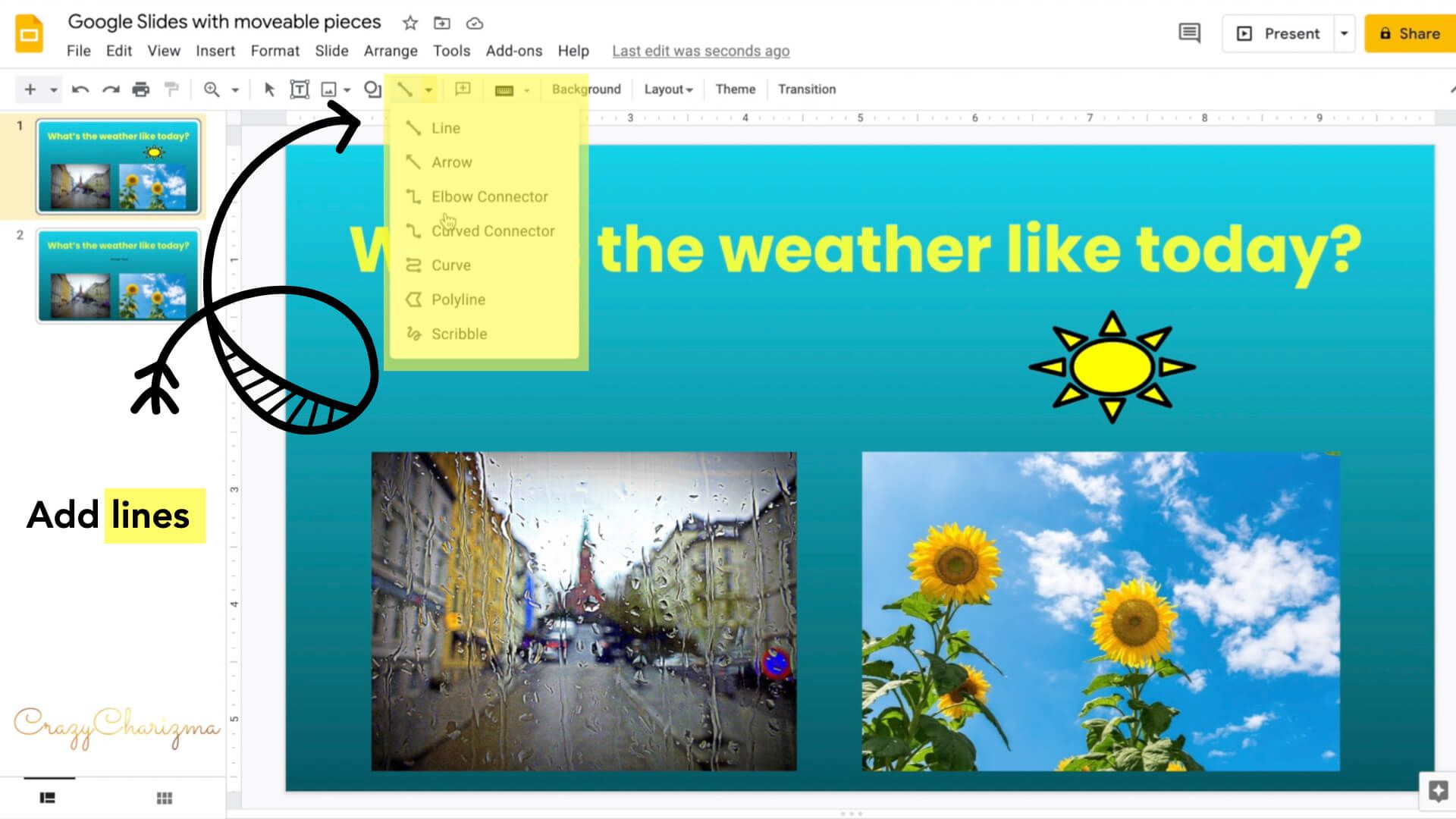 Teach students "undo" button
Kids often change moveable pieces or can accidentally delete something from the slide. Make sure to teach them the "undo" button.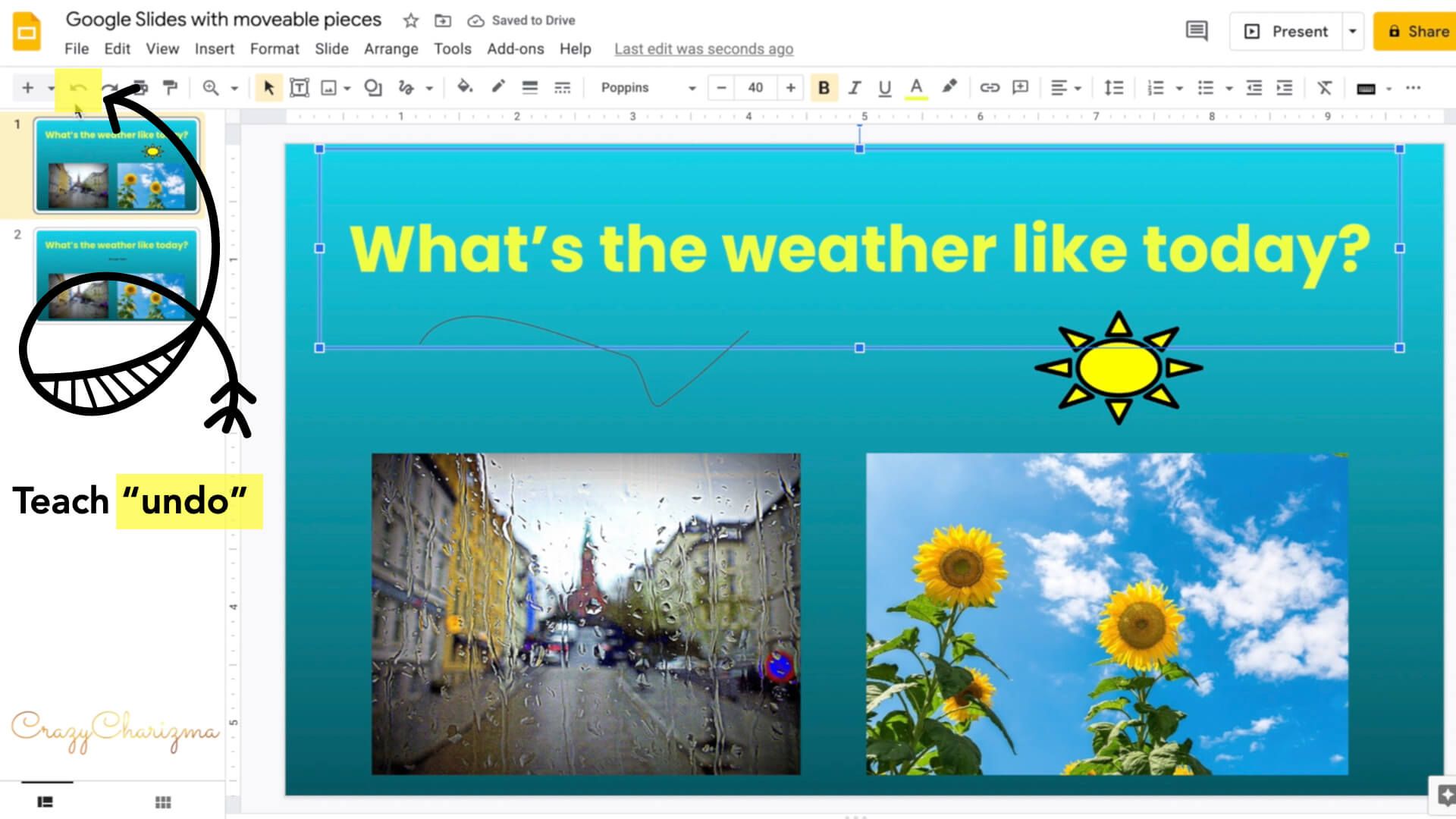 How to add audio
You can insert audio to make your slides even better! But the audio file should be hosted somewhere (Google Drive, Dropbox, etc.). Make sure to test if the audio is working before you assign slides in Google Classroom.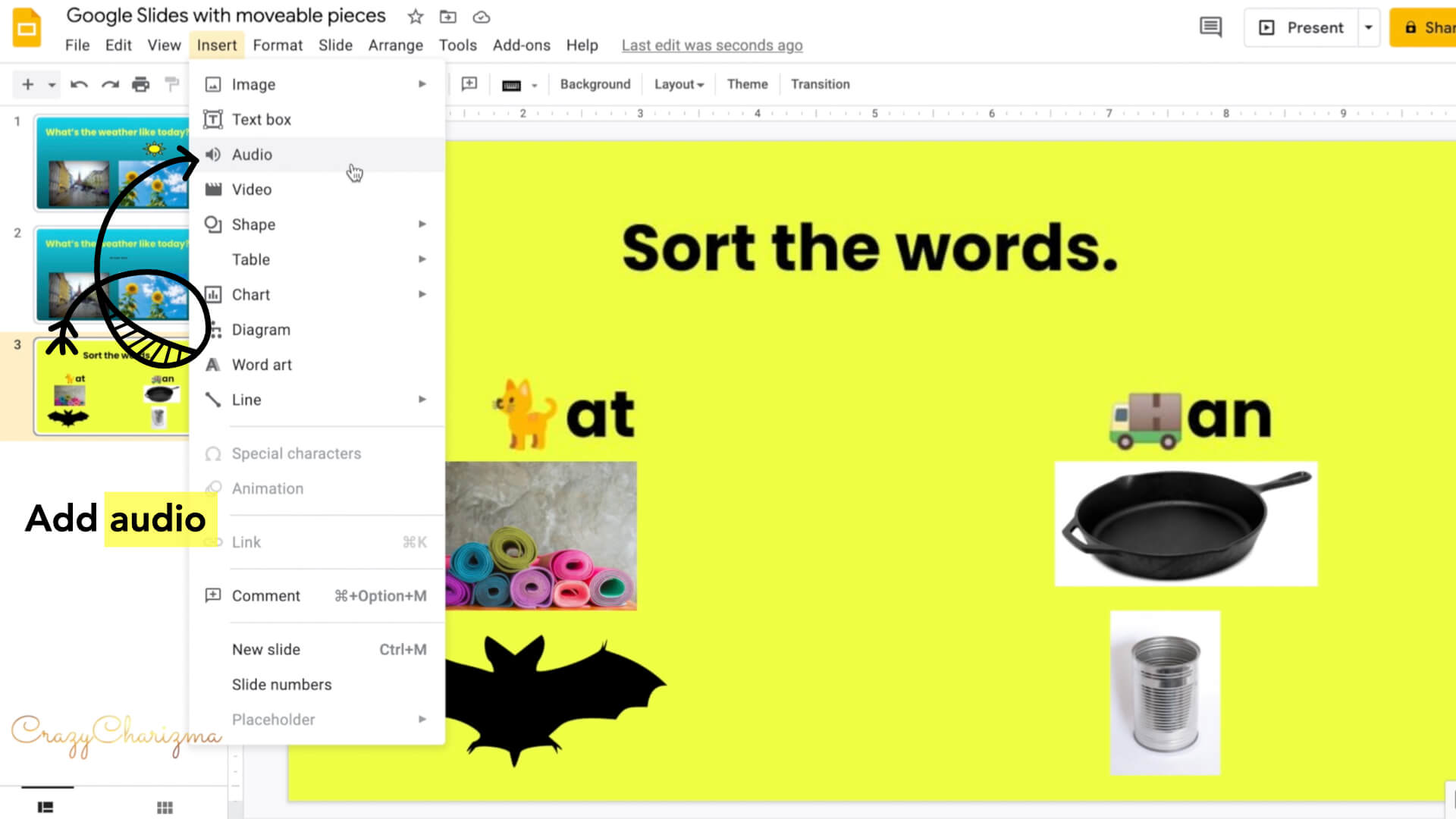 How to add video
You can also insert video and this will definitely spice up your slides! Videos can be added from Youtube, your Google drive or by url.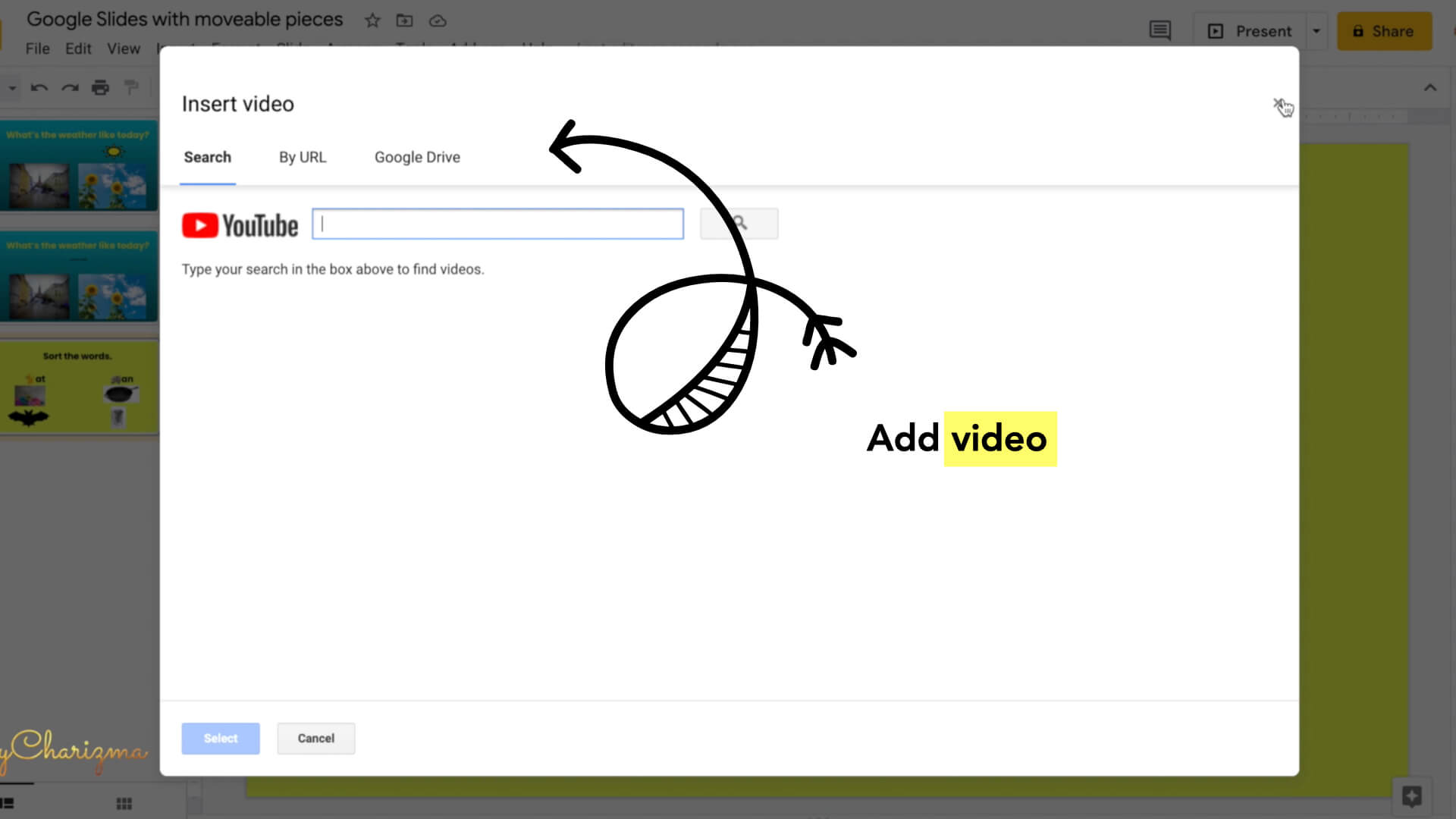 How to create Google Slides with moveable pieces on tablet
This version is a little bit different since not all the features are present on tablets. Nevertheless, you can create activities with moveable pieces even using tablets!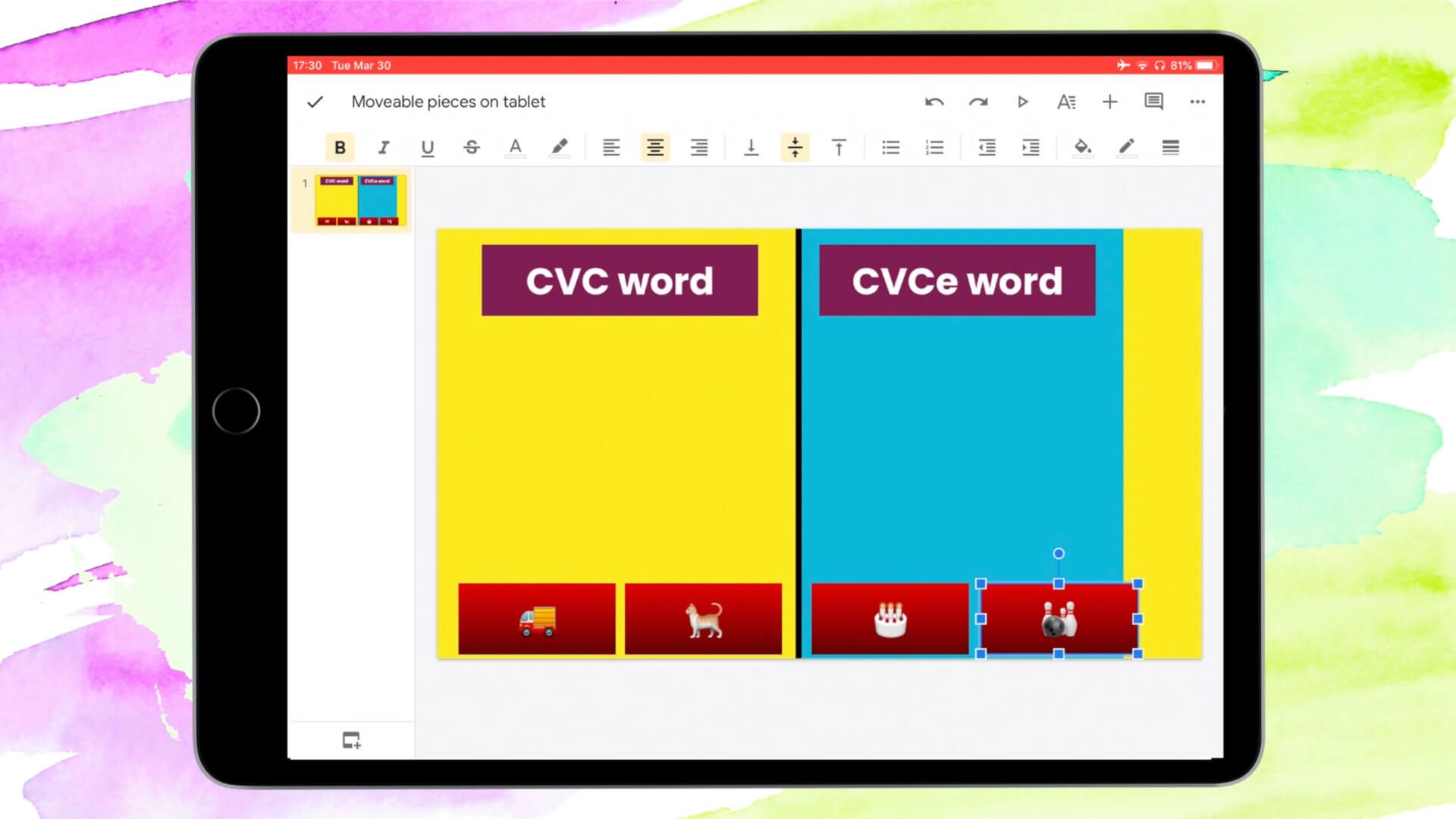 You can choose the theme provided by Google.
You can add and change text boxes.
You can add images from your camera or photos (kids can take photos themselves and insert in Google Slides).
You can insert shapes, lines, and tables (this is also available on desktop).
For moveable pieces you can insert text boxes and add emojis.
Download free activities for Google Slides
Would you love to try Google Classroom activities? Download FREEBIE below!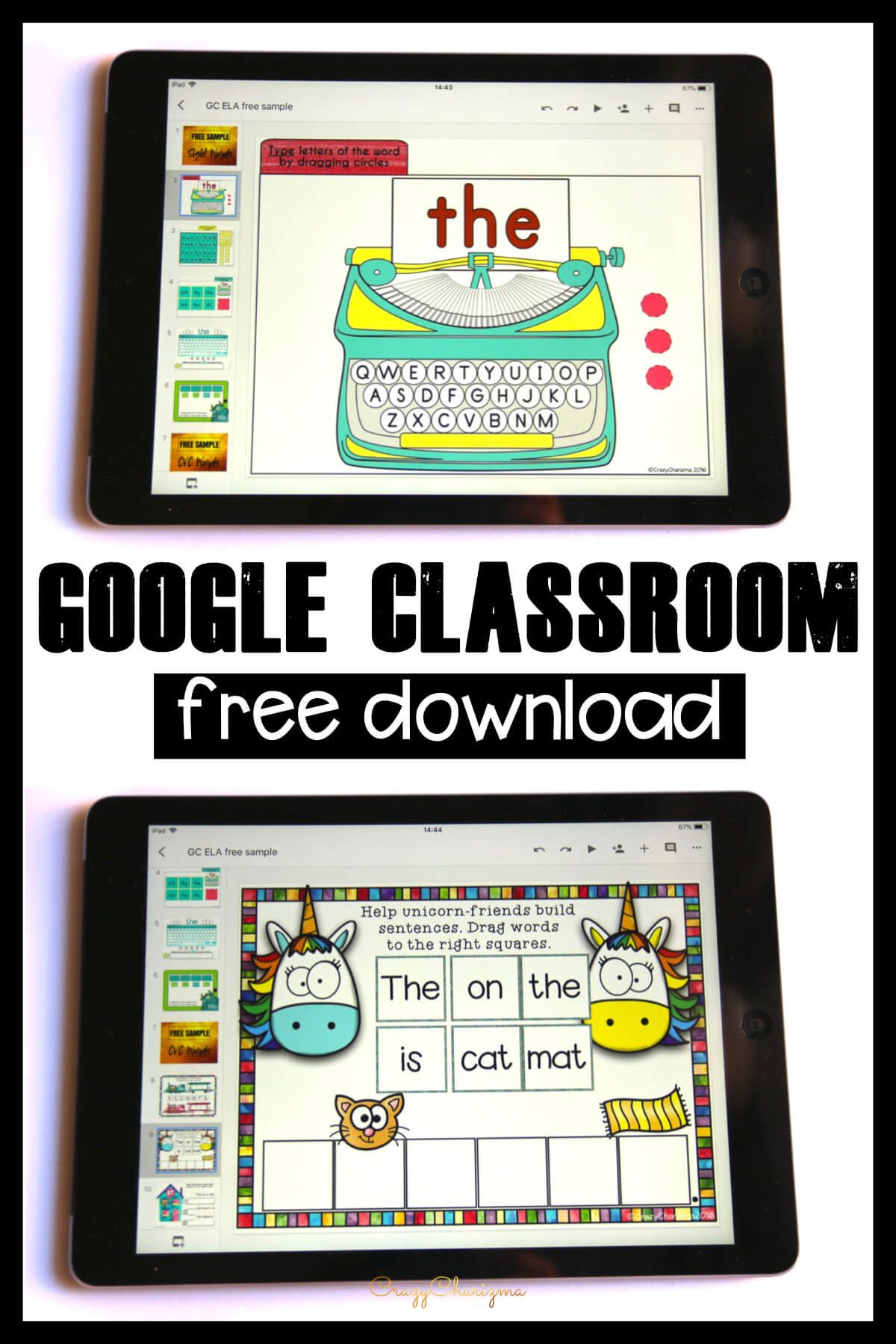 To get the freebie, fill out the form below with your personal email and name. Don't forget to confirm the subscription by going to your inbox (check your spam folder too).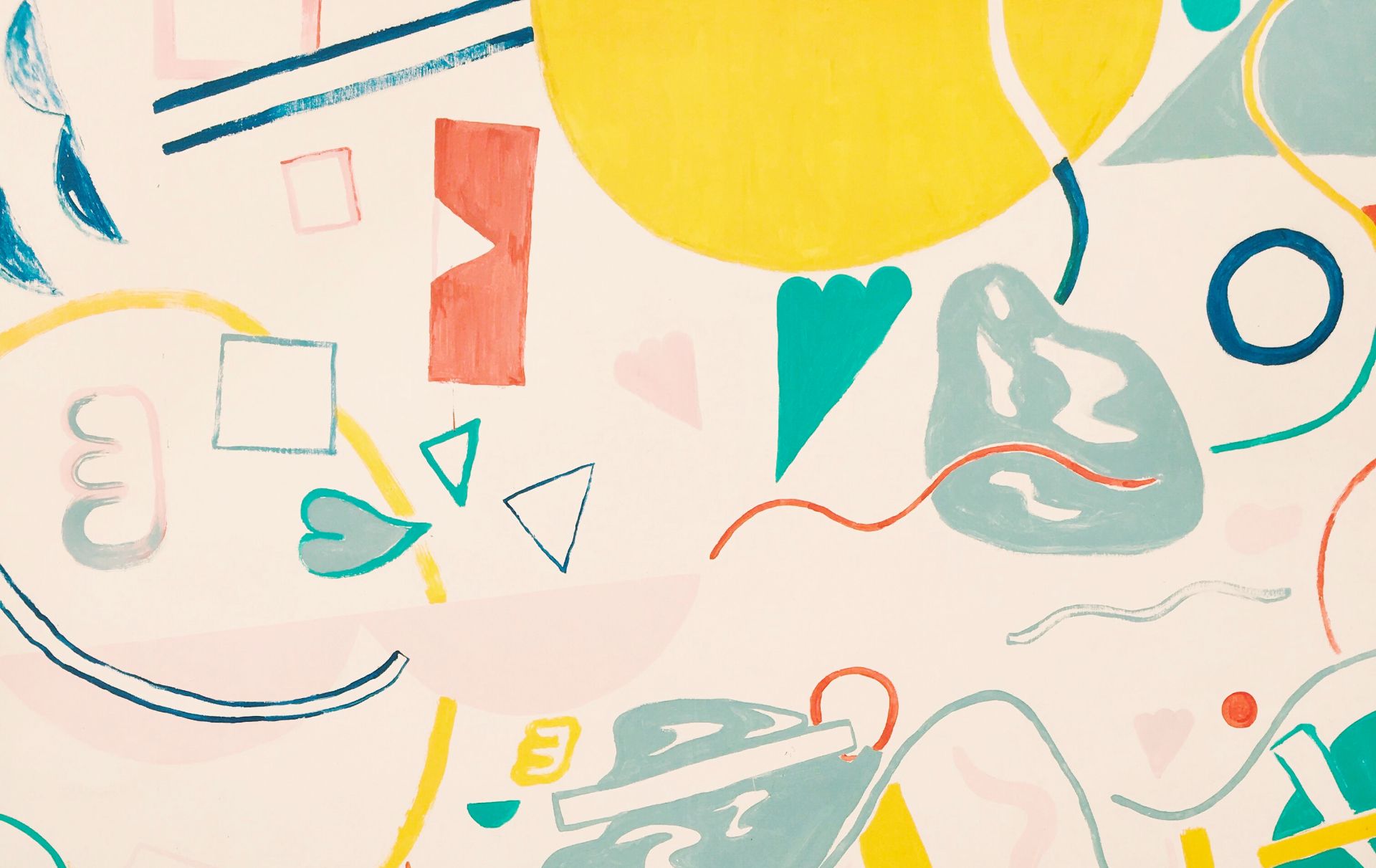 Use ready-made activities for Google Slides
Check out interactive activities for Google Slides you can use right away with your students! Click here to see all the available interactive resources!
Got questions about Google Classroom? Check out these posts.