Google Classroom. You got it all set up but what resources can you use with kids? In today's post I'll share what activities you can use in kindergarten, prek and preschool, as well as the first, second and third grades. But before I dive in, let me answer the most frequently asked question. And scroll to get the FREEBIE!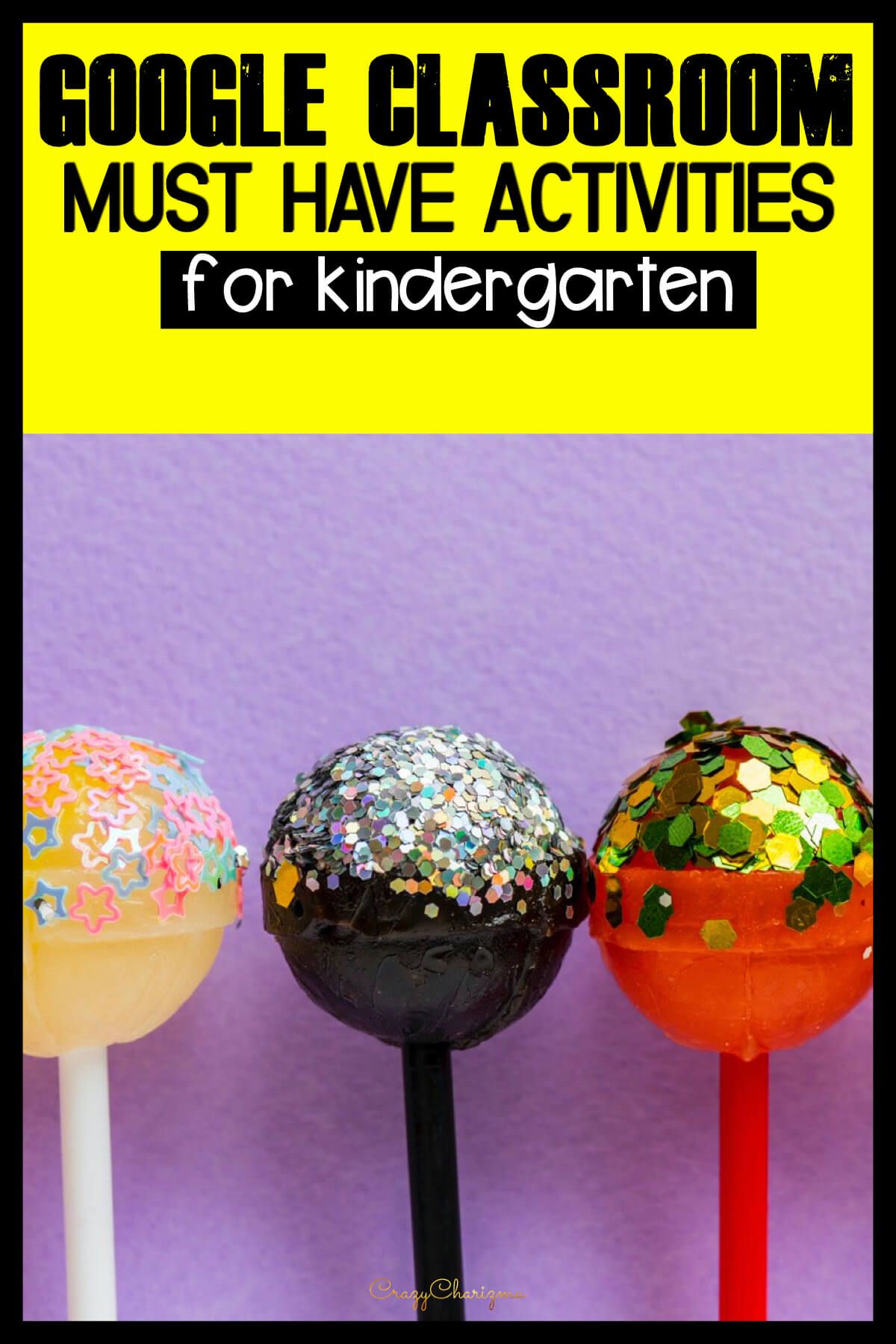 Why use Google Classroom?
Kids are engaged.
Kids can collaborate.
Kids can't lose work (everything saves automatically).
Kids can utilize up-to-date technology.
You don't need to prep.
You don't need to print.
You don't need to collect and return papers.
You can differentiate assignments.
You can schedule posts for future dates and times.
You can make a copy for each student.
You can keep parents and guardians informed.
Activities are productive.
Activities are tech friendly.
Activities can be used on various devices (tablets, chromebooks, laptops, iPads, phones, etc.)
Activities can be used as digital centers.
Activities can be used as homework.
Activities can be used as morning work.
Activities can be used for fast finishers.
Your administration is happy about the infused technology!
Google Classroom activities have made my job as a teacher so much easier. And there is no guilt. It has to be this way! Now that you've read about so many reasons why use Google Classroom, let me tell you what activities I use with my kids.
Must-have Google Classroom Activities
This page has all the paperless activities I've created for Google Classroom. I update it regularly every time I create new and fresh activities for Google Slides.
Make sure to pin it to your board or to bookmark this page.
Categories
Sight word games
With typewriters children can build the word by dragging letters, find the word in the word search and choose the right spelling.
I love it for the smart board! I really wanted something that we could work on as a group, that used technology, and that the students would find simple yet engaging. This completely fit the bill.
CVC sentence building activity
Unicorns will help your kids build a sentence with a CVC word and read it. The best part is that some picture clues are included.
I adapted this resource for use during the current COVID-19 school closure.  As I have navigated moving to online teaching this resource was very helpful.
Yearlong Bundle of activities for Google Classroom
Practice sight words, CVC words, and phonics in an engaging way. 2200+ slides of pure practice!
Interactive, fun and hits on a lot of different areas.
Feeling overwhelmed? Let's go back to basics and get started with Google Classroom.
Teachers love to save prep time and of course get some good deals for their classroom. That's why bundles were invented!
ELA Games and Centers Bundle
Jackpot of ELA digital resources!
Sight Word Games Bundle
Google Classroom has been a huge help with building my students' sight word fluency!
CVC Word Work Bundle
"This has been a great resource for my students! It is hands on and great for kindergarten students!"
Starter Kit
Want to try games for Google Classroom? Need a quick solution to practice sight words and CVC words? Grab this starter kit with interactive slides perfect for iPads, Chromebooks, laptops and tablets!
Emergent Readers Bundle
Love using emergent readers with kids? How about both paperless and printables sight word books? They are perfect for Google Classroom: use on iPads, Chromebooks, tablets and laptops. Or just print and use!
Sentence Building Bundle
Are you looking for fun ways to practice sentence building during distance learning? Check out the bundle of Google Classroom activities with engaging ways to practice building sentences for kids!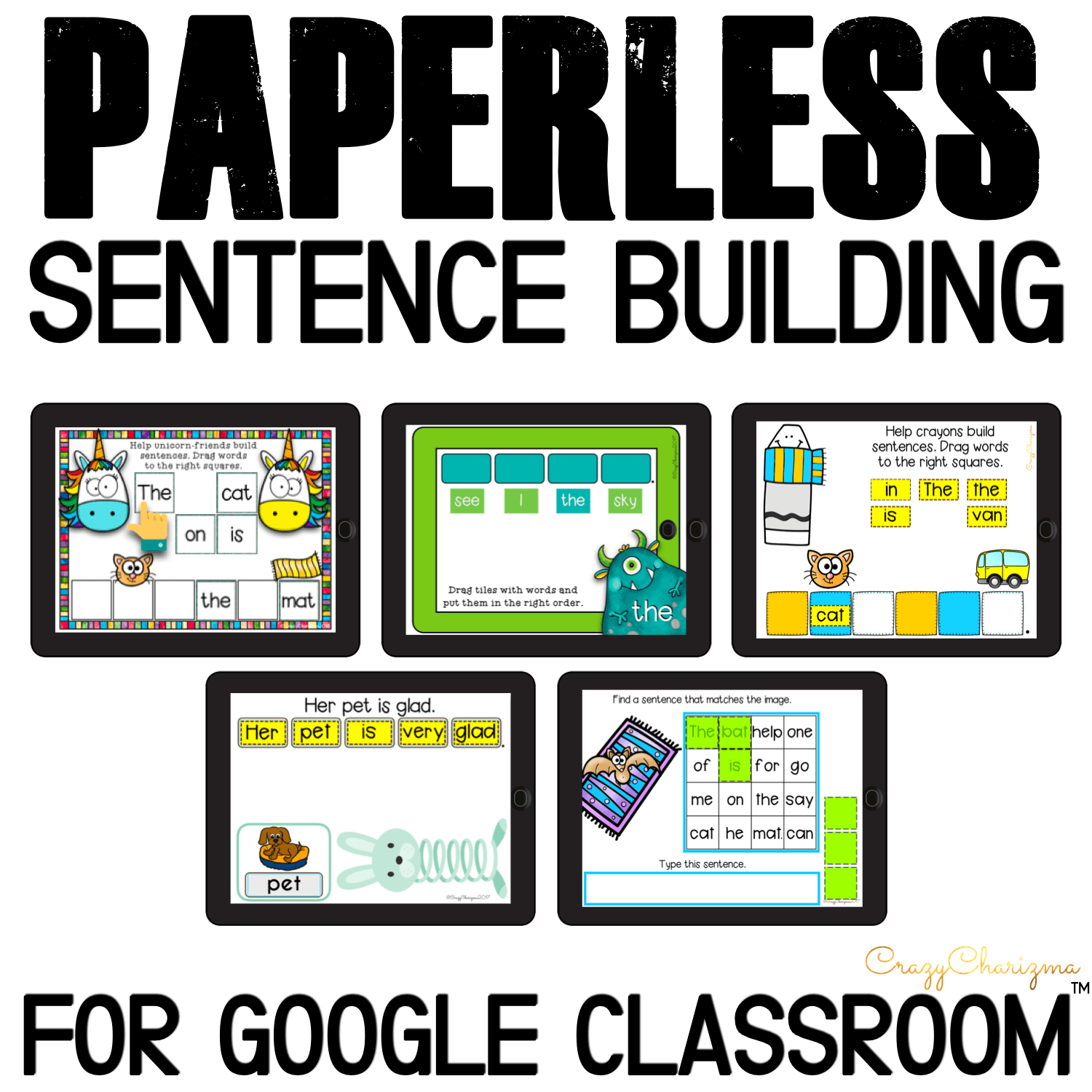 Blends and Digraphs Bundle
Need to engage kids with interactive blends and digraphs activities? Check out this GROWING BUNDLE that when completed will have 20 sets! Created for Google Slides and Google Classroom, you can use it for distance learning or in the classroom.
With these activities you can practice various sight words individually, among other words or in sentences. Check out the following sets.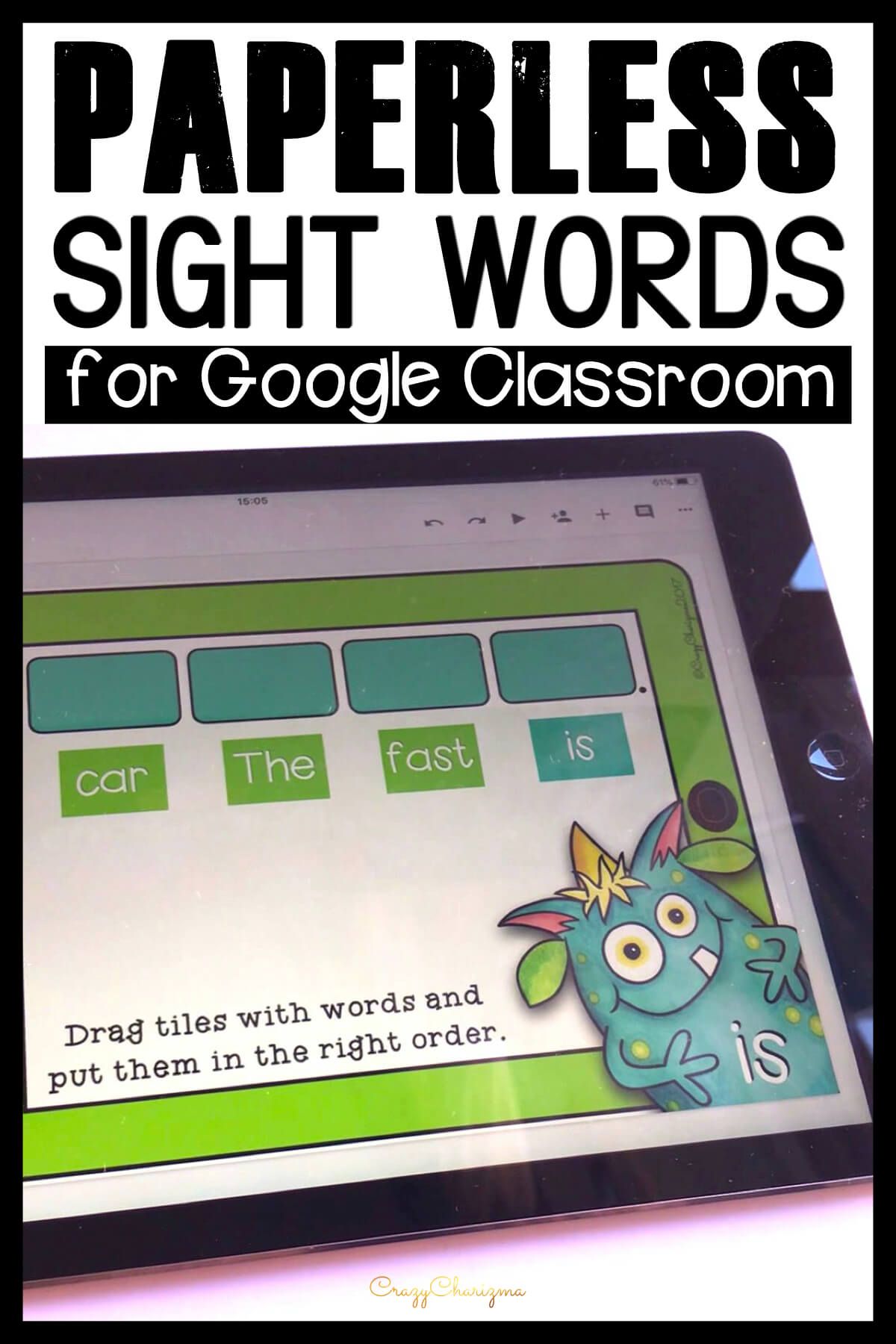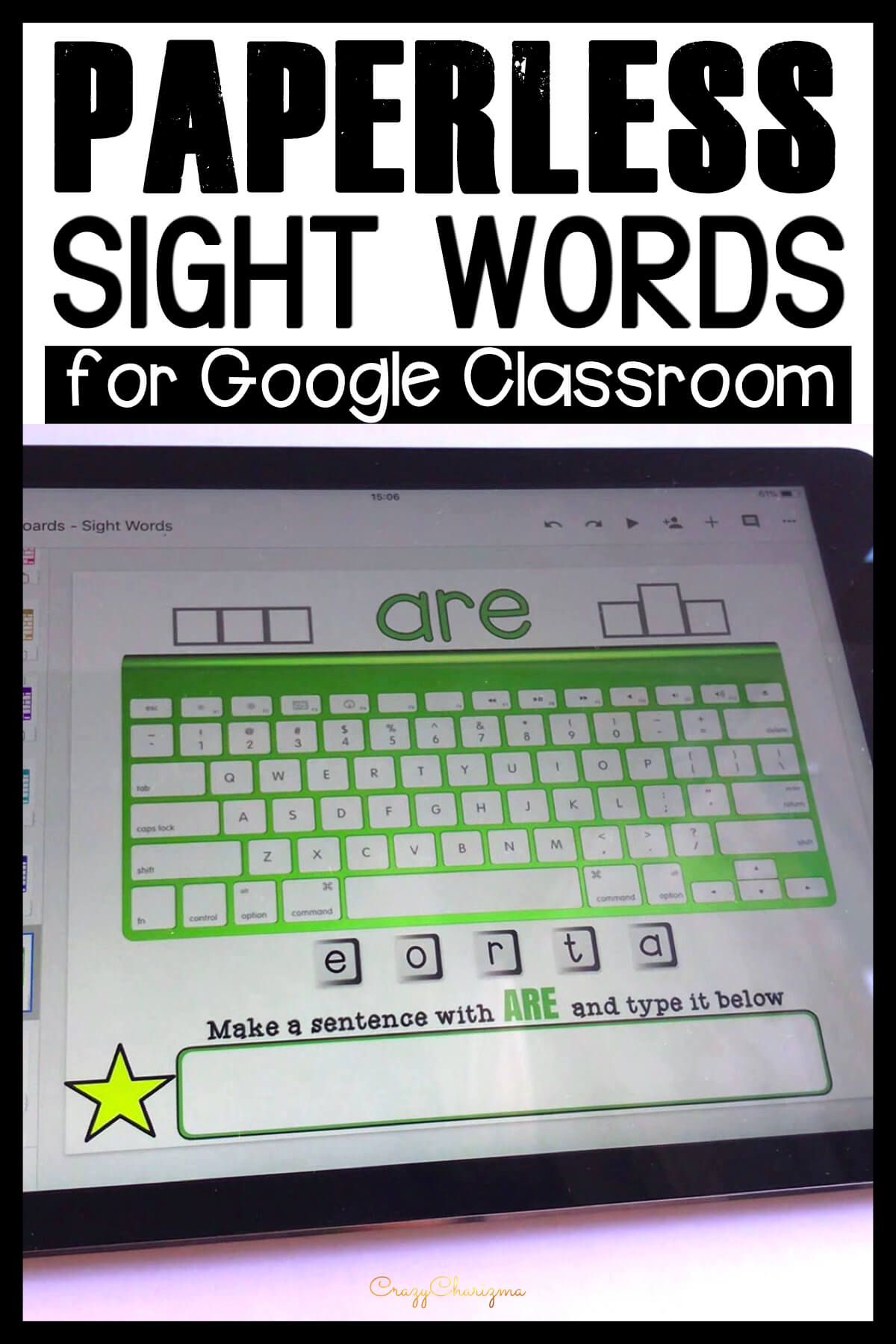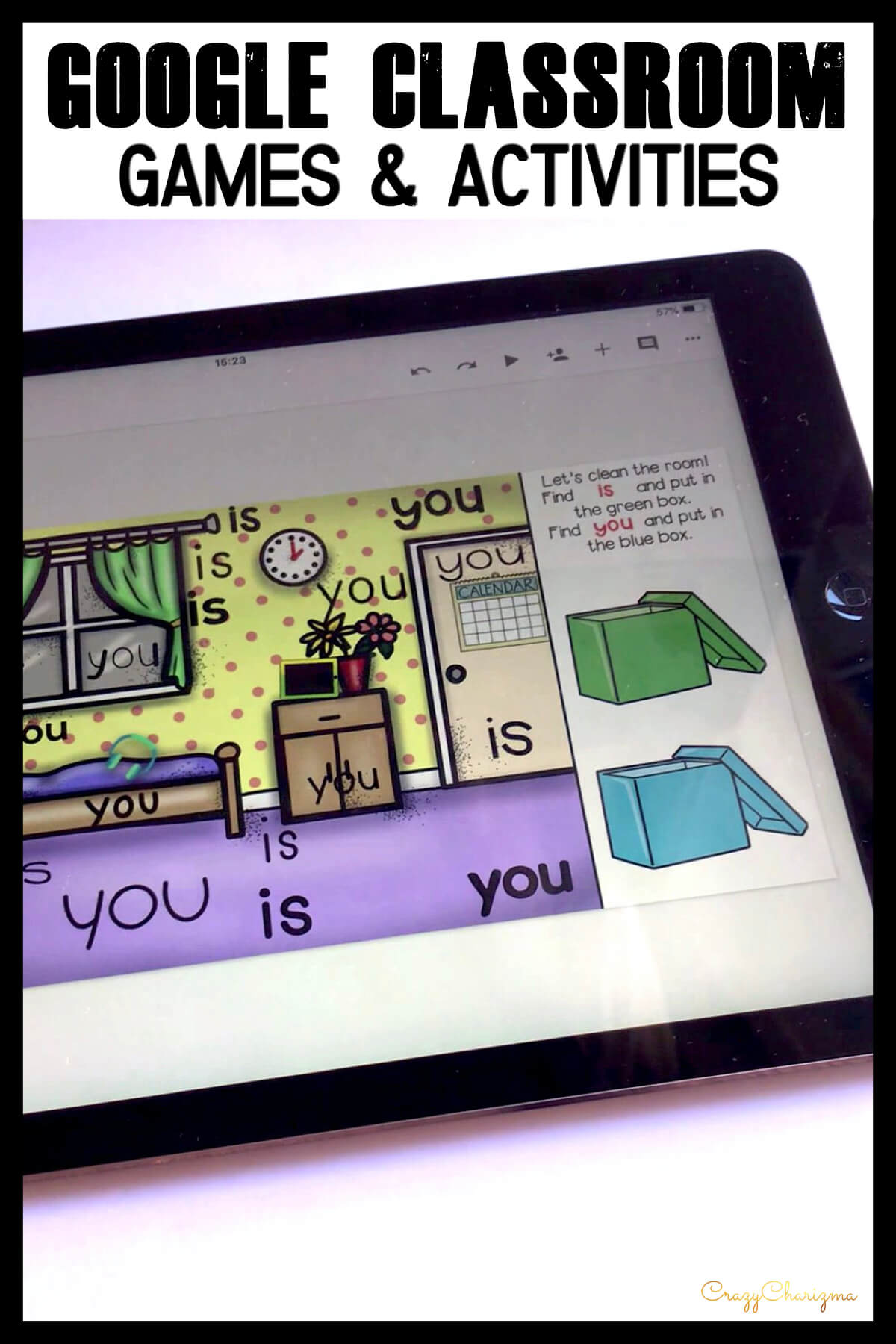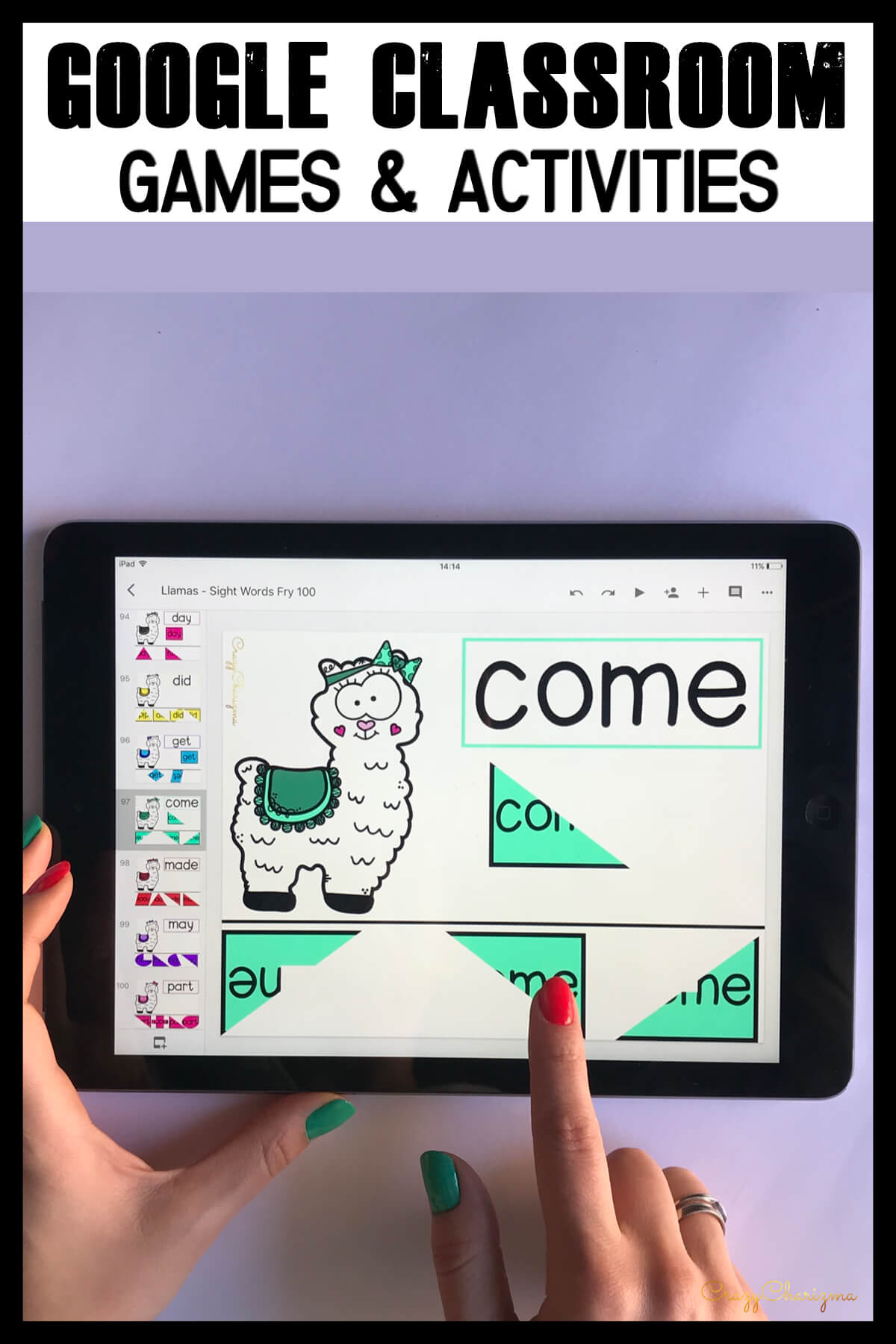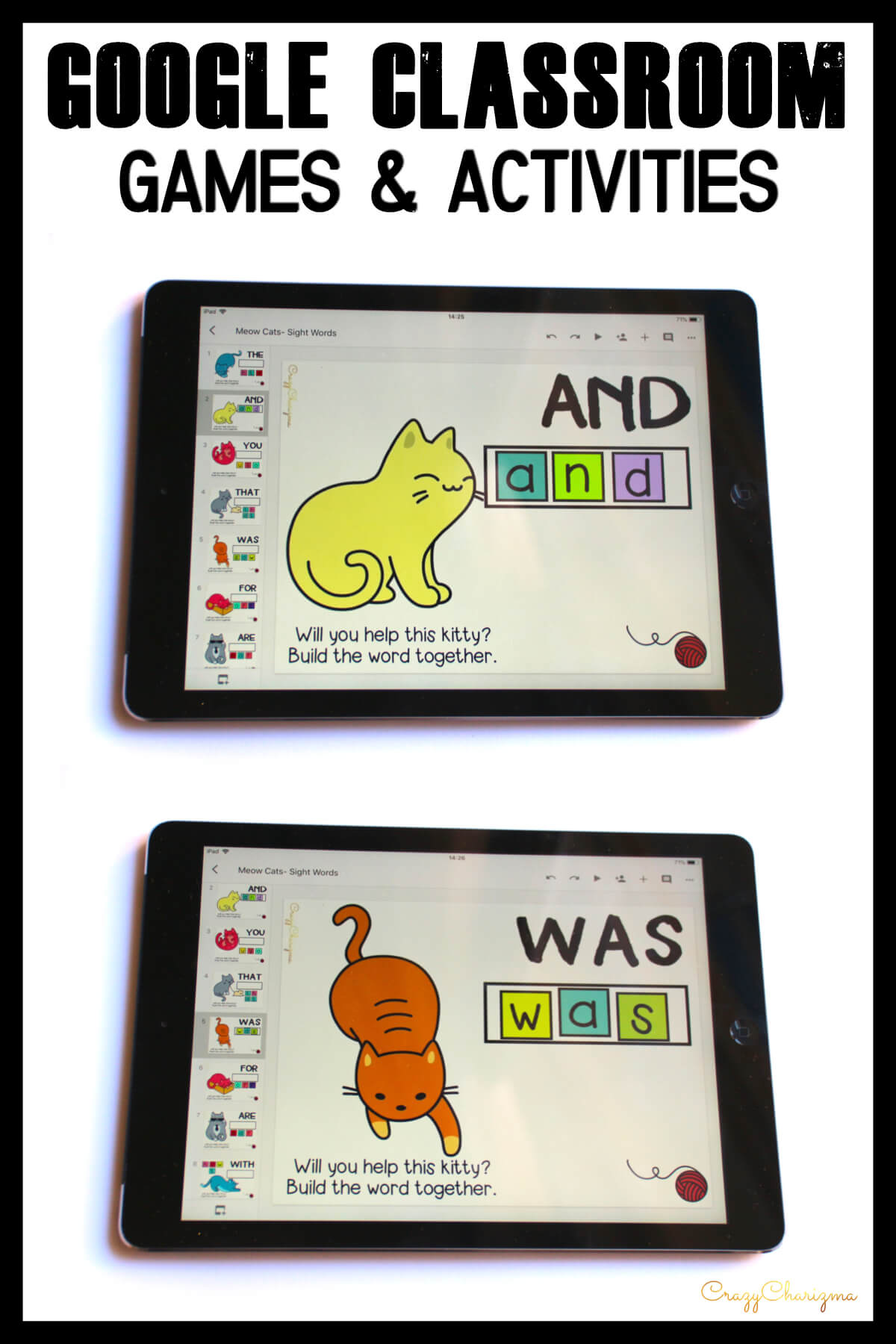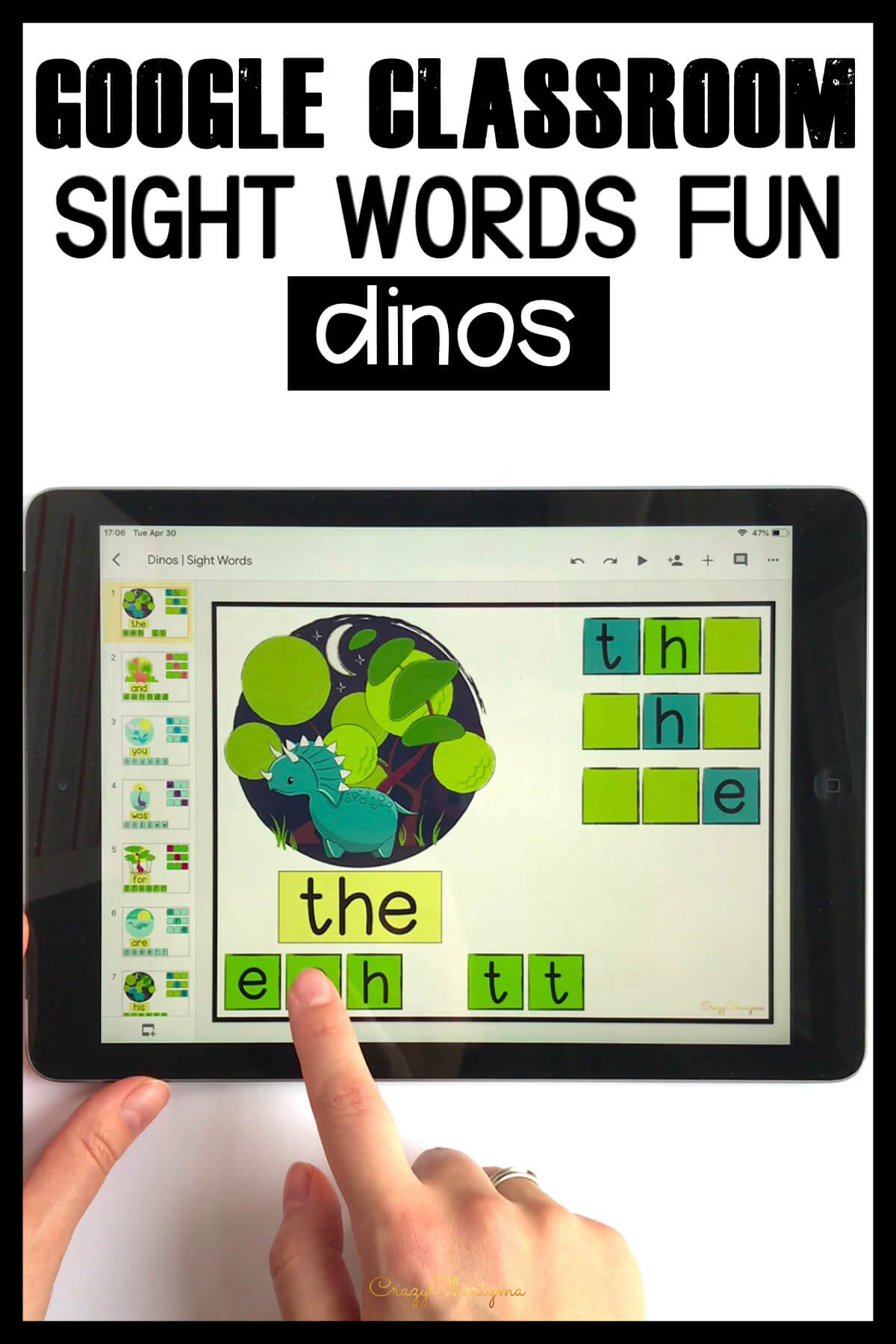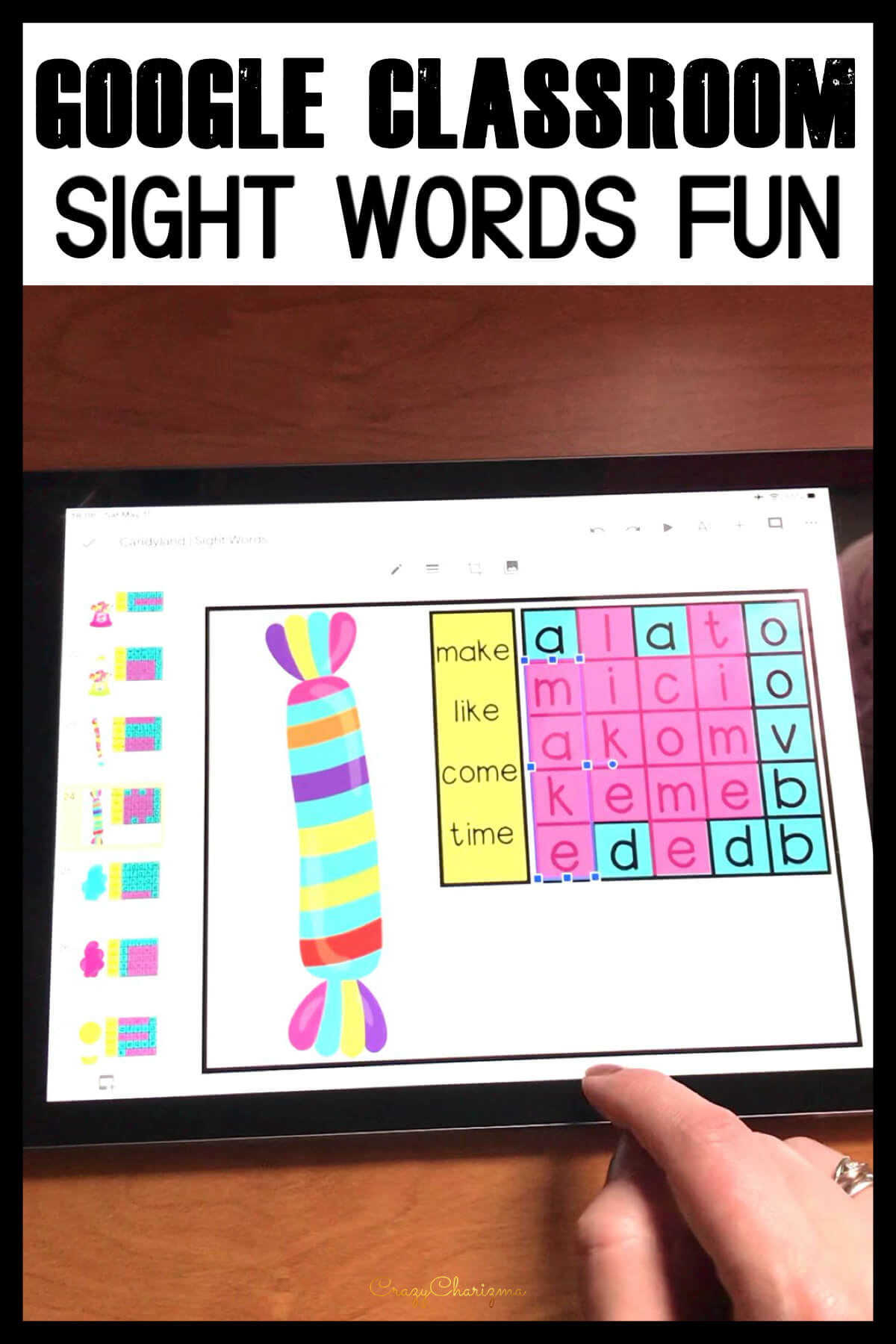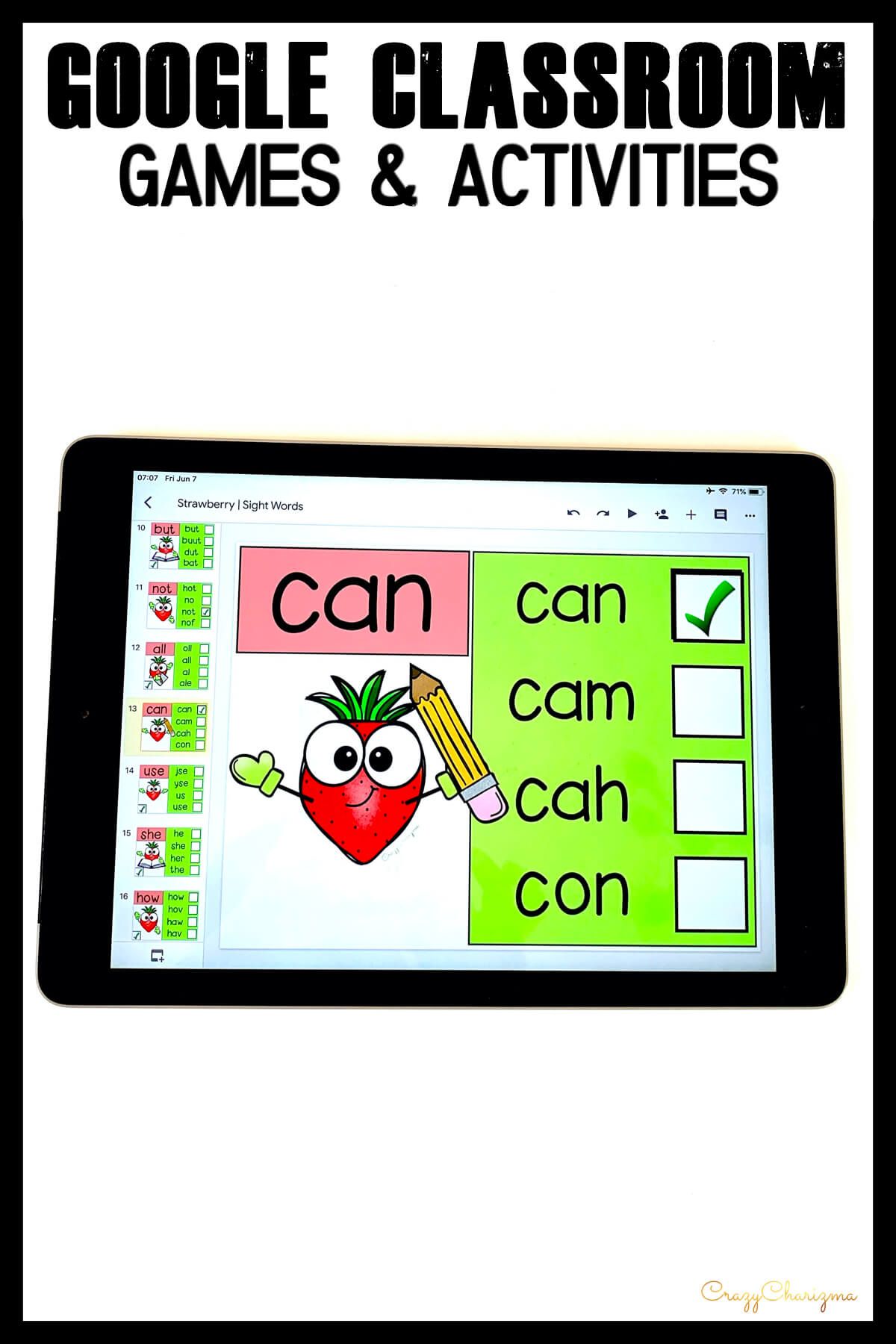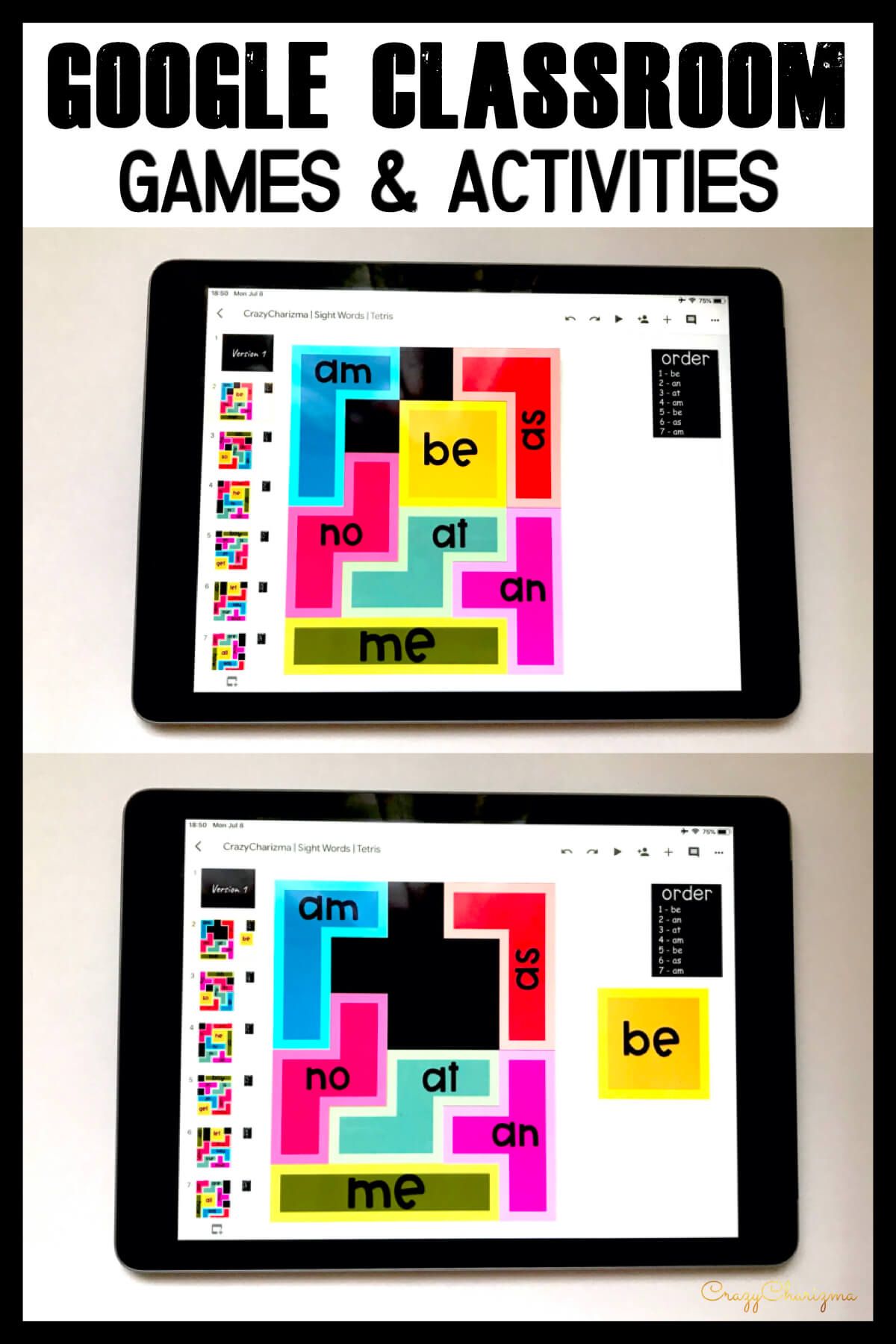 CVC words practice
The following sets will help you build CVC words, find the beginning, middle and final sounds, find rhymes and search words among other words, read CVC words in sentences and fluency passages.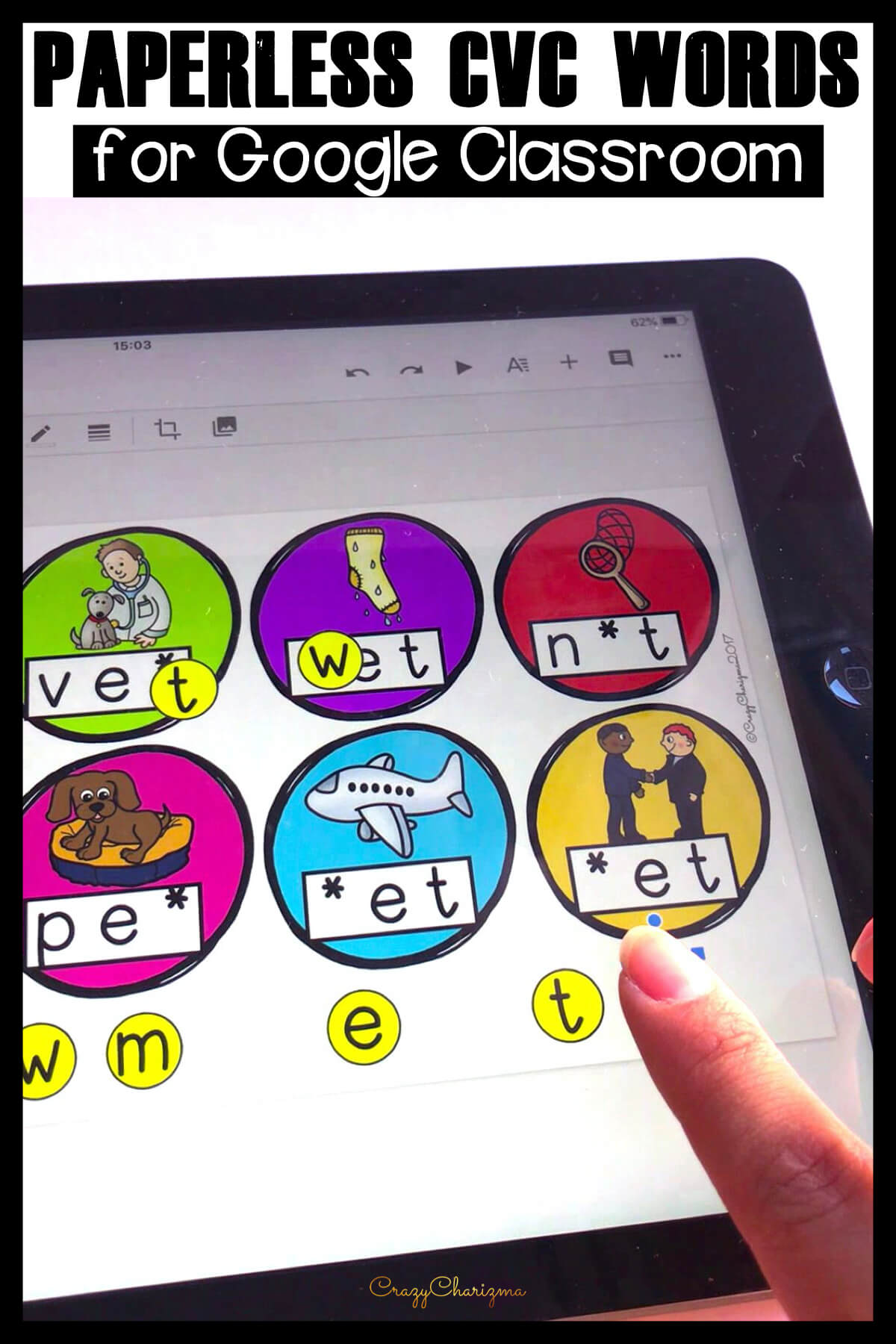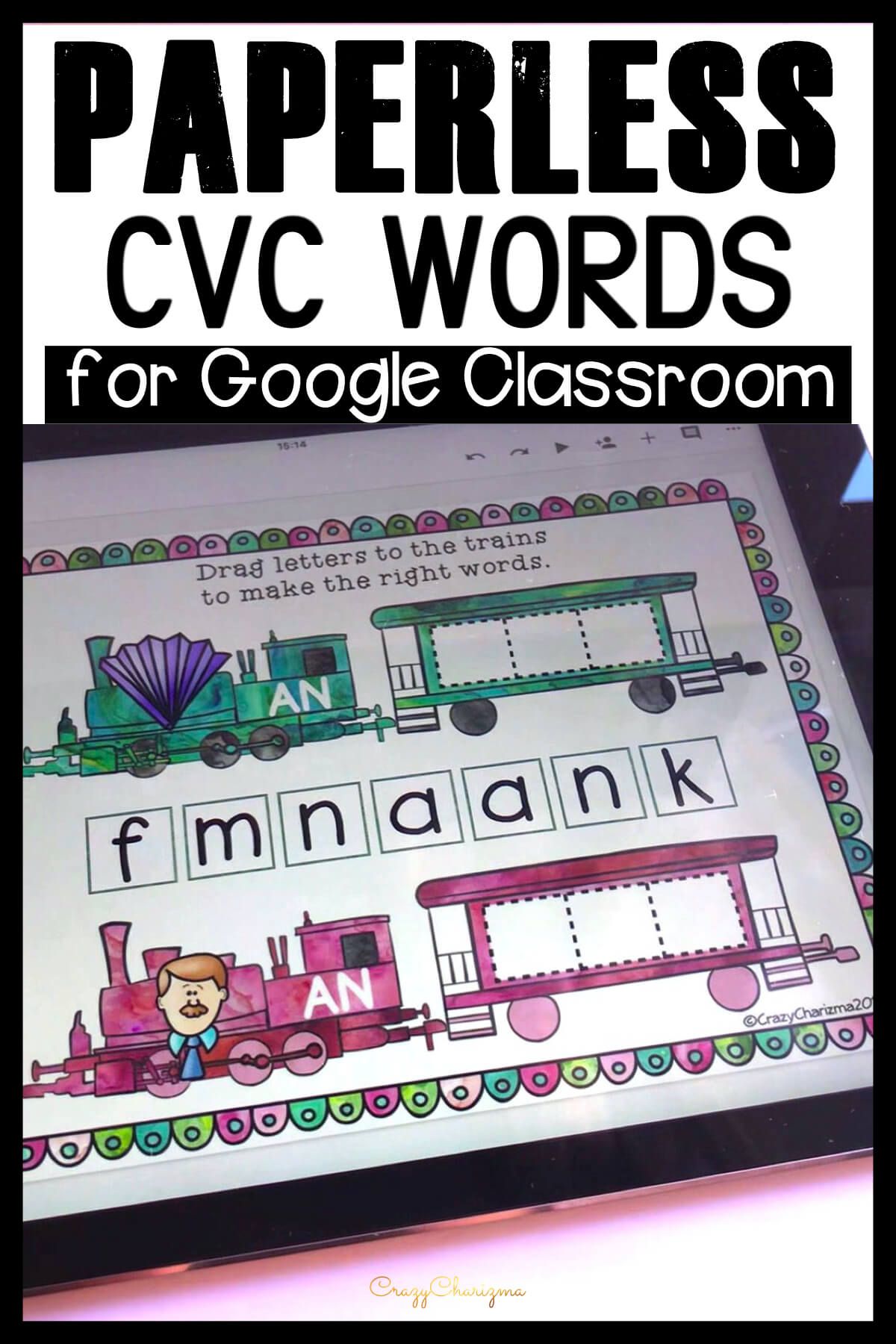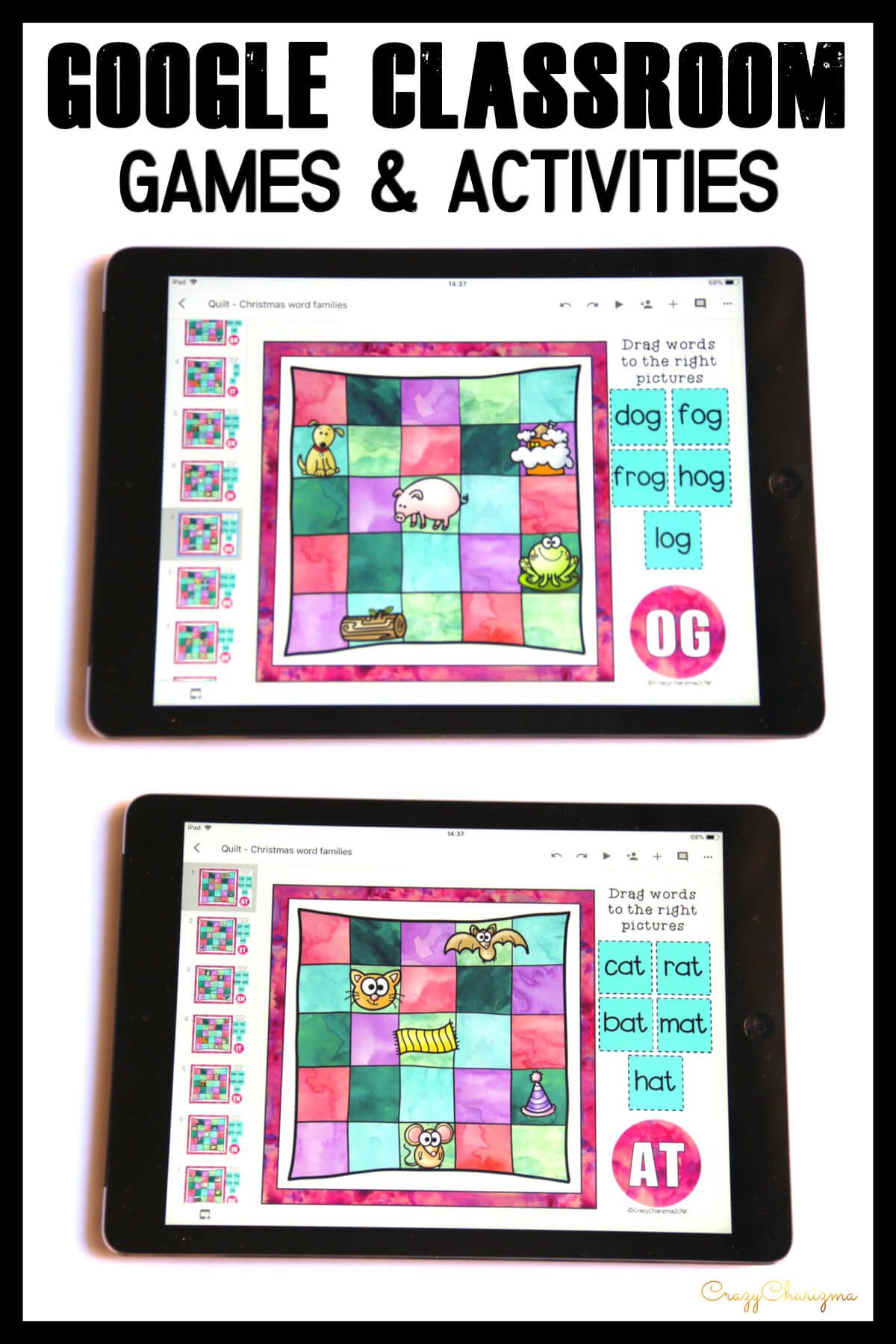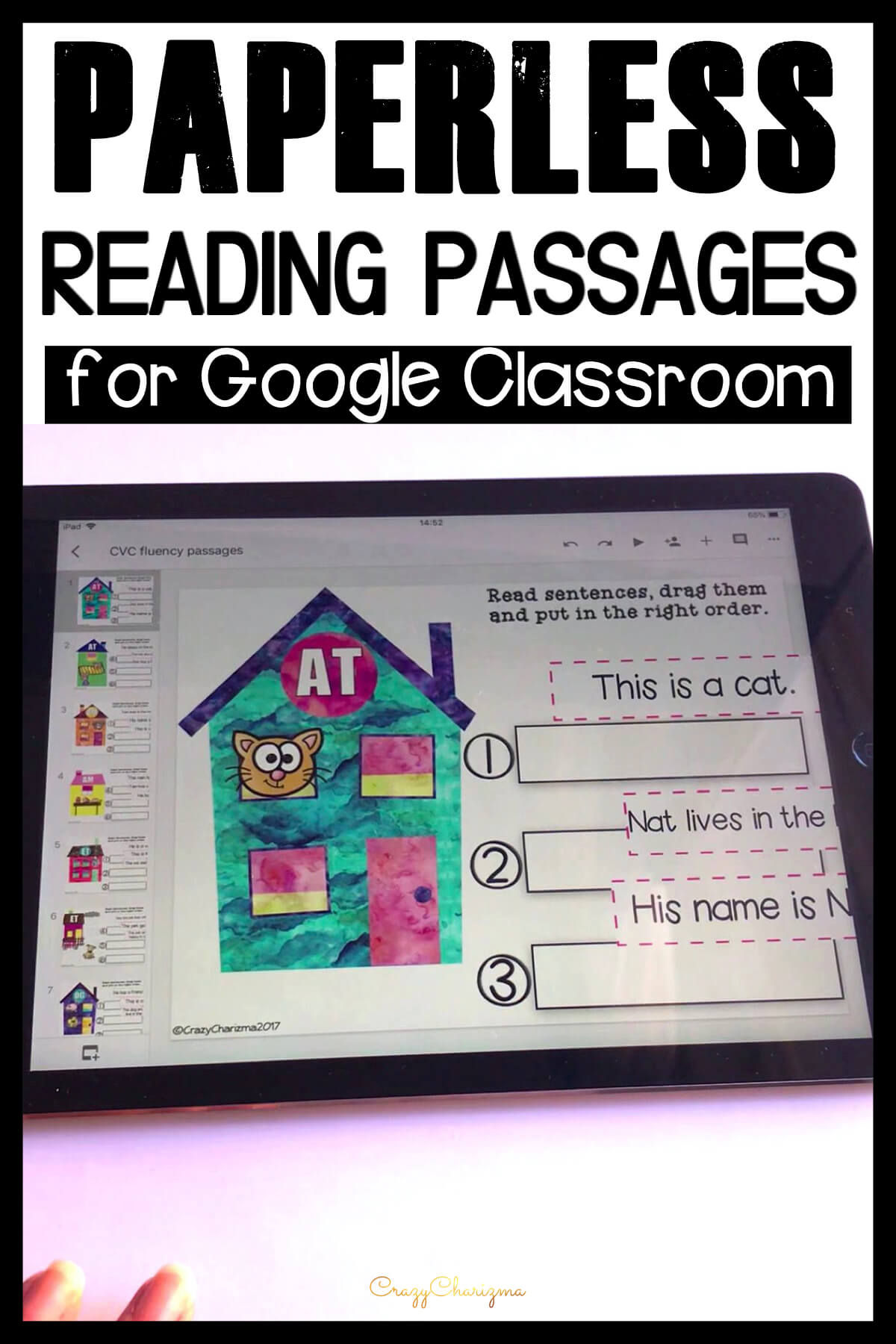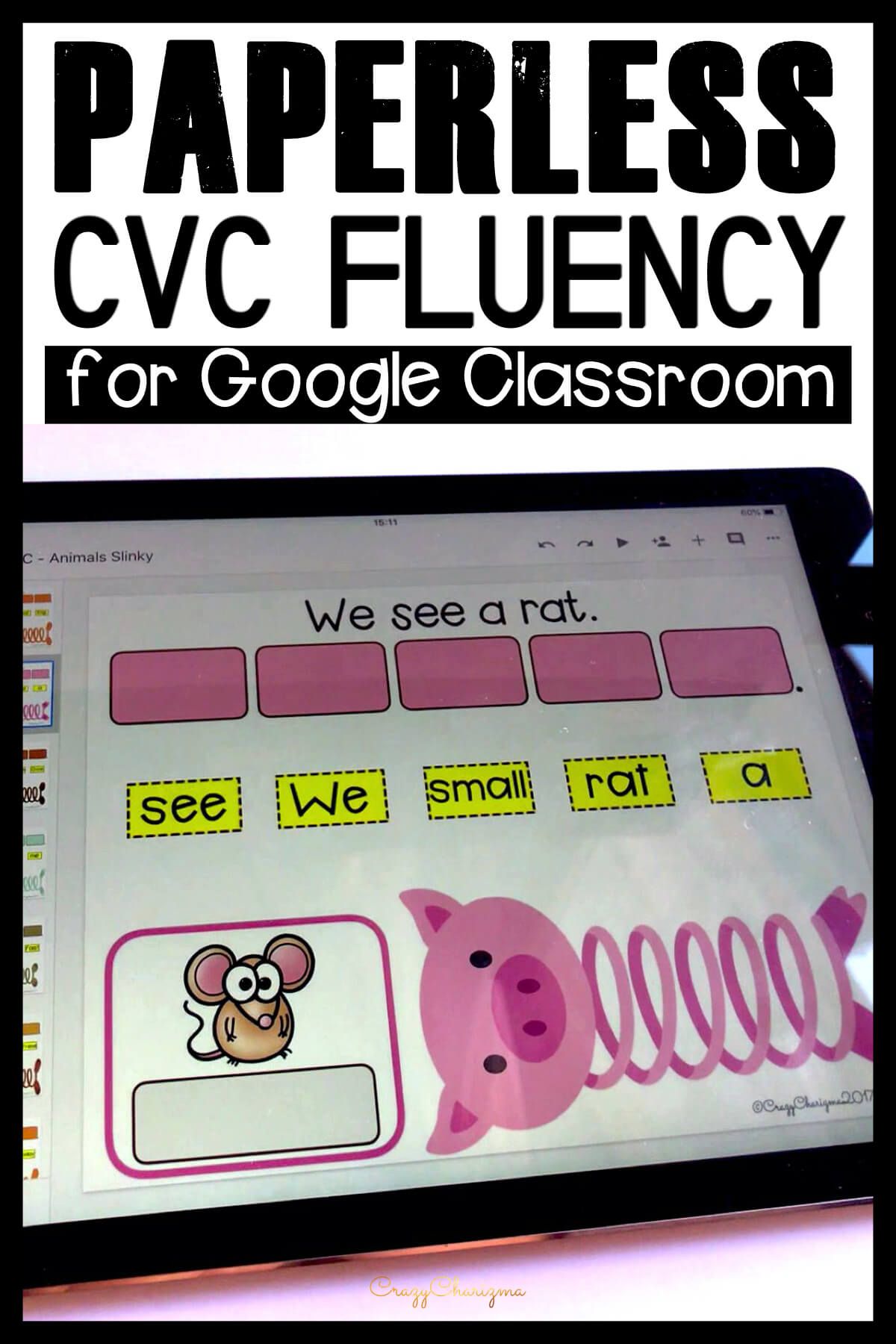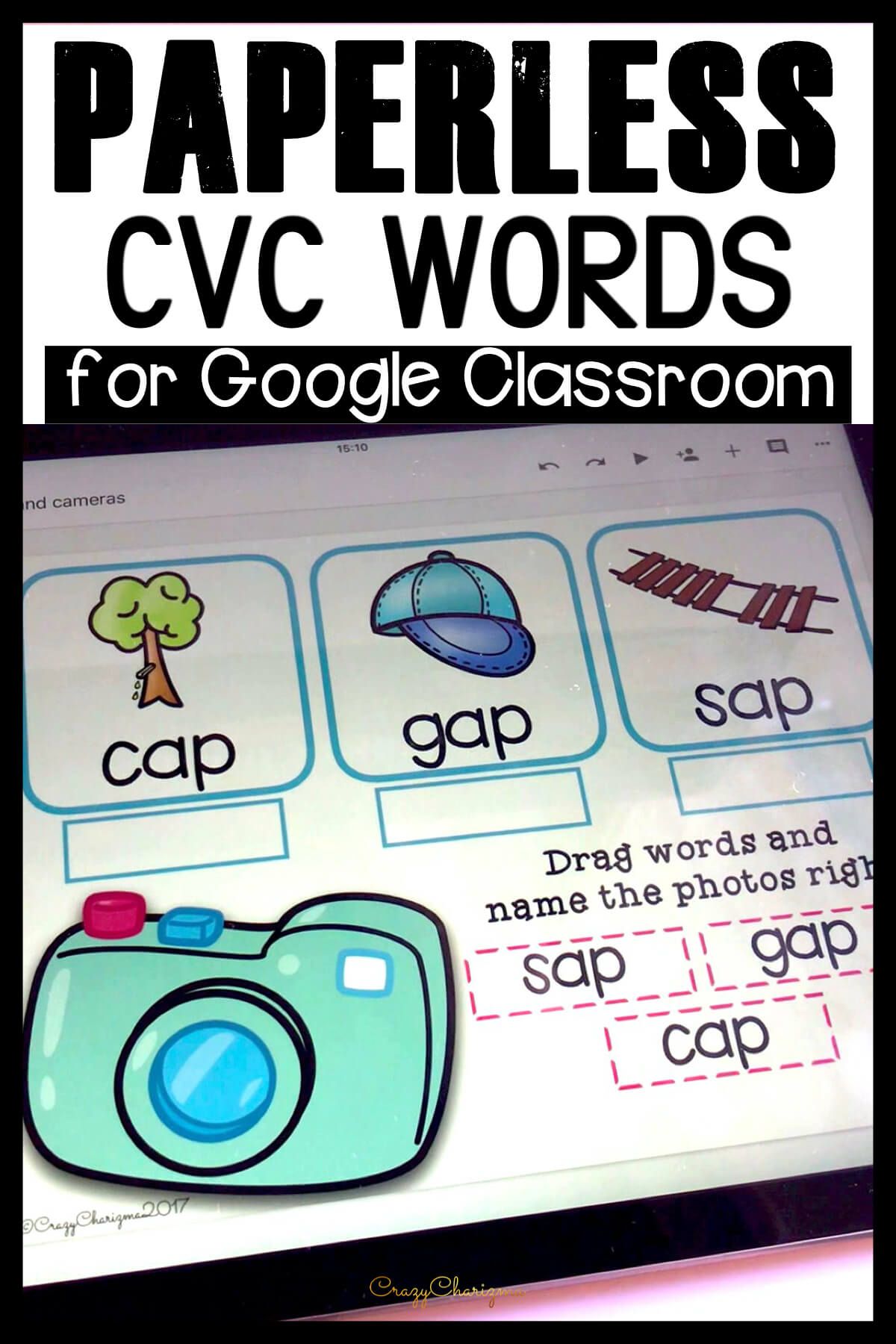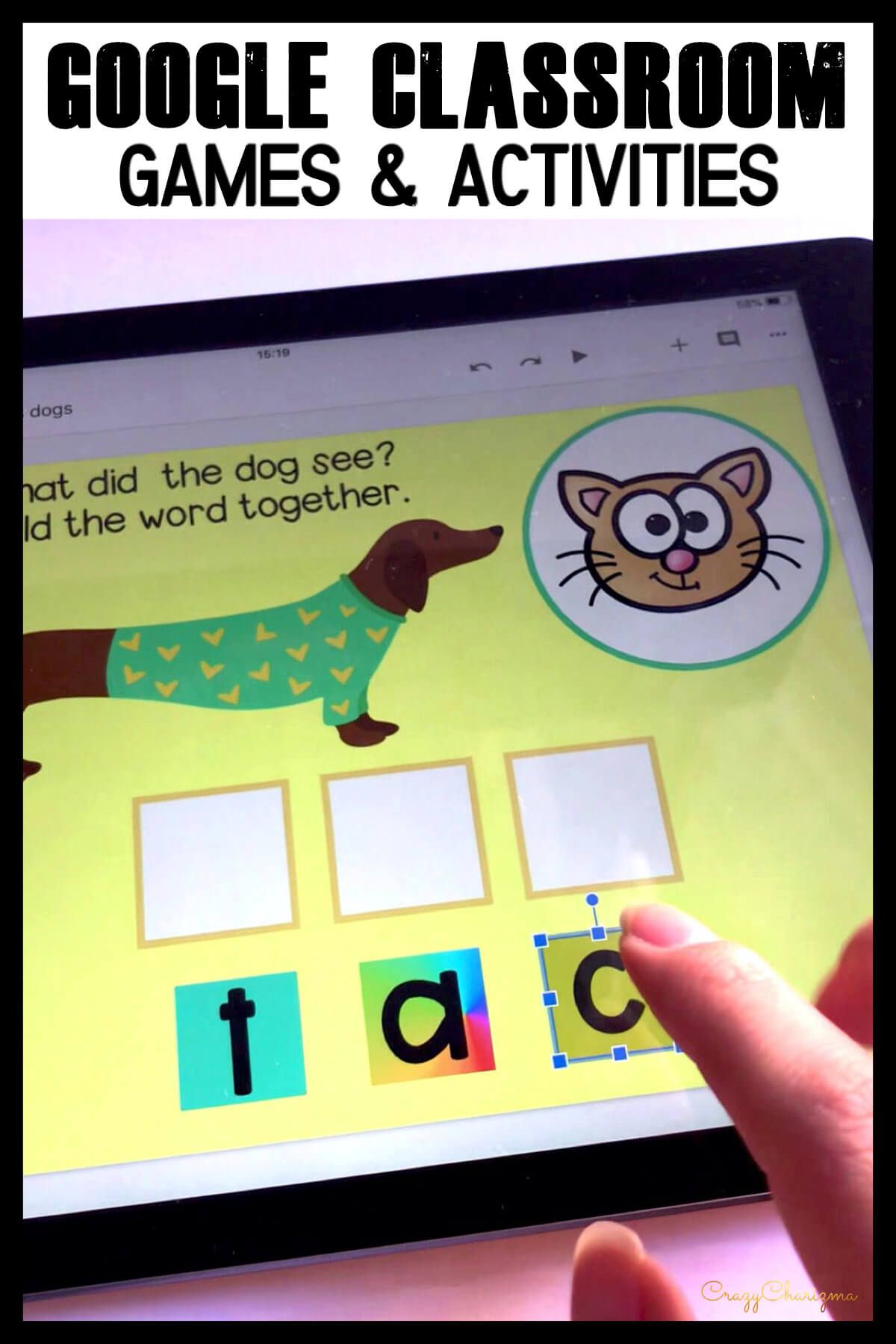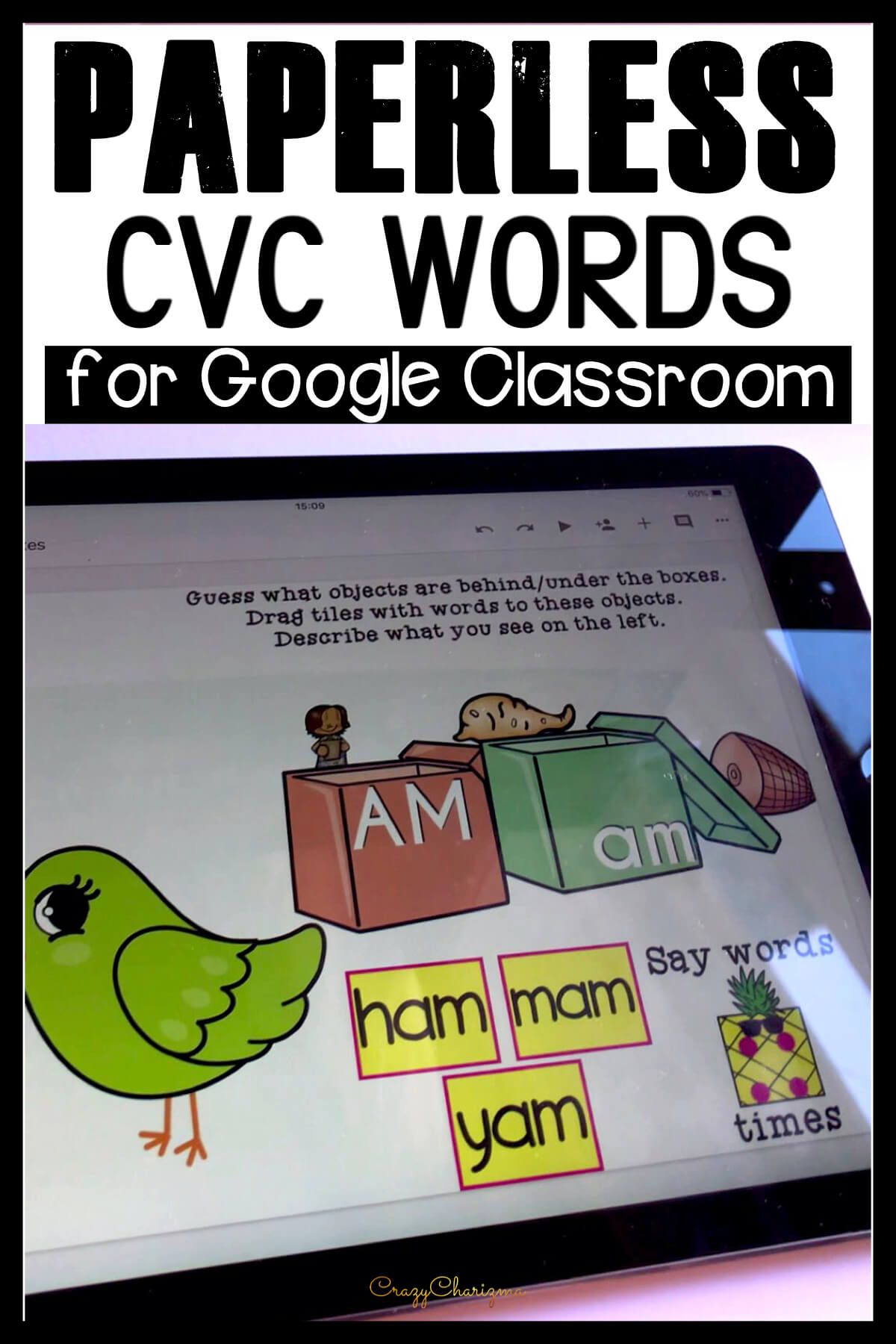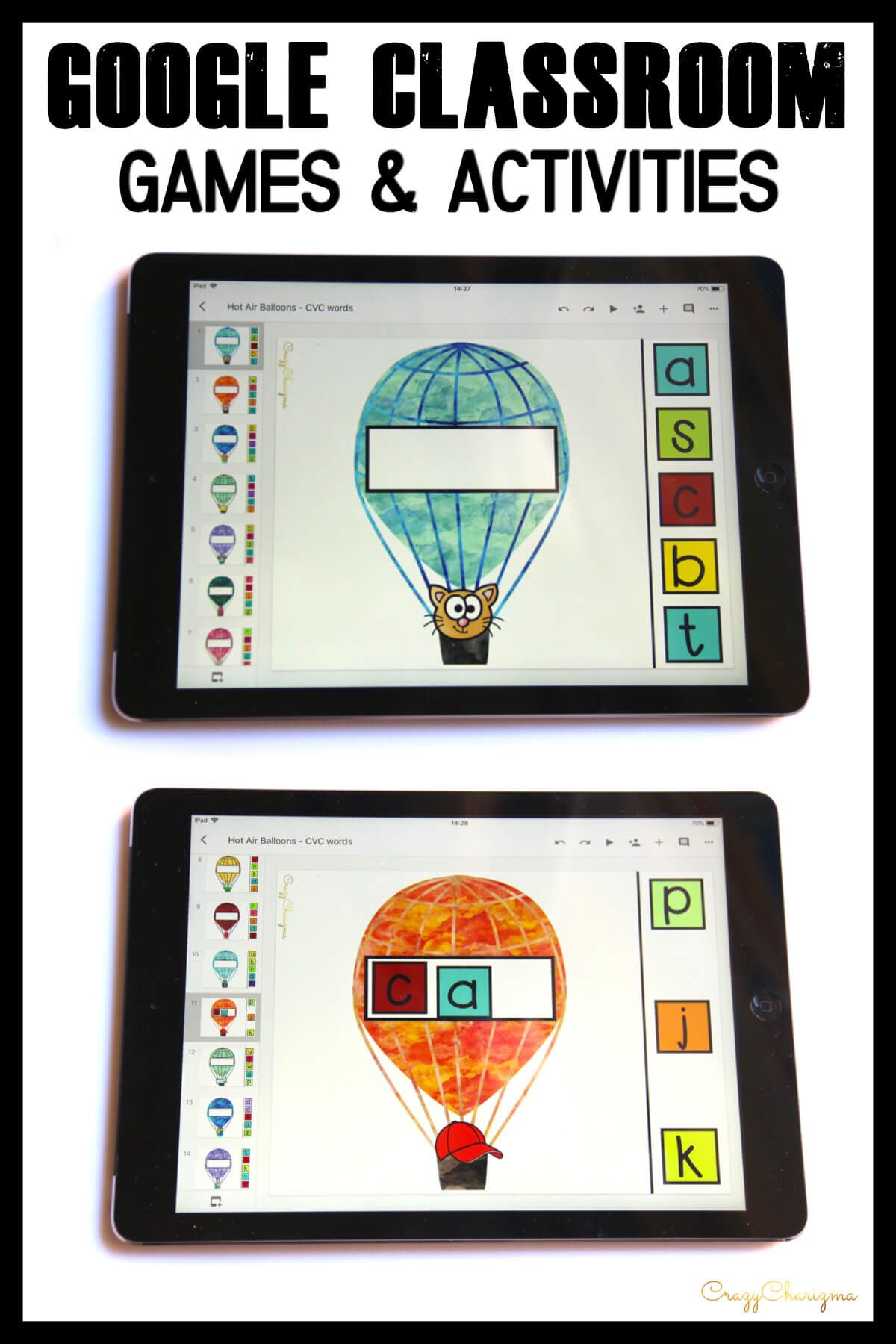 CVCe words practice
Discover fun ways to teach CVCe words (slient e words) and help kids distinguish between CVC and CVCe words.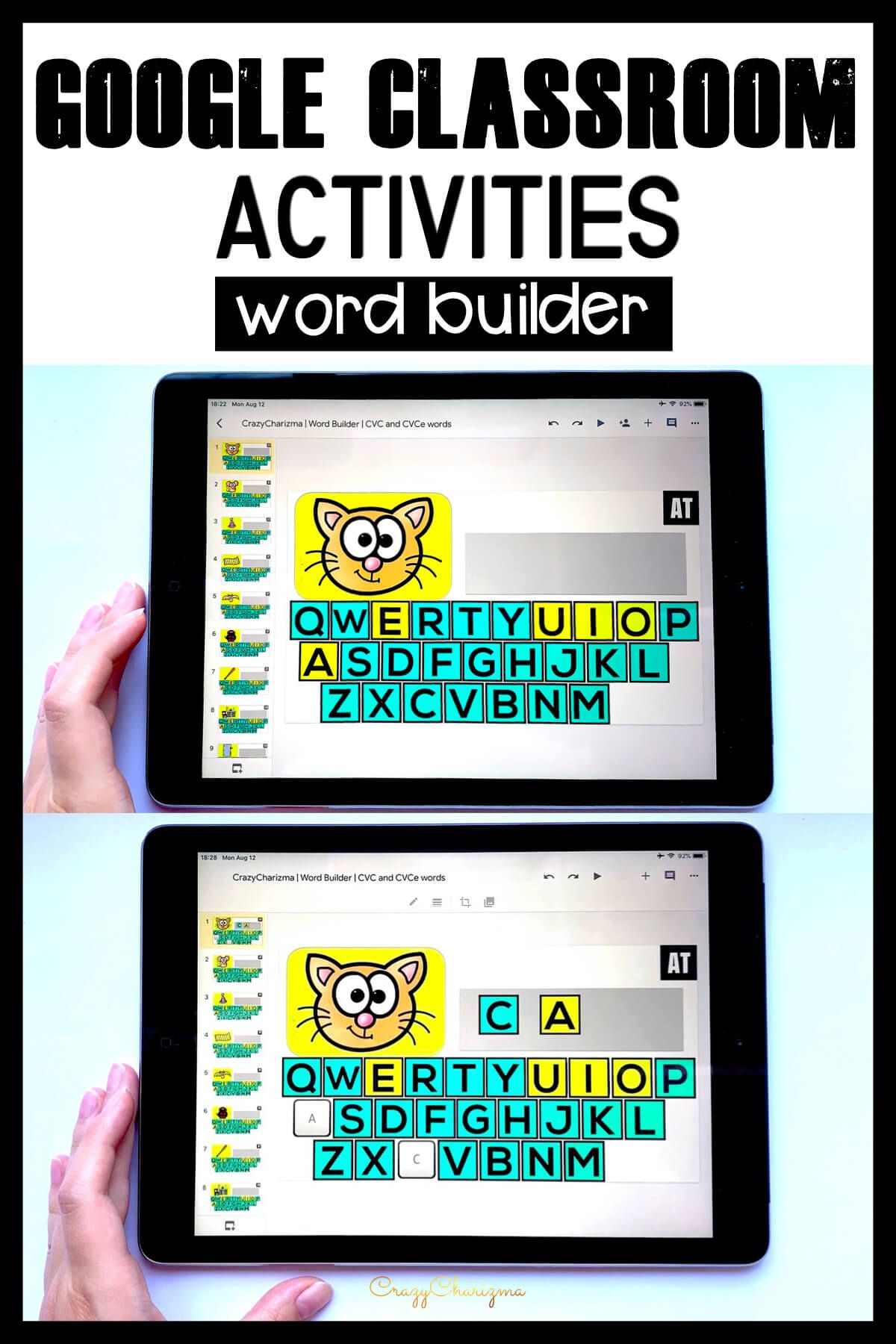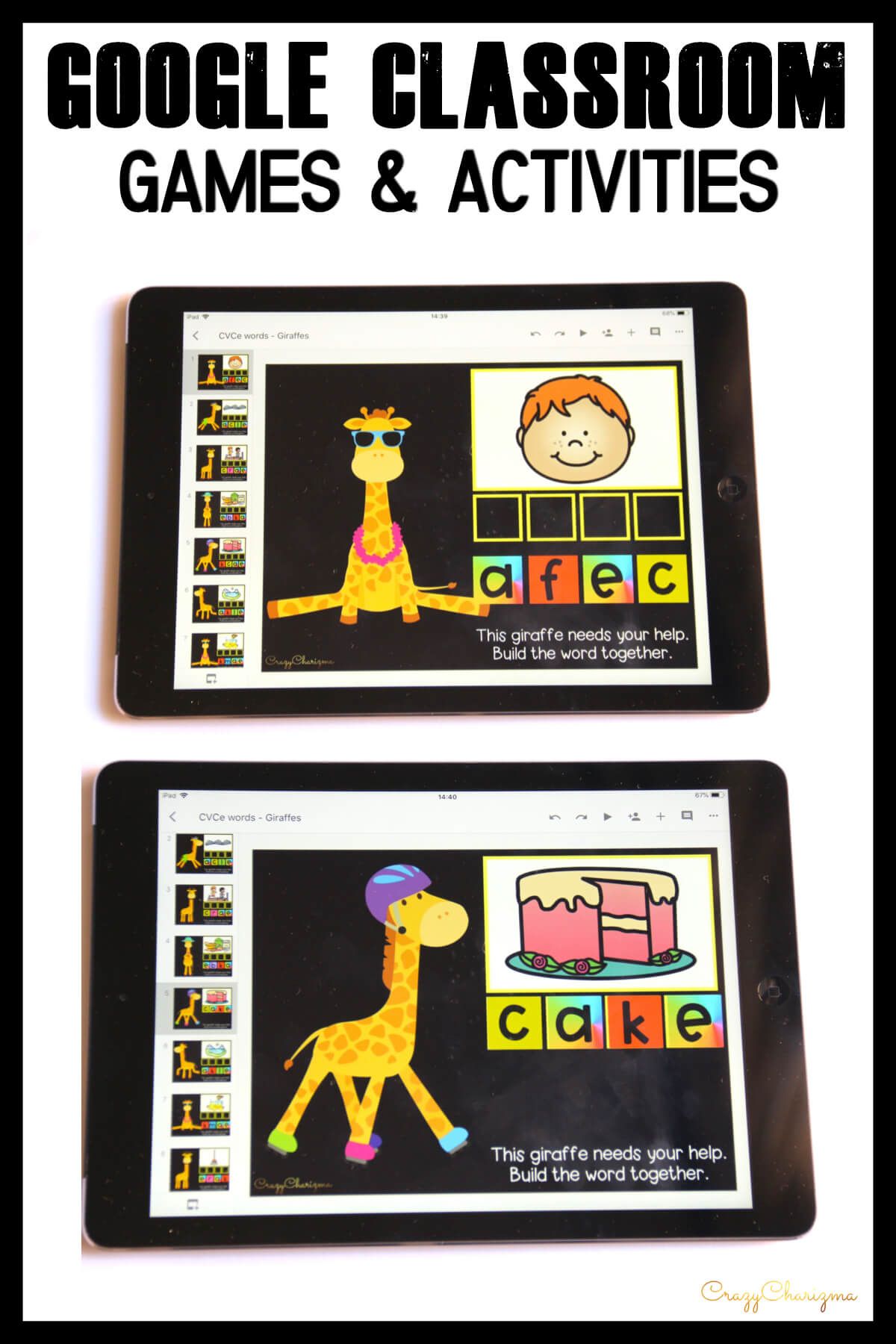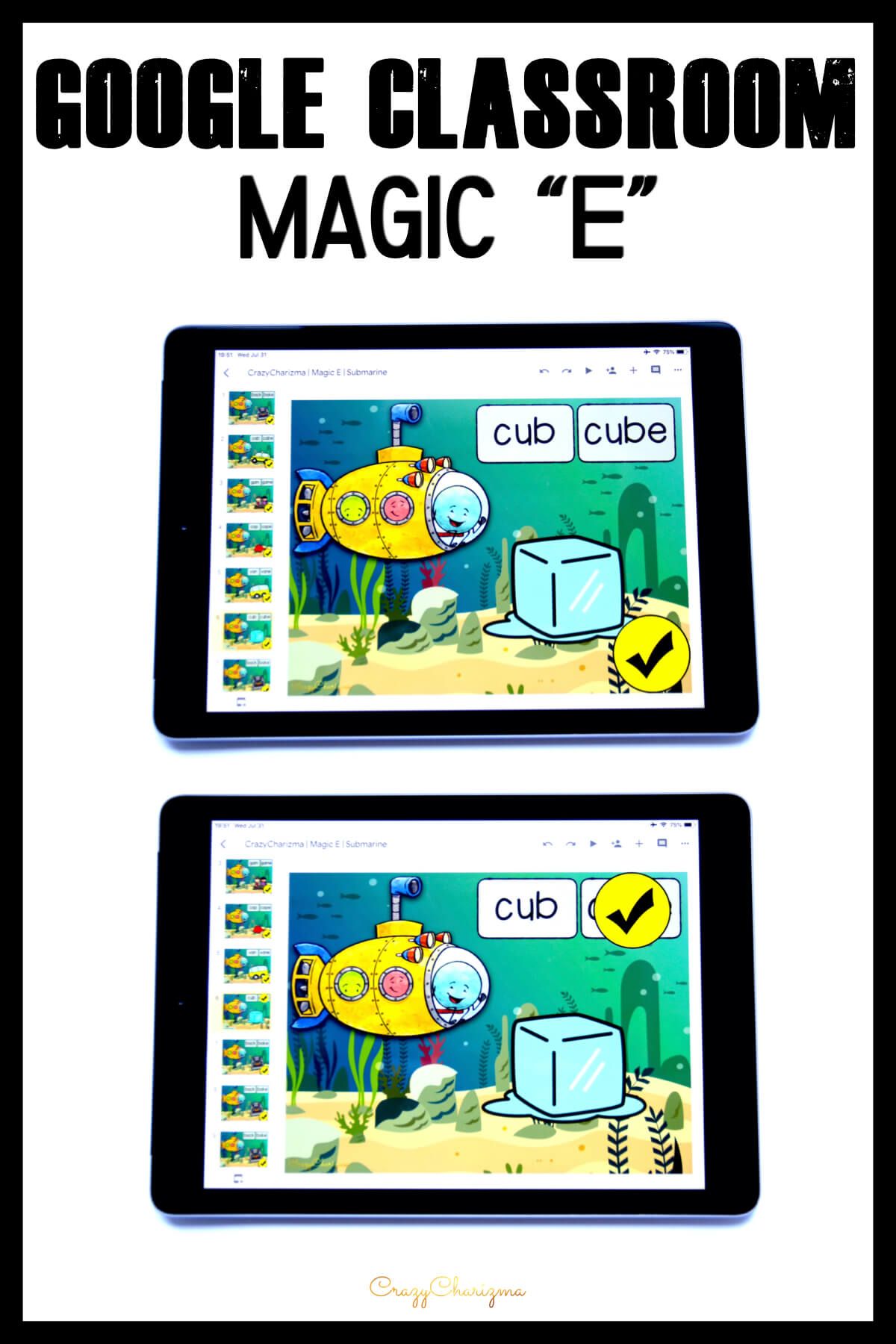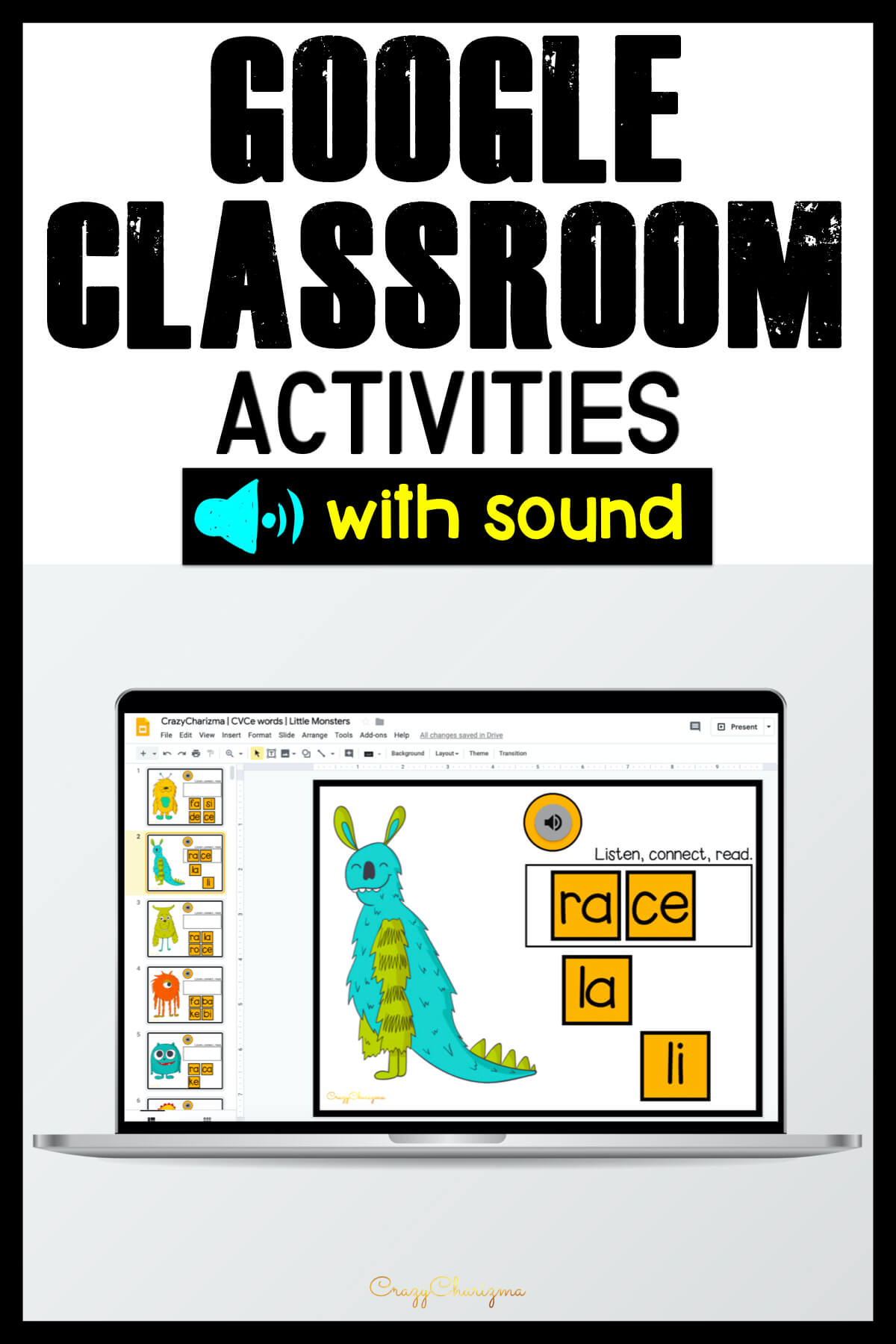 Practice phonics (word families and alphabet) with the following sets. Find rhymes and let kids read the words. Also, you will be able to practice phonics in reading sentences.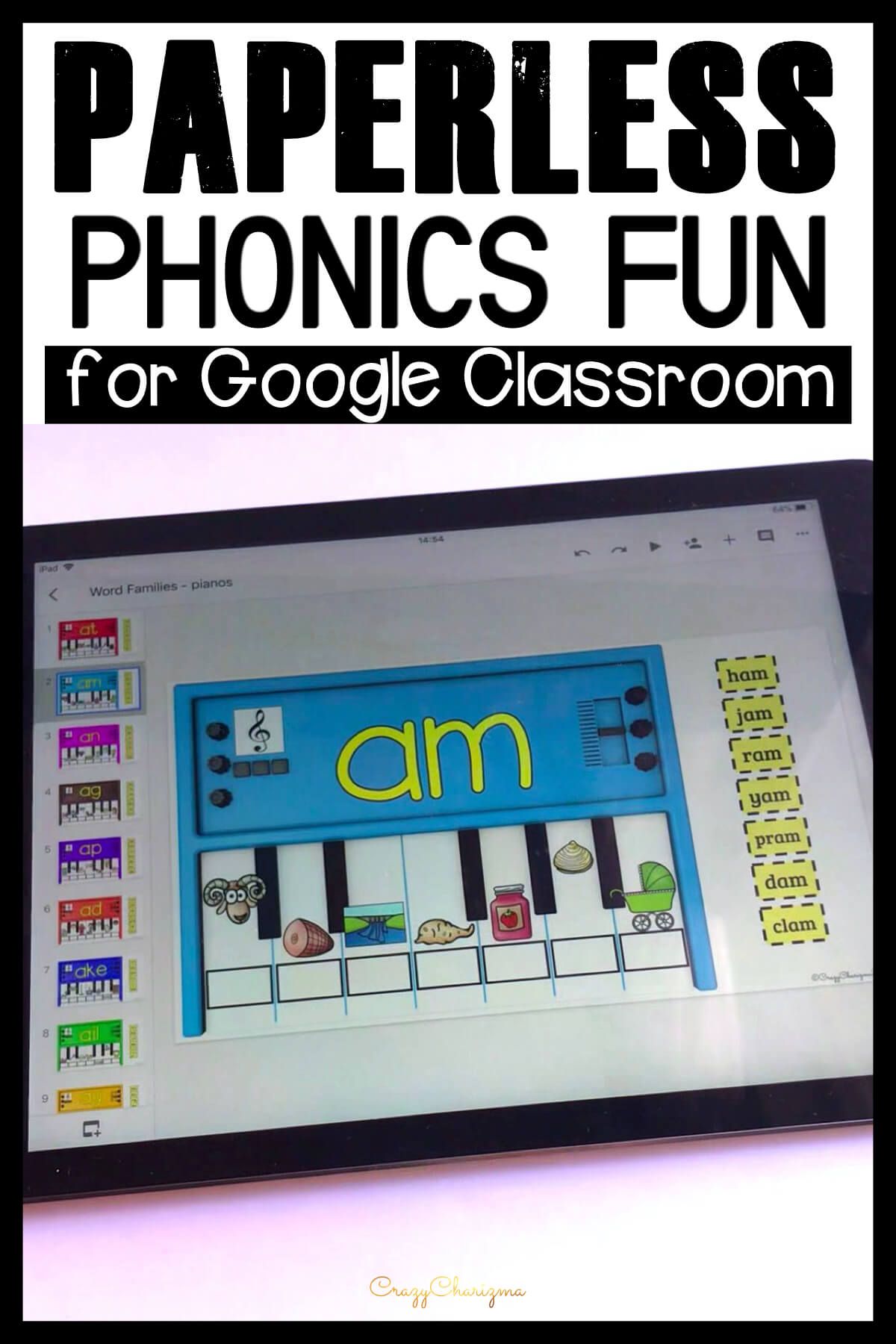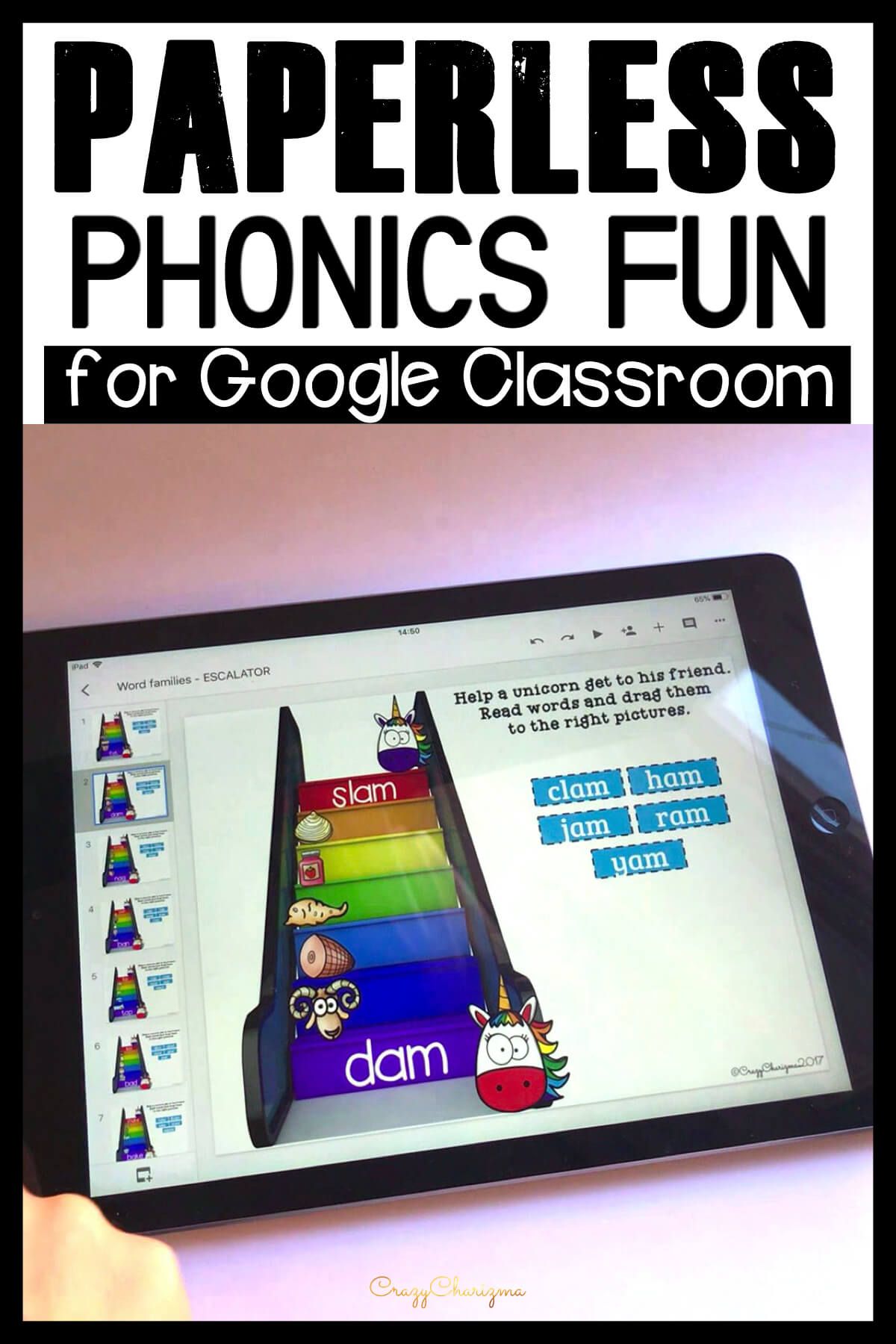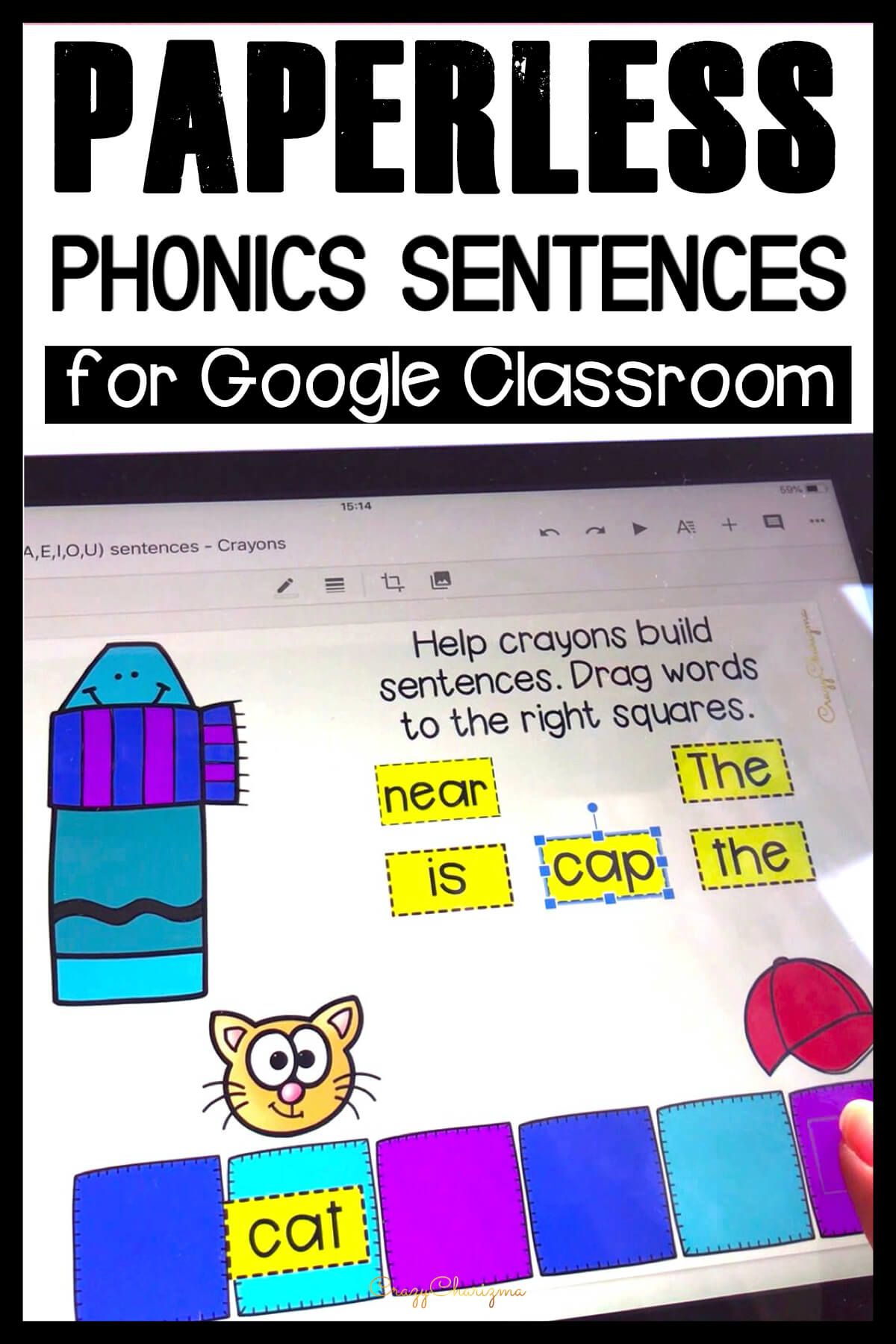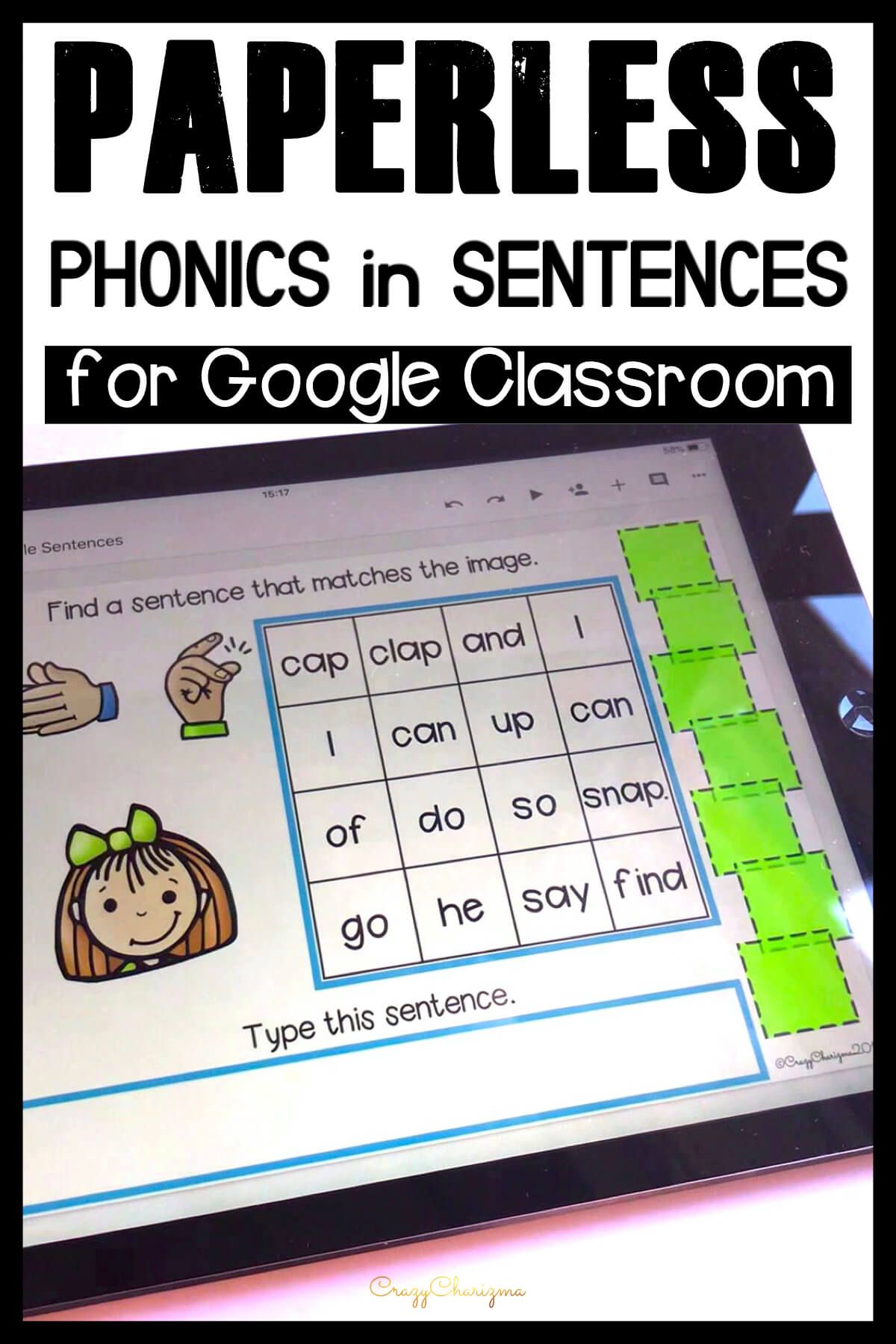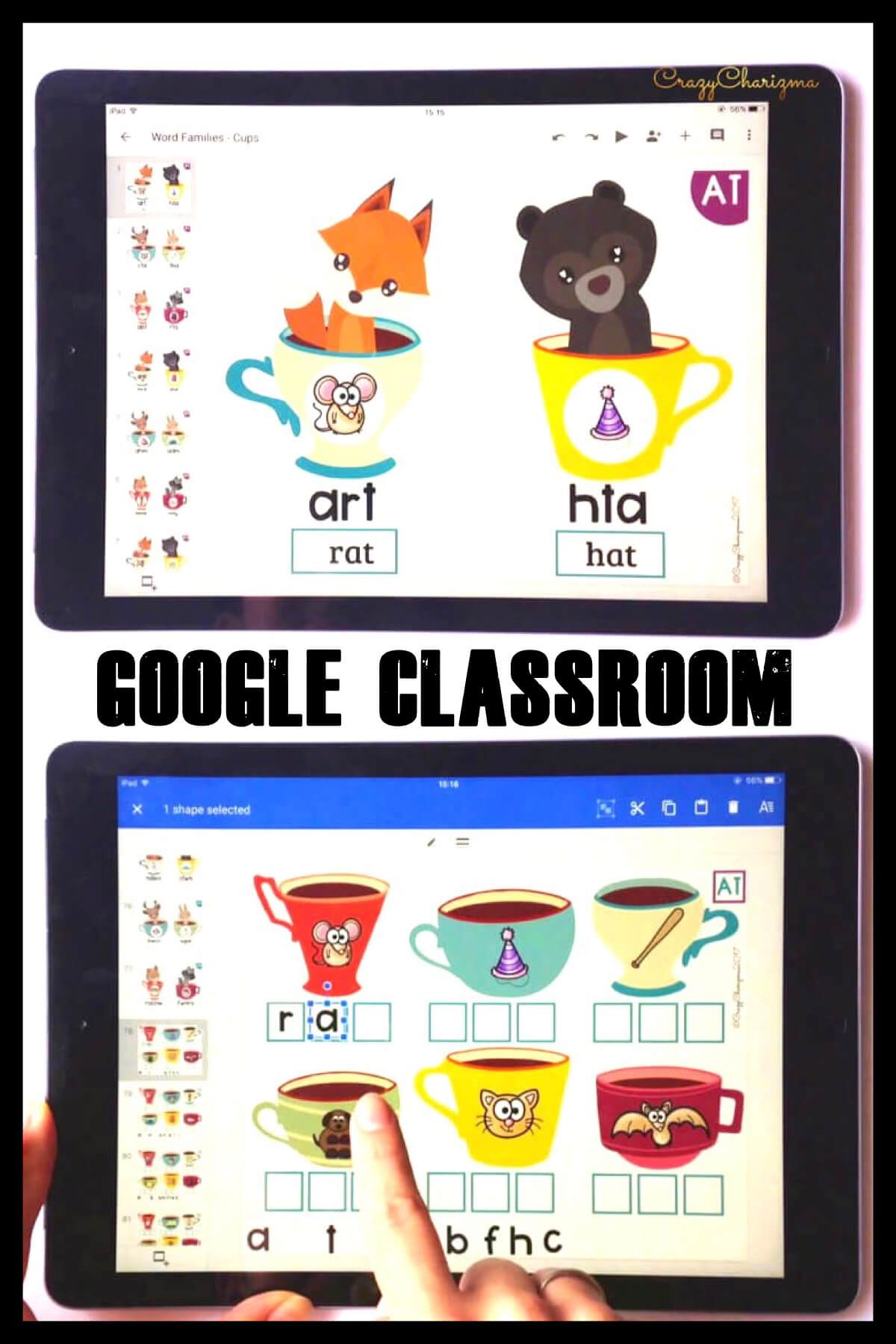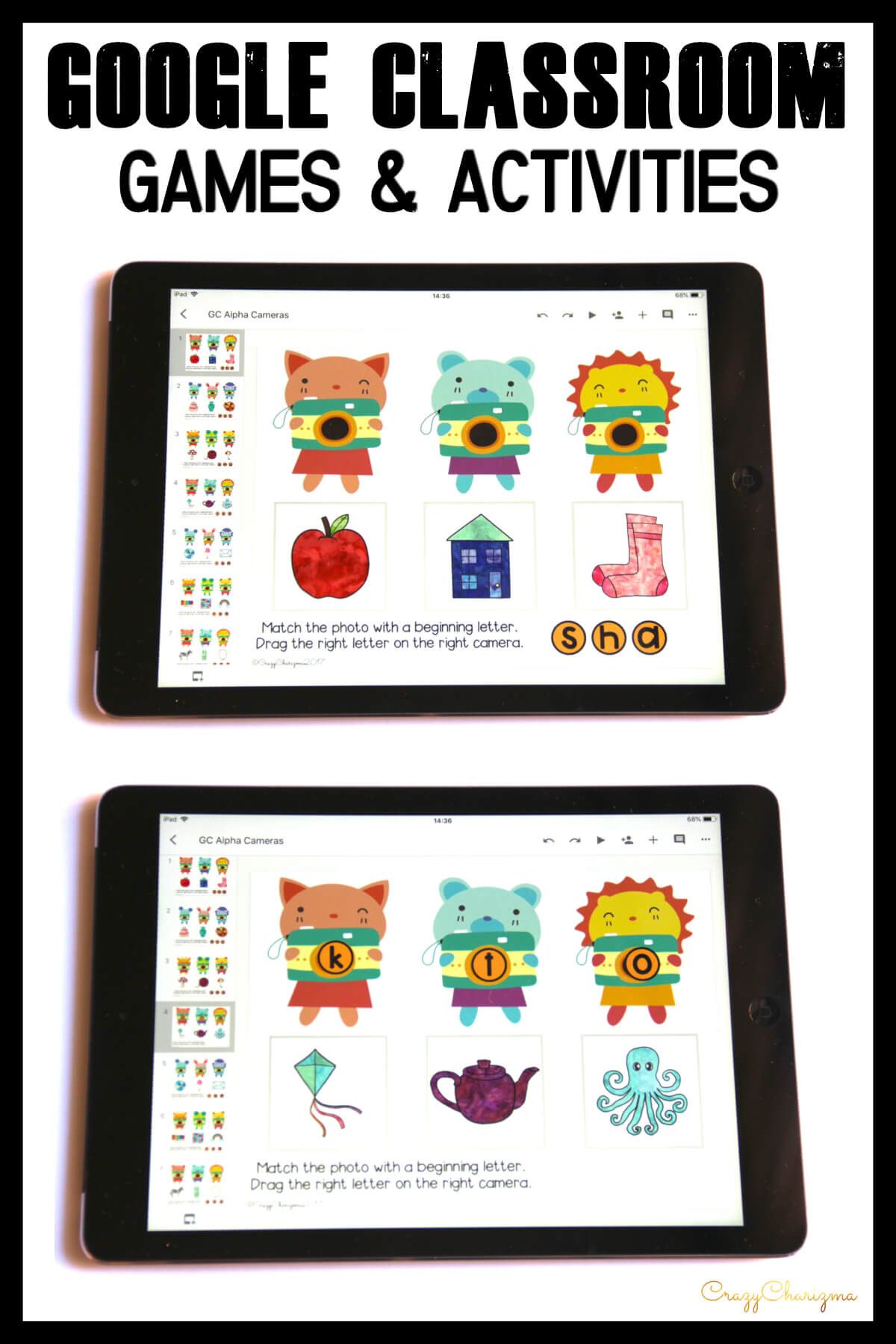 L blends activities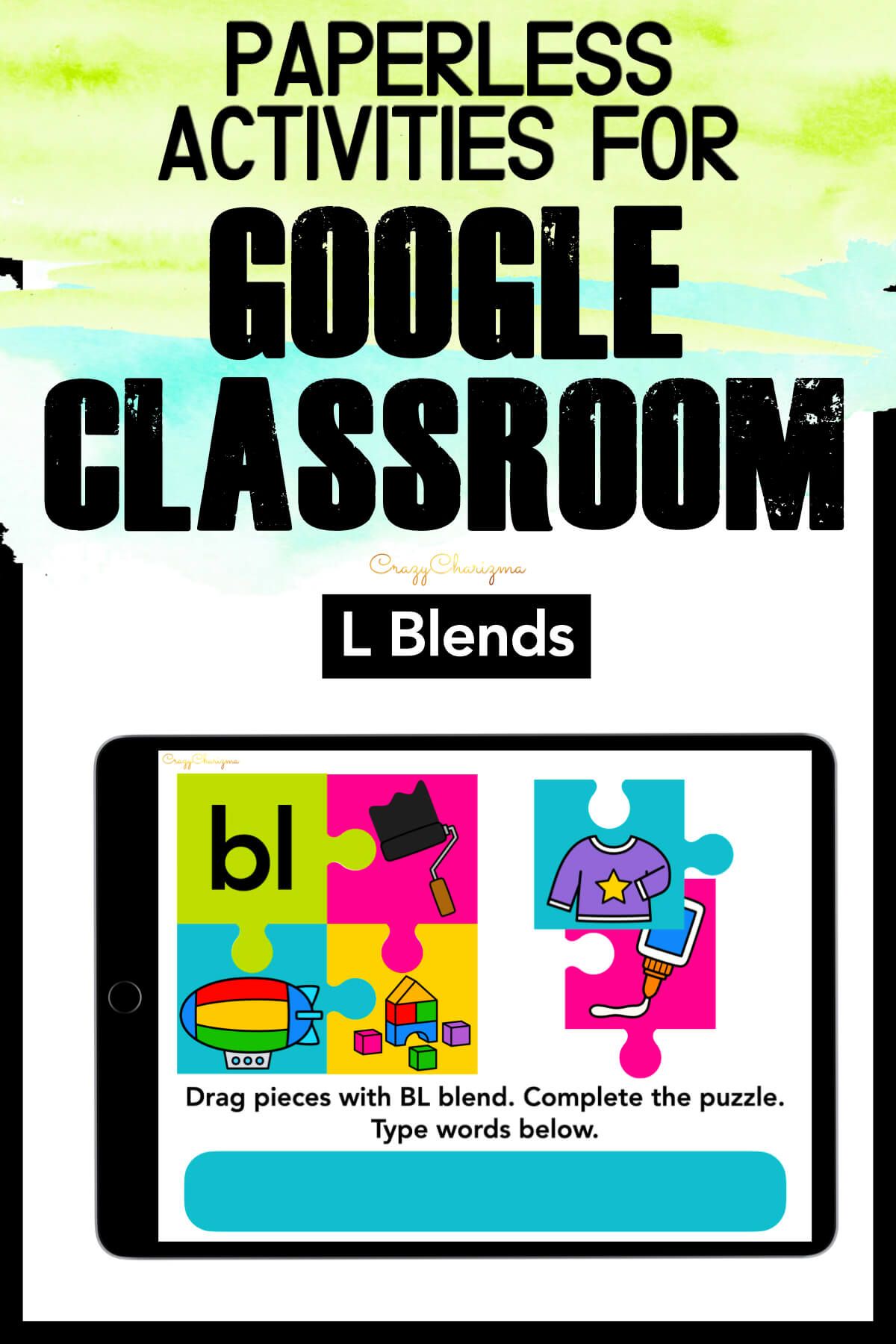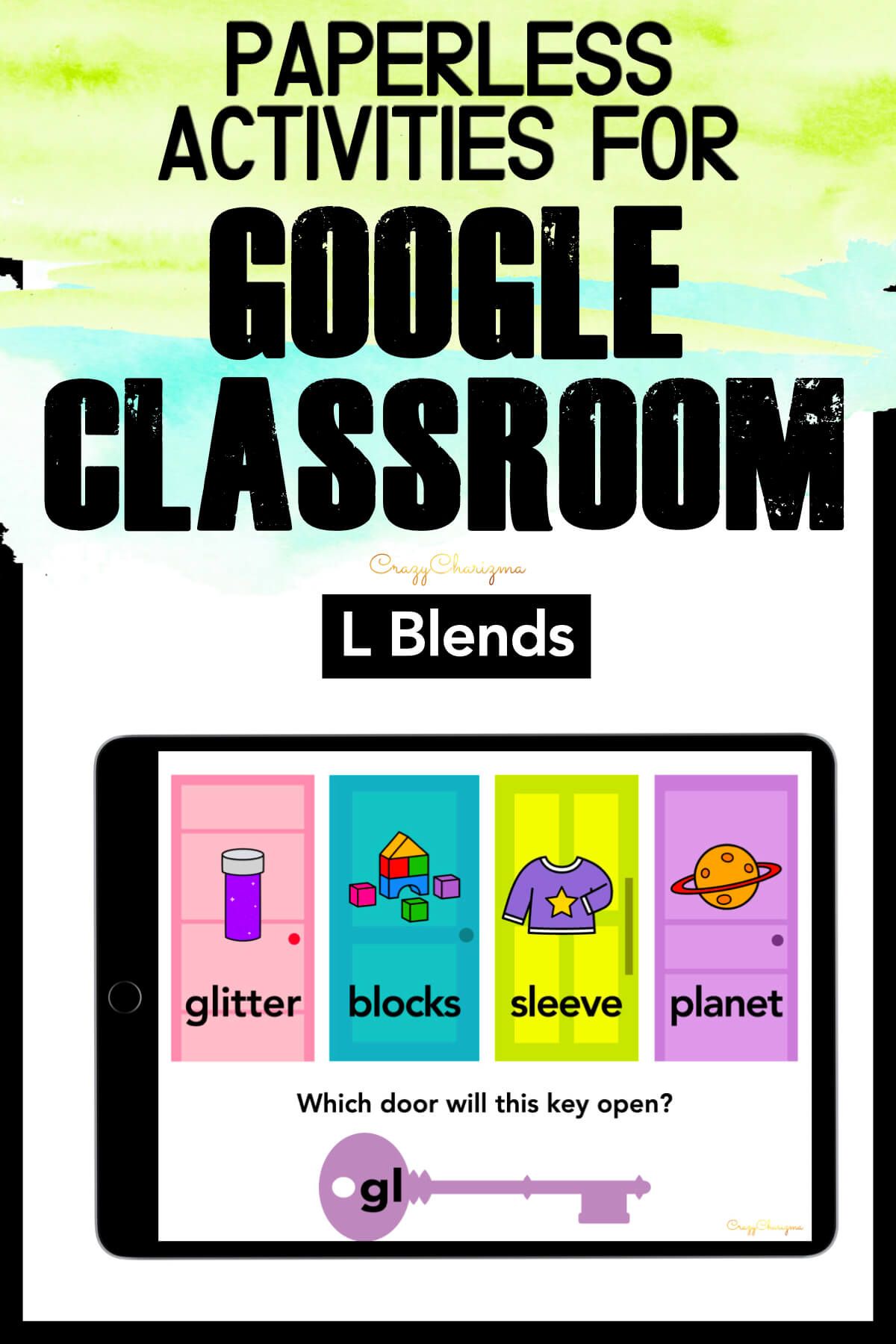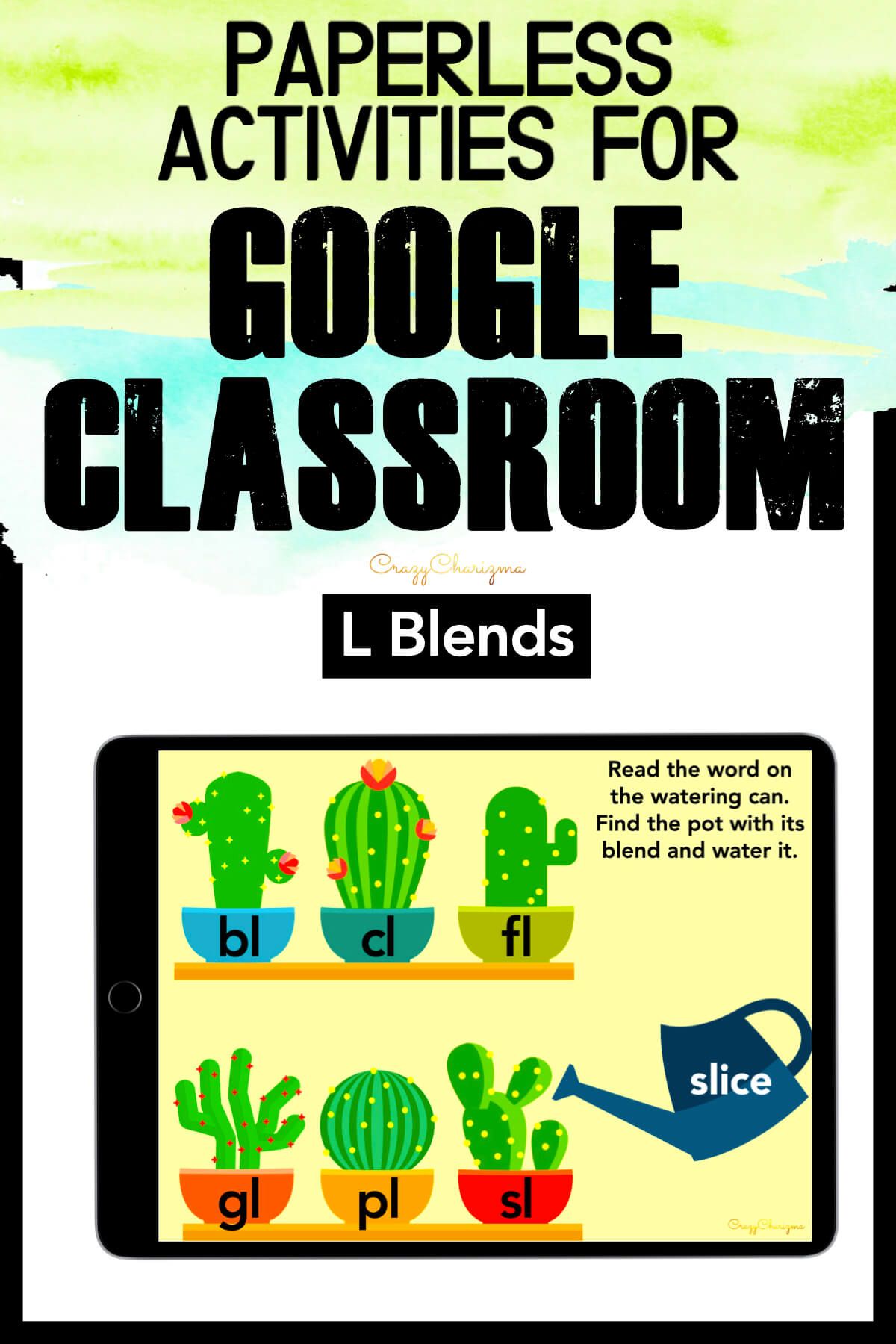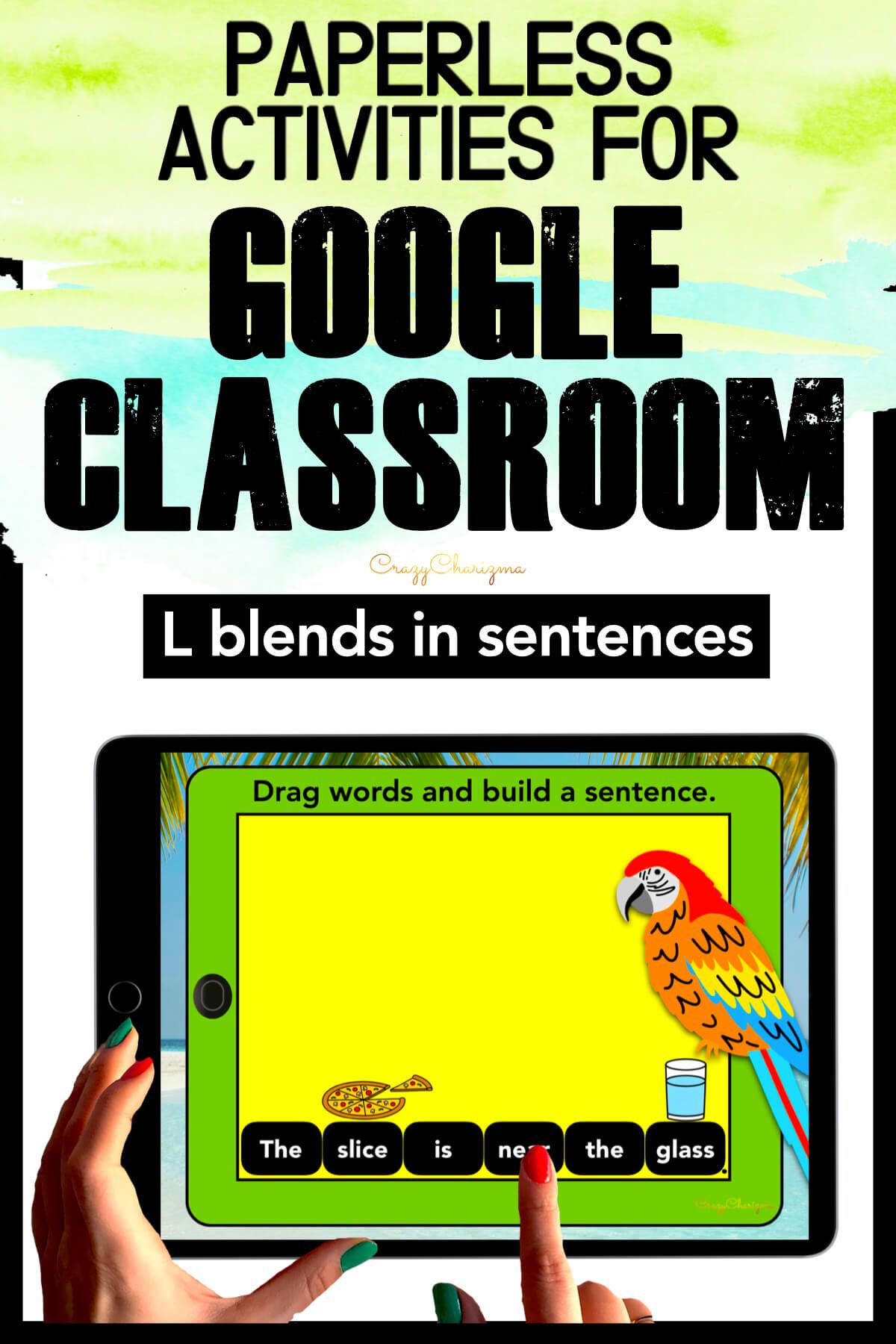 R blends activities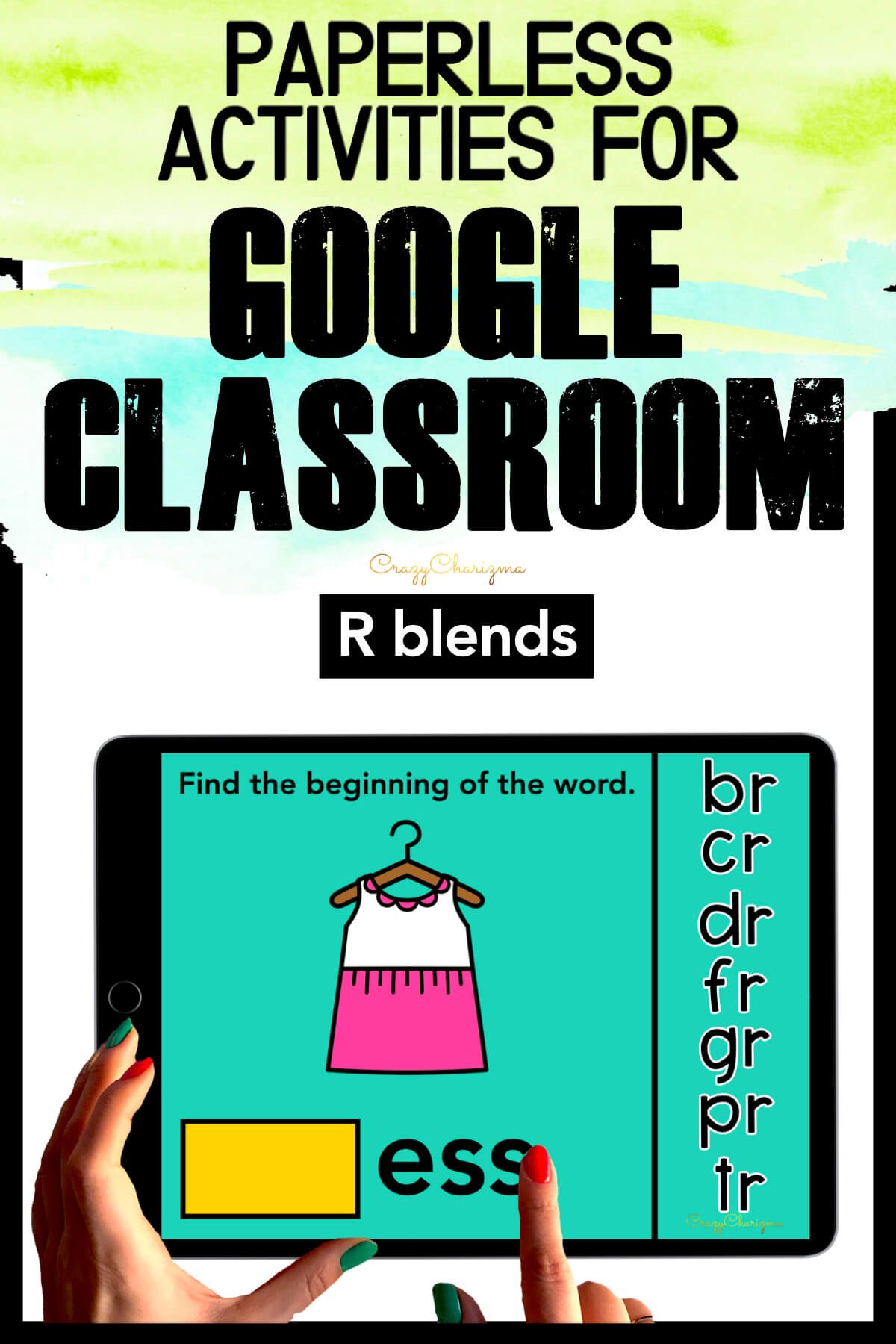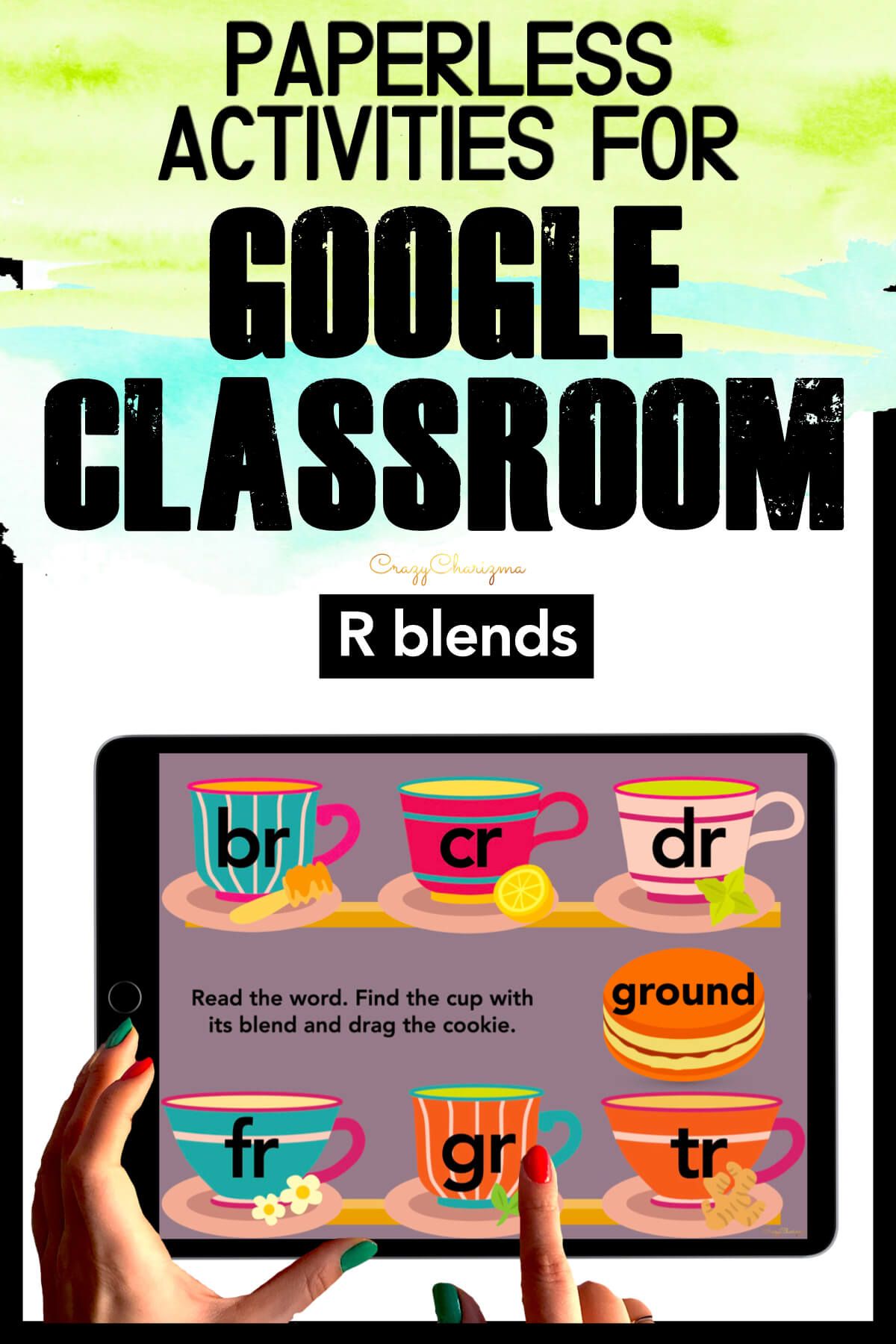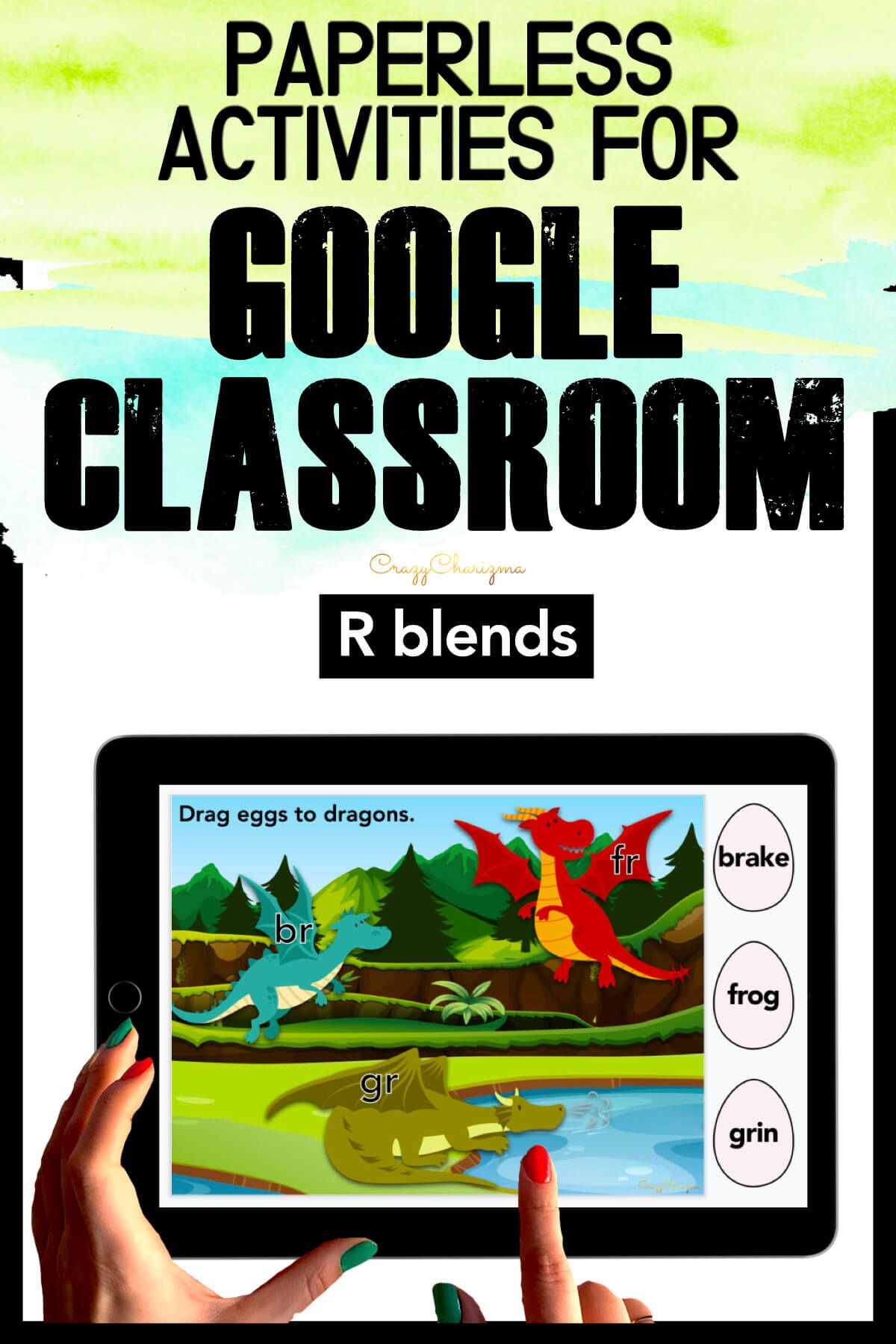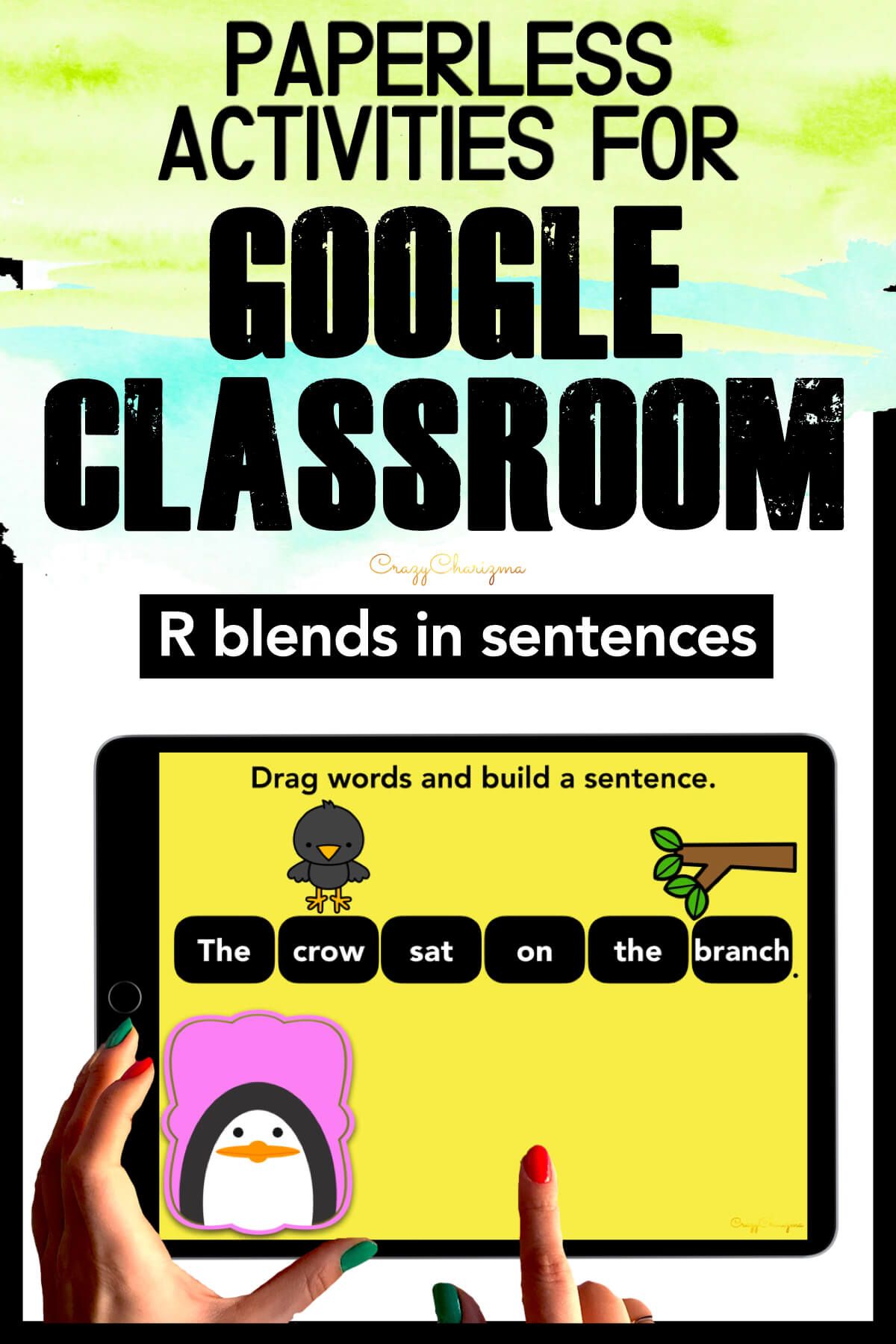 Digraphs activities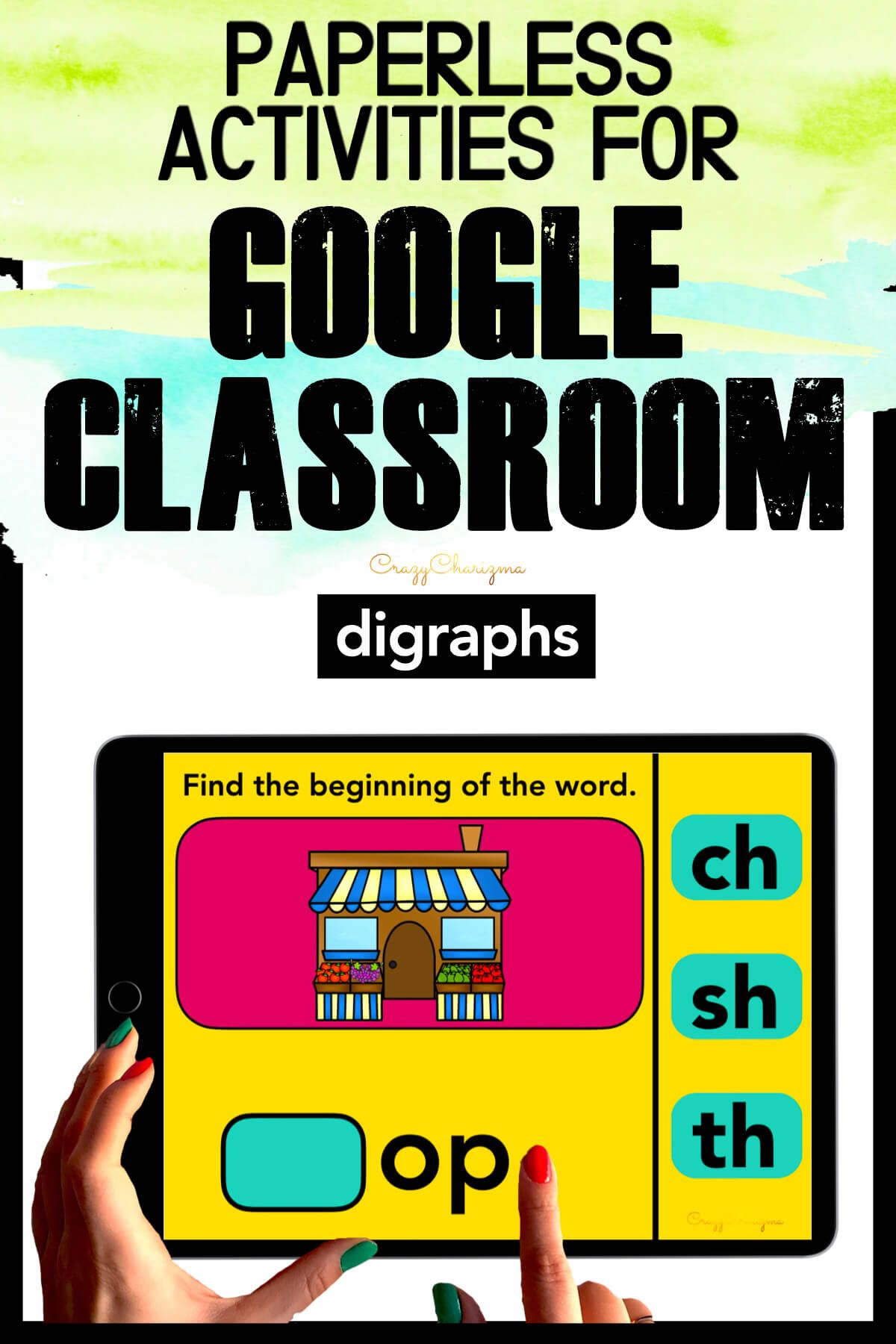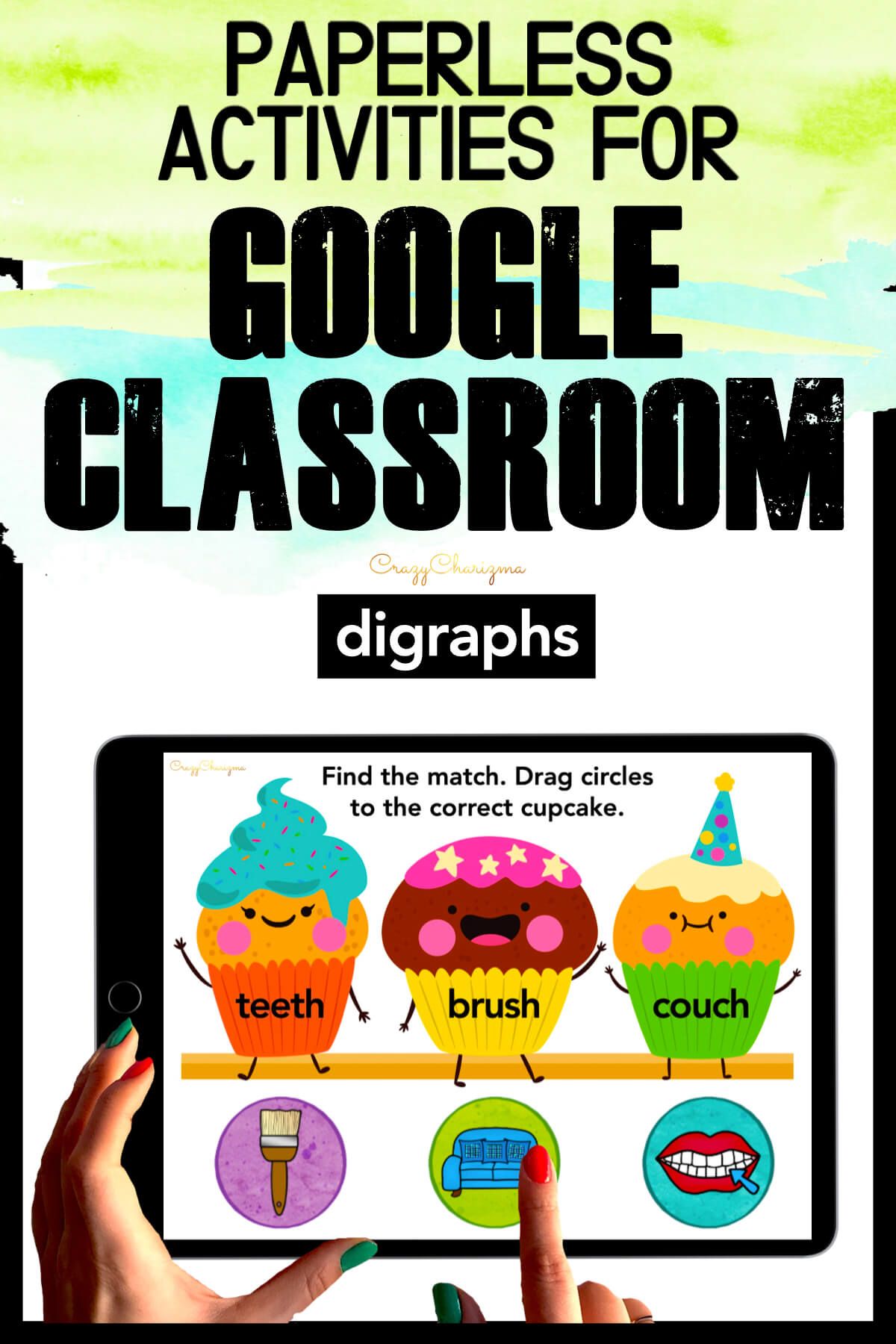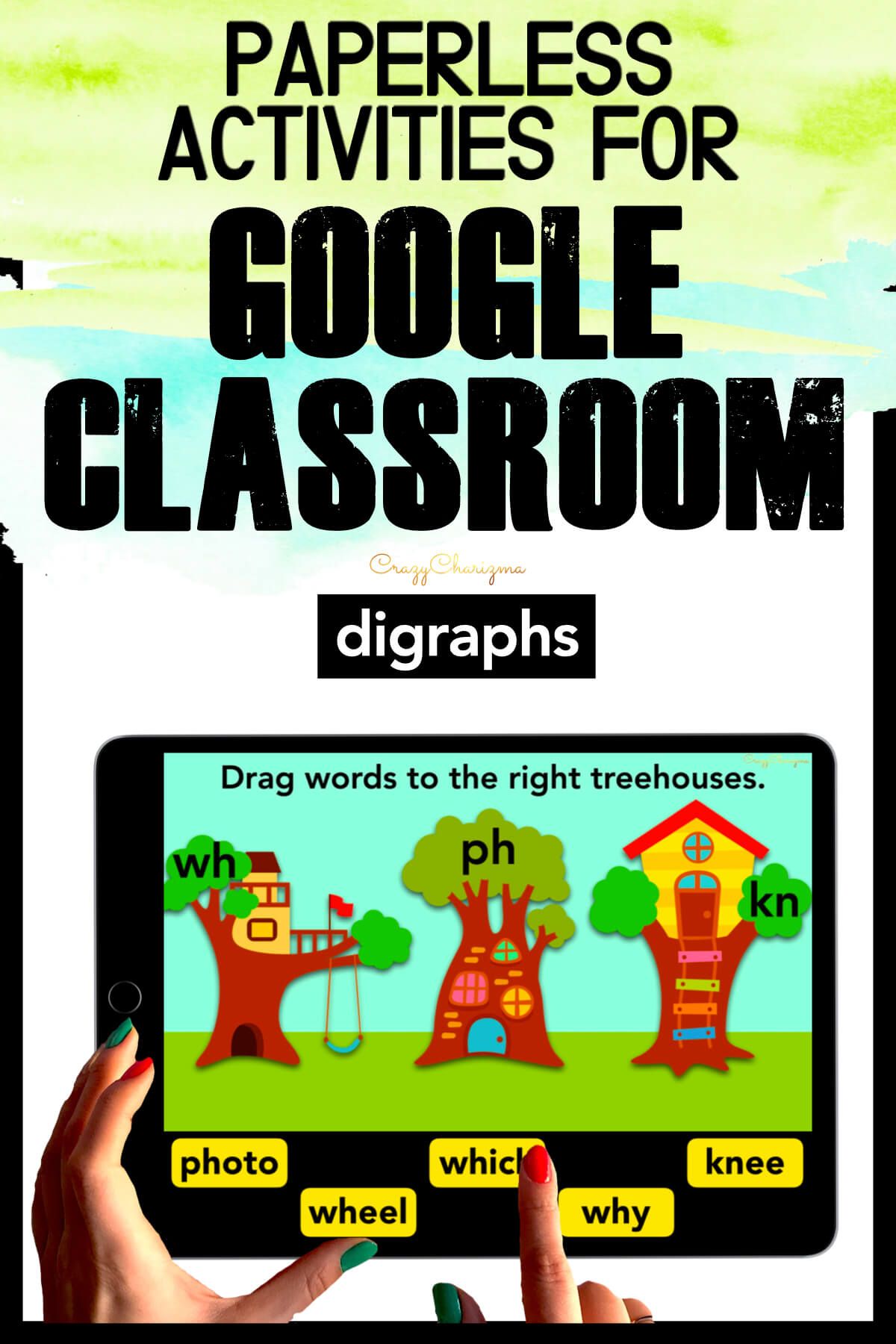 I have just started creating resources to practice math, stay tuned for more!
Addition to 10 practice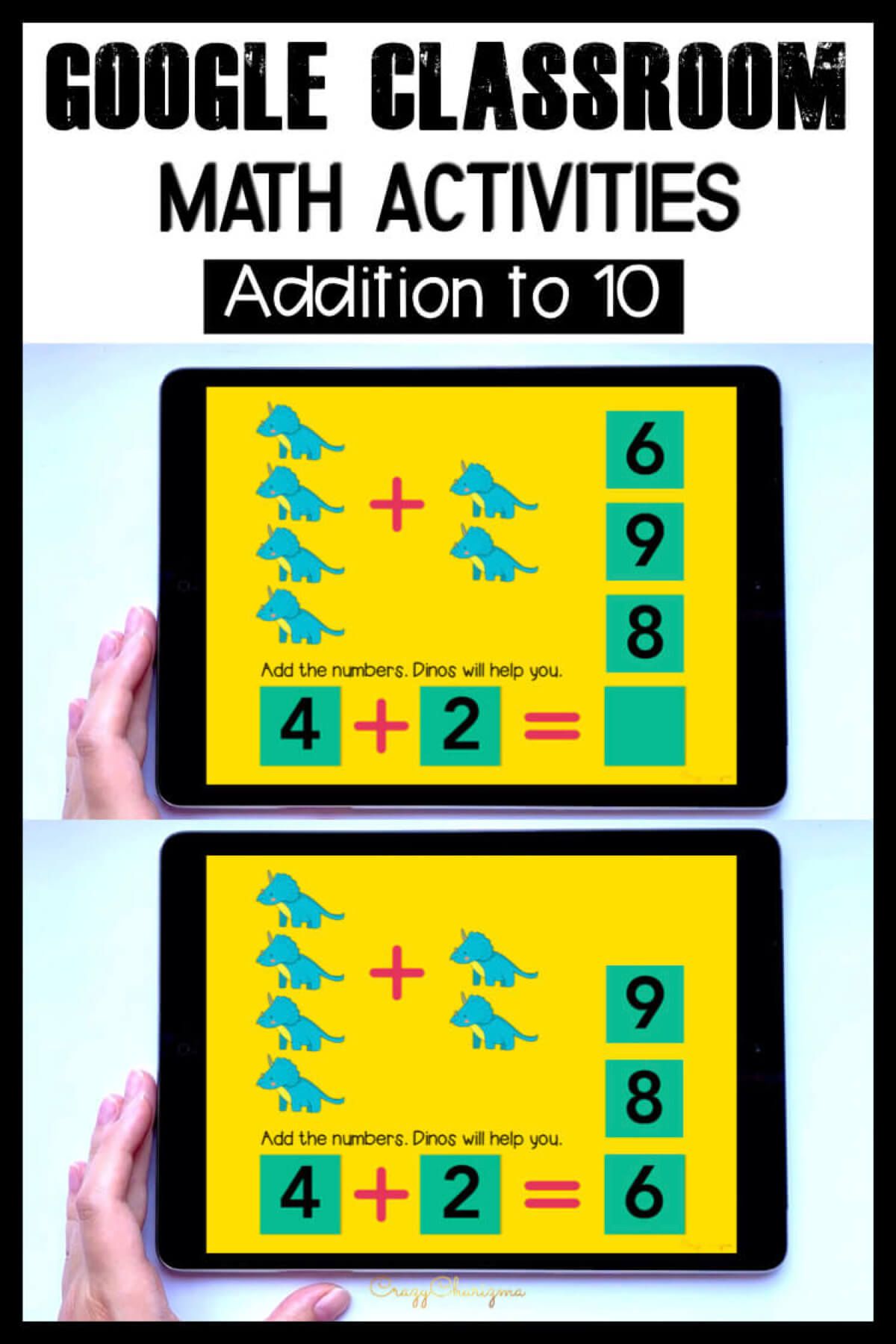 Subtraction to 10 practice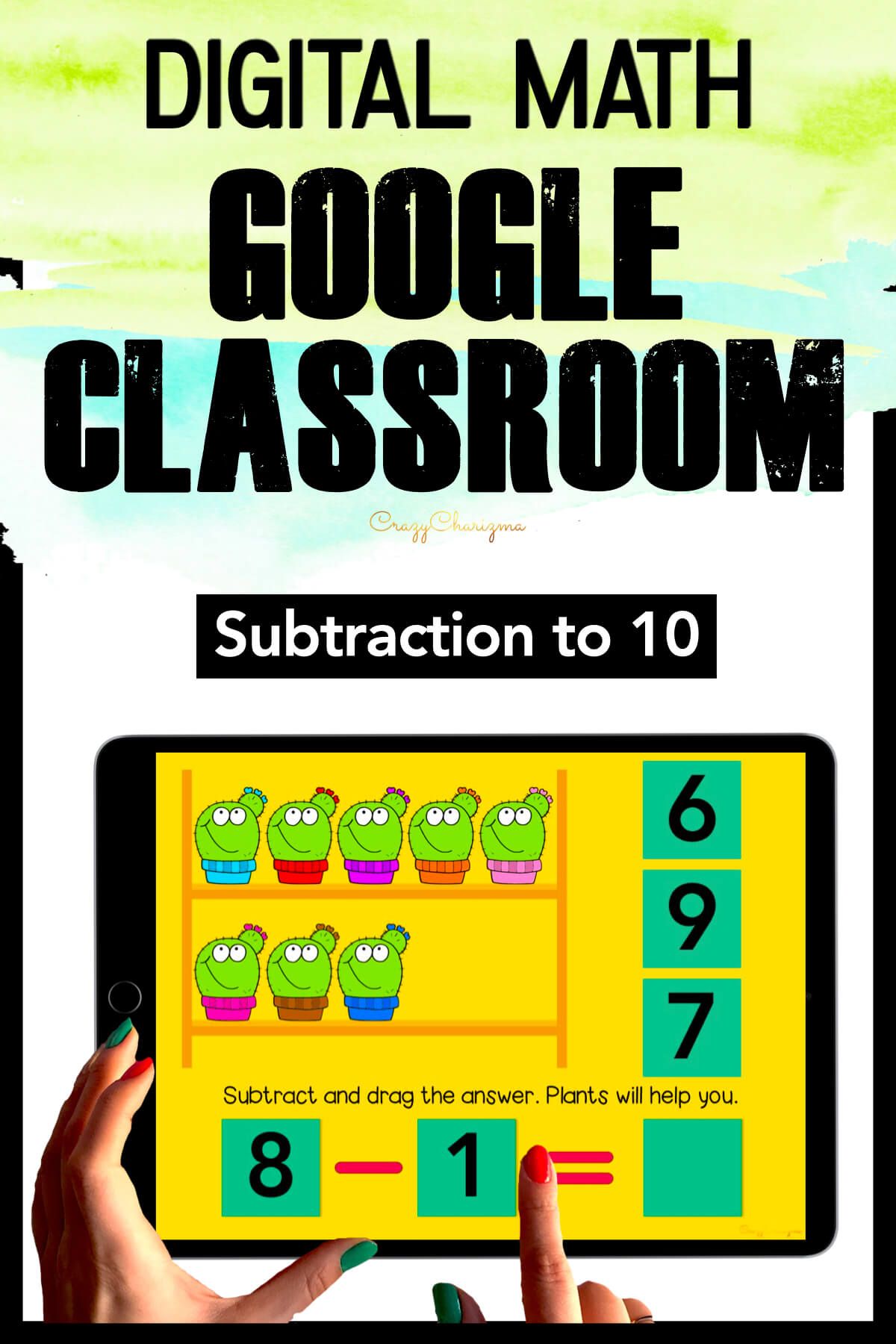 Compare numbers to 10 practice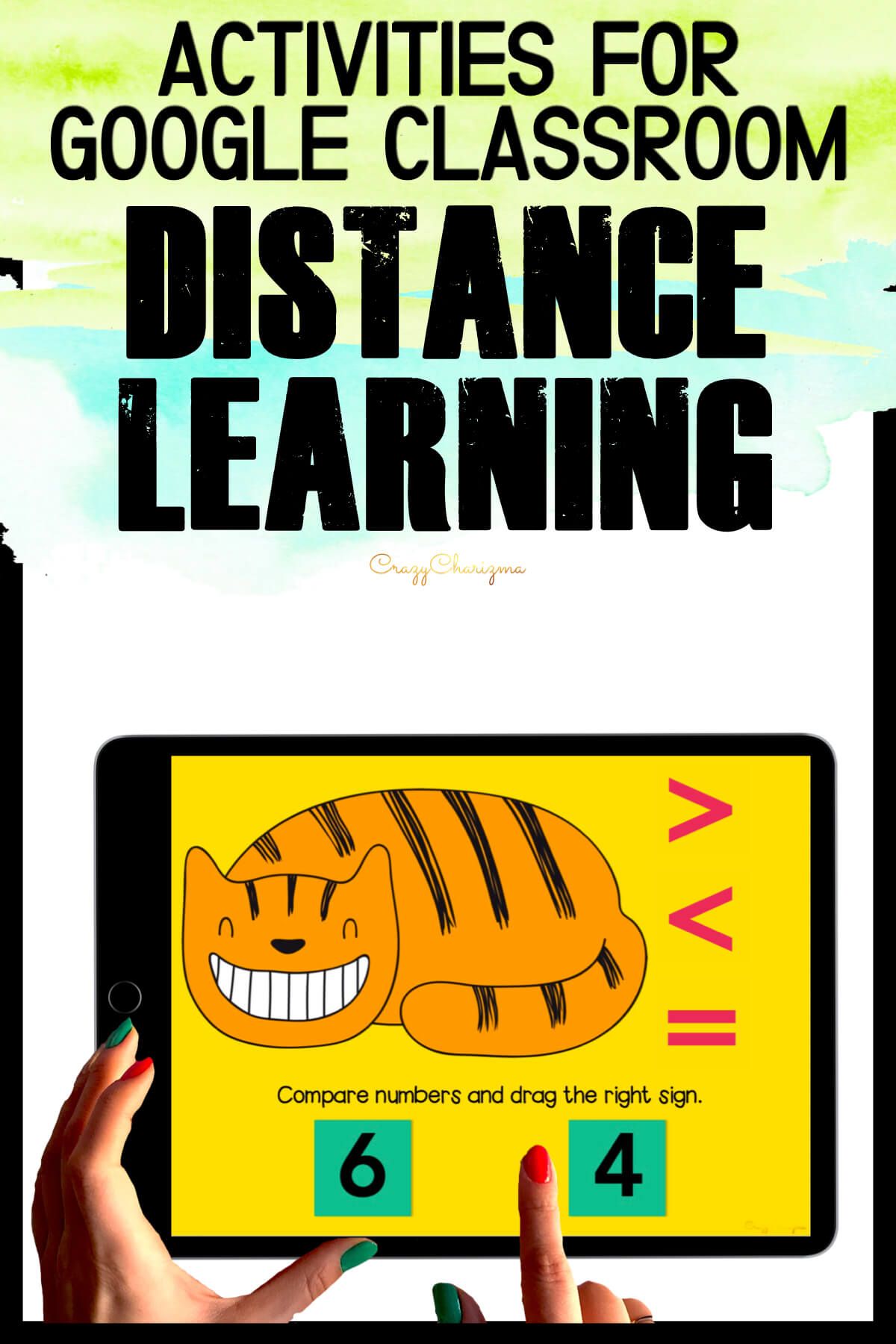 All about me activities
Back to school time can be super busy! What to use? When to do it? Let me save you some time with this ABOUT ME activity for Google Classroom. Kids will enjoy making projects about the things they love!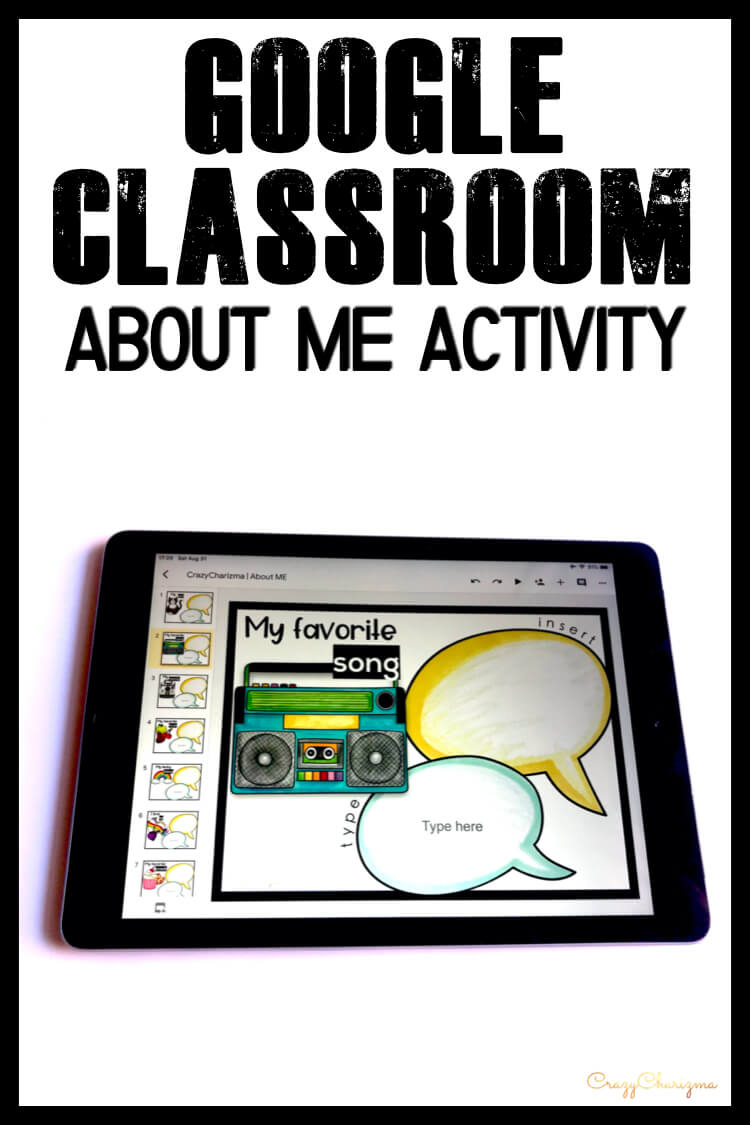 Halloween activities
Looking for fun Halloween games for kids to use in Google Classroom? Grab this sight word practice for kindergarten and first grade!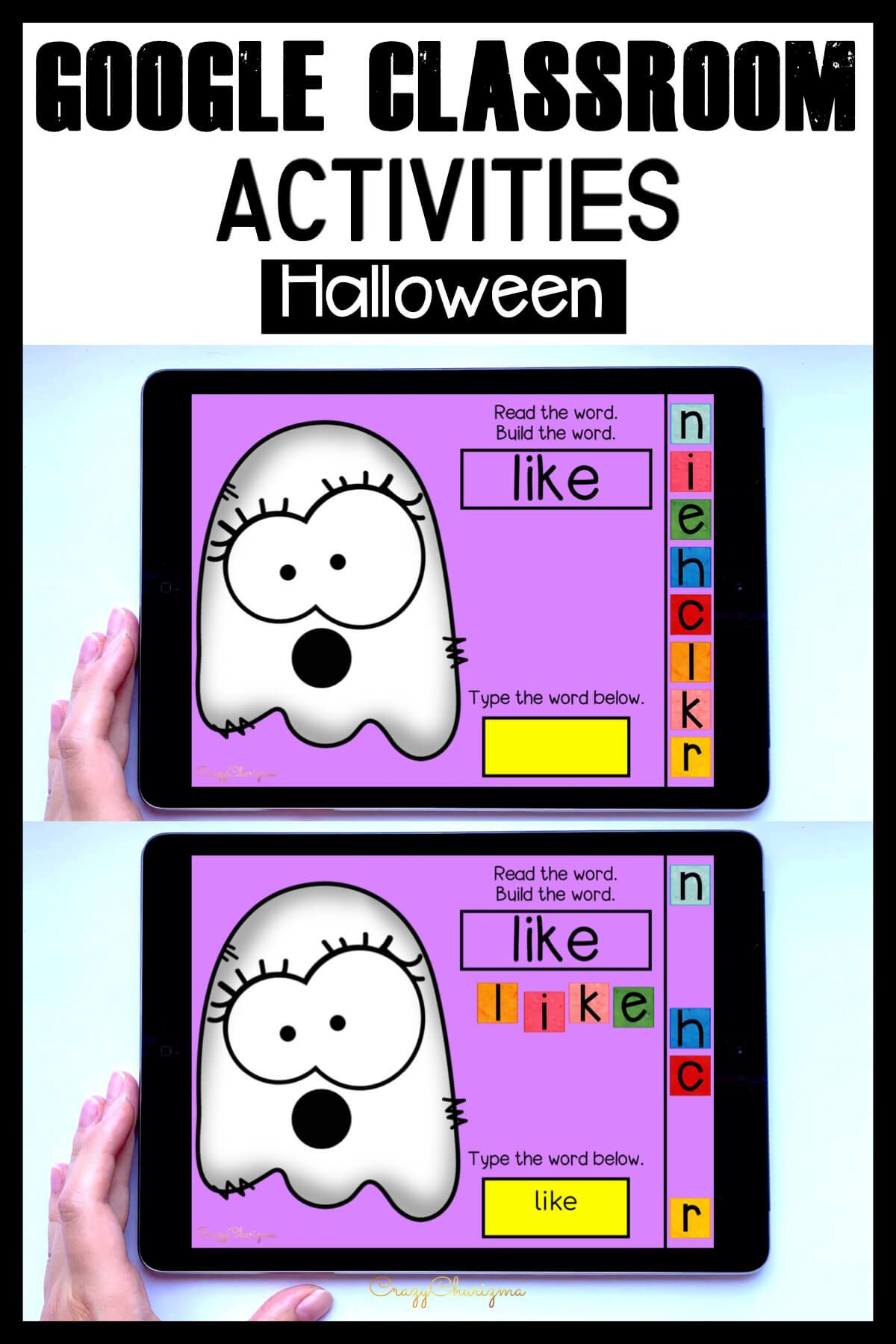 Thanksgiving activities
Need engaging Thanksgiving activities for kids? Grab this paperless game for Google Classroom kindergarten. Kids will have fun with reading sight words and typing the words.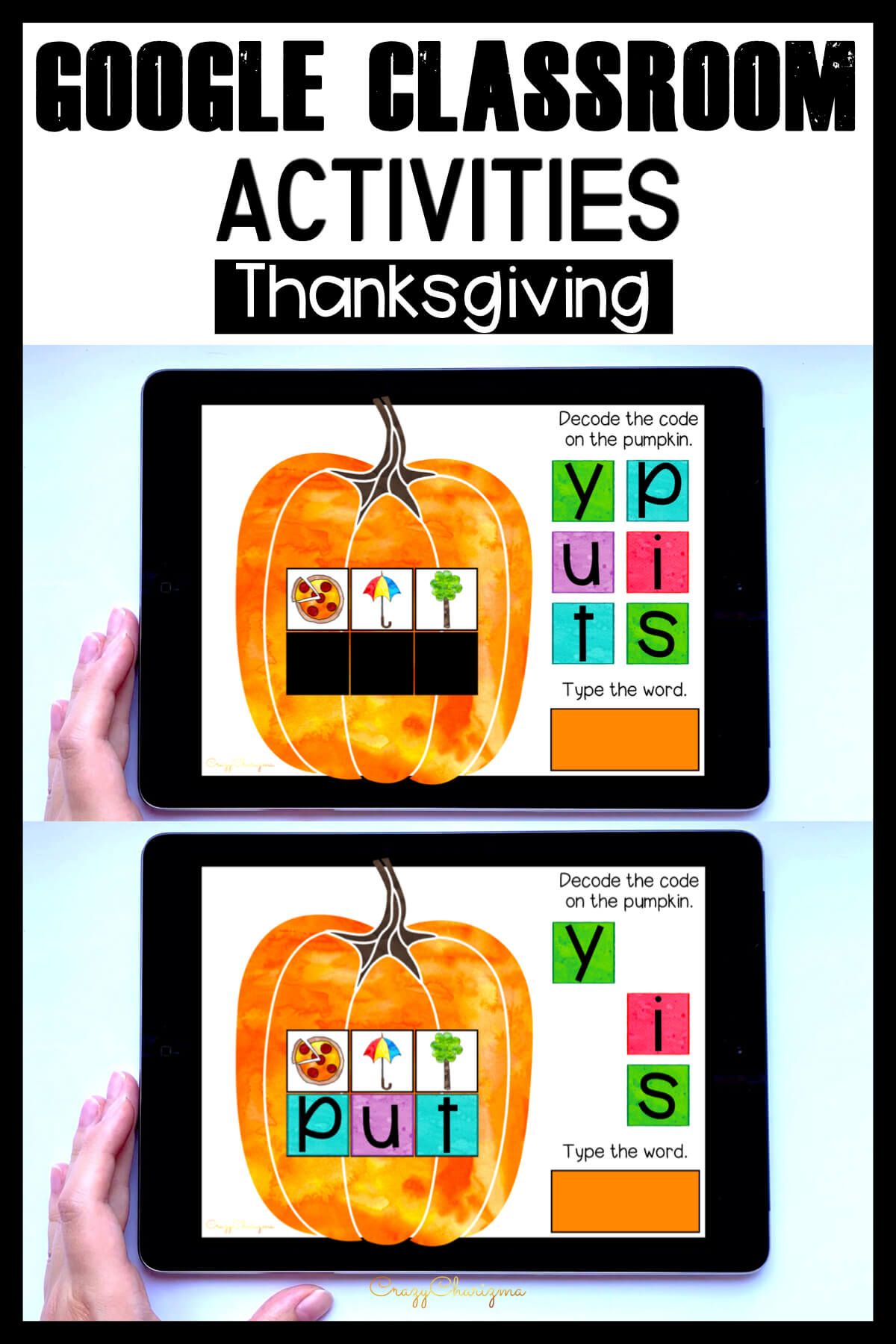 Christmas activities
Need engaging Christmas activities for kids? Grab this paperless game for Google Classroom kindergarten. Kids will have fun with reading CVC words and typing the words.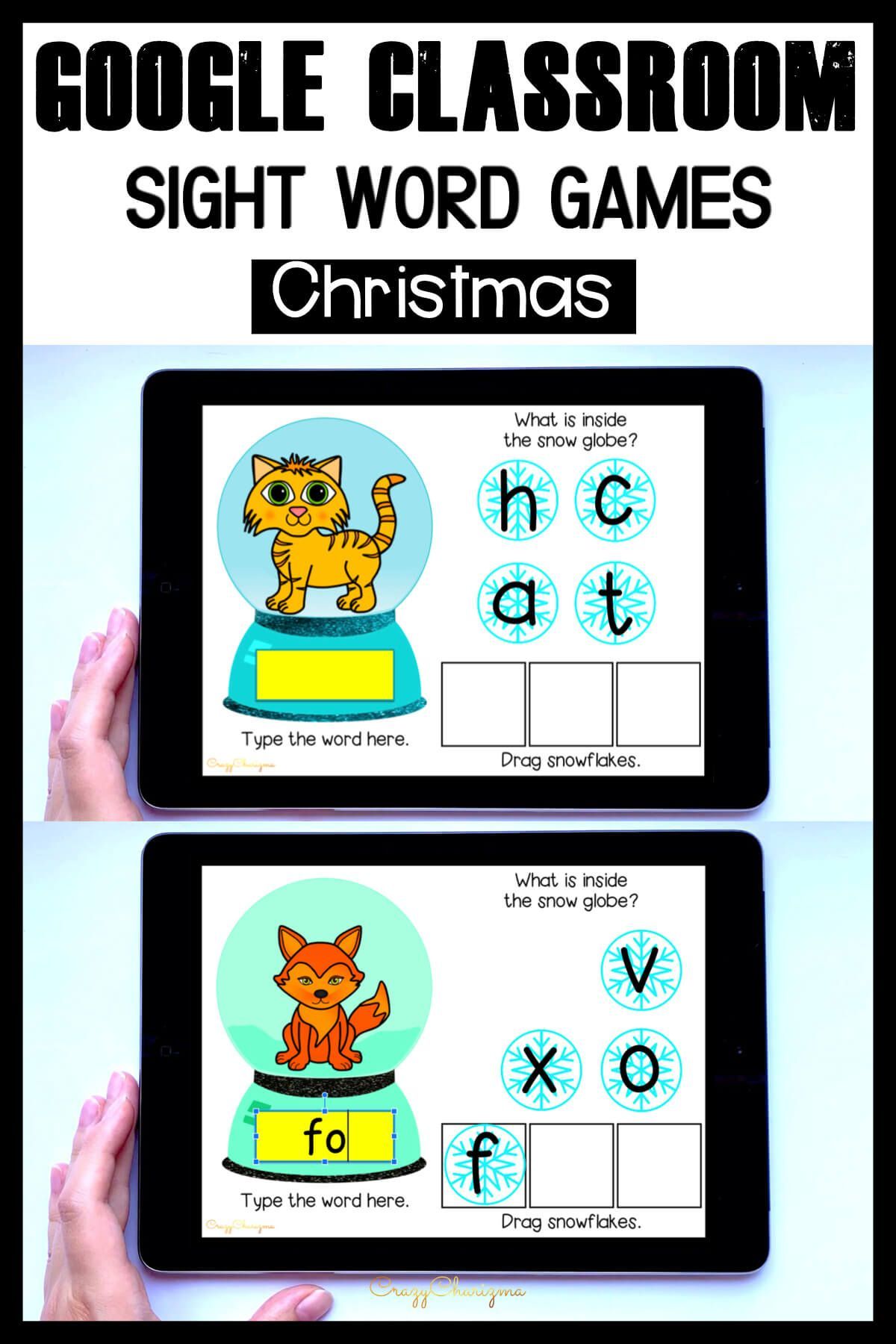 Winter activities
Looking for engaging winter CVC word work? Try these seasonal activities for Google Classroom™. Kids will love to help polar bears to read!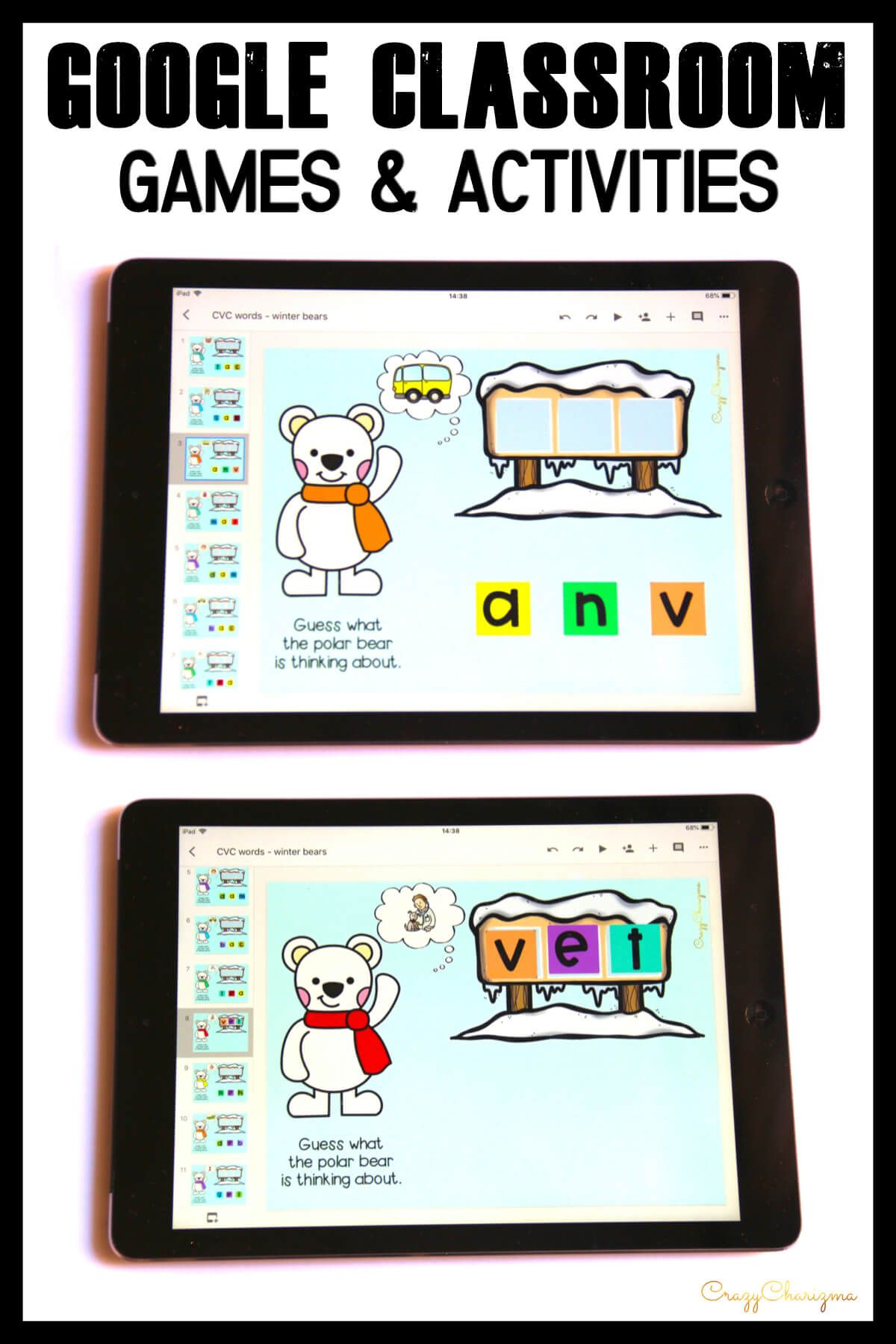 Valentine's Day activities
Need engaging Valentine's Day activities for kindergarten? Have fun practicing sight words and let kids engage with reading high-frequency words. This paperless set is perfect for Google Classroom and Google Slides.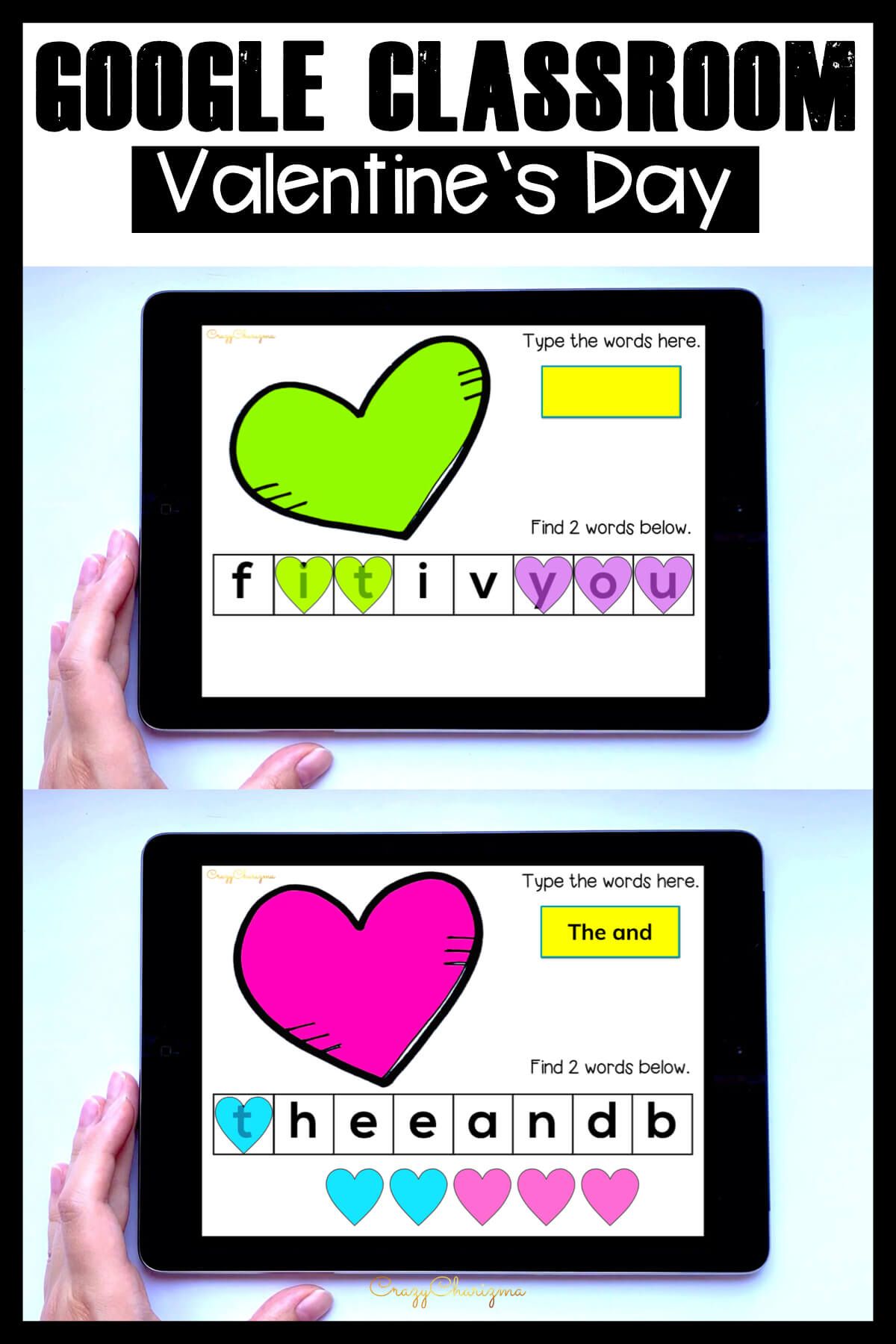 St. Patrick's Day activities
Need a fun way to practice sight words on St.Patrick's Day? Get kids engaged with the games for Google Classroom! Embrace the tech and have fun!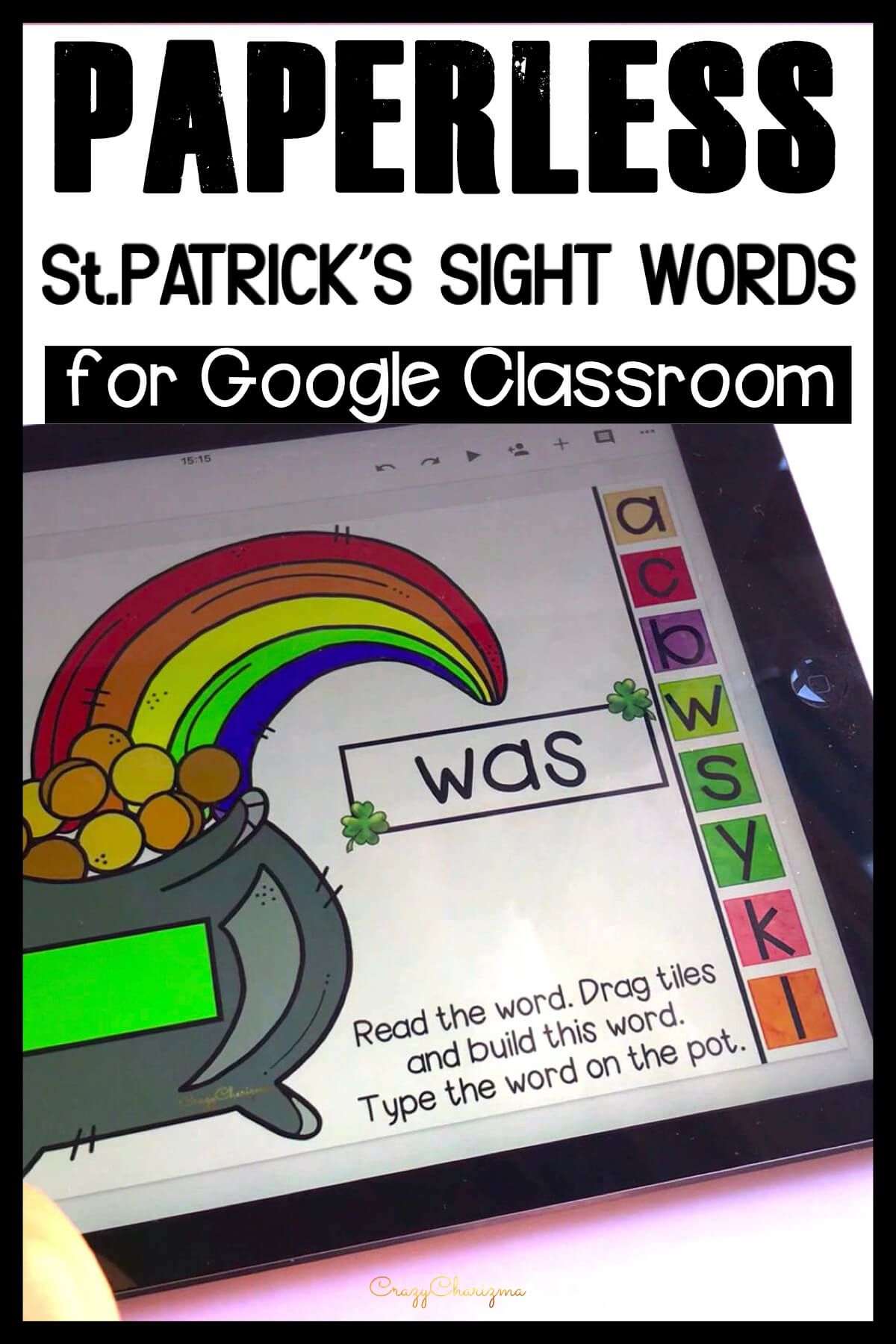 Easter activities
Need engaging Easter activities for kindergarten? Have fun practicing word families and let kids engage with building CVC words. This paperless set is perfect for Google Classroom and Google Slides.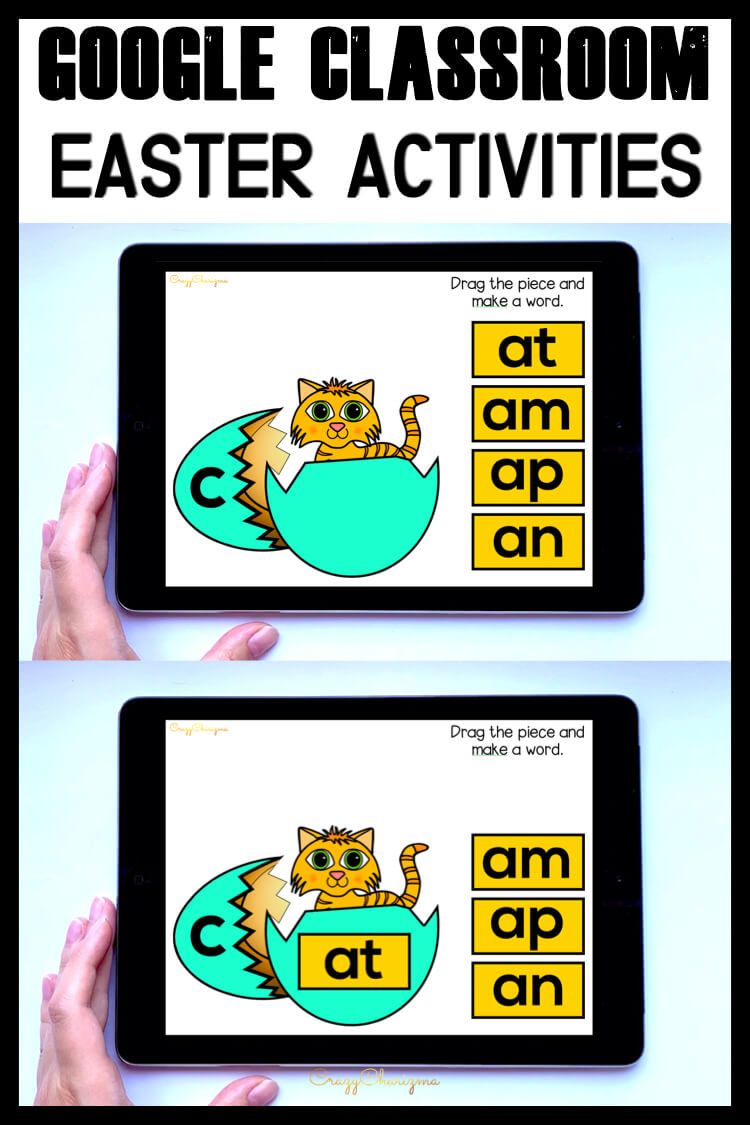 Please note: all the packets have drag and drop feature which only works in EDIT MODE. Here is a more detailed video of activities you'll get after you subscribe below, plus it explains what EDIT MODE is.
Would you love to try Google Classroom activities? Download FREEBIE below!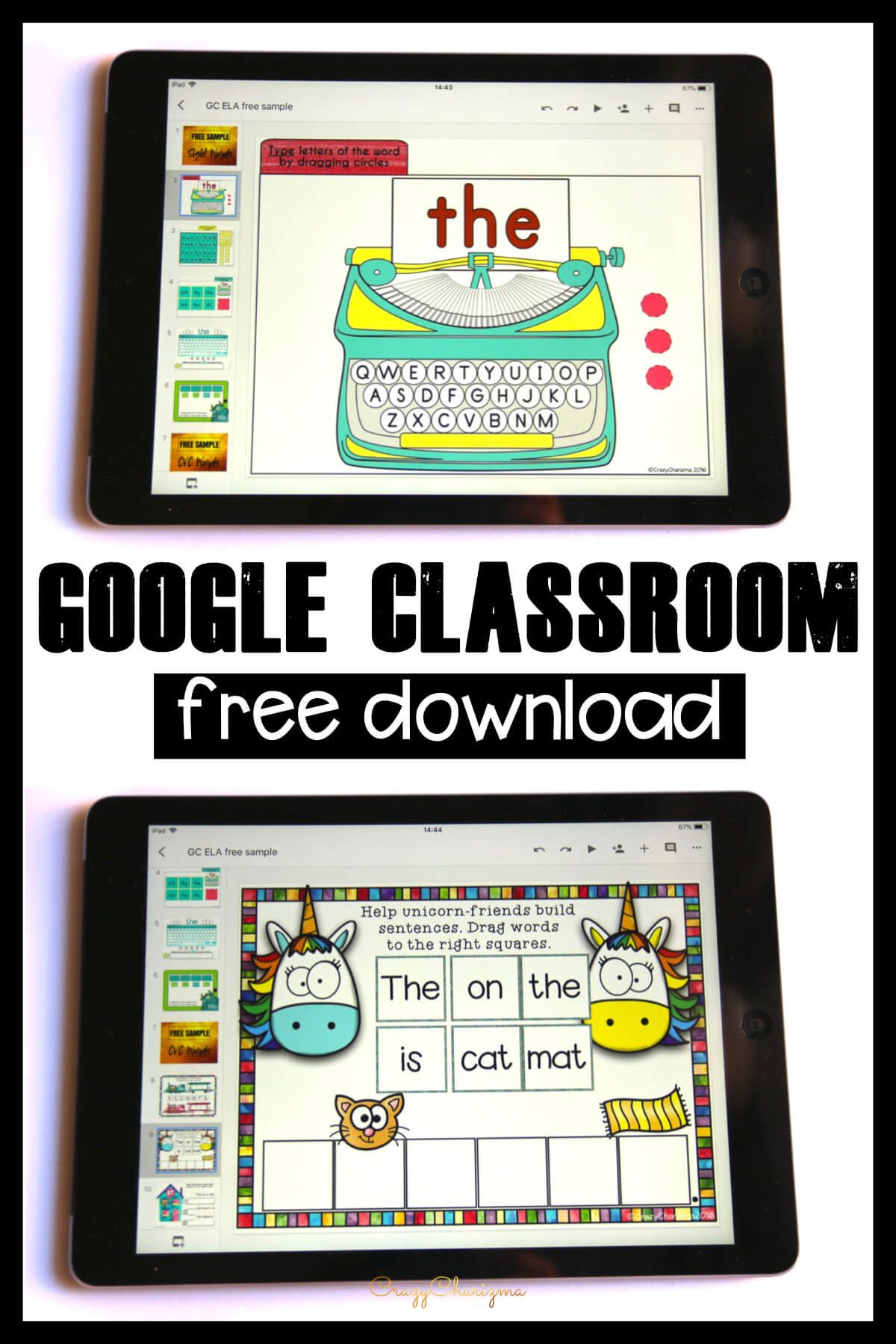 To get the freebie, fill out the form below with your personal email and name. Don't forget to confirm the subscription by going to your inbox (check your spam folder too).
Please, spread the love. Pin this or share.