Google Classroom. You got it all set up but what resources can you use with kids? In today's post I'll share what activities you can use in kindergarten, prek and preschool, as well as the first, second and third grades. But before I dive in, let me answer the most frequently asked question. And scroll to get the FREEBIE!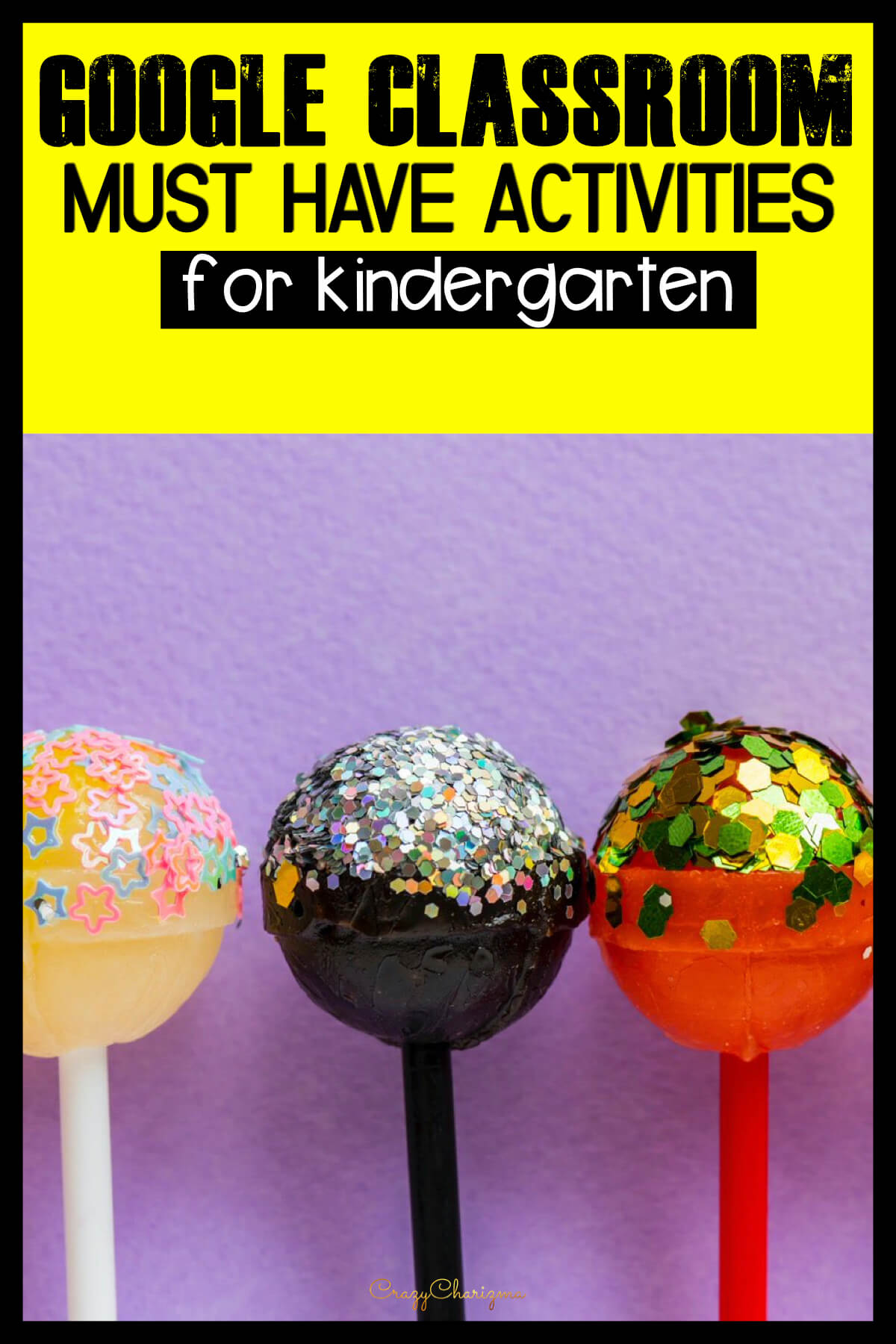 Why use Google Classroom?
Kids are engaged.
Kids can collaborate.
Kids can't lose work (everything saves automatically).
Kids can utilize up-to-date technology.
You don't need to prep.
You don't need to print.
You don't need to collect and return papers.
You can differentiate assignments.
You can schedule posts for future dates and times.
You can make a copy for each student.
You can keep parents and guardians informed.
Activities are productive.
Activities are tech friendly.
Activities can be used on various devices (tablets, chromebooks, laptops, iPads, phones, etc.)
Activities can be used as digital centers.
Activities can be used as homework.
Activities can be used as morning work.
Activities can be used for fast finishers.
Your administration is happy about the infused technology!
Would you love to try first? Download FREE activities for Google Classroom!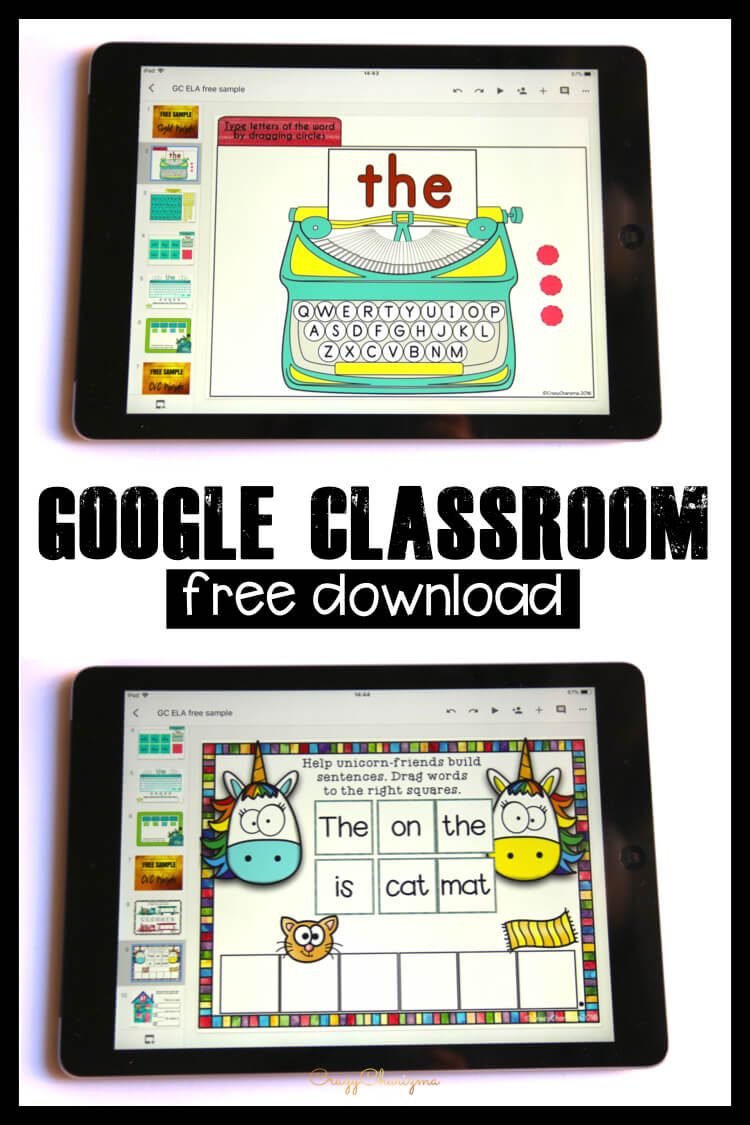 Google Classroom activities have made my job as a teacher so much easier. And there is no guilt. It has to be this way!
Now that you've read about so many reasons why use Google Classroom, let me tell you what activities I use with my kids.


To support teachers, kids and parents during school closures, get my paperless and printable resources 30% off. Use the coupon code
DISTANCELEARNING (one word).
Must-have Google Classroom Activities
Would love quick and clear activities for word work? If you really need to save time and paper, check out these interactive games. The majority of teachers start with these 3.
Sight word games
With typewriters children can build the word by dragging letters, find the word in the word search and choose the right spelling.
CVC sentence building activity
Unicorns will help your kids build a sentence with a CVC word and read it. The best part is that some picture clues are included.
Yearlong Bundle of activities for Google Classroom
Practice sight words, CVC words, and phonics in an engaging way. 2000+ slides of pure practice!
Feeling overwhelmed? Let's go back to basics and get started with Google Classroom.
Save time and money with Bundles
Teachers love to save prep time and of course get some good deals for their classroom. That's why bundles were invented!
ELA Games and Centers Bundle.
It's a "Jackpot of ELA digital resources!" as one teacher said.
Sight Word Games Bundle.
"This is a wonderful resource! Thank you so much. In my 2nd grade classroom, I have more than one student who is still reading at a level A! I believe resources such as this one will enable me to provide meaningful activities for these students to work on while I am meeting with guided reading groups. You resource will solve one of the trickiest situations - promoting their ability to work independently! Thanks again."
CVC Word Work Bundle.
"This has been a great resource for my students! It is hands on and great for kindergarten students!"
Sight Word Readers GROWING BUNDLE.
Love using sight word readers with kids? How about both paperless and printables sight word books? They are perfect for Google Classroom: use on iPads, Chrombooks, tablets and laptops. Or just print and use! AND this is a GROWING BUNDLE which will give you access to the paperless SIGHT WORD READERS that I have and will create.
Sight Word Games for Google Classroom
With these activities you can practice various sight words individually, among other words or in sentences. Check out the following sets.
Paperless Games on CVC words and CVCe words
CVC words practice
The following sets will help you build CVC words, find the beginning, middle and final sounds, find rhymes and search words among other words, read CVC words in sentences and fluency passages.
CVCe words practice
Discover fun ways to teach CVCe words (slient e words) and help kids distinguish between CVC and CVCe words.
Phonics Activities for Google Classroom
Practice phonics (word families and alphabet) with the following sets. Find rhymes and let kids read the words. Also, you will be able to practice phonics in reading sentences.
Please note: all the packets have drag and drop feature which only works in EDIT MODE. These activities contain a mixture of sight words taken from various lists, so they will definitely be useful for you!
I know I repeat myself, but Google Classroom activities have made my job as a teacher so much easier. Let this be your case too! So... what do you think about Google Classroom and all the activities mentioned? Do you have any questions? I'm happy to answer them in the comment section, just ask.
Please, spread the love. Pin this or share.