Use these typewriters with your kids as engaging reading strategies and introduce, practice and review Fry's 101-200 words. The buyer said: "This was an excellent way to gain an uninterested student's attention. He said, "This is fun!" What a great idea!!!"
GRAB THIS SET IN A HUGE BUNDLE (save money) AND GET EDITABLE TEMPLATES.
What results do teachers see after using sight words typewriters?
"My older students actually enjoy this activity." - Weenona
"A very different way to teach sight words!" - Lauren
"Thanks. This is just what I need." - Jacquie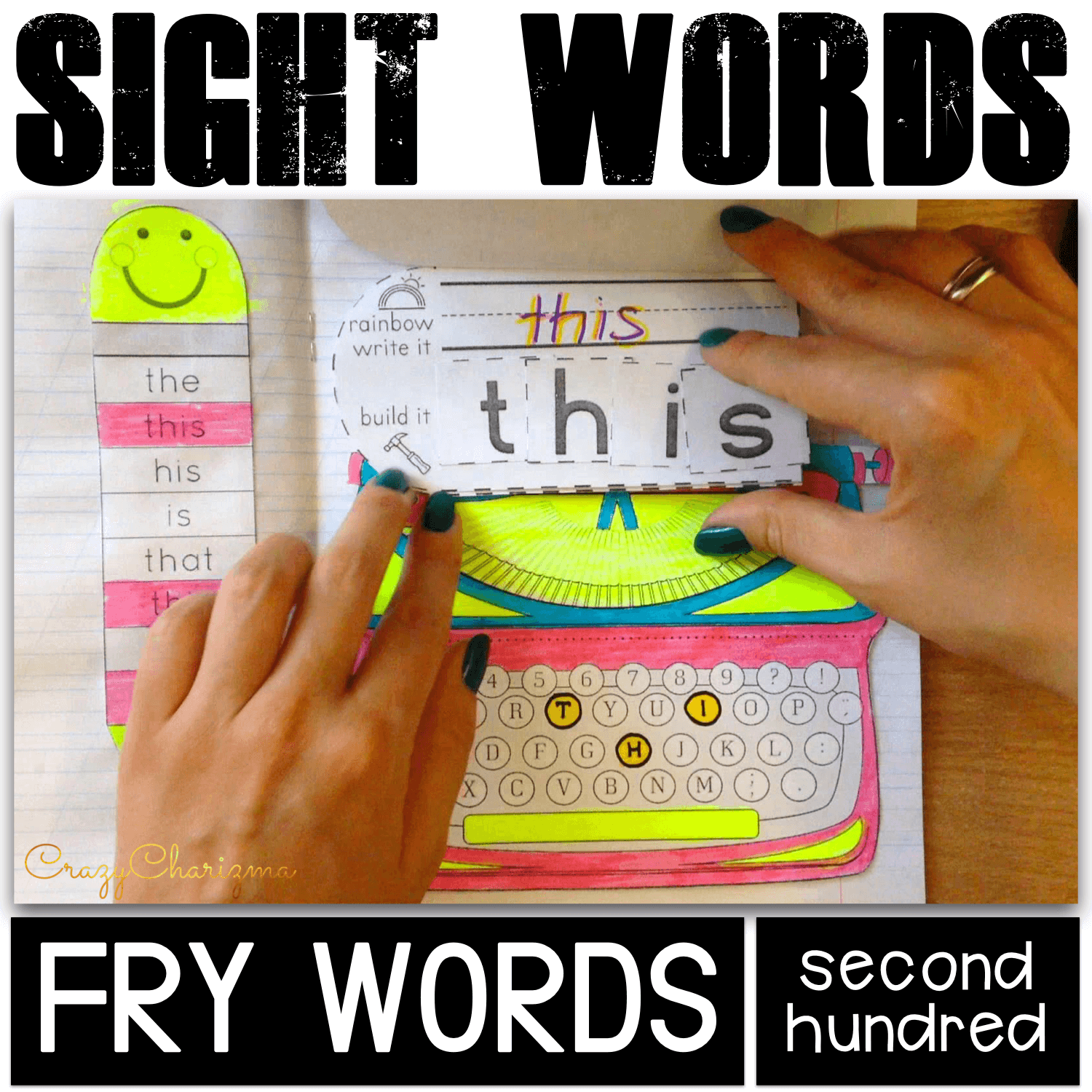 What sight words are practiced?
FRY's second hundred list
over, new, sound, take, only, little, work, know, place, years, live, me, back, give, most, very, after, things, our, just, name, good, sentence, man, think, say, great, where, help, through, much, before, line, right, too, means, old, any, same, tell, boy, follow, came, want, show, also, around, form, three, small set put end does, another, well, large, must, big, even, such, because, turn, here, why, ask, went, men, read, need, land, different, home, us, move, try, kind, hand, picture, again, change, off, play, spell, air, away, animal, house, point, page, letter, mother, answer, found, study, still, learn, should, America, world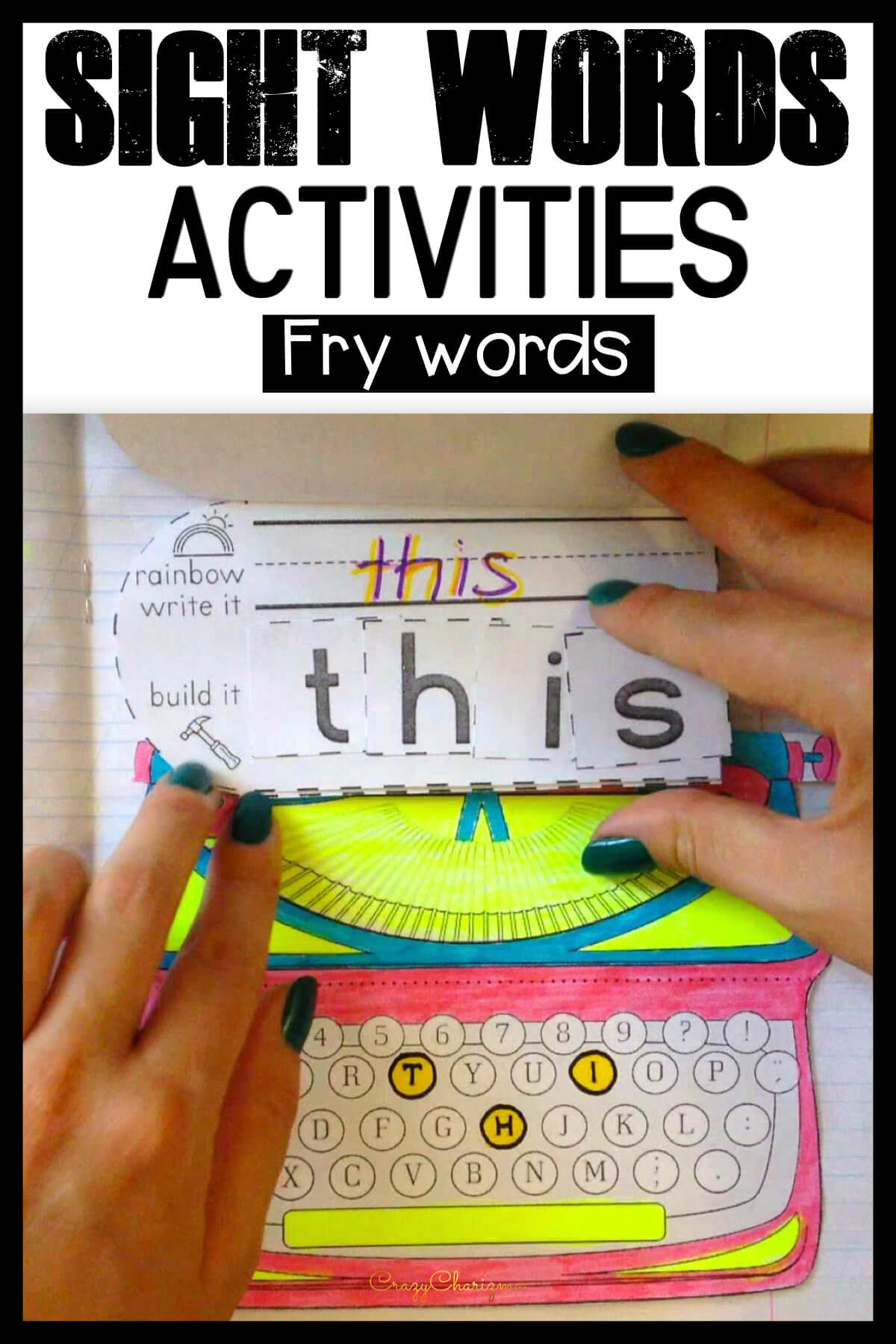 Activities to practice each sight word:
"Type" the word highlighting the letters.
Brighten the word:
color it with crayons / pencils
paint using q-tips
decorate using play dough and rice
Trace the word
Write the word
Rainbow write the word
Build the word
Circle the word
Find the rhyme
Find it (in the word search)
Make a sentence (under the flap)
Find and highlight the word (on the pencil)
WANT TO TEST DRIVE? DOWNLOAD FREEBIE!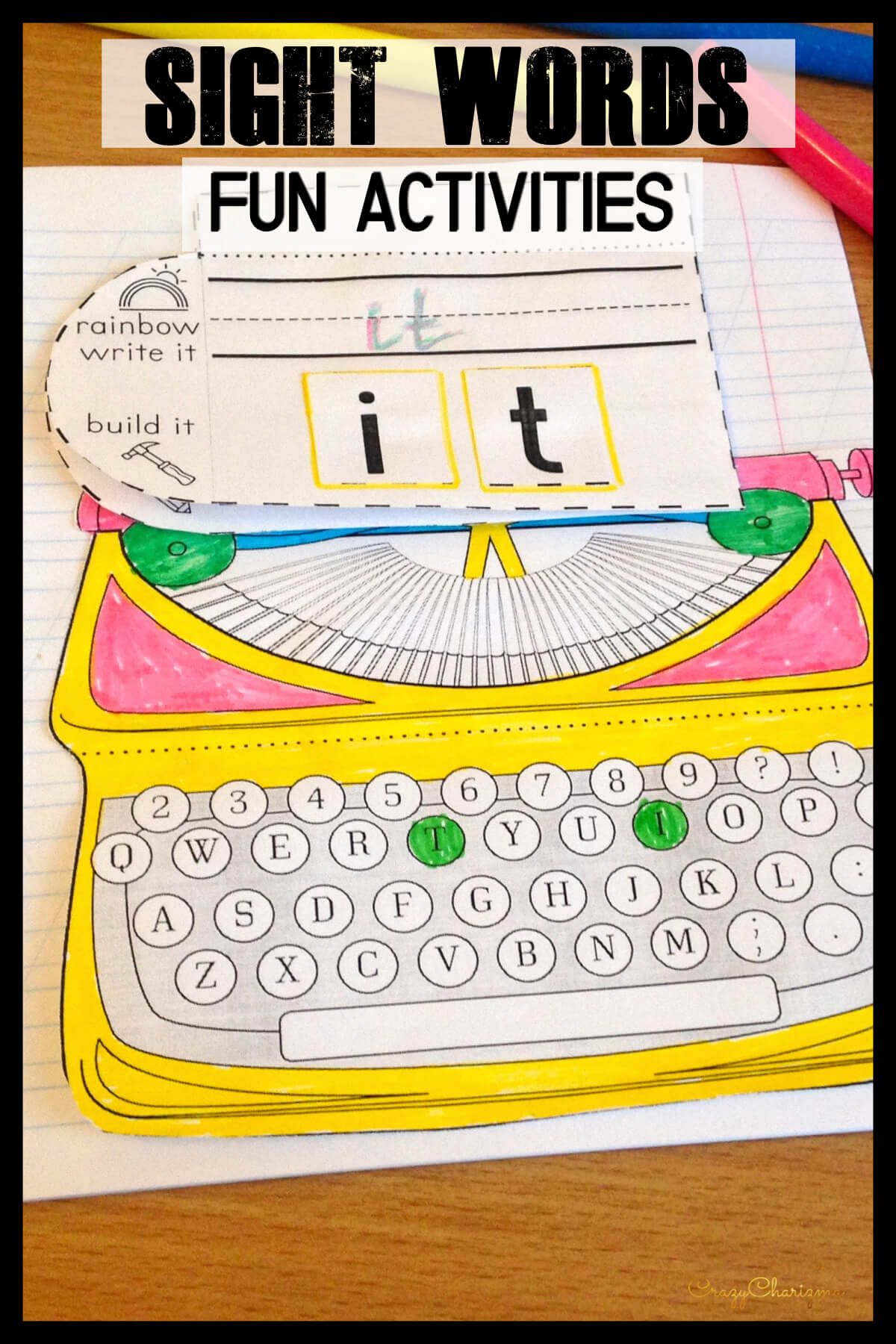 These sight word activities are perfect for prek, kindergarten, first grade, and second grade students. After some some guidance and modeling students can complete new words independently.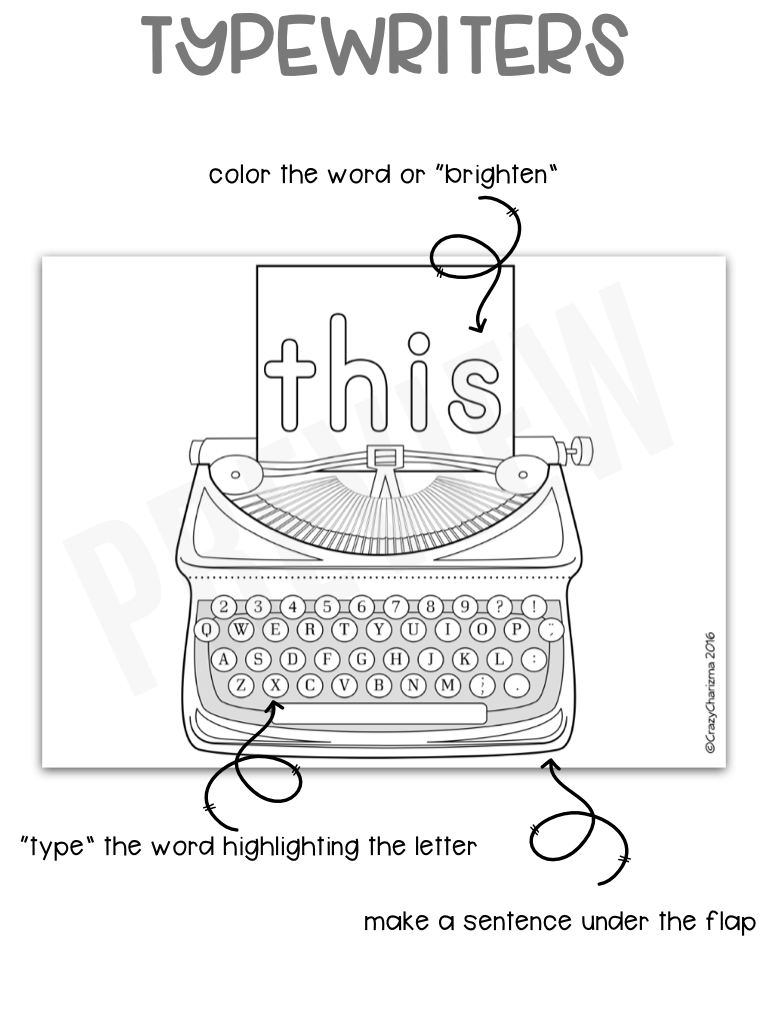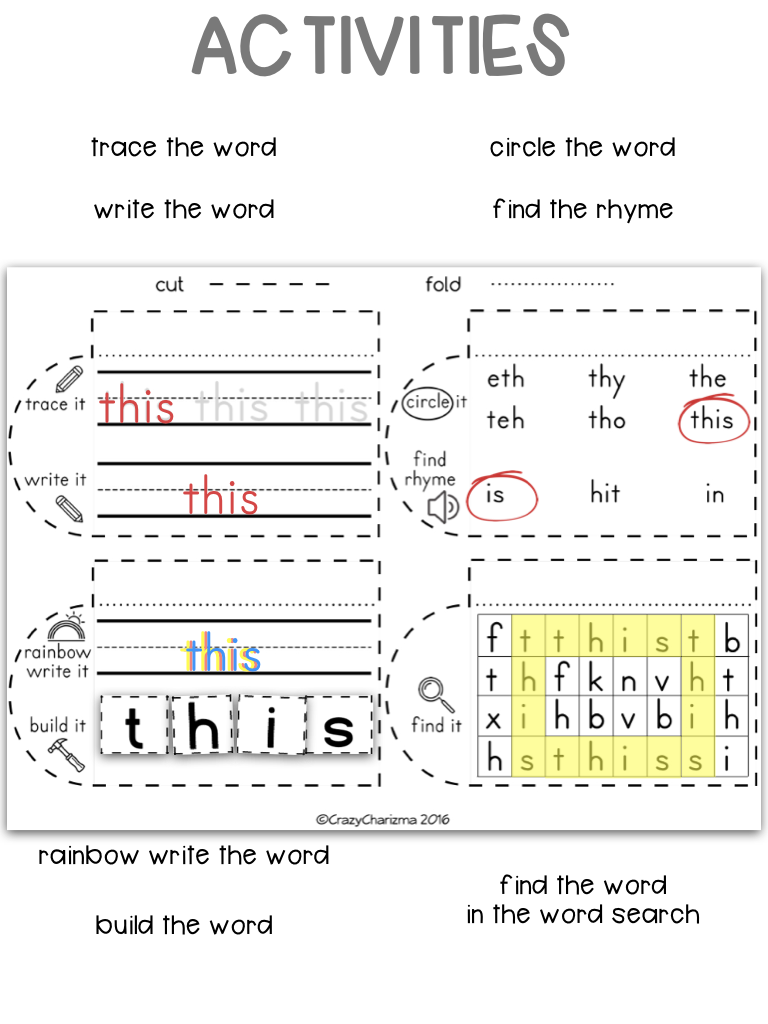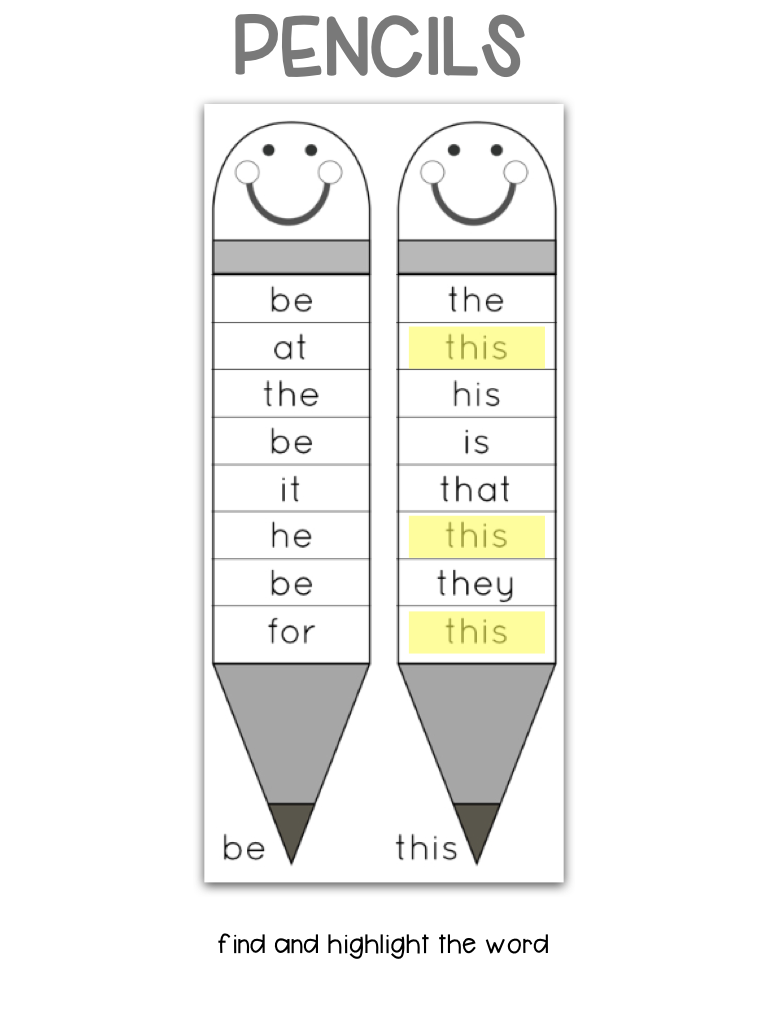 Want to wishlist this set? Pin for later.
You may also like