Need hands-on and fun sight words activities? Grab the packet and use as an Interactive Notebook (organize kids' materials like a portfolio show progress throughout the year). More ways to use: as Word Work Activities or No-prep literacy centers.
GRAB THIS SET IN A HUGE BUNDLE (save money) AND GET EDITABLE TEMPLATES.
What results do teachers see after using sight words typewriters?
"This was an excellent way to gain an uninterested student's attention. He said, "This is fun!" What a great idea!"
"These are great. We do at least 2 heart words a week. These are perfect for my kinder kids. They get to trace the word, practice writing, finding the word, rainbow write, build it on their own, retain red is for vowels and blue is for constants...they put these in their journals each week. So glad I found them."
"I teach special education and my kids really struggle with learning their sight words. I love this bundle because it gives them ways to work with the words independently and also makes it fun."
"We add these to our other Word Work activities. The students love them!"
"This was a great alternative centre for kids who needed differentiation."
"I love this for sight word work. It is a bonus that it helps them memorize the keyboard as well! Fantastic!"
"Great for my word work in my significant disabilities classroom. Thanks."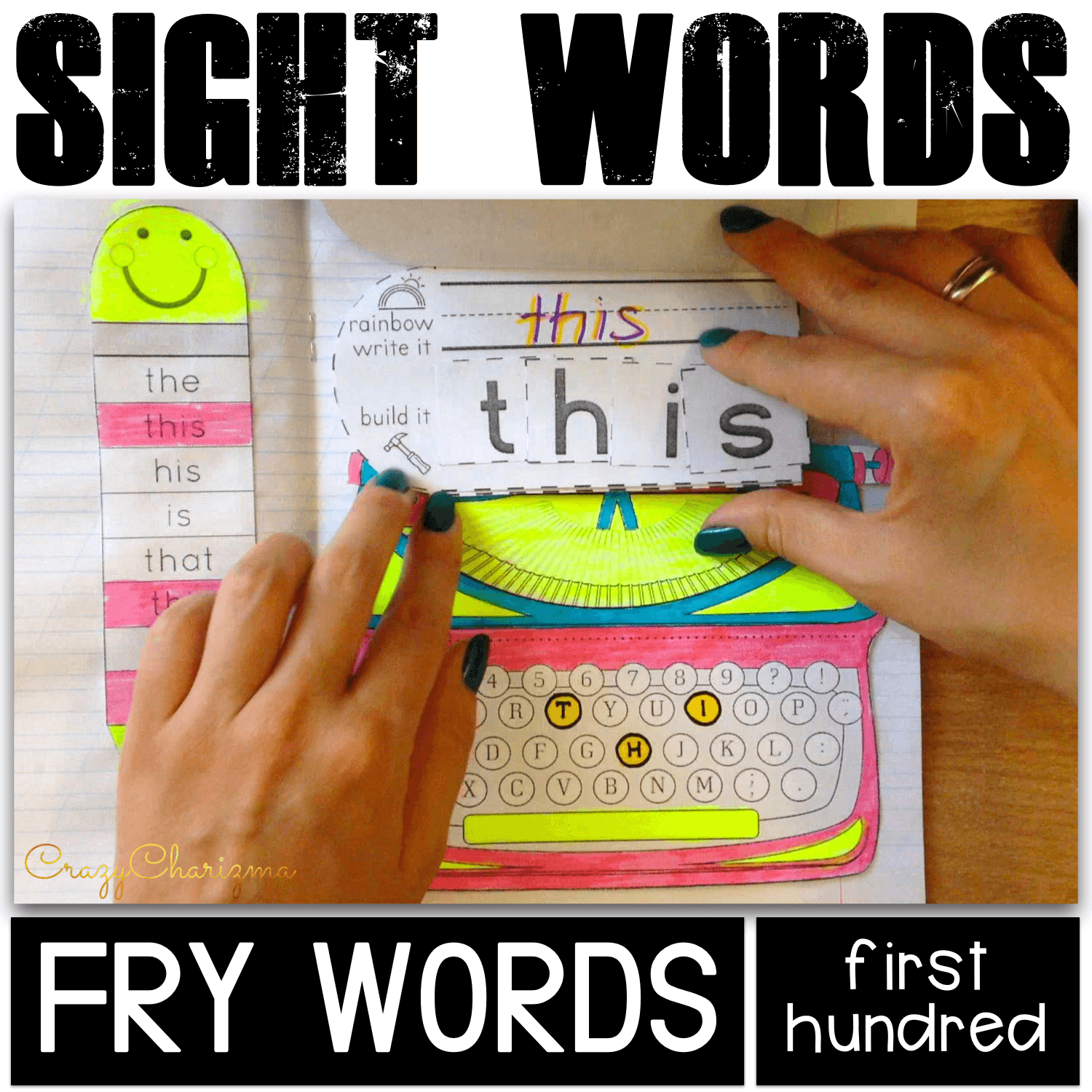 What sight words are practiced?
FRY's 1st hundred list
the, of, and, a, to, in, is, you, that, it, he, was, for, on, are, as, with, his, they, I, at, be, this, have, from, or, one, had, by, words, but, not, what, all, were, we, when, your, can, said, there, use, an, each, which, she, do, how, their, if, will, up, other, about, out, many, then, them, these, so, some, her, would, make, like, him, into, time, has, look, two, more, write, go, see, number, no, way, could, people, my, than, first, water, been, called, who, oil, sit, now, find, long, down, day, did, get, come, made, may, part.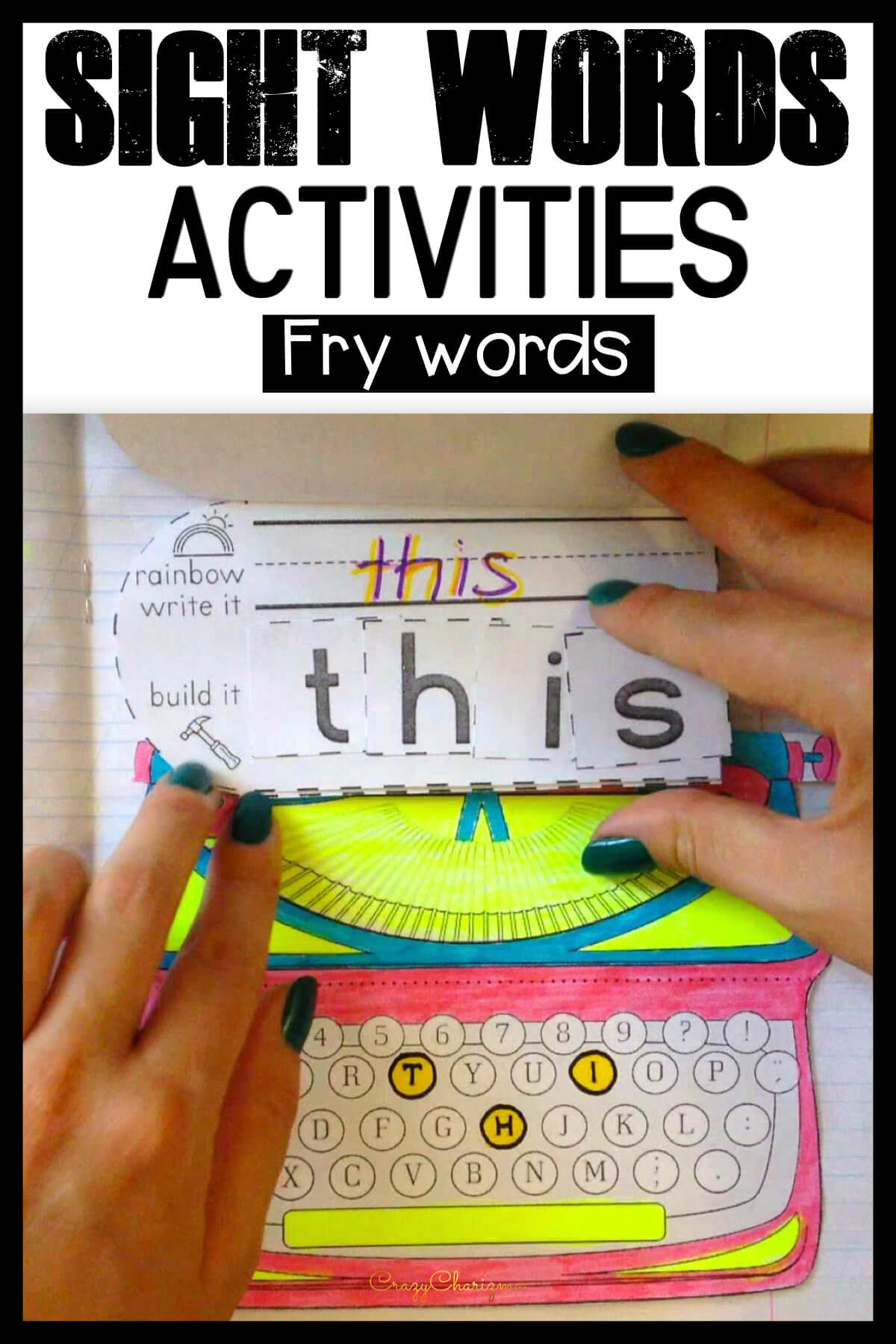 Activities to practice each sight word:
"Type" the word highlighting the letters.
Brighten the word:
color it with crayons / pencils
paint using q-tips
decorate using play dough and rice
Trace the word
Write the word
Rainbow write the word
Build the word
Circle the word
Find the rhyme
Find it (in the word search)
Make a sentence (under the flap)
Find and highlight the word (on the pencil)
WANT TO TEST DRIVE? DOWNLOAD FREEBIE!

Wonderful resource! I started working with my daughter and she loves it. Thank you very much. - Maria
This is a great product, I use it with my firsties who need some extra support with learning their sight words. - Jessica
This is a very creative wonderful resource for teaching and reinforcing sight words. Thank you so much! - Anne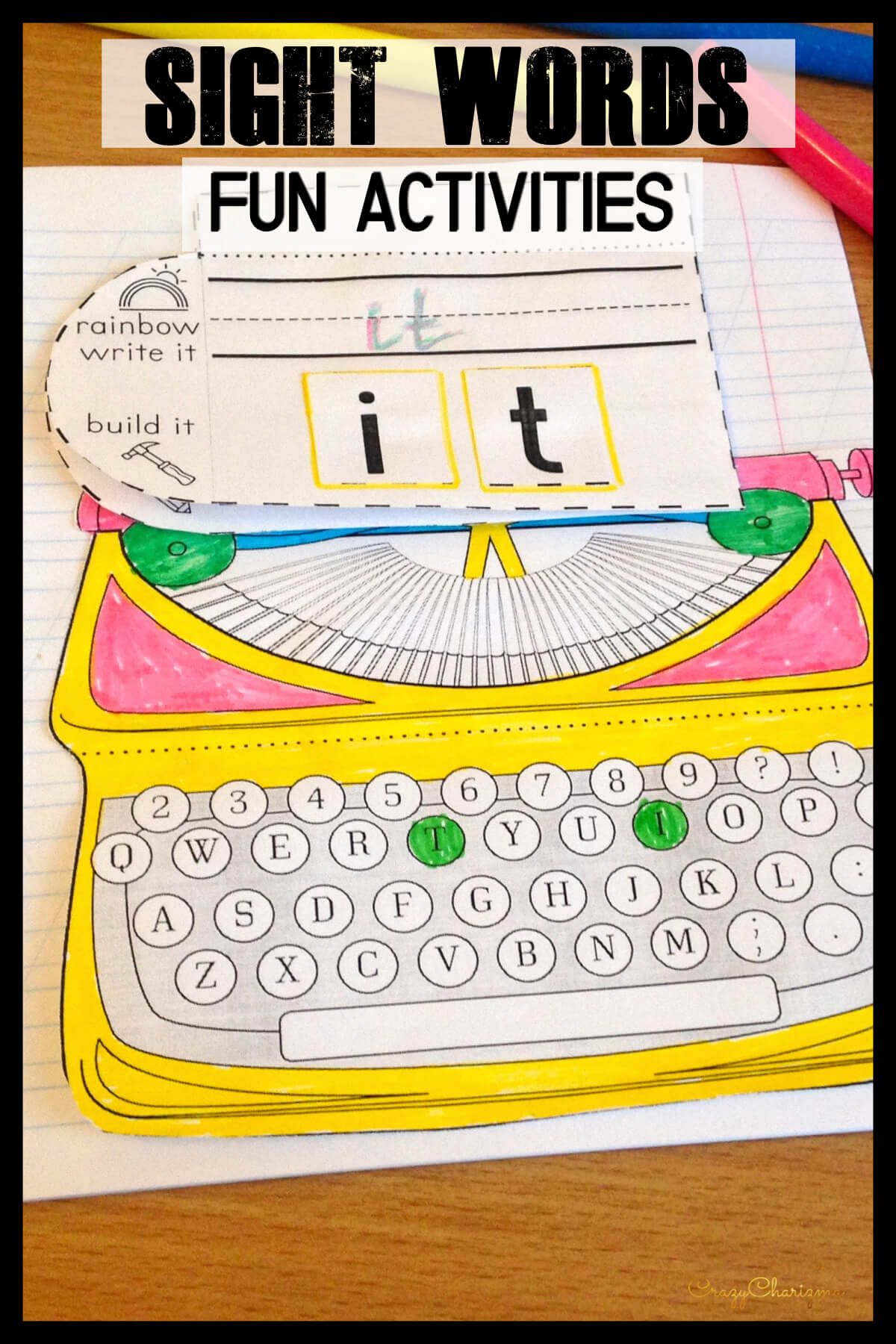 This was a great alternative centre for kids who needed differentiation. - Louise
This is a great resource for learning sight words. So much thought went into developing this great tool. I love incorporating the keys of the typewriter. However, It requires a lot of paper and copying. - Concha
Clever idea to help students learn their sight words. - Susan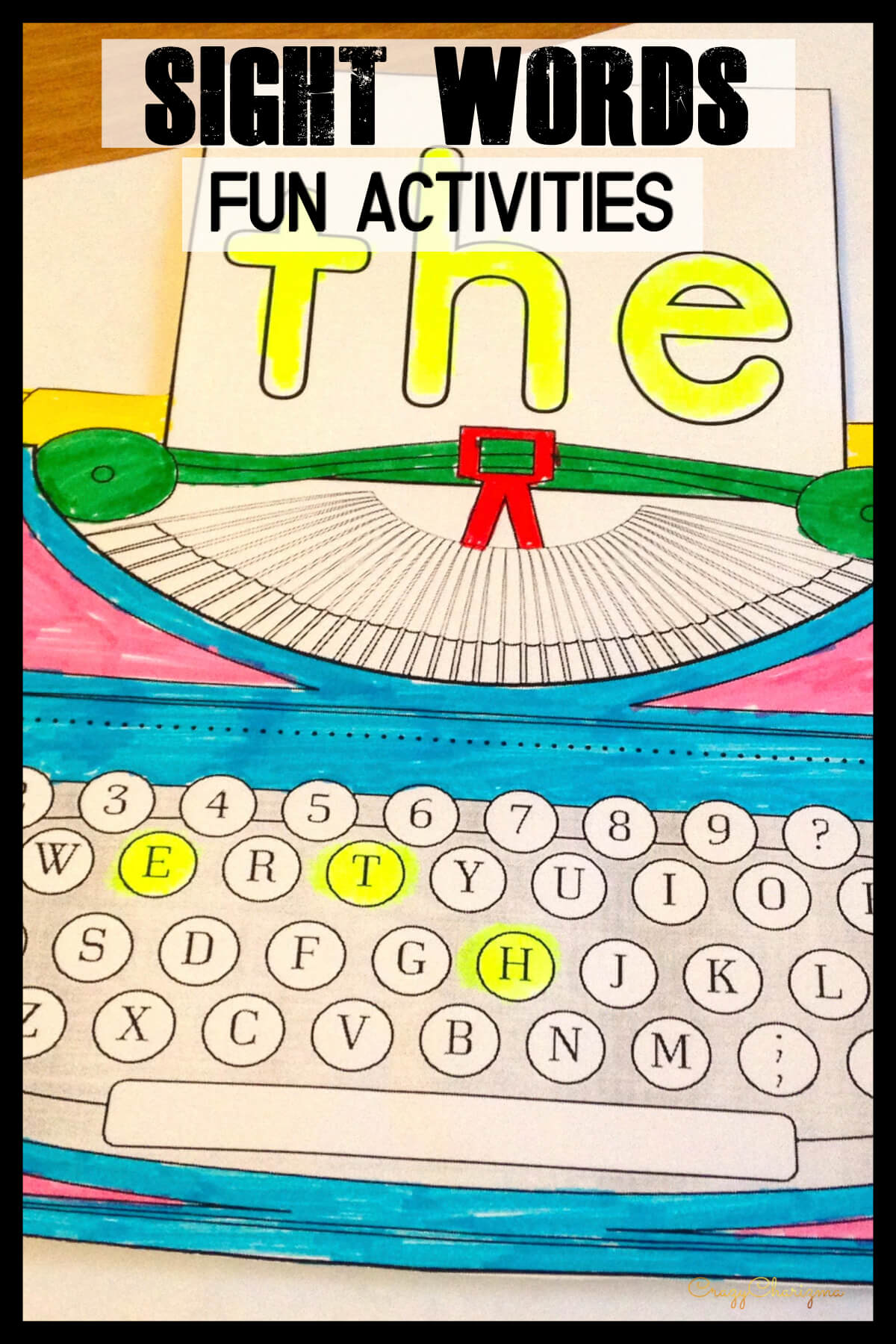 Considering these kids have no idea what an actual typewriter is, it is great! - Tracey
Very useful, thanks! - Alicia
I am so excited to use this with my intervention groups! What a fun way to practice sight words in a hands on way! - Cheryl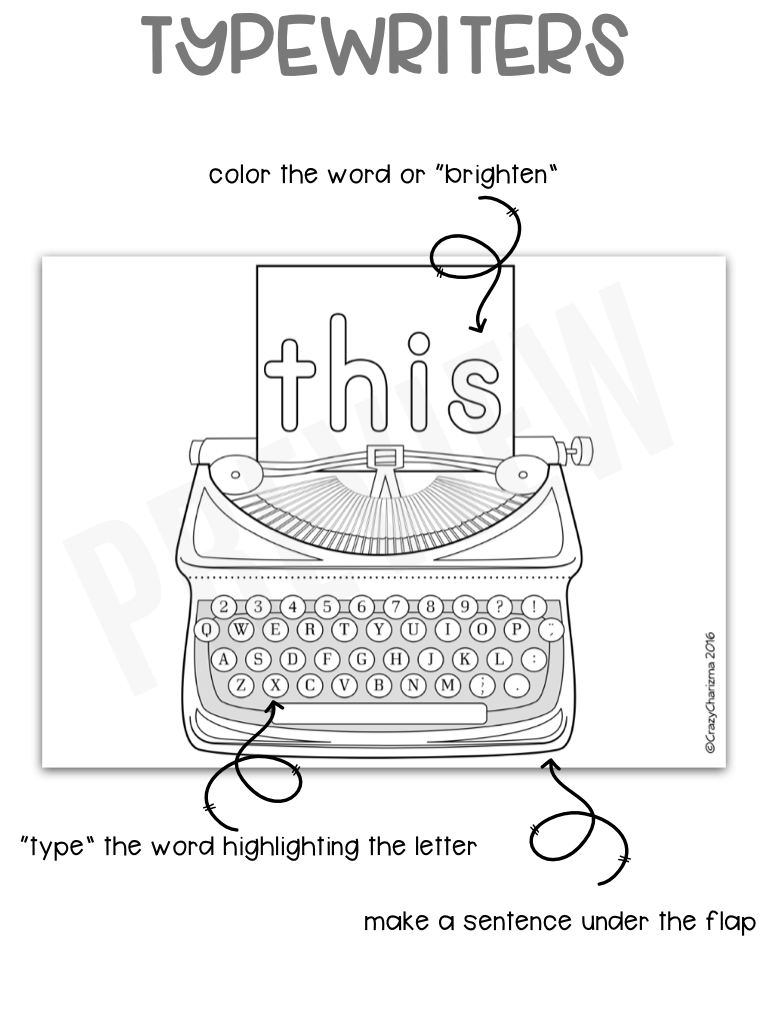 These sight word activities are perfect for prek, kindergarten, first grade, and second grade students.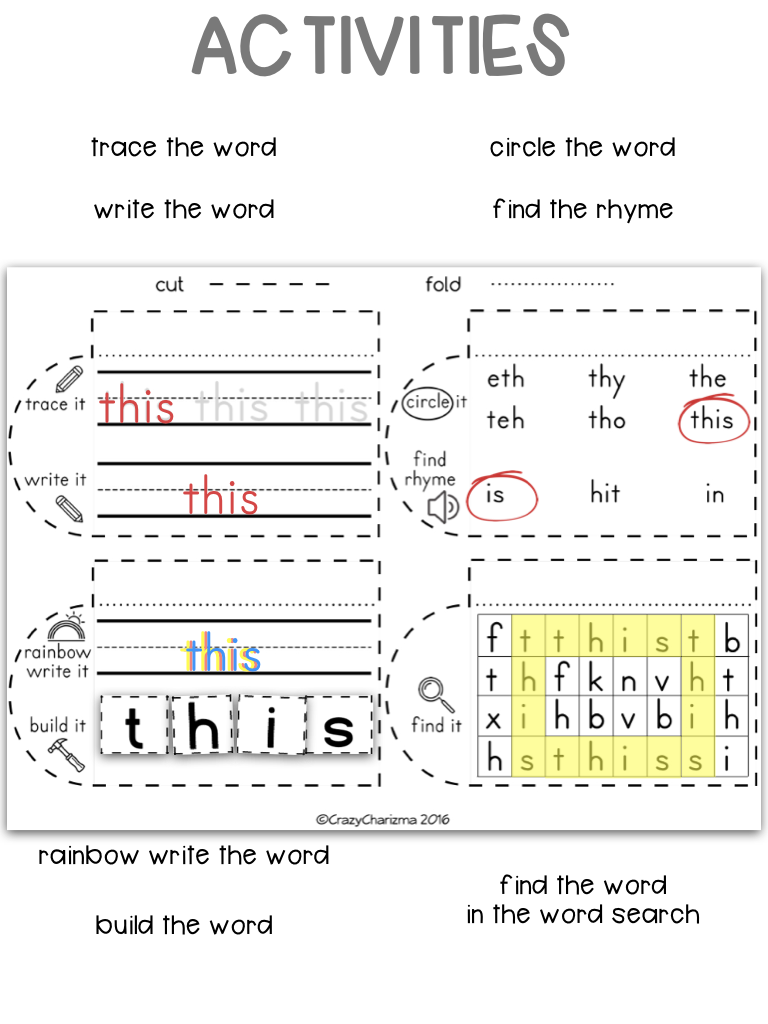 After some some guidance and modeling students can complete new words independently.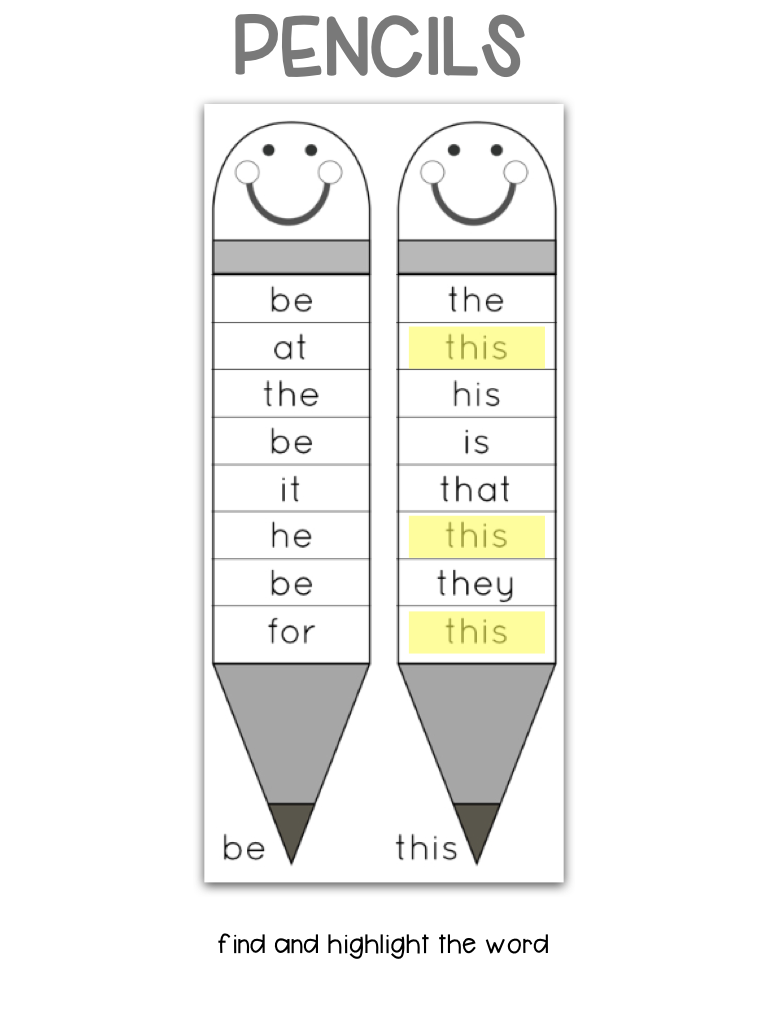 Want to wishlist this set? Pin for later.


You may also like