Use these Oxford sight words activities to practice high-frequency words with kids. Have fun with these printables which can be used as interactive notebooks or no prep worksheets. Australian Curriculum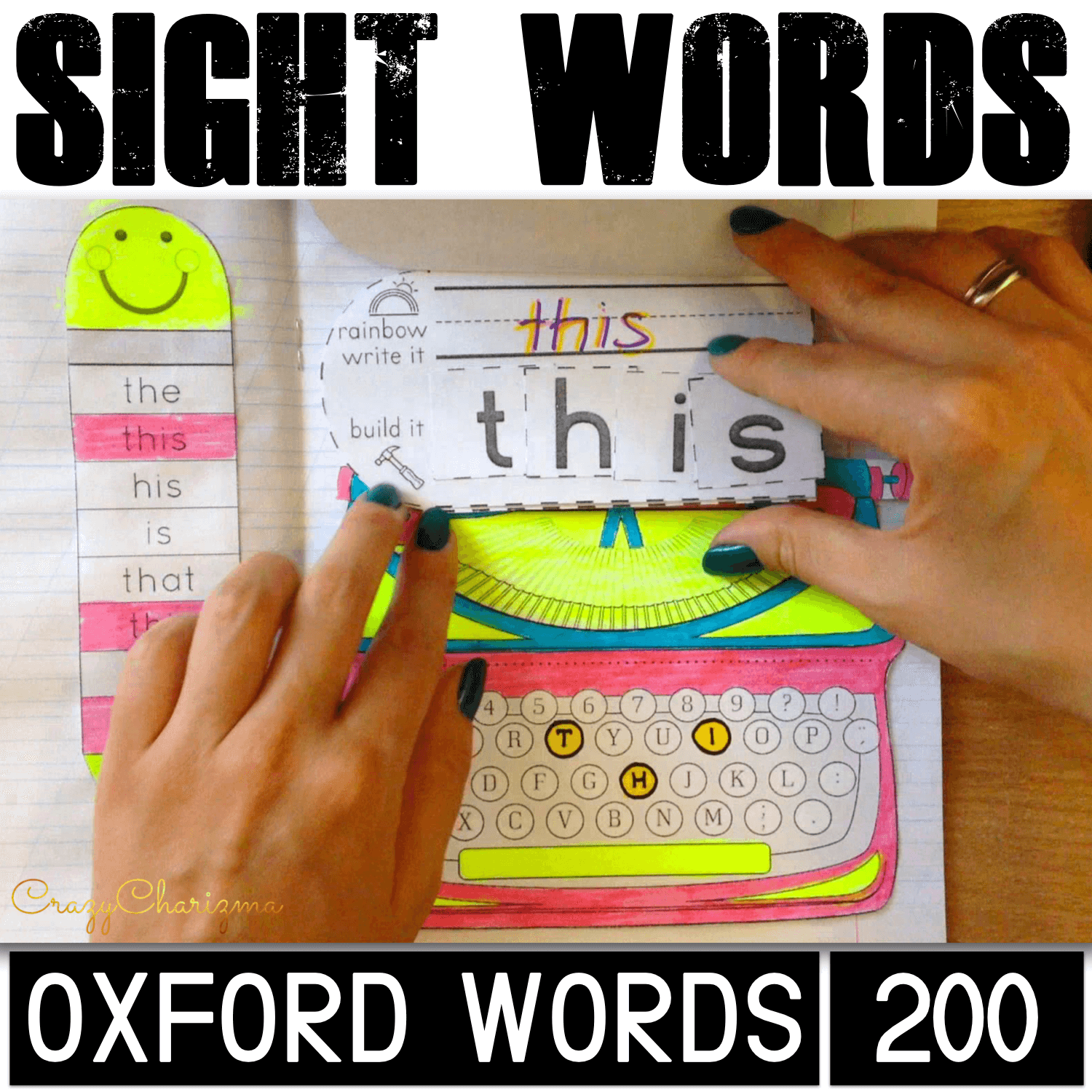 What sets are included in the bundle?
What sight words are practiced?
Oxford word list FIRST and SECOND HUNDRED
I, the, and, to, a, was, my, went, we, on, it, then, he, had, in, they, with, of, there, got, she, said, played, one, is, were, day, so, when, home, you, at, me, mum, for, dad, but, saw, house, that, weekend, time, her, go, came, because, up, his, once, after, fun, like, some, have, are, out, going, called, all, play, Sunday, upon, Saturday, did, school, two, very, back, ate, get, lived, am, him, watched, little, can, bought, brother, big, birthday, them, bed, made, name, too, next, dog, lots, night, not, friends, into, an, park, will, car, our, do, sister, be
people, didn't, friend, their, put, gave, found, from, down, water, party, about, took, good, other, see, girl, boy, over, us, your, off, three, dinner, liked, won, morning, playing, want, happy, what, as, love, if, again, game, really, could, shop, would, eat, fish, this, ran, first, by, food, named, baby, cat, outside, away, favourite, has, family, lunch, man, shops, football, looked, wanted, bike, no, lost, TV, fairy, cousin, stayed, Friday, games, old, woke, ball, come, ever, new, room, nice, scared, who, inside, it's, tree, cake, best, fell, long, movie, soccer, how, also, know, last, sleep, swimming, don't, just, told, yes, around
BONUS FILE: (available only in huge bundles) editable version has been added!
All the tasks except for #9 "Find it (in the word search)" are available for you. Just fill in the fields with your words.
Editable pages can be edited within the PDF - no separate files or need to download fonts (they are embedded). Firstly, open Read me first file with all the explanations. Editable pages allow you to customize the text. Please note that the graphics cannot be edited due to the Terms of Use of the graphics artists.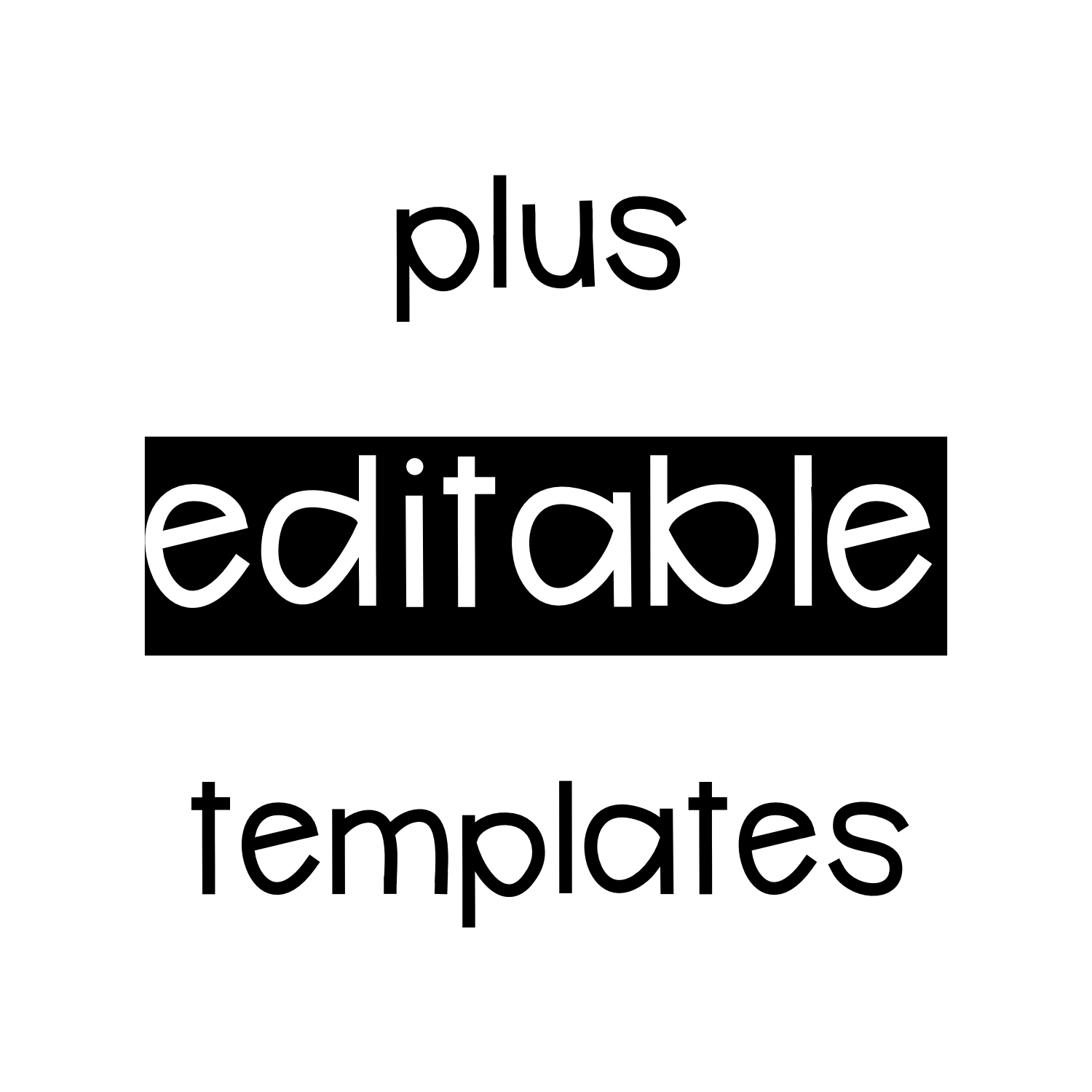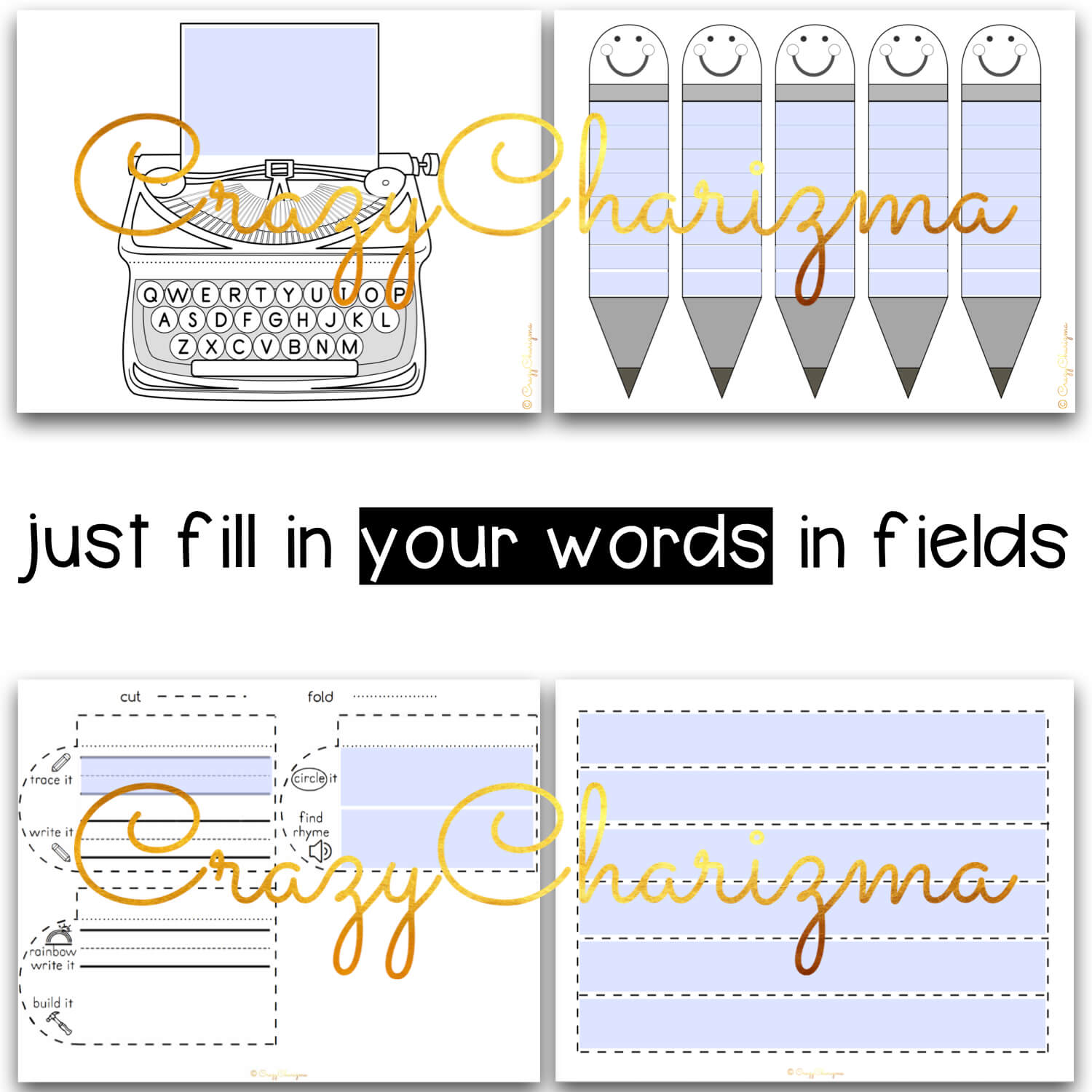 After your purchase the bundle, just reply to email with your download and I'll send you the editable templates (if you need them of course).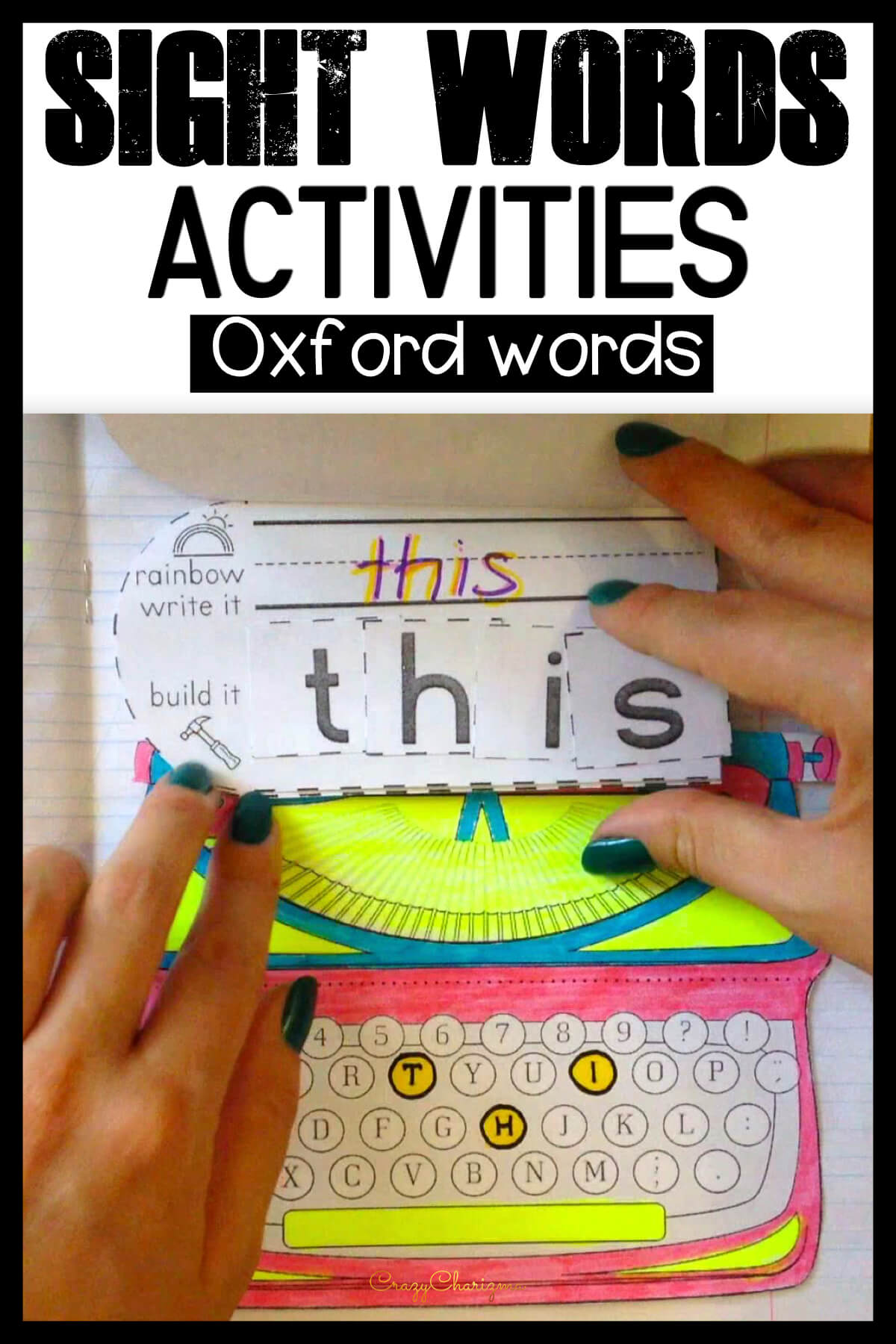 Activities to practice each sight word:
"Type" the word highlighting the letters.
Brighten the word:
colour it with crayons / pencils
paint using cotton buds
decorate using play dough and rice
Trace the word
Write the word
Rainbow write the word
Build the word
Circle the word
Find the rhyme
Find it (in the word search)
Make a sentence (under the flap)
Find and highlight the word (on the pencil)
After some some guidance and modeling students can complete new words independently.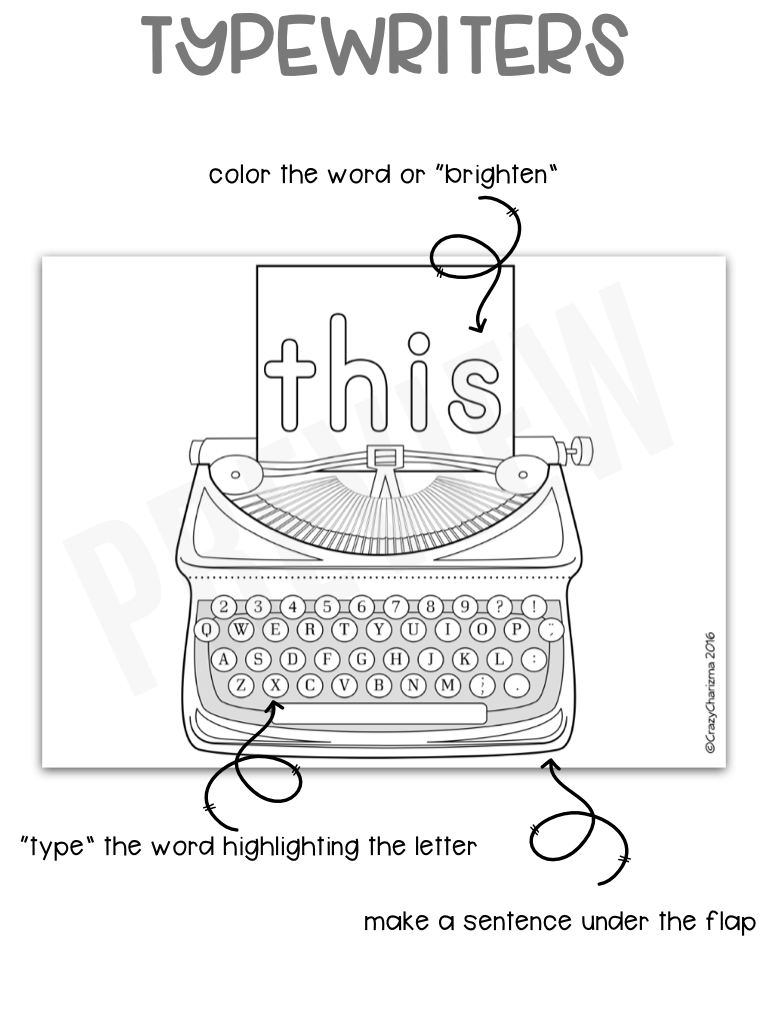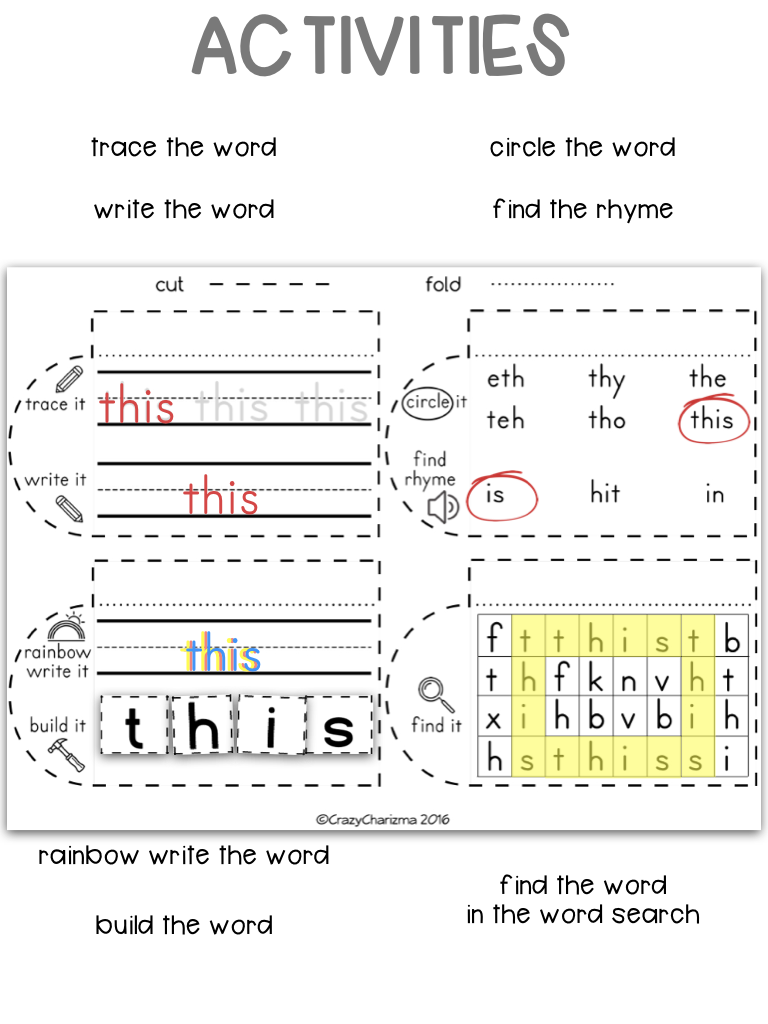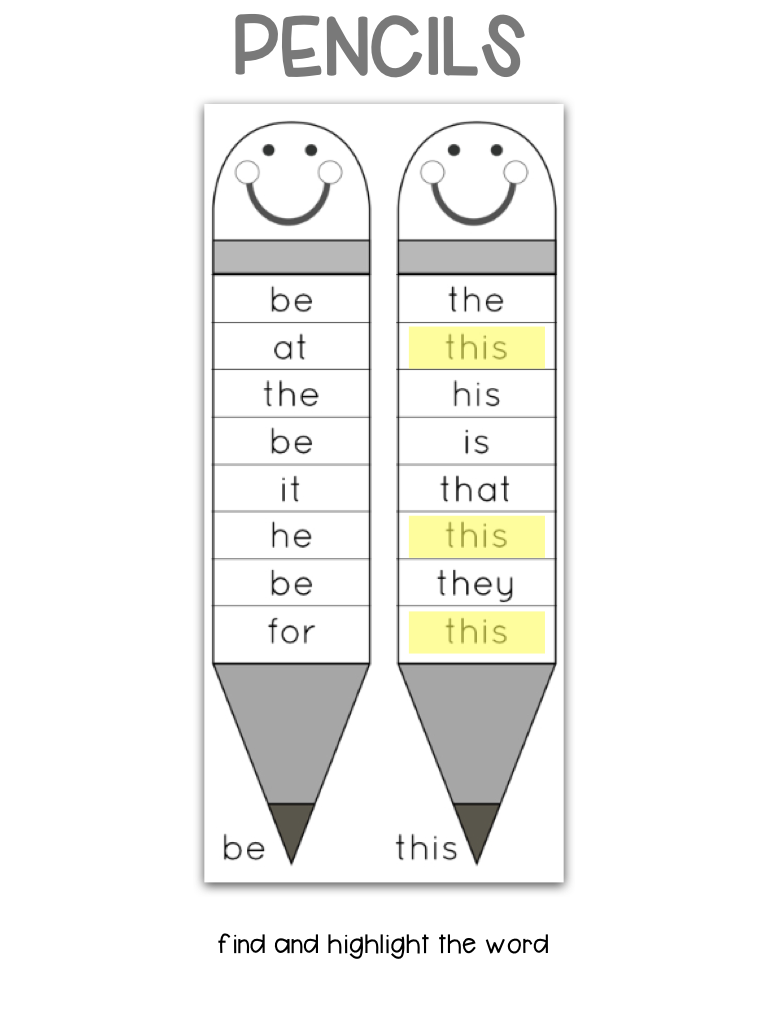 Want to wishlist this set? Pin for later.
You may also like