Need to teach Primer sight words to kids? Use this interactive notebook / no-prep worksheets combo. You'll get kids engaged and excited about each sight words!
GRAB THIS SET IN A HUGE BUNDLE (save money) AND GET EDITABLE TEMPLATES.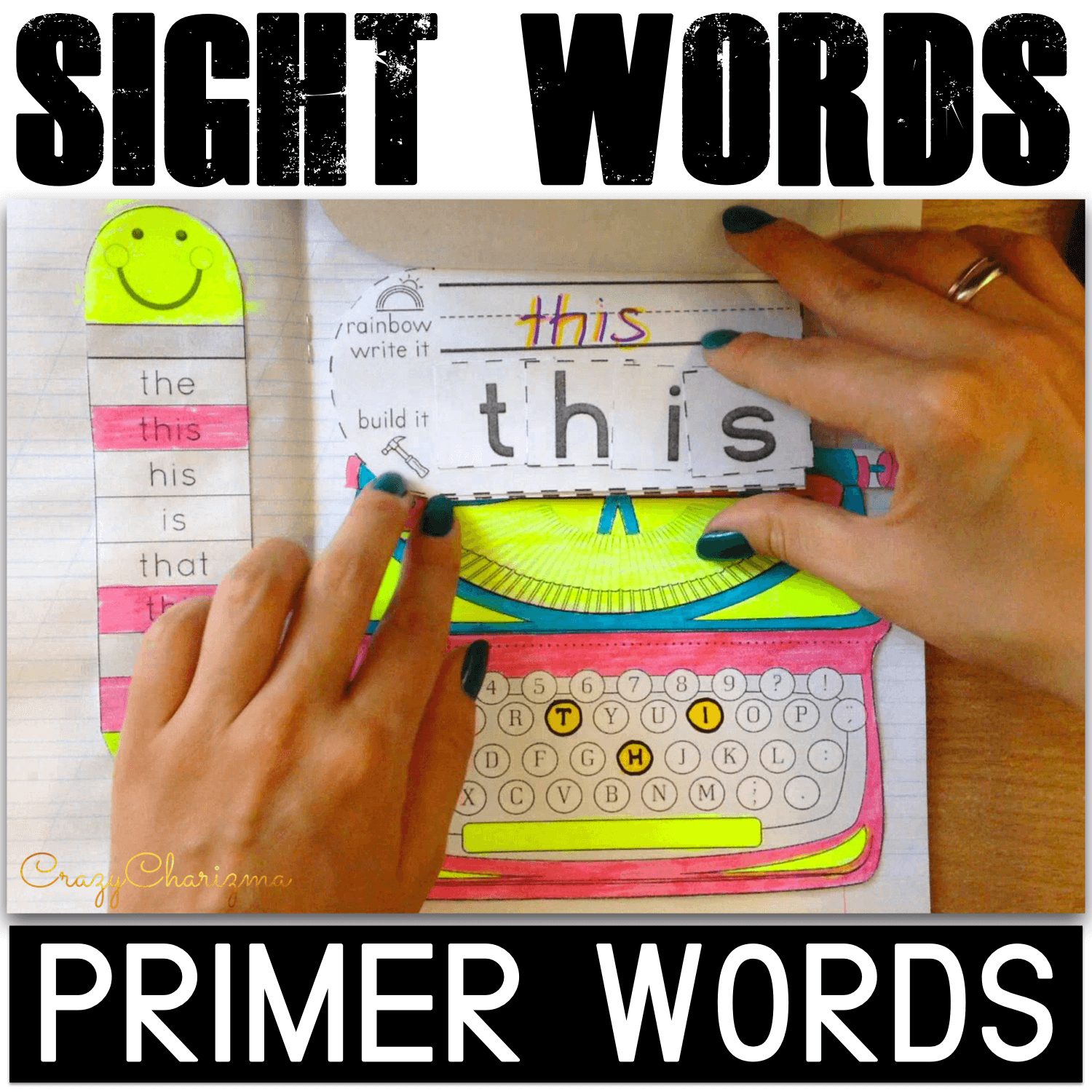 What sight words are practiced?
Primer list
he, was, that, she, on, they, but, at, with, all, there, out, be, have, am, do, did, what, so, get, like, this, will, yes, went, are, now, no, came, ride, into, good, want, too, pretty, four, saw, well, ran, brown, eat, who, new, must, black, white, soon, our, ate, say, under, please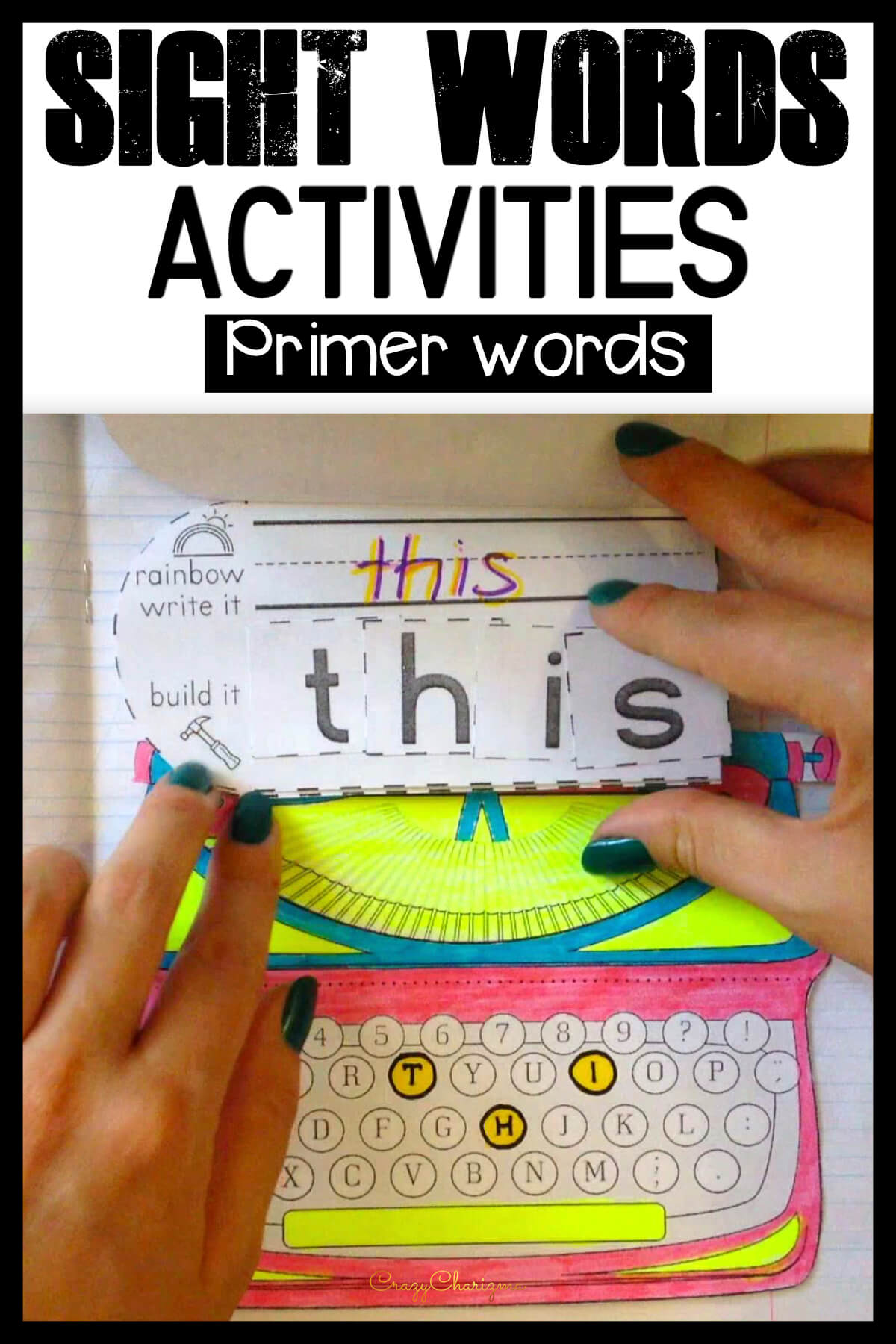 Activities to practice each sight word:
"Type" the word highlighting the letters.
Brighten the word:
color it with crayons / pencils
paint using q-tips
decorate using play dough and rice
Trace the word
Write the word
Rainbow write the word
Build the word
Circle the word
Find the rhyme
Find it (in the word search)
Make a sentence (under the flap)
Find and highlight the word (on the pencil)
These sight word activities are perfect for prek, kindergarten and first grade students. After some some guidance and modeling students can complete new words independently.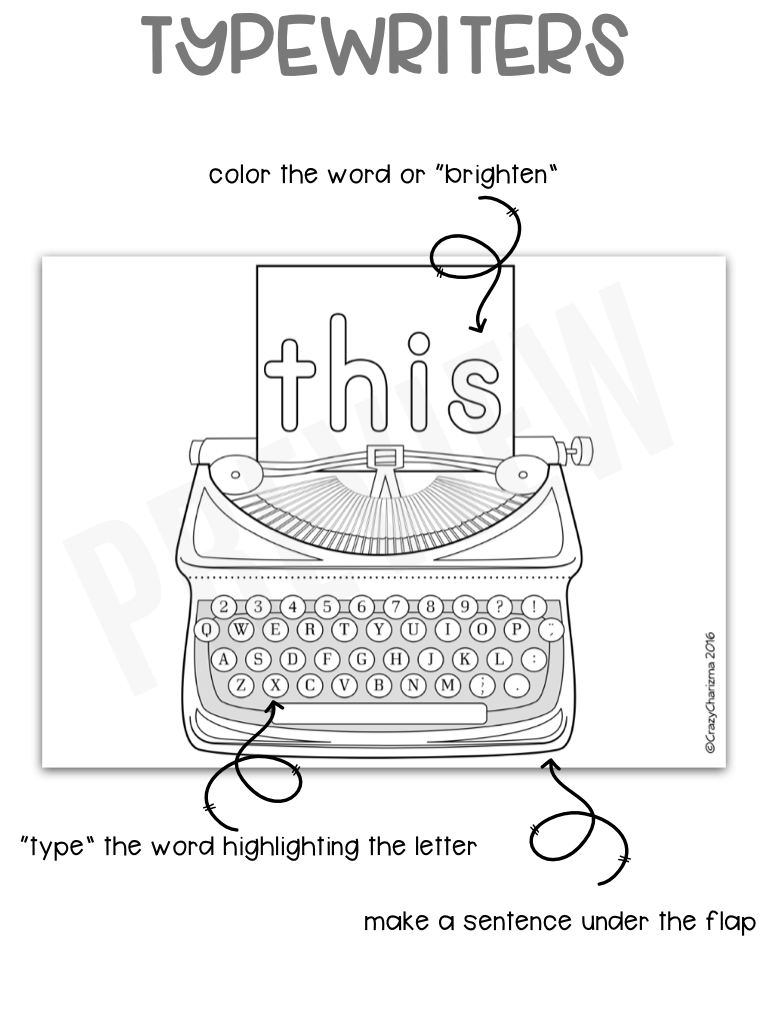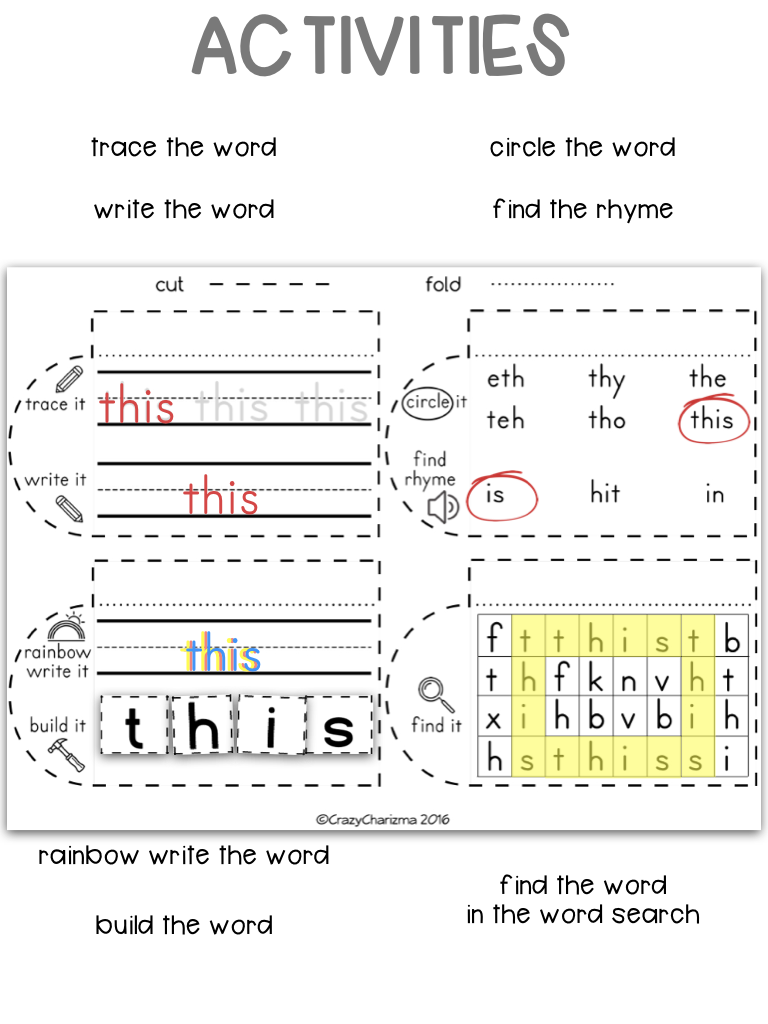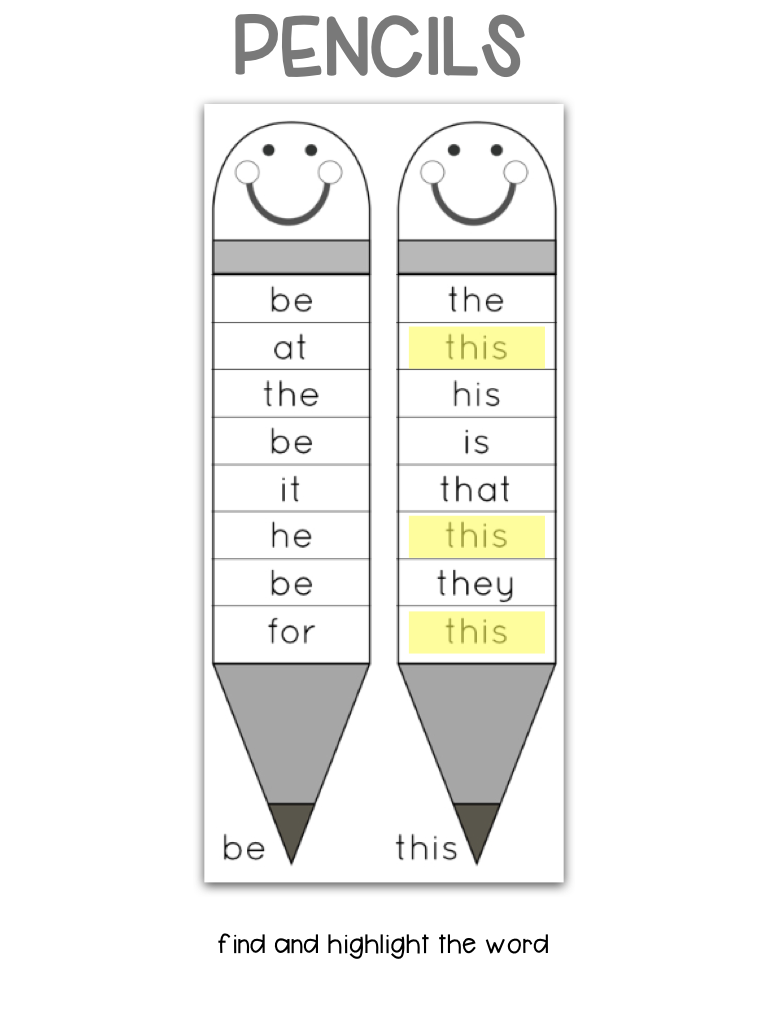 Want to wishlist this set? Pin for later.
You may also like