Hey there, teachers! Are you on the lookout for cool writing prompts to kick off the new school year? Well, look no further! We've got just what you need to make your middle school students jump for joy when it comes to writing. In this blog post, we're thrilled to introduce you to an amazing writing packet that includes narrative, informational, and opinion prompts, guaranteed to spark creativity and engagement right from day one.
Back to School Writing Prompts: What's Inside
We've put together a jam-packed writing packet with all kinds of prompts suitable for middle and high school students. Whether you want to practice paragraphs, dive into creative writing with poems, short stories, or letters, explore journal writing through articles or entries, or even challenge your students with descriptive writing exercises, we've got you covered. Get ready to witness your students' writing talents soar!
THE DIGITAL VERSION FOR GOOGLE SLIDES is included (with all the instructions on how to use and assign it in Google Classroom).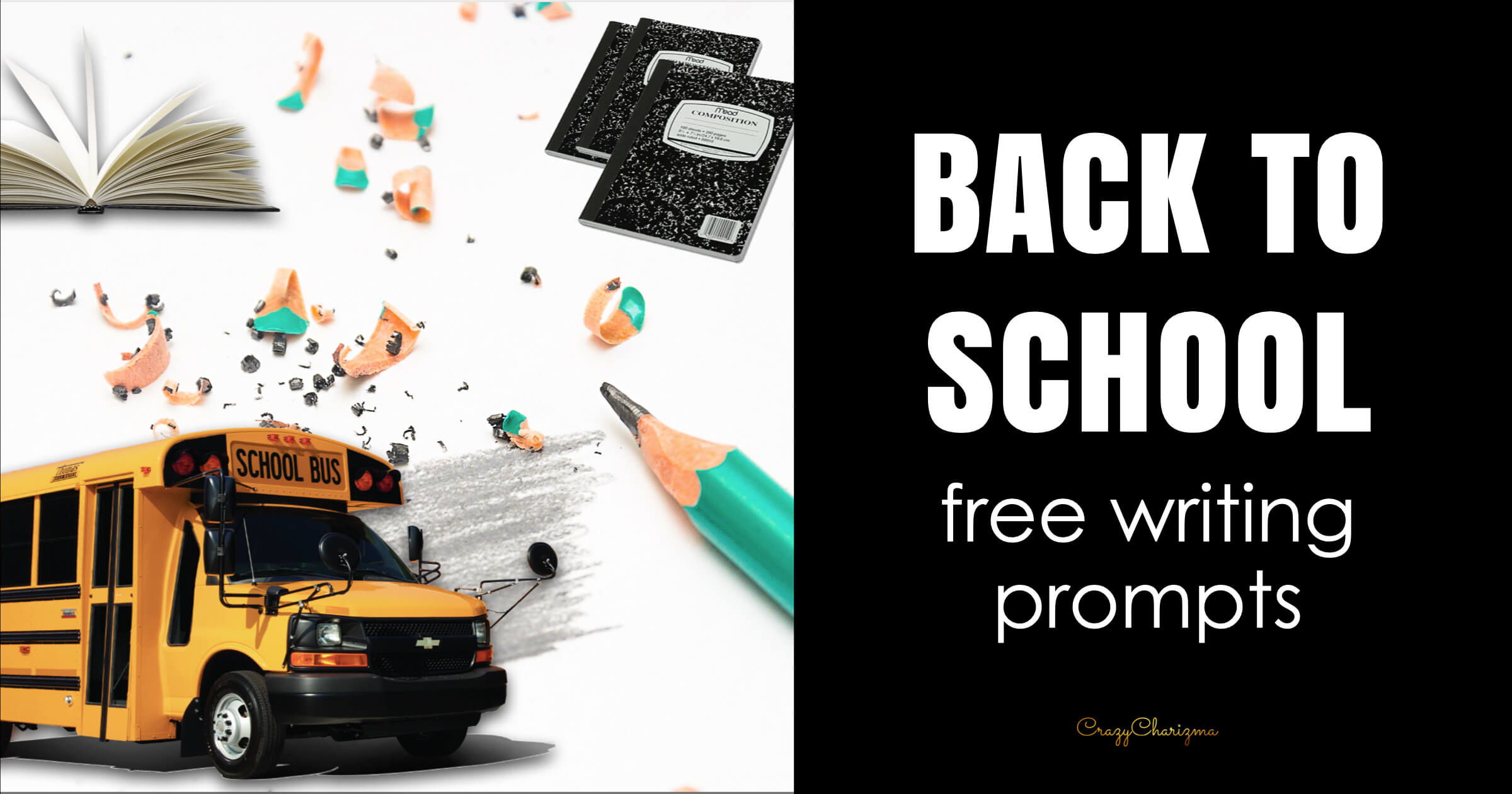 To get the freebie with Free Picture Writing Prompts, fill out the form below with your personal email and name. Don't forget to confirm the subscription by going to your inbox (check your spam folder too).
Using the Writing Packet
Now let's talk about all the incredible ways you can utilize this writing packet to create a vibrant and engaging classroom experience.
Writing Activities
Encourage your students to level up their writing skills by using these prompts as a starting point for different writing activities. They can create exciting stories, share well-researched information, and express their opinions in a convincing way. These prompts open up countless possibilities for students to improve and explore their writing abilities.
Stimulating Discussions and Debates
Make the most of these prompts by starting interesting conversations among your students in pairs or small groups. You'll see their energy as they actively discuss the writing prompts. To take it up a notch, you can even organize debates with structured rules. This activity promotes critical thinking, effective communication, and creates a collaborative learning atmosphere.
Teacher Reviews
Don't just take our word for it! Here's what some of our fellow educators had to say about these incredible back-to-school writing prompts:
"Used the prompts for students daily journal questions which they love!" - Michelle H.
"Thanks for providing fun writing prompts for the beginning of the year.  It's one less thing to do!" - Josie P.
"Great writing prompts! I like that you included both colored & black/white versions as well as lines to make cutting these out easy. I love that you even included a couple of prompts that include technology. I can't wait to use these to start the year! Thank you!" - Cullom Corner.
"This product is exceptional!!! I am a science teacher and got it to use to get to know my students at the beginning of the year and I am so happy:-) Your questions are unique, engaging and fun. I am so excited about using them! Thank you for this wonderful and beautifully designed product:-)".
"Adorable design! These writing prompts are fantastic! I could even see using it for short answer responses in a SCOOT type game for rapid write / quick writes! Thank you!"
"I love the variety of prompts and how the prompts can be used in so many different ways - journals, paragraph practice etc.  These are great for ESL students!" - Gregory.
*Taken from my TPT store.
Yearlong Writing Prompts Bundle
But wait, there's more! If you can't get enough of these writing prompts and want to keep the inspiration flowing all year round, we've got the perfect solution for you – our Yearlong Bundle. Packed with an abundance of engaging writing prompts for every season and occasion, the Yearlong Bundle ensures that your students will have a continuous stream of writing inspiration all year round! Don't miss out on this incredible opportunity to keep your classroom buzzing with creativity throughout the entire school year.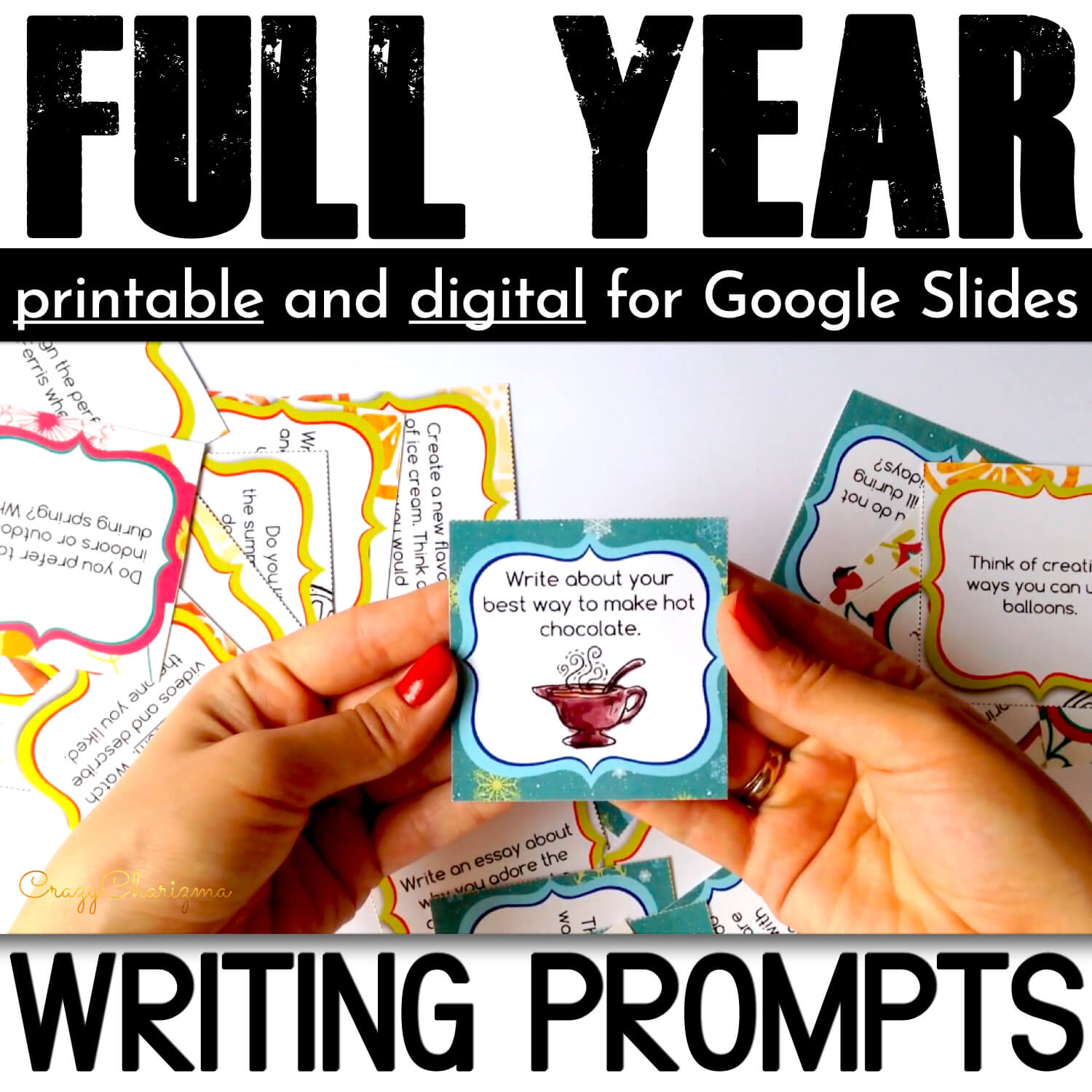 Start the school year strong with our exciting back-to-school writing prompts for middle school. They're versatile, well-received by teachers, and a valuable addition to your resources. Download the free prompts today and unleash student creativity. Explore our Yearlong Bundle for more engaging writing activities all year. Here's to a great school year!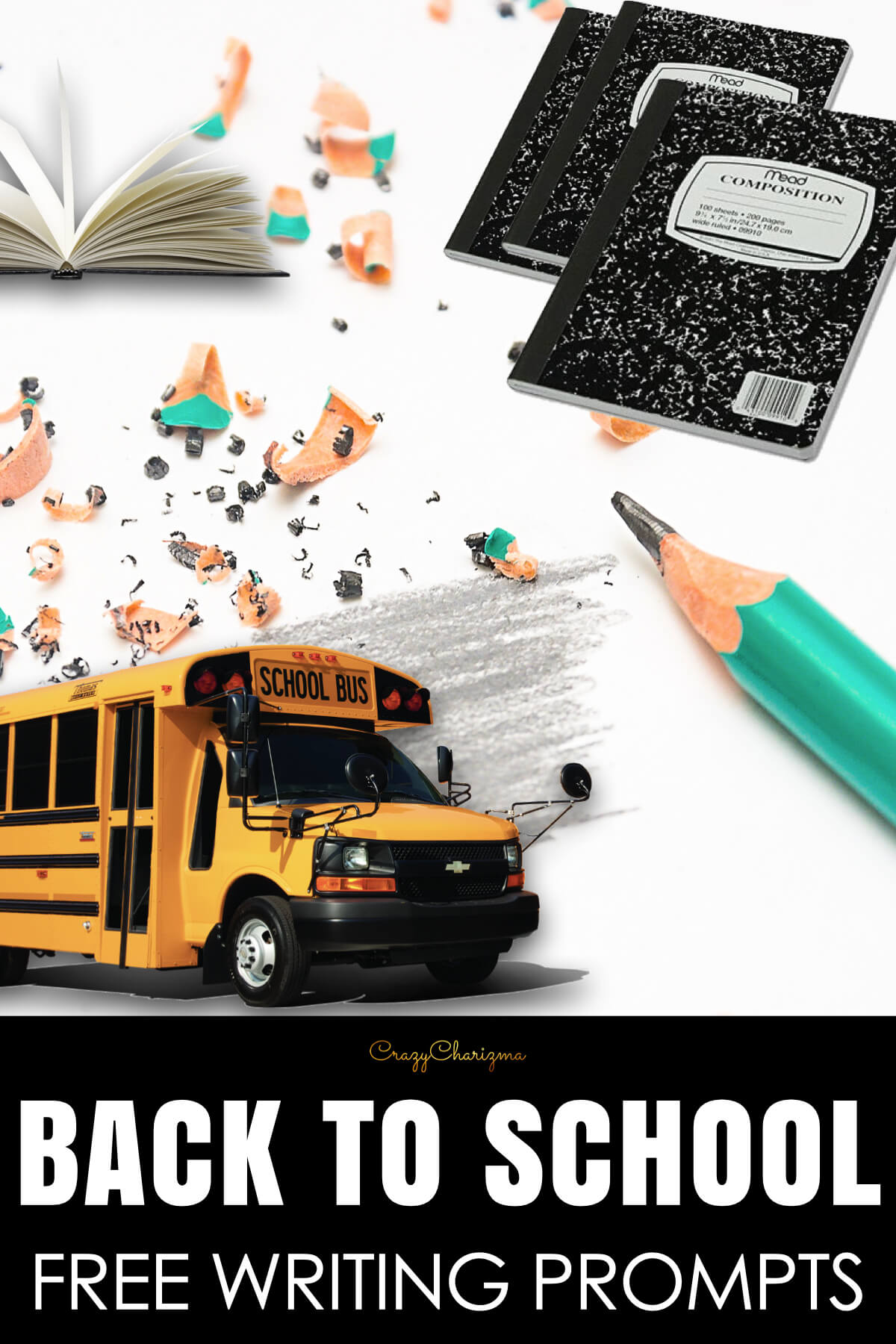 Please, spread the love. Pin this or share.