Get ready for an exciting adventure with free lemonade printables. These resources feature CVC word mapping mats, making learning consonant-vowel-consonant words a blast. Turn literacy practice into a fun and interactive experience. Let's dive in and enjoy the world of lemonade-inspired learning perfect for summer-themed activities, summer school lessons, or end-of-the-year countdown activities!
Unleashing Creativity: CVC Word Mapping with Lemonade Printables
First things first. Make sure to download lemonade-themed CVC word mapping mats. You can laminate the pages or put them in Dry Erase Pockets. Kids will write and wipe.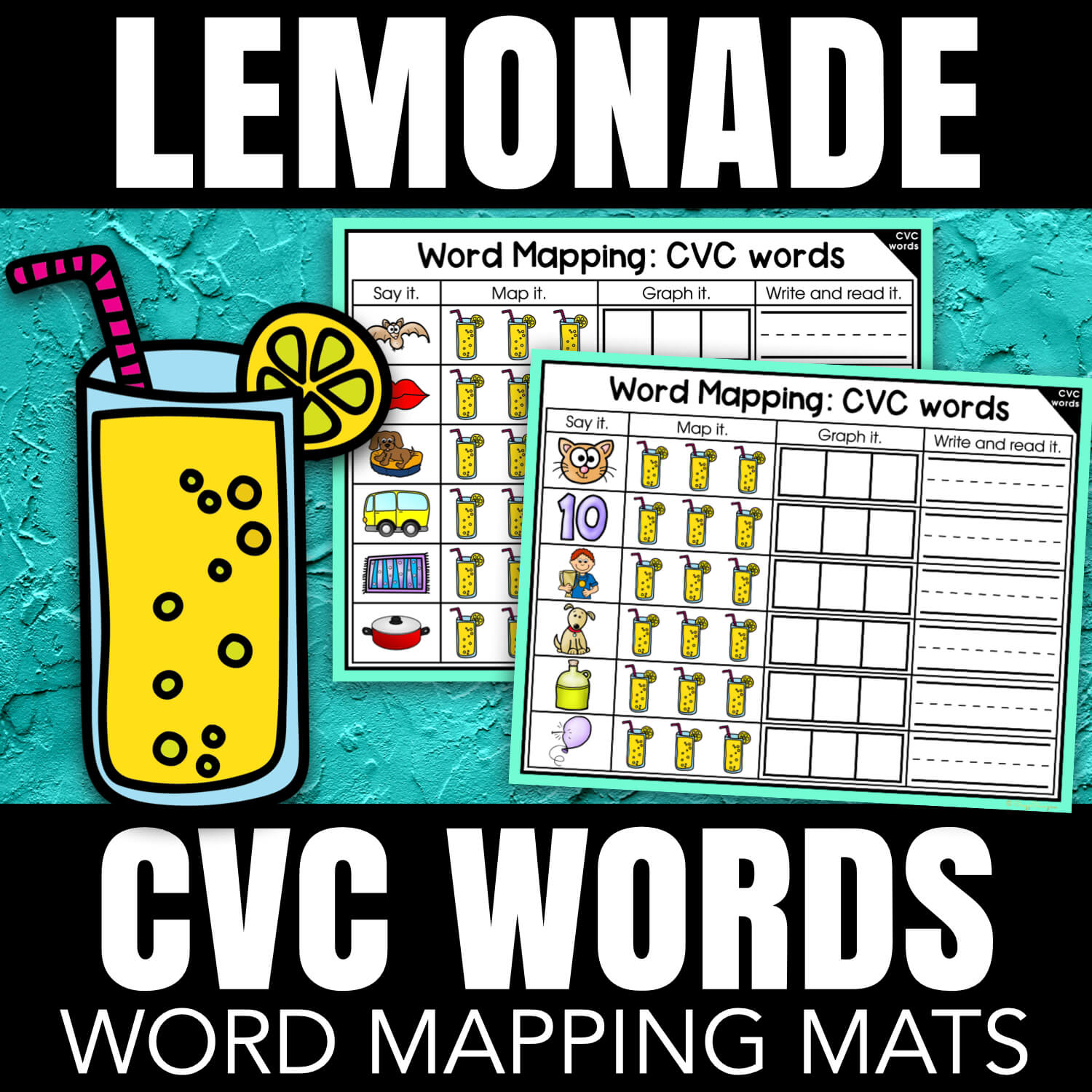 To get the freebie, fill out the form below with your personal email and name. Don't forget to confirm the subscription by going to your inbox (check your spam folder too).
Elevate Learning with Lemonade-Inspired CVC Word Mapping Mats
There are many ways you can use these CVC word mapping mats with a lemonade theme to elevate the learning experience:
centers
a workstation activity for word work
home practice
independent practice
early finishers
group work
morning work
literacy rotations, etc.
Fun and Engaging: Unlocking Literacy Skills with Lemonade Printables
When it comes to fostering literacy skills in young learners, engagement and enjoyment are key. That's where the magic of lemonade printables for CVC word mapping comes into play. Children are not only captivated by the vibrant visuals but also motivated to explore the world of CVC words with excitement.
How teachers use these mats to strengthen their reading and phonics skills
"My students are using this as practice for material already learned.  I modeled a couple of examples for them and then they were able to do it independently..." - Kim B.
"I've been using this with my students to help reinforce skills taught previously. My students were engaged, learning, and having fun! Thank you!" - Emily A.
"Use the mapping mats during small group instruction and students are able to use at centers." - Rosario H.
"These are amazing for my literacy centers! Thank you!" - TeachingMissTiffany
"This is an awesome resource that aligns with the Science of Reading! Thank you so much!" - Lindsay M.
Supercharge Literacy Learning with the Ultimate Word Mapping Mats Bundle!
Get ready for the best WORD MAPPING bundle ever! The bundle has word mapping mats to practice ALL phonics-related topics. Kids will be engaged and easily decode words.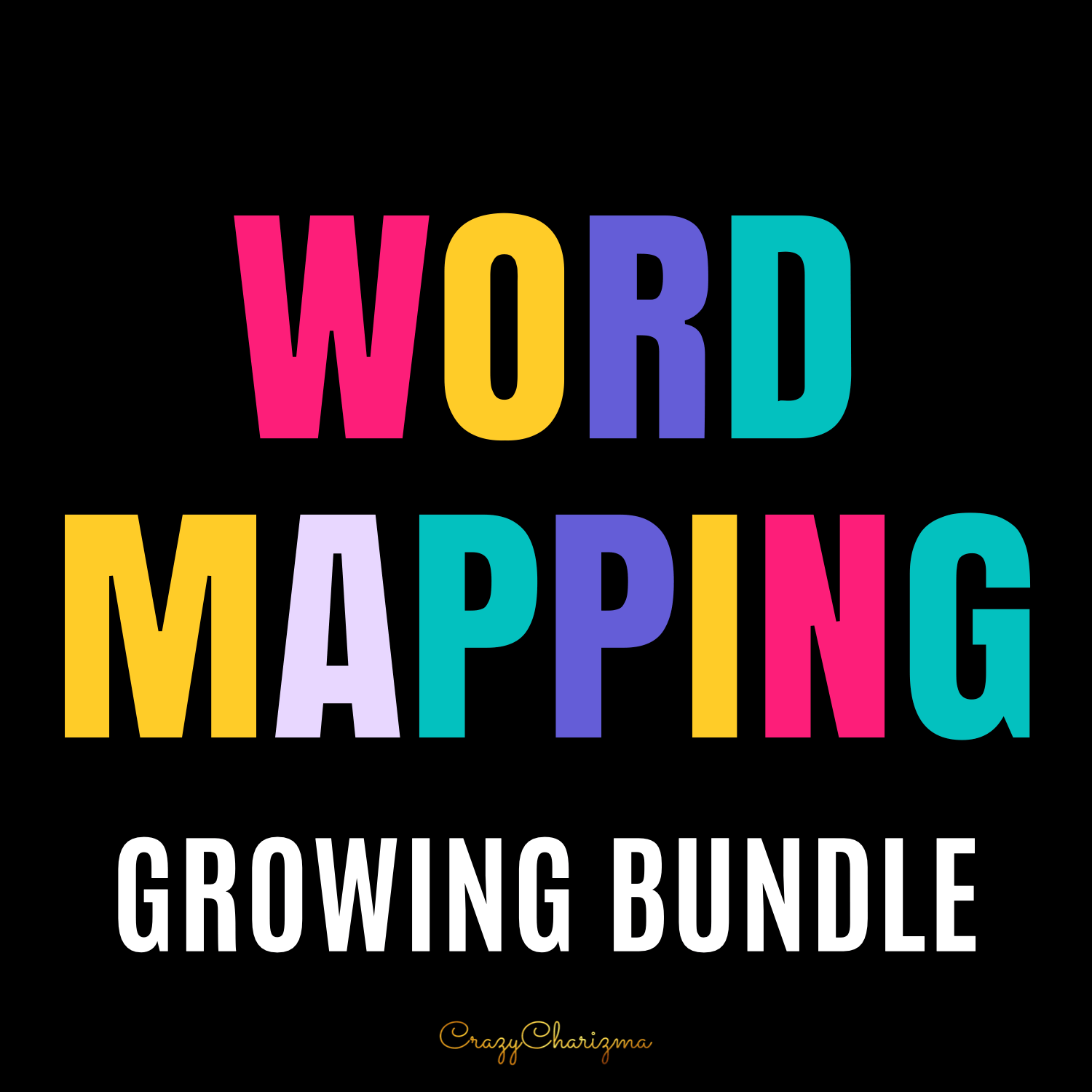 In conclusion, dive into the exciting world of free lemonade printables and CVC word mapping mats for a blast of interactive learning. Transform literacy practice into a fun and engaging experience perfect for summer-themed activities, summer school lessons, or end-of-the-year countdown fun! Make learning refreshing and enjoyable this season!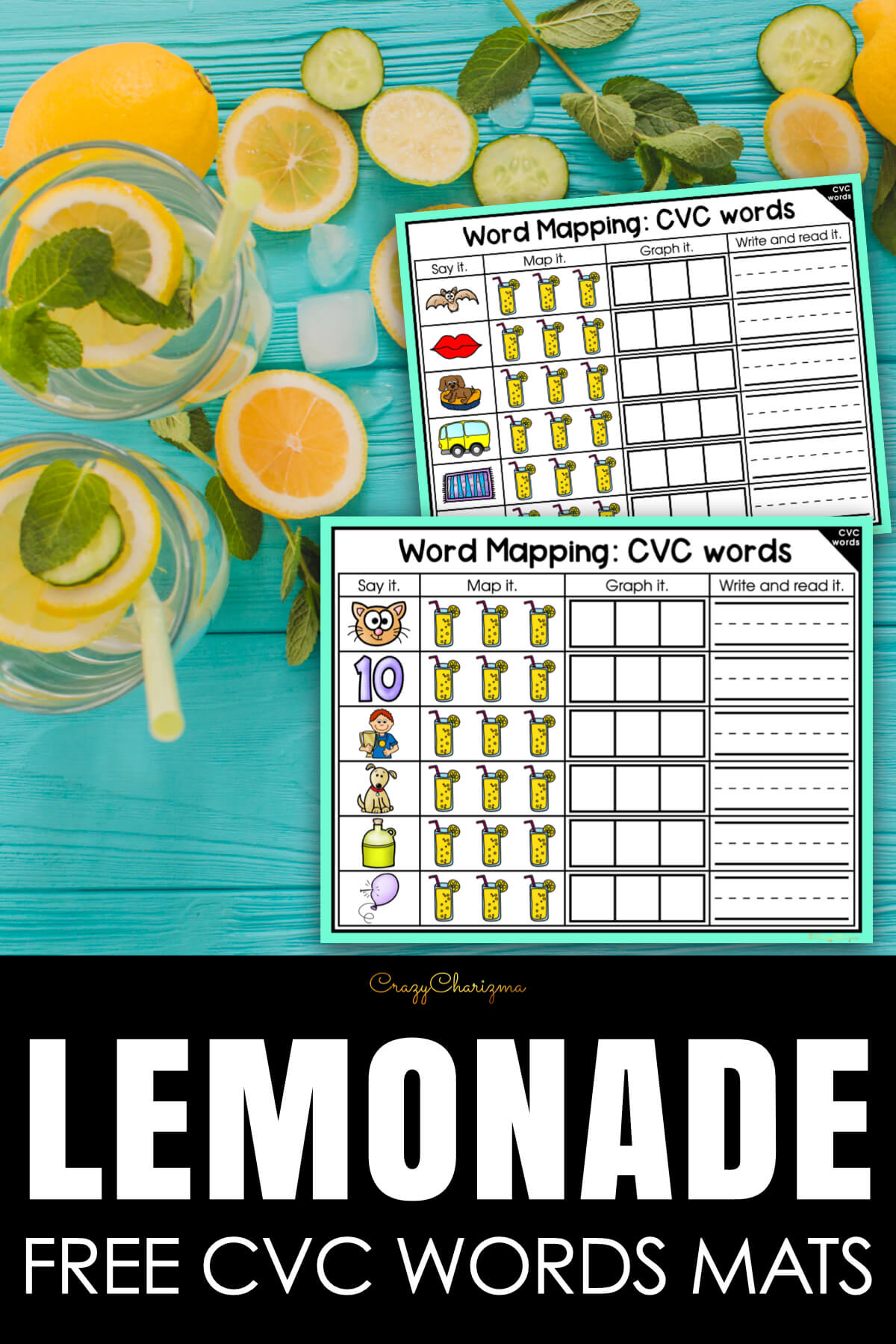 Please, spread the love. Pin this or share.