Discover the excitement of camping math with our collection of free numbers puzzles, featuring real photos that bring the wilderness to life. Get your kids ready for a thrilling journey of math exploration amidst the wonders of nature!
Engaging Numbers Puzzles: Enhancing Math Skills
Numbers puzzles are a fantastic addition to camping activities. Download and print our free numbers puzzles with real photos and set off on a camping-themed math adventure. Kids will put the puzzle pieces in the correct order (numbers 1 to 10 and 11 to 20). You can also divide kids into teams, set a timer and let them solve the puzzle as fast as possible.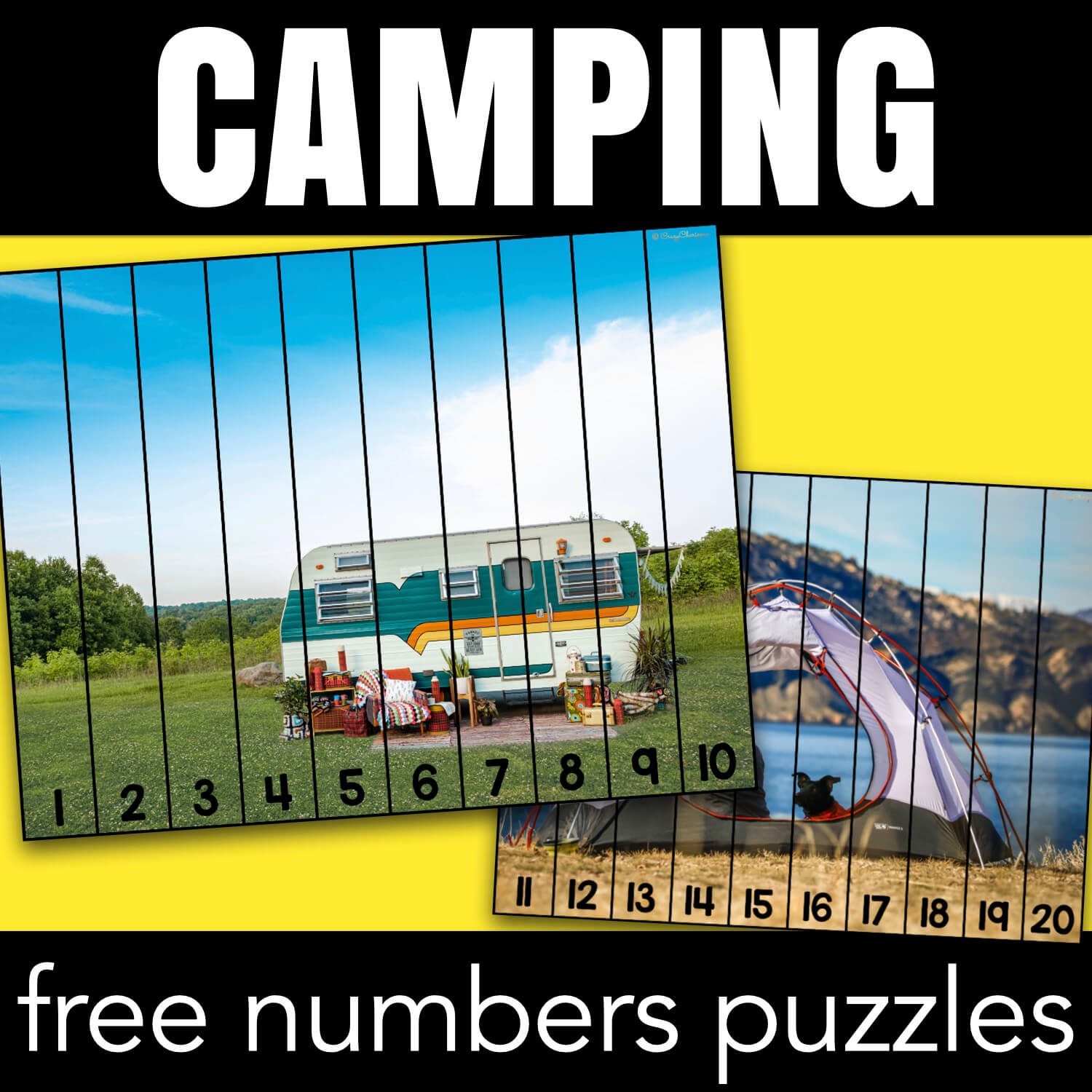 To get the freebie, fill out the form below with your personal email and name. Don't forget to confirm the subscription by going to your inbox (check your spam folder too).
Free Camping Math Activities: Enriching the Experience
Now you can use the photo of the completed puzzle and ask young learners to make up a story behind this image. You can also ask kids to count various objects in the picture or find these objects in nature.
Printable Math Activities for Kids: Enhancing the Experience
Elevate your camping adventure with printable math activities. Take advantage of this KINDERGARTEN MATH BUNDLE! You can use it not only during camping but all year round. It includes activities to practice every math topic taught in kindergarten! Worksheets, games, centers, hands-on, and much more!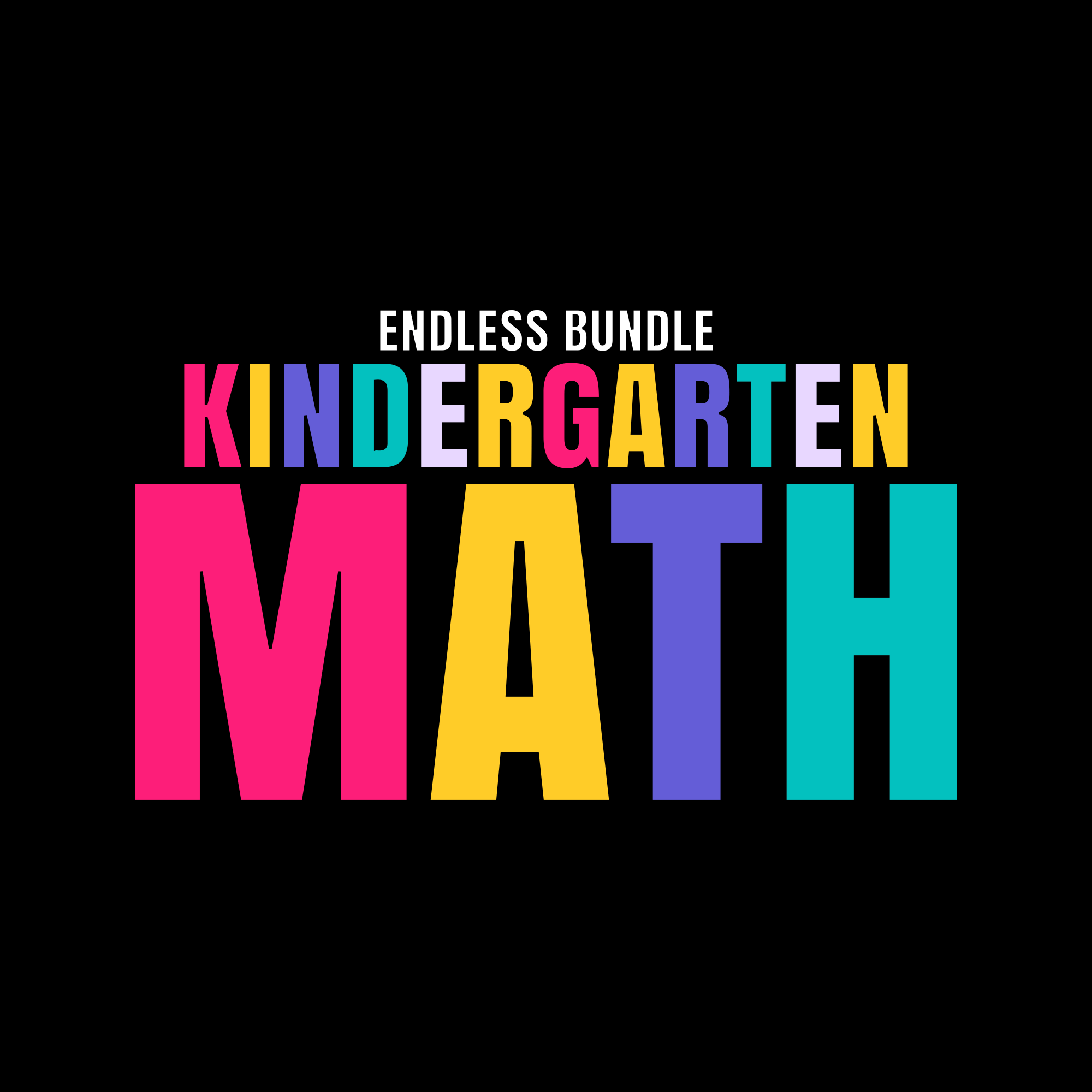 Enhance learning and create lasting memories with engaging camping math activities for kids. Incorporate numbers puzzles with real photos and printable resources into your outdoor adventures and indoor camping classroom-themed lessons. Download our free resources today for an immersive camping math experience.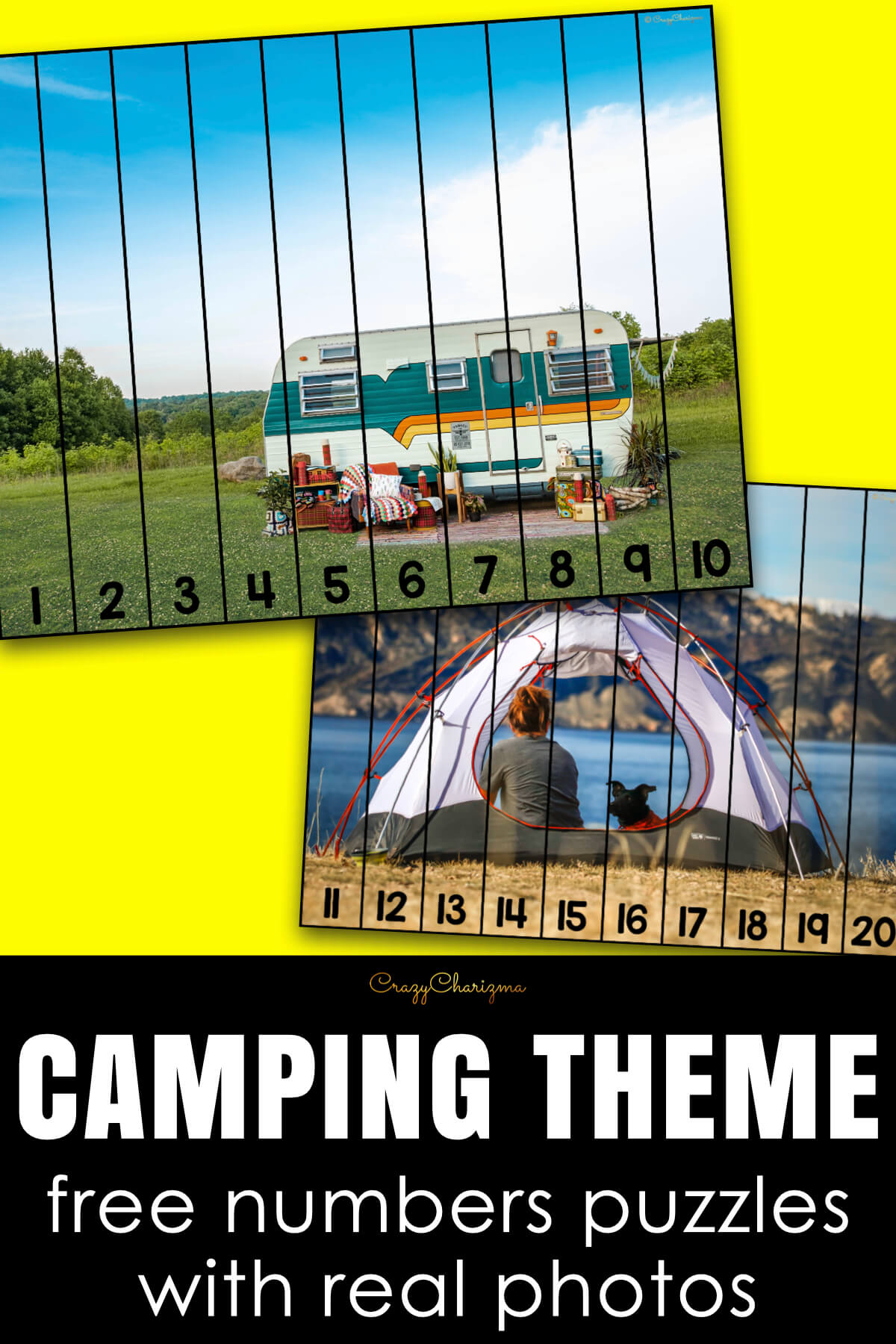 Please, spread the love. Pin this or share.
More camping-related blog posts: