Looking for an engaging emergent reader for kindergarten? Want to introduce winter words to kids? Read with sight word readers! Use this set as a paperless activity for Google Classroom or print and read!
Save money and get this set in a HUGE BUNDLE!
Number of slides: 24
Common Core Standards addressed: RF.1.4a, RF.1.3g, RF.1.3, RF.K.4, RF.K.3c, RF.K.3
Grade Levels: PreK, Kindergarten, 1st, 2nd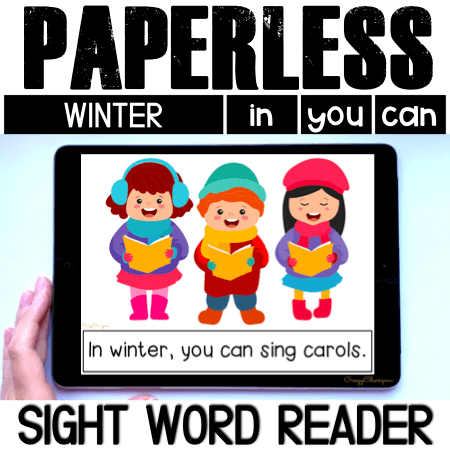 Ways to use the sight word reader
Sometimes I directly use it in Google Slides (through Google Classroom) where kids read a sentence and then drag a star to a certain word. This way is possible only in EDIT MODE.
If you'd love to use it in PRESENTATION MODE, kids will just read sentences (visual and oral work).
If you are offline, download the Google Slides set (beforehand) by saving as a PDF document. Open for a kid on a tablet and let him/her read and tap to the next slide.
Save as a PDF document and print the pages. Let the kids touch the paper and read.
What words are practiced?
sight words
in, you, can
winter vocabulary
sled, snowboard, carols, ice hockey, ice skate, ski, cocoa, ornaments, fireplace, Christmas tree, cookies, snow globes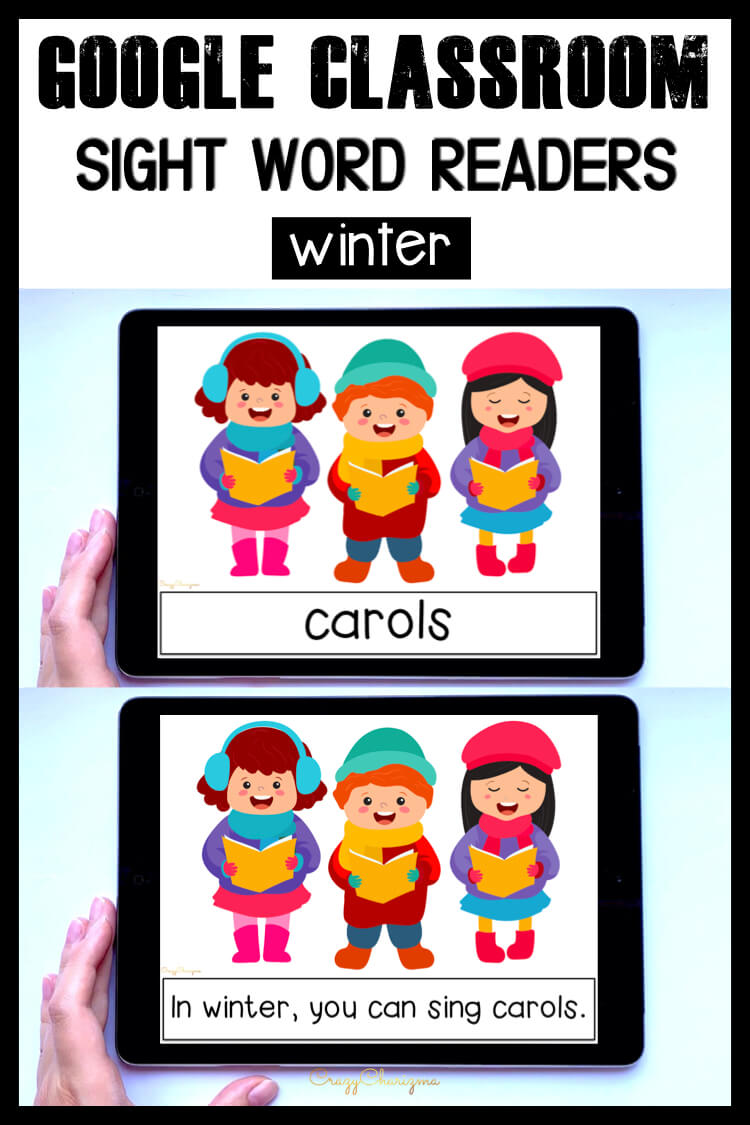 Google Classroom Activities set includes:
Teacher Notes pdf (with the link and directions to access Google Slides)
24 interactive slides with moveable pieces
These paperless activities can be used on Chromebooks, Android Tablets, iPads, laptops, smart boards and other devices. The games are perfect for kids in prek, kindergarten, first grade, and second grade.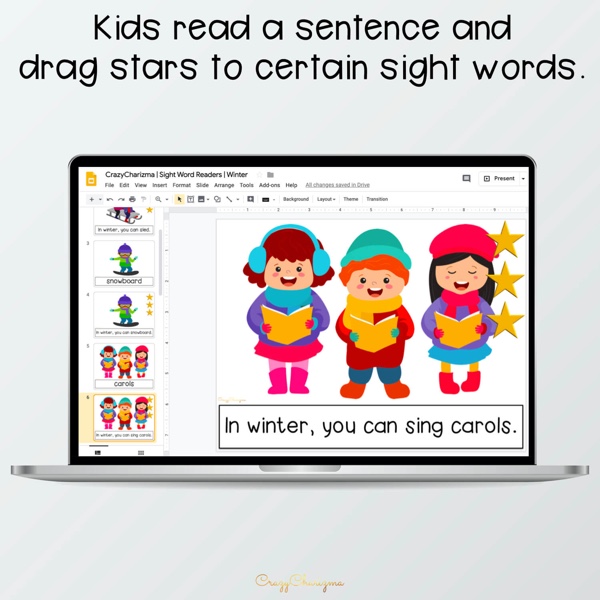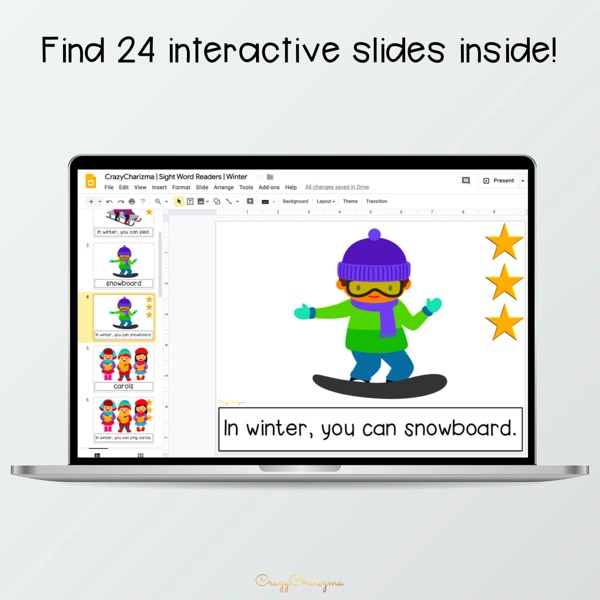 Want to wishlist this set? Pin for later.
Got questions about Google Classroom? Check out these posts.