Need fun activities to use in Seesaw? Looking for engaging practice for distance learning? Try paperless phonics practice with escalators. Perfect for prek, kindergarten, first and second grade!
SAVE MONEY AND GRAB THIS SET IN A BUNDLE!
What will you get in this set?
✔ Teacher Notes pdf (with the link and directions to access Seesaw activities)
✔ 24 interactive slides with moveable pieces
Number of slides: 24
Common Core Standards addressed: RF.K.2a, RF.K.2, RF.K.3b, RF.1.2a, RF.1.3c
Grade Levels: PreK, Kindergarten, 1st, 2nd, Homeschool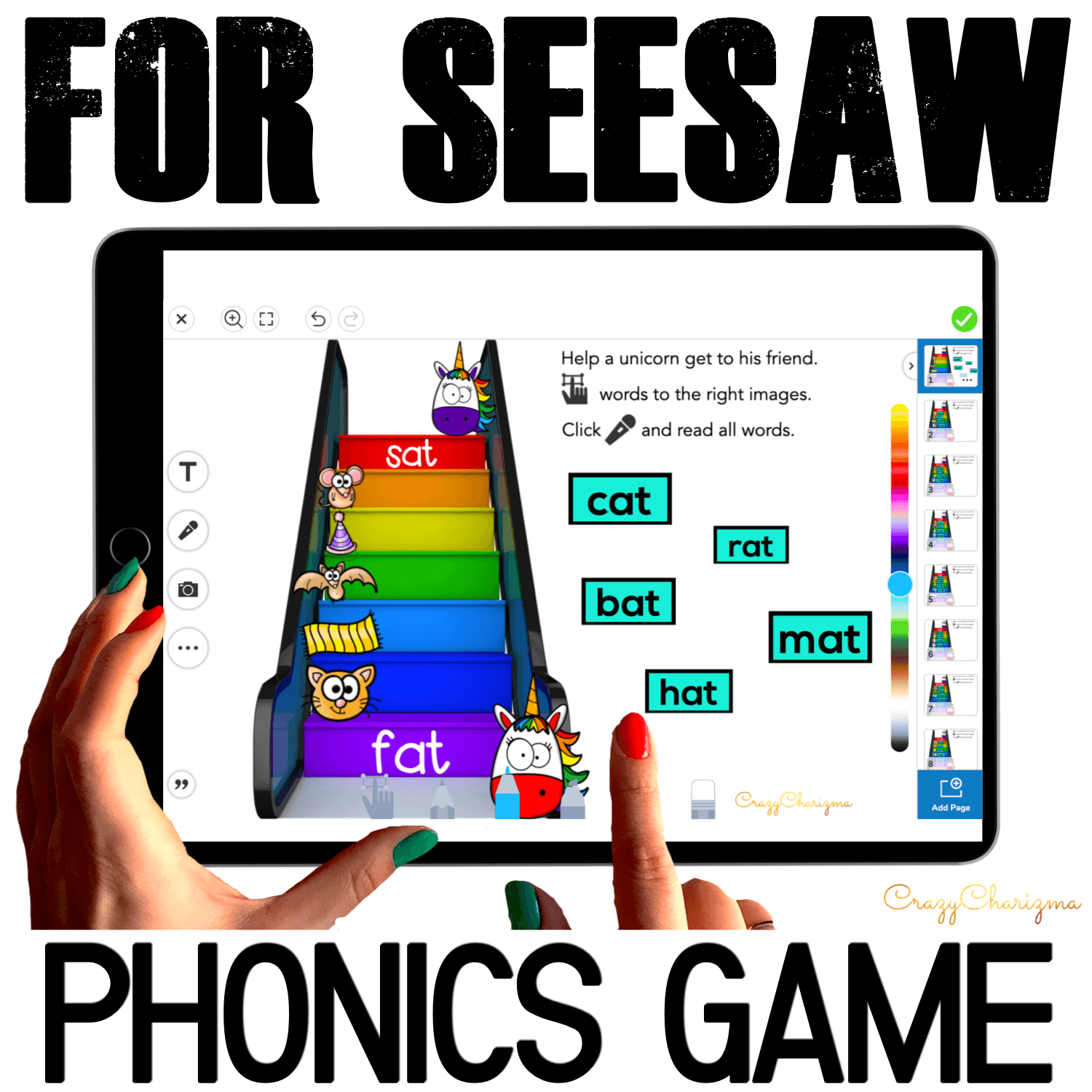 What word families are practiced?
AT, AM, AG, AN, AP, AD, AKE, AIL, AY, AR, AW, ET, EN, ELL, EE, EEP, IN, IT, ING, OG, OT, OP, OWN, UG.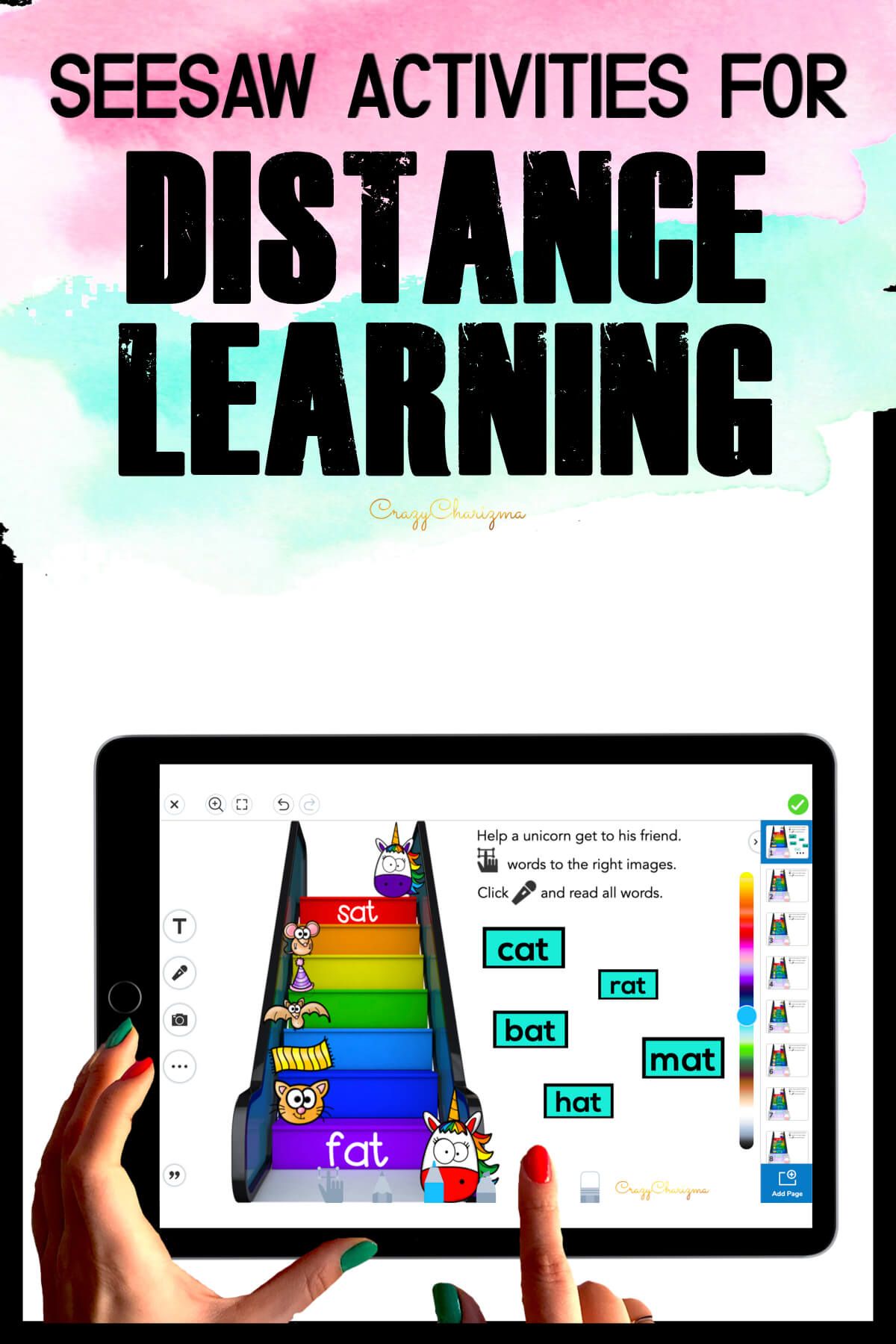 Want to wishlist this set? Pin for later.
Got questions about Seesaw? Check out these posts.