Need to get started with Seesaw? Follow the steps in the tutorial for teachers and find out all the details on how to create Seesaw account, how to create a class, how to add students, and how to create lessons in Seesaw.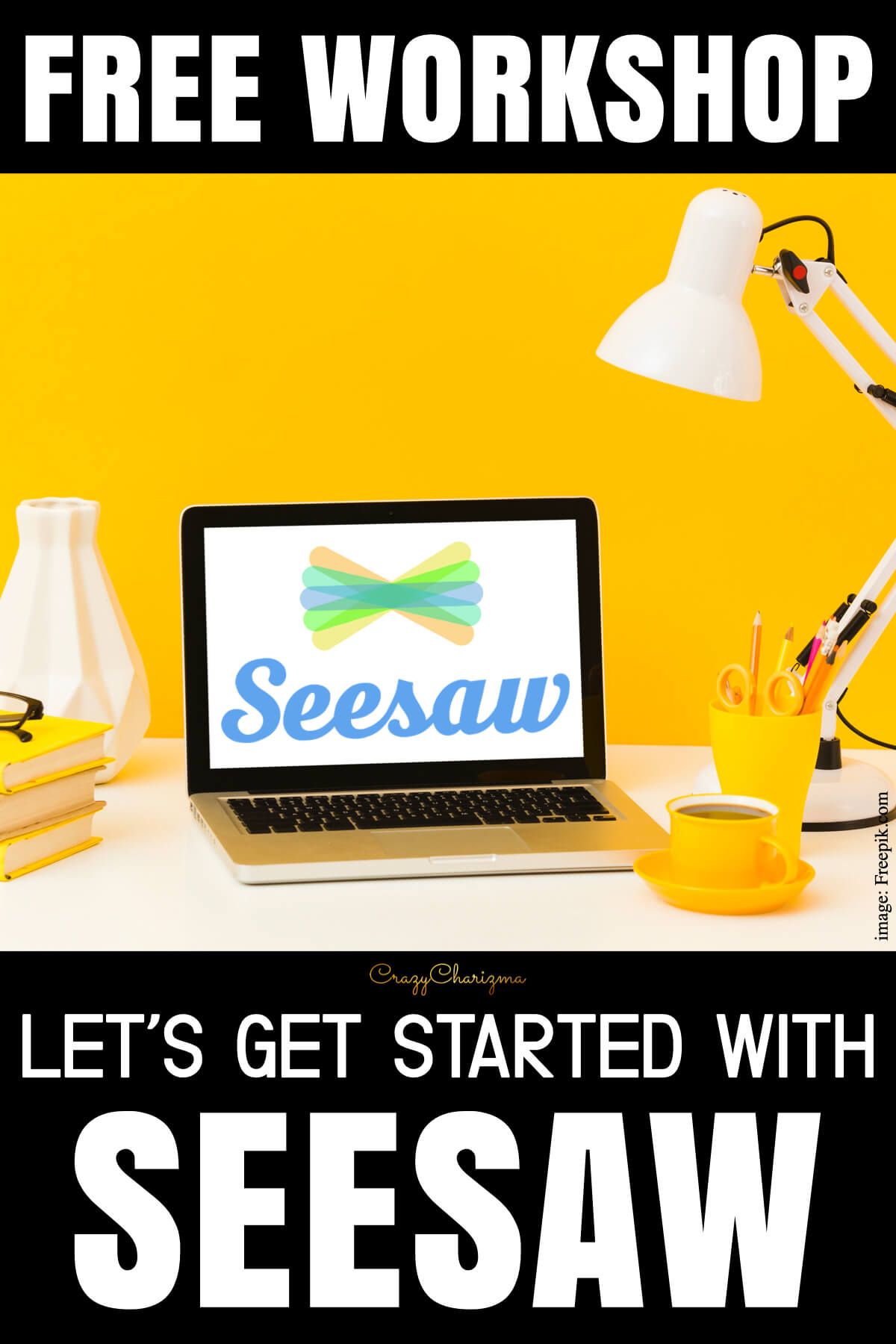 How to create a teacher account
1. Go to Seesaw web version. Choose I'm a Teacher.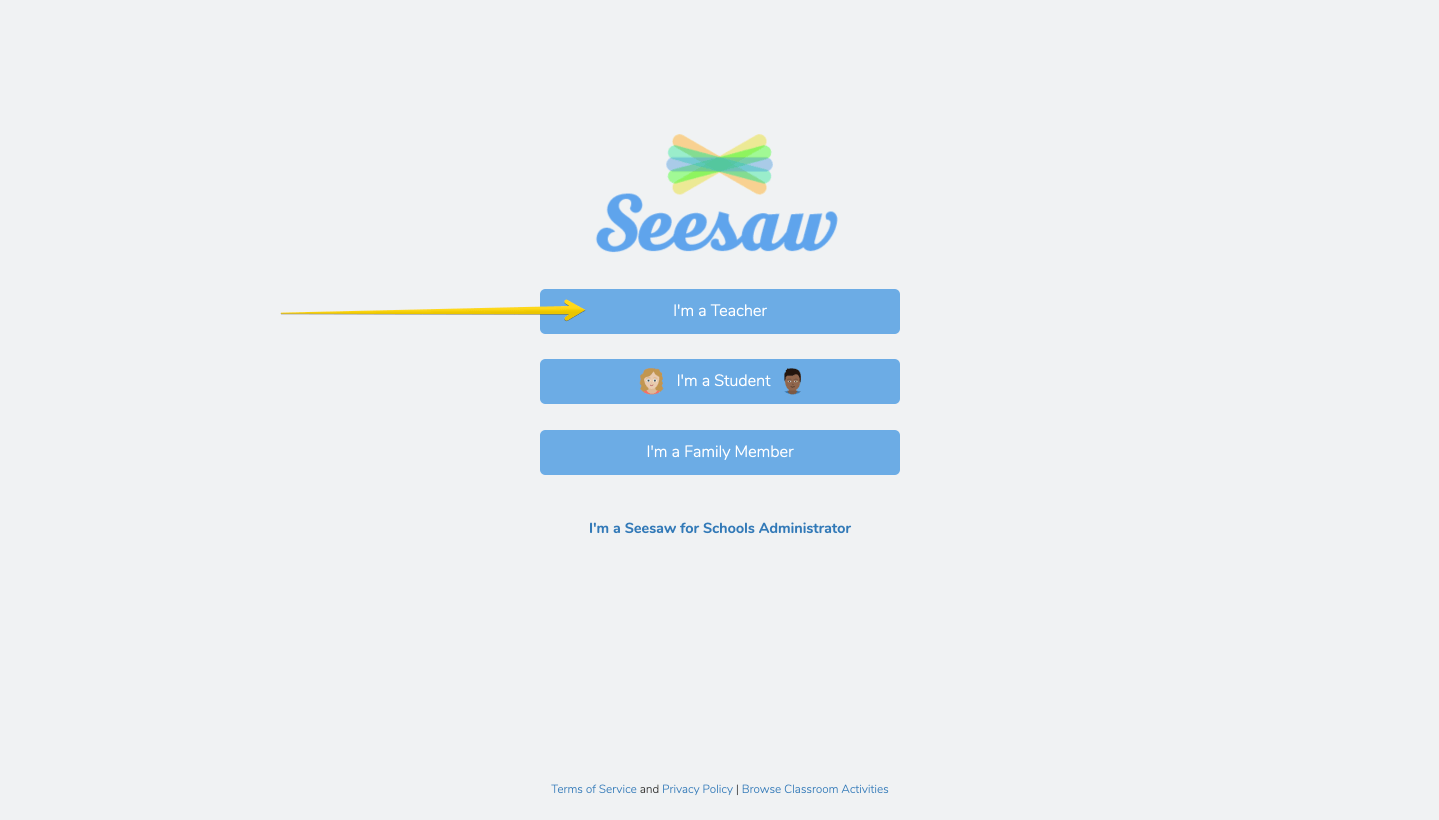 2. Choose Create Account and fill out the information about you.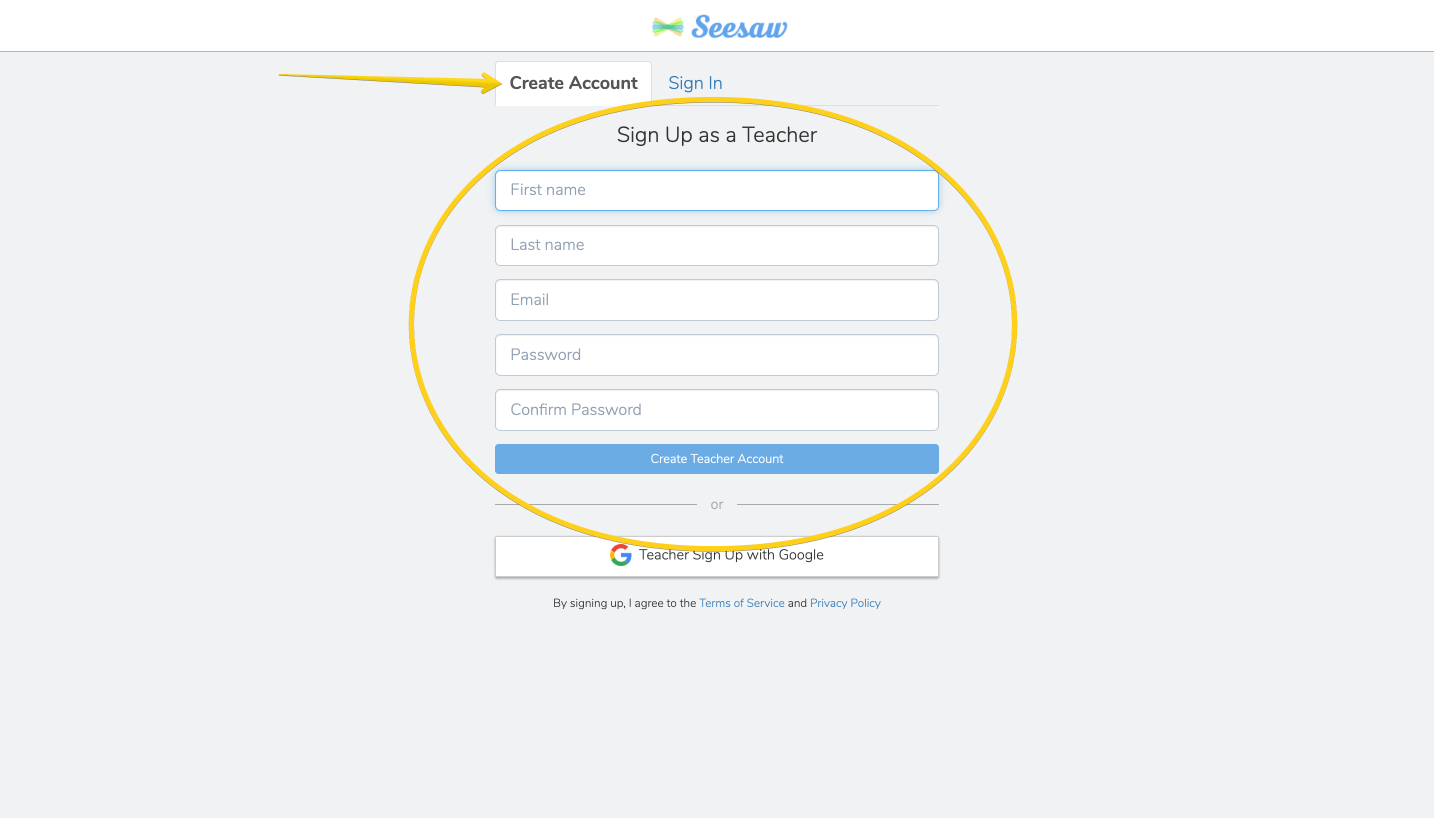 3. Here is how your teacher account looks inside.
This is my test account on Seesaw and it may look a bit different but the overall idea is the same.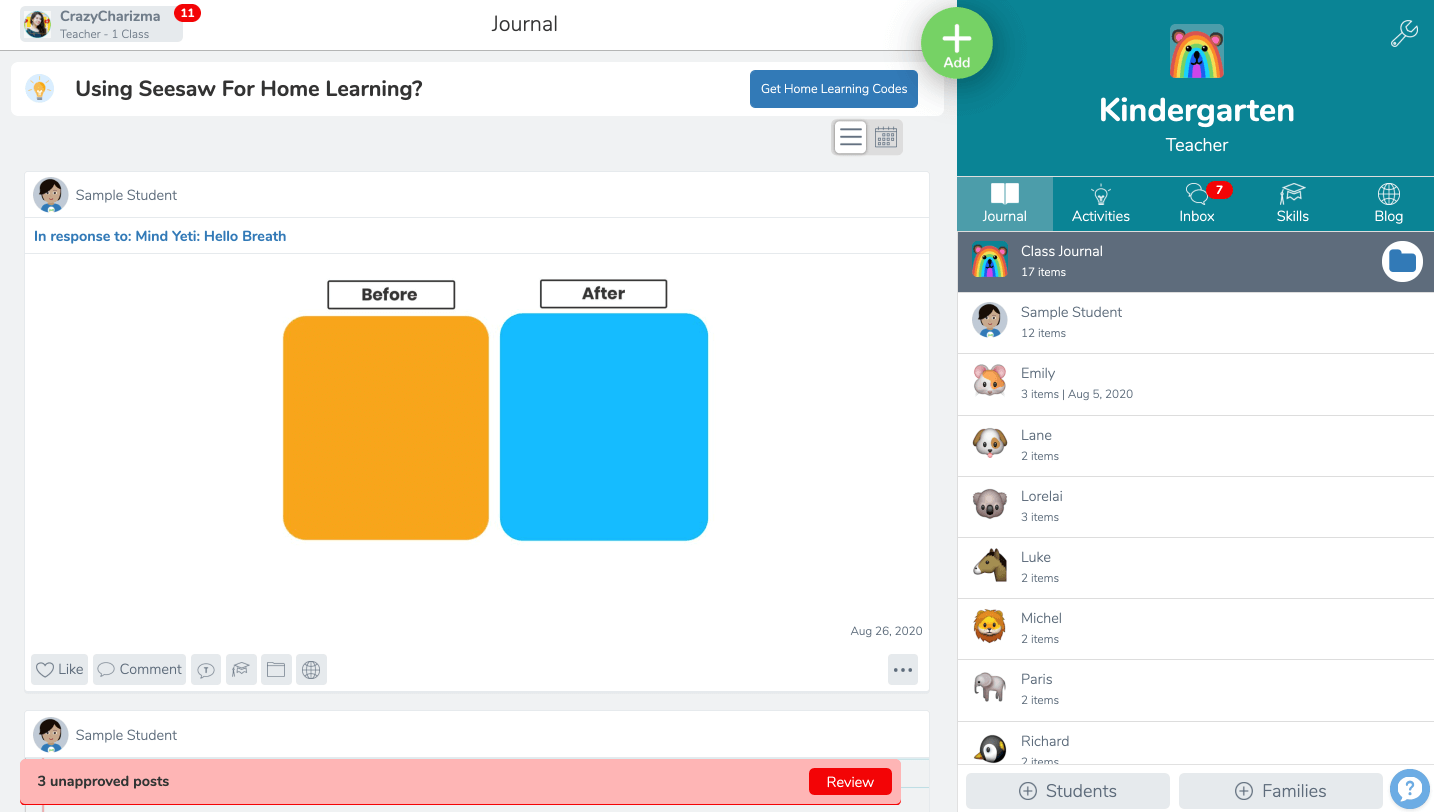 How to create a class
1. Click on the icon at the top left corner (it is probably empty since we've just created an account). I have already uploaded my photo.
2. Choose Create New Class.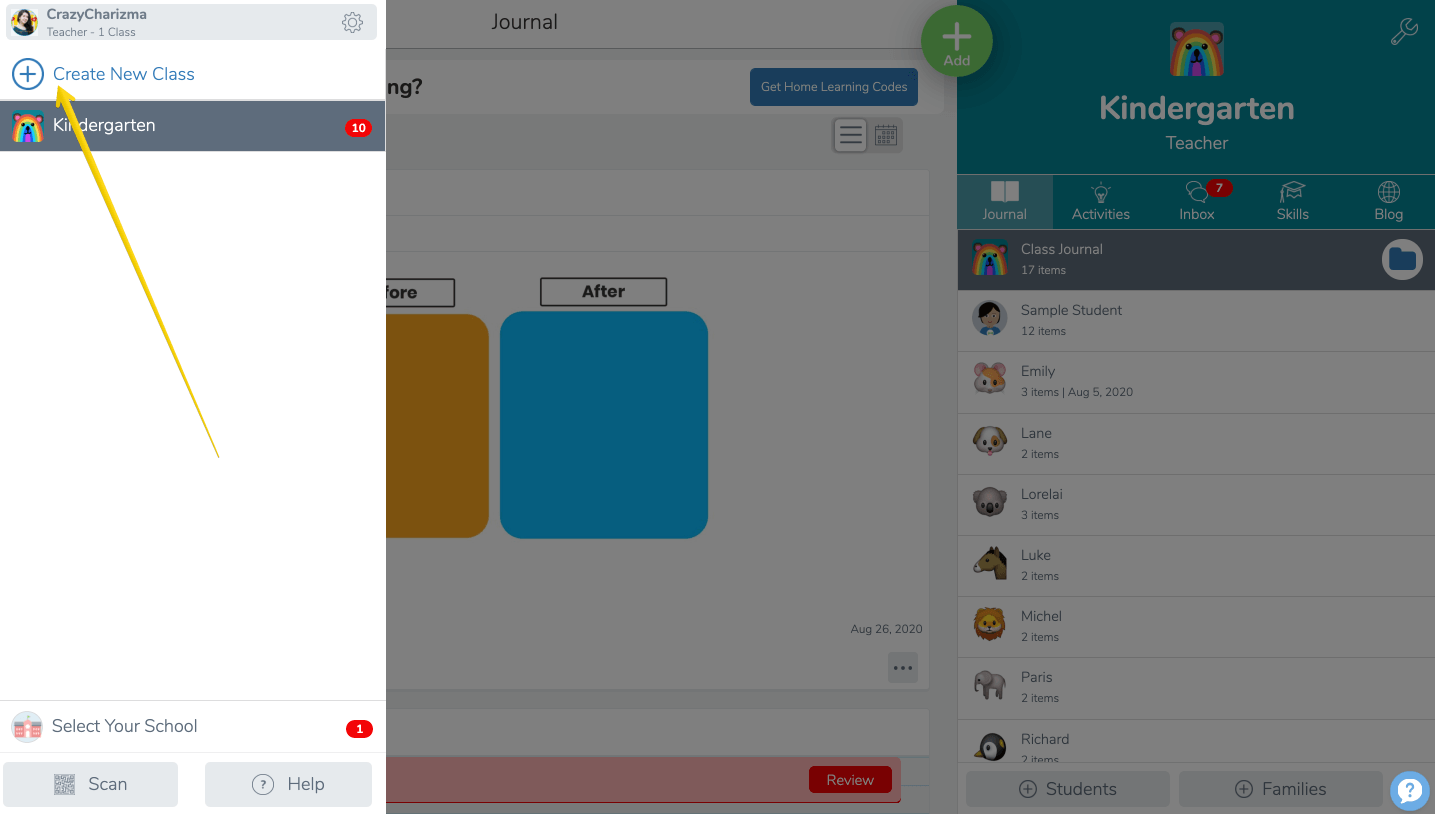 3. Now you need to Name your class and Choose Your Grade Level. OR (!) you can import a class you already have from Google Classroom. After you filled out the information, click on green button.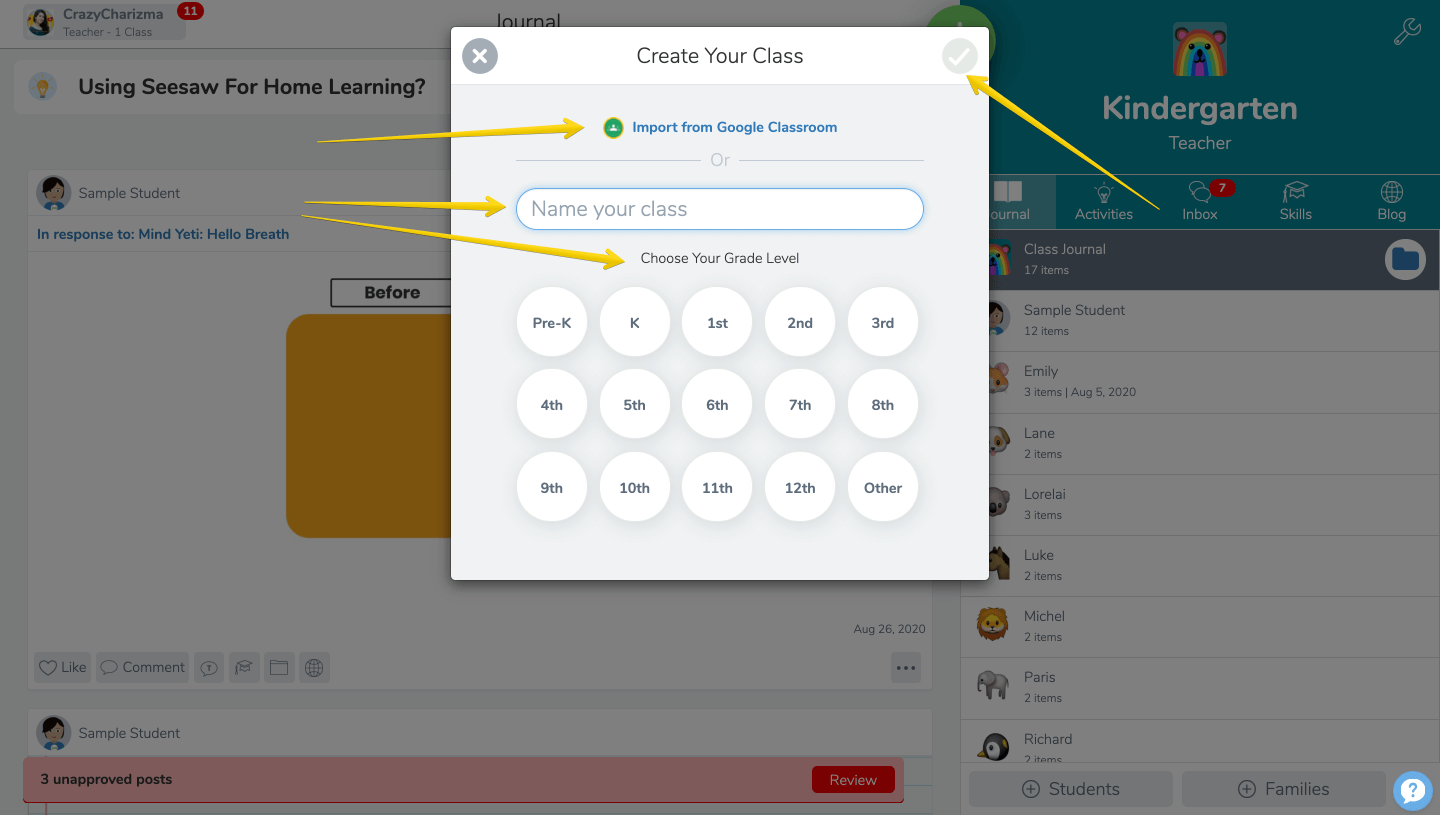 Watch the 1st video from my free Seesaw workshop on getting started with Seesaw and see all my steps mentioned above in action.
Want to learn more? Join Free Seesaw Workshop where you'll also learn how to add students, and how to create your first activity in Seesaw.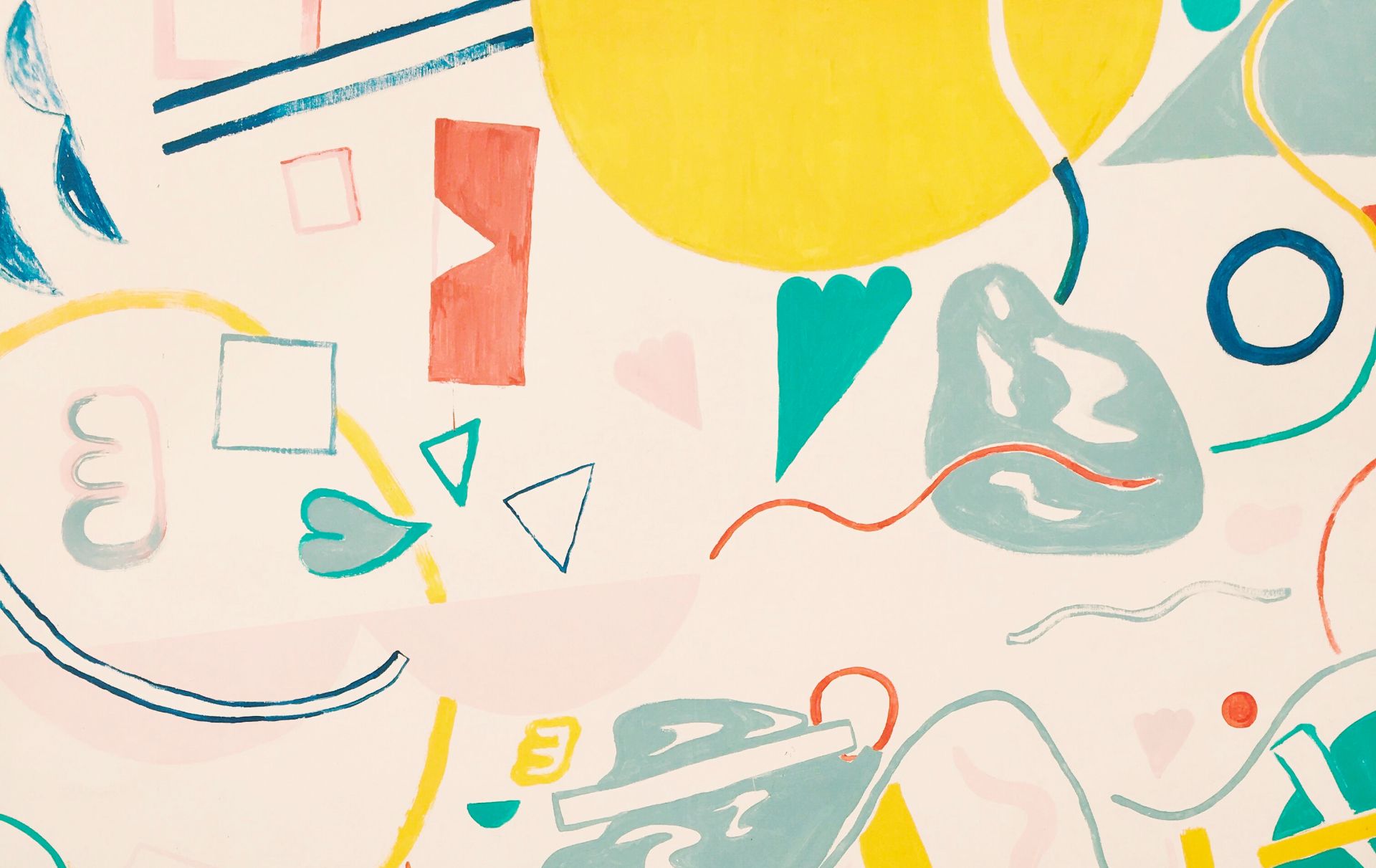 Please, spread the love. Pin this or share.
Q: With what grade do you plan to use Seesaw?